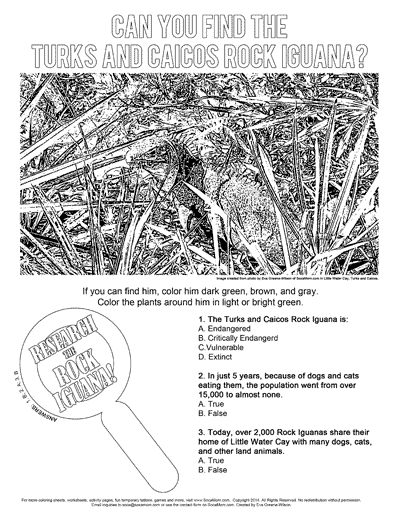 On my trip to visit Beaches Resort in Turks and Caicos, I went to check out the Rock Iguanas of Little Water Cay! See if your little one can find the rock iguana in this coloring sheet, then go online with your kids and research the rock iguana to answer the questions included on the coloring sheet. 
Download this and other Turks and Caicos printables here:  Turks and Caicos
Read Also: How Does HP Instant Ink Work?
Beaches Resort and Spa in Turks and Caicos at a substantial discount.  HP was a sponsor of the event, and I am an #HPSmartMom. Occasionally I receive information, products, and discounts from HP.