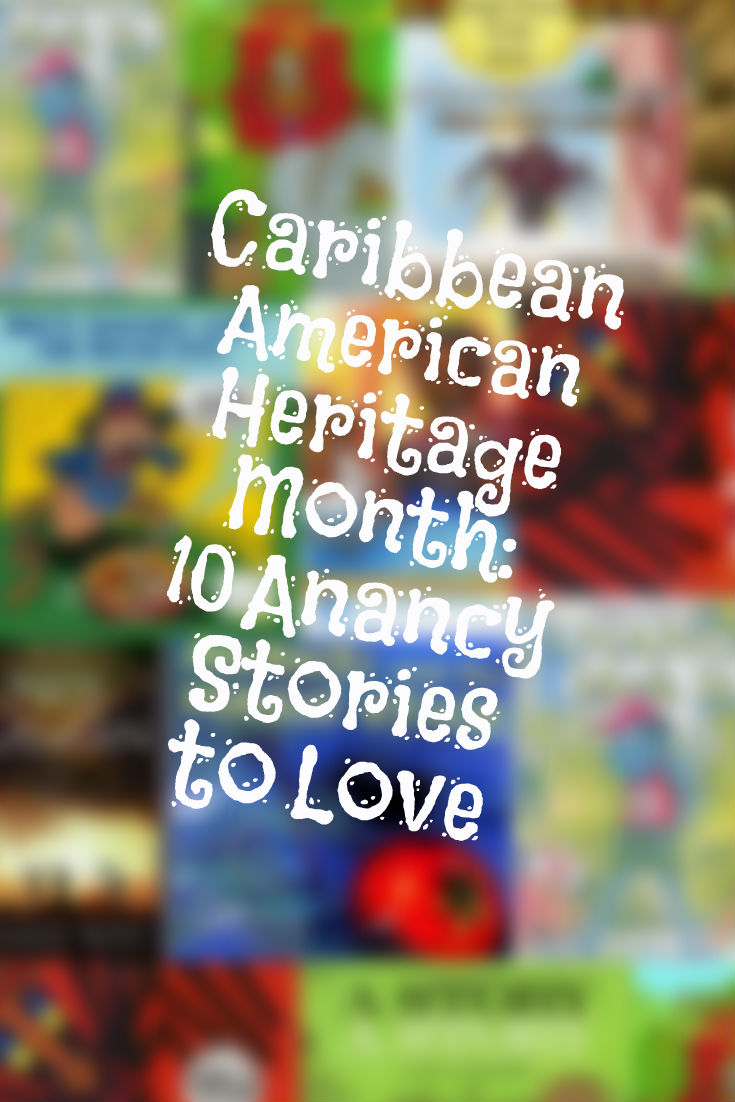 As we get ready for the Anancy Festival here in Washington, DC, we answer the question, "Who or what is Anancy?" New to Anancy? Get to know Anancy with these 10 books! Click here to register for the Washington, DC Anancy Festival.
This exciting collection of children's stories are humerous tales of the Caribbean folklore character 'Anancy'. From beginning to end, these stories are full of humour, suspense and fantasy. The opening story 'How Anancy Came About' sets the stage for exciting reading which continues throughout all 18 stories. Each story captures the fun and essence of growing up in Jamaica. ~ Amazon
Anancy's Family Reunion by Eva Greene Wilson
"In Anancy's Family Reunion, Anancy has been up to his old tricks, but a visit from family will change everything – or will it? This new and imaginative take on Anancy folklore will reintroduce a new generation of children to a character deeply rooted in African and Caribbean oral tradition." ~ Amazon
Anansi Brings Stories to the World by Dynast Amir
"Anansi brings stories to the world is a compilation of children's stories which originate from West Africa." ~ Amazon
Bre'r Anancy and the Magic Pot by V.S. Russel
""Bre'r Anancy and the Magic Pot" is another one of those witty tales that shows us that our human weakness and deceit can destroy us, because of our greed and stupidity, or by putting our trust and confidence in the wrong people and things." ~ Amazon
Grandpa Sydney's Anancy Stories by Geoffrey Philp
"When Grandpa Sydney finds out that Jimmy is being bullied, he reads an Anancy story to Jimmy. Will the story help Jimmy to overcome Kevin's bullying?" ~ Amazon
"Fat Charlie Nancy's normal life ended the moment his father dropped dead on a Florida karaoke stage. Charlie didn't know his dad was a god. And he never knew he had a brother. Now brother Spider's on his doorstep—about to make Fat Charlie's life more interesting . . . and a lot more dangerous." ~ Amazon
"Hyena has a magic stick that follows his orders. If Anansi steals the stick, he'll never have to work again, and his home will be the neatest one in town. Is the magic stick his secret for success? Or the beginning of disasters he can't even imagine?" ~ Amazon
Anansi the Spider by Gerald McDermott
"Anansi the Spider is one of the great folk heroes of the world. He is a rogue, a mischief maker, and a wise, lovable creature who triumphs over larger foes. In this traditional Ashanti tale, Anansi sets out on a long, difficult journey. Threatened by Fish and Falcon, he is saved from terrible fates by his sons. But which of his sons should Anansi reward?" ~ Amazon
A Story A Story by Gail E. Haley
*Winner of the Caldecott Medal*
"Once, all the stories in the world belonged to Nyame, the Sky God. He kept them in a box beside his throne. But Ananse, the Spider man, wanted them — and caught three sly creatures to get them." ~ Amazon
Anansi and the Talking Melon by Eric A. Kimmel
"A clever spider tricks Elephant and some other animals into thinking the melon in which he is hiding can talk." ~ Amazon
What do you think? Will you be adding any of these to your collection? Join us on June 26th in Washington, DC for the Anancy Festival to hear more great Anancy Stories! Click here to register.