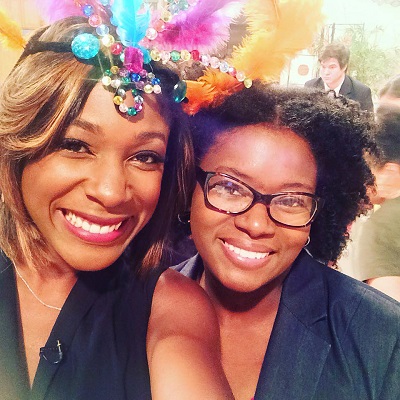 Selfie by Markette Sheppard (Facebook and Instagram).
I was so pleased to be on Great Day Washington on WUSA 9 (CBS Affiliate) with Markette Sheppard to share some quick tidbits about ways you can celebrate Caribbean American Heritage Month at home! My cousin and I went shopping for the perfect snacks to include in the segment. You know we had to taste test them. See anything you recognize?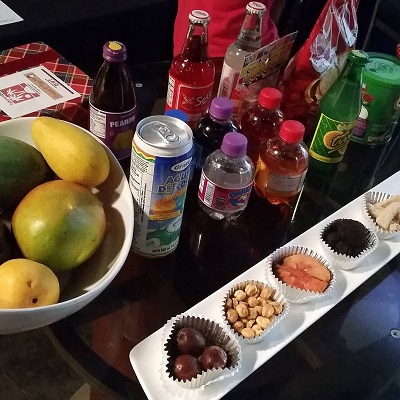 You've got:
Coconut Water
Red and Cream Soda Solo (in glass of course)
Ting
Milo
Chubby
Peardrax
Red Plum
Fried Channa
Pommecythere
Toolum
Kurma
Jub Jub Candy
Crix
Guava jam
Ovaltine biscuits
Mango
Papaya
Coconut
Did we have any of your favorites?
We also had a DIY Caribbean Carnival headpiece that Markette tried on. The real costumes are thousands of dollars, so I thought you guys would appreciate one that cost less than 15 bucks! Like I said in the Carnival Headpiece Tutorial, hot glue guns aren't for kids (even if they say "low heat") so I brought paper versions that you can make with crayons and regular glue or glue sticks.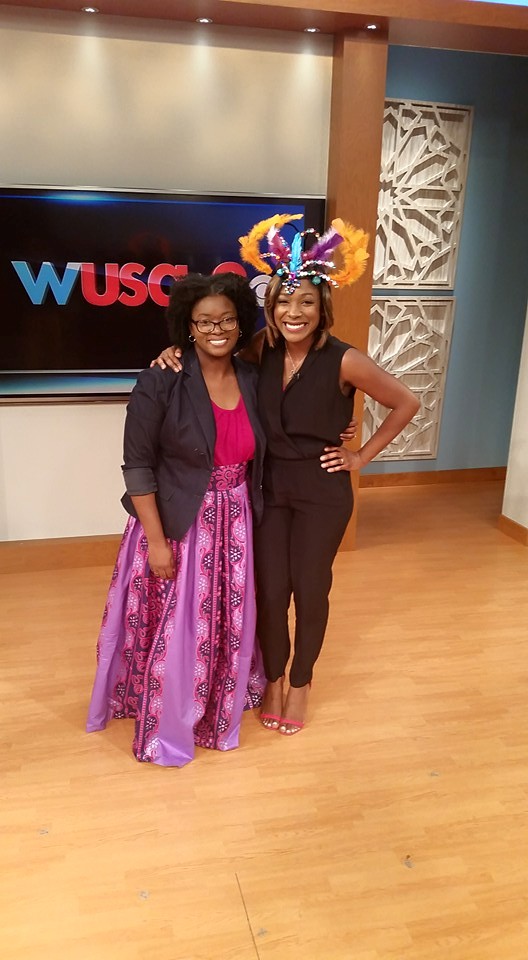 Everybody loved my Nicole and Madeline skirt! She keeps me looking fabulous, and helped me get the snacks too!
Eden and Dave came to hang out! They had a blast and even got a chance to try out the green screen over by the weather reporting area. The team over at Great Day Washington was so nice, and extremely helpful.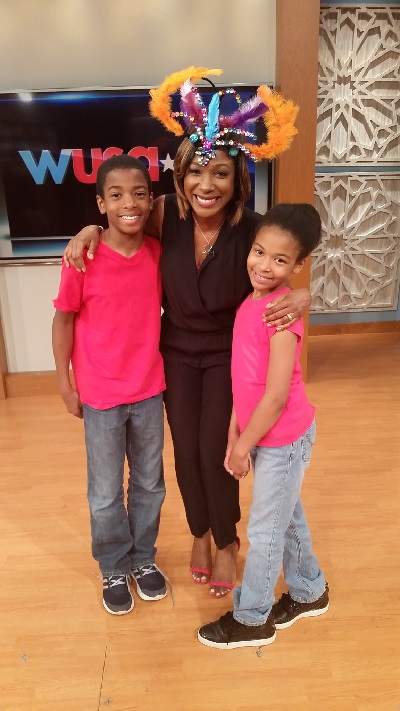 I didn't talk about the Anancy Festival or Tabanca Box, but there'll be video for the Tabanca Box and pics for the Anancy Festival very soon. The Anancy Festival is on the 26th at 3, and there are still a few (very few) tickets left. Check out the video, and let me know what you think!
Links:
Watch the segment on How to Celebrate Caribbean American Heritage Month at Home
Carnival Headpiece for kids tutorial
Carnival Headpiece/Headdress Craft Project (Paper)
How will you be celebrating Caribbean American Heritage Month? First time hearing about it? What will you try to do next June? Tell us in the comments 🙂