Good morning all!  Doing a Pacific Time 10 by 10 again… 🙂
For those of you who have never heard of BLM, it stands for Bloggers Like Me. According to the group Facebook page, BLM is:
"Created by Leslie Young of FashionDuJourDaily.com (click on the link to see her 10 by 10 feature), this is a community of women bloggers dedicated to the positive exchange of ideas, tips and advice about FASHION, BEAUTY, RELATIONSHIPS and FAITH through blogging, meet ups and social networking."
I really would love to visit every one of the BLM bloggers websites, and I just might.  Many of them have been featured in previous 10 by 10's that I have done.  This is the first one dedicated to JUST BLM bloggers.  Check them out – show your support with a comment – and tell them that Eva of SocaMom.com sent you! My comments are in italics.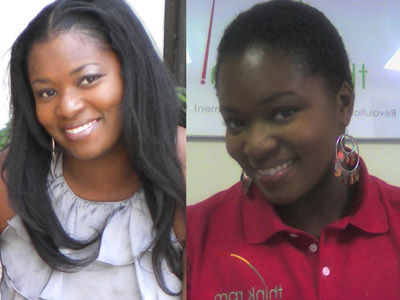 http://longing4length.com – @ecprincess1 on Twitter – With all of the "natural hair" websites out there, it is very interesting to see a blog that is inclusive of everyone, no matter what their hair choice.  I have had very long hair, and very short hair, and I'm not sure if I'll go back to long or not, but I like the idea of having healthy hair either way.
"Enjoying your site! I am a first time visitor, and your "Hair Ramble" post is a great intro. Never thought about sending my hair into witness protection!"
http://thefrenzytv.com/blog/ – @thefrenzytv on Twitter – I have learned that I don't have to abandon all my peep toe shoes! Apparently, if done right, socks and sandals are not just for nerds on the beach! My shoe game thanks you…
http://whereisthelovebutton.com/ – @lovebutton85 on Twitter – Love her old school reggae/dancehall playlist!  I also share a bit of her admiration for Solange – not too sure about some of the photos from that Lurve Magazine photoshoot, but – oh well. Art? Yeah, we'll go with that.
http://asassywoman.com/ – @sassywoman25 on Twitter – Red alphabet dress… love it… pinning it… 🙂
"Love that dress!"
http://budgetchic.org/ – @budgetchic on Twitter – LAWD. I watched the "Afro Punk Street Style" video in her latest post, and the Dooney and Burke handbag that my BFF got for her birthday when we were in high school has been officially called vintage. *tear* I'm okay – really, I am. No. No I'm not.
http://adivamomsjourney.blogspot.com/ – @ktsdivamom on Twitter – Didn't know today was "Pink Thursday"!  I'll get out some pink today to support the cause… She has some really cute outfit posts, and a similar curl to mine, so I'll be checking out this site often to see what's what.
"I get lost in Pinterest too! Love the idea of a brand mood board…"
http://anointedheels.com/ – @anointedheels on Twitter – She plans to write about "faith, family, and shoes". Well I am all for that!  Looking around my page, you can see I have a love for shoes that is only rivaled for my love for God and the family that he has blessed me with, so I am really looking forward to seeing what this blogger has to say!
http://foodfashionandflow.blogspot.com – @FoodfashinFlow on Twitter – Monday's outfit post? Love it. Love it all!  The whole thing… ring, shoes, shirt! Oh the shirt. Aaaaaaand… pinning.
http://www.windycitymama.com/ – @windycity_mama on Twitter – Loved how her baby girl was hangin' out in her outfit post. So cute!
"I have always been funny about double denim, and a pair of cute denim Guess wedges have suffered in the back of the closet because of it.  Maybe I'll give it a try!"
http://naturalechronicles.com/ – @natchronicles on Twitter – Wow. This blogger can SANG!!! Not me – her. I wanted to tell those people eating and drinking to put down their loud forks and shaddap so I could hear every note. I also checked out her visit to DC post… yep, cabs are pricey.
"OMG – that was wonderful… :)"
There you have it! These are the #BLMGirls blogs that I checked out today.  Check them out and come back for more BLM blogs to be featured in the future.
Have a wonderful weekend!