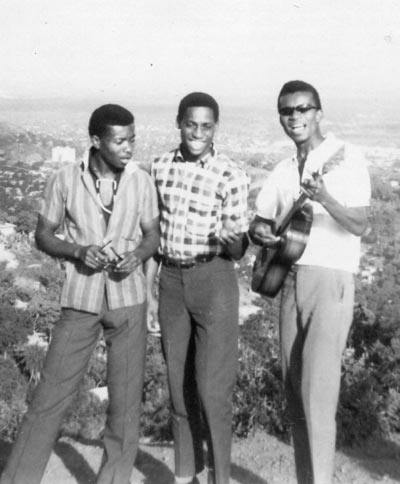 As part of AT&T's 28 days program, I was asked to investigate my moments that mattered in my own history. I worked with my family to create this video. Throughout the month, AT&T has shared the inspiring stories of African American pioneer and trailblazers, and some of you have shared your moments that mattered on social media using the hashtag #att28days.
It's the last moments of the 29th – the end of the month, and I hope that by sharing my final post in the campaign at the end of the month, inspires you to continue to research your family history and discover the moments that matter in your life. It doesn't end here. It starts here.
Black history month is important to all of us, but I feel a special connection to the celebration as a first generation American. My family's history here is a little more than 50 years. My parents moved here in the 1960's to continue their education.
For African Americans who have been here for generations, since slavery, the move here to America was not born out of a chance at a better life. While our exit from Africa into slavery in the Americas was the same, after that, our histories split. But when we move here, because of what we look like and our common ancestry, our histories and our contributions to the struggle for equality in America merge again.
Without the work of African Americans like Thurgood Marshall and Martin Luther King, Jr., and Caribbean Americans like marcus garvey and stokely Carmichael could my parents have come here and participated in the American dream? I look at where I am – herein the United States with my family and I feel so blessed to be here. The country is far from perfect, I still flinch every time my son wants to leave the house in a hoodie, but I have to think my life would be different if my dad hadn't gotten on that plane.
In this video, I asked my dad about a moment that mattered to me and my family… His decision to come to the United States to pursue his education.
Many thanks to AT&T for sponsoring this video as part of the 28 days program. Be sure to subscribe to the channel because throughout the year, I'll be sharing more of my dad's story and the stories of other Caribbean people who have made America home.
Participate in #ATT28Days on the web by following the hashtag and visiting 28days.att.com
This post was sponsored by AT&T. I was compensated. All opinions are my own.