Illustrations by Megan Kayleigh Sullivan. This post contains affiliate links.
We all know the power of the Caribbean auntie, right? Right.  The Caribbean aunt, also called "Tantie" depending on where you are from, is often the safe haven when mum or dad isn't pleased with your behavior.  She is also the one who has all the best treats, and believes that you deserve them more often than your parents may be willing to give them out. Sandra L. Richards is the second to the youngest of seven, and she knows the role of Auntie very well.
She is also the author of Rice & Rocks, her debut picture book written about her nephew. With Rice & Rocks, Sandra brings a unique contribution to the world of children's books. Sandra, an American-born daughter of Jamaican immigrant parents, hopes the book will serve as an educational resource for families seeking to teach their children the value of their heritage and the importance of cultural diversity.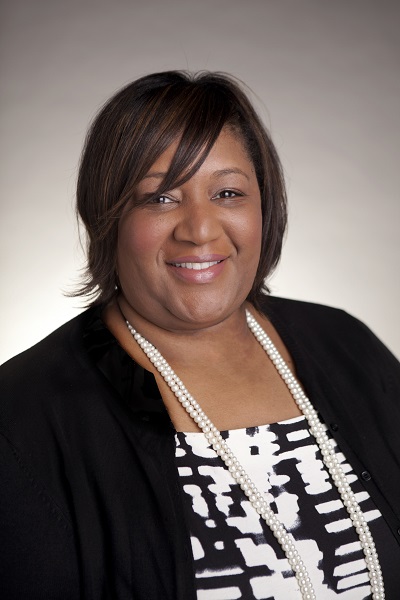 Photo credit: Bob Curtis
Sandra is the Managing Director, Head of Segment Sales & Engagement Group at Morgan Stanley. Prior to joining Morgan Stanley, Sandra served as the Development Officer, Director of Corporate and Foundation Relations for the Jackie Robinson Foundation.
Related: Morgan Stanley and Salamander Resort Host First Annual Literary Brunch in Middleburg, Virginia
---
Socamom: What is it about being from the Caribbean that makes you different from other aunties?
Sandra: I happen to be a fun, Caribbean aunt!  I am the second to the youngest of seven brothers and sisters and have been blessed with a number of nieces and nephews. I am the aunt that can balance both the world that my nieces and nephews live in, while at the same time, infuse the lessons I learned from my Jamaican parents, in a way that doesn't appear to be uncool!
Socamom: How was your mom different from other moms?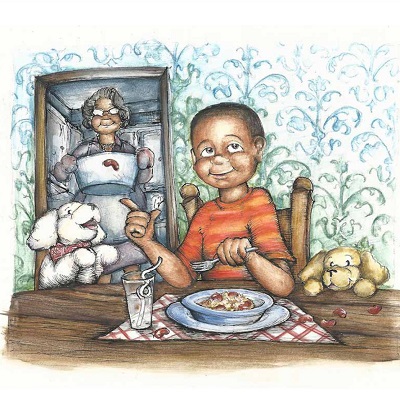 Illustrations by Megan Kayleigh Sullivan
Sandra: I realized that she was different from other moms, when I would talk to my friends about what we had for dinner the night before.  I would hear about spaghetti, chicken nuggets and of course McDonald's.  My version would be, "I had some brown stew chicken with rice and peas, with some carrot juice". We had straight meals every night in our house.  My mom didn't believe in fast food.
Socamom: Is there something about being from the Caribbean that has shaped who you are personally and or professionally?
Sandra: It is interesting, I think that it has shaped who I am quite a bit.  In hearing of the stories of challenges, setbacks, triumphs and victories from my grandparents and parents – there was common thread in the story that was engulfed in deep meaning, purpose and passion.  Both personally and professionally – the things that I dedicate my time to are defined the same way – with true intention to be purposefully passionate make a meaningful impact.
Socamom: How do others (co-workers, friends, family) benefit from you being of Caribbean descent?
Sandra: As you know, the Jamaican national motto is "Out of Many, One People", a reference to the many cultures that came together to produce the nation. The understanding of my family background, beautifully blended, multiracial, has afforded me the appreciation of all people.  It may explain my career path and the role I currently hold and the direction I took to author my first children's picture book.
Socamom: How do you and your family stay connected to your culture?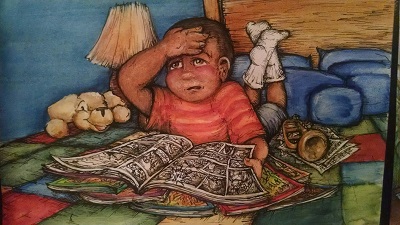 Illustrations by Megan Kayleigh Sullivan
Sandra: It has been both my family's and my own mission to keep our culture and traditions alive through the next generations. Certainly keep them connected via food, music and just good old storytelling – the same of which my grandparents and parents shared with me and my siblings. Rice & Rocks, my soon to be released children's book, is a story I am sharing with all children. One can learn a lot from a child's palate, and it was in my own kitchen nook that I had some of the most enlightening conversations with my nephew Giovanni. We embarked on a journey across international cuisines where Giovanni ultimately learned that although we are all different and our tastes may vary, we each have something special to share with the world. Although his time was cut short on this earth, he was able to shine a light on children and adults alike, while sharing his new found importance of the word "inclusivity".
Socamom: What is your favorite Caribbean Mom Quote?
Sandra: "Everything happens for a wise purpose."
Socamom: What are your favorite 3 Caribbean dishes?
Sandra: Jerk Chicken, Curry Goat, Stew Chicken – all served with rice and peas.  All but one nephew didn't like rice and peas, or as he called it, "Rice & Rocks".  However, after one of our many conversations about tradition and culture – he embraces it.  In my book – we take a magical adventure to explore the tradition of rice & rocks in other cultures!
Socamom: If you could move to any Caribbean country, which one would you move to and why?
Sandra: Here is the thing – I wouldn't go to any other country of than Jamaica for right now.  There is so much I need to explore and learn about the island. "I am satisfied with what I have."  That's another mom quote!
Socamom: Tell us about "Rice and Rocks."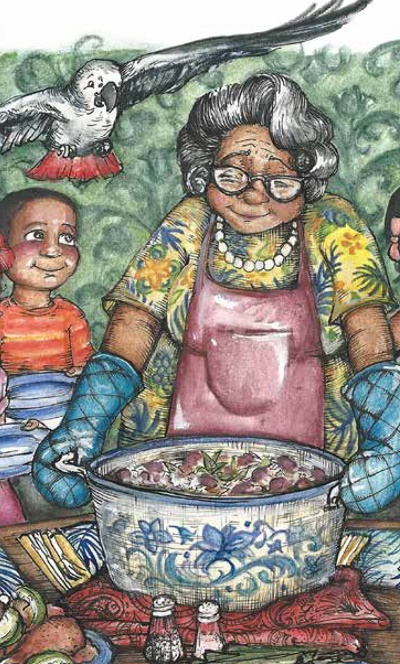 Illustrations by Megan Kayleigh Sullivan
Sandra: "Rice & Rocks" will debut in August.  Right now, we are taking special pre-orders.  The book retails for $17.99, but during a limited period, customers can order a signed copy by me and the illustrator for $12.99.  In addition, for every five books purchased, one will be donated to a children's literary organization. Moms, teachers, grandparents, librarians, and of course rock star aunts and uncles, can visit my website for more information – http://www.sandralrichards.com
About "Rice and Rocks"…
Giovanni's friends are coming over for Sunday dinner, and his grandmother is serving rice and beans. Giovanni is embarrassed—he does not like "rice and rocks" and worries his friends will think the traditional Jamaican dish is weird. But his favorite Auntie comes to the rescue. She and Giovanni's pet parrot, Jasper, take him on a magical journey across the globe, visiting places where people eat rice and rocks. This exciting story celebrates the varied traditions of every culture while also highlighting the delicious similarities that bring us all together.
"Rice and Rocks" is illustrated by Megan Kayleigh Sullivan, a 2012 graduate of the Rhode Island School of Design with a degree in Illustration. She is currently working as a freelance illustrator and storyboard artist.
Related: Coloring and Activity Pages about Jamaica
---
Learn more about Sandra L. Richards…
Facebook: https://www.facebook.com/SandraLRichardsAuthor/
Twitter: https://twitter.com/sandralrichards
Instagram: https://www.instagram.com/sandralrichards/
On Amazon: http://amzn.to/2AoD4EC 
Updated on 12/4/2017 with Sandra L. Richards current job title and links to purchase Rice and Rocks on Amazon.