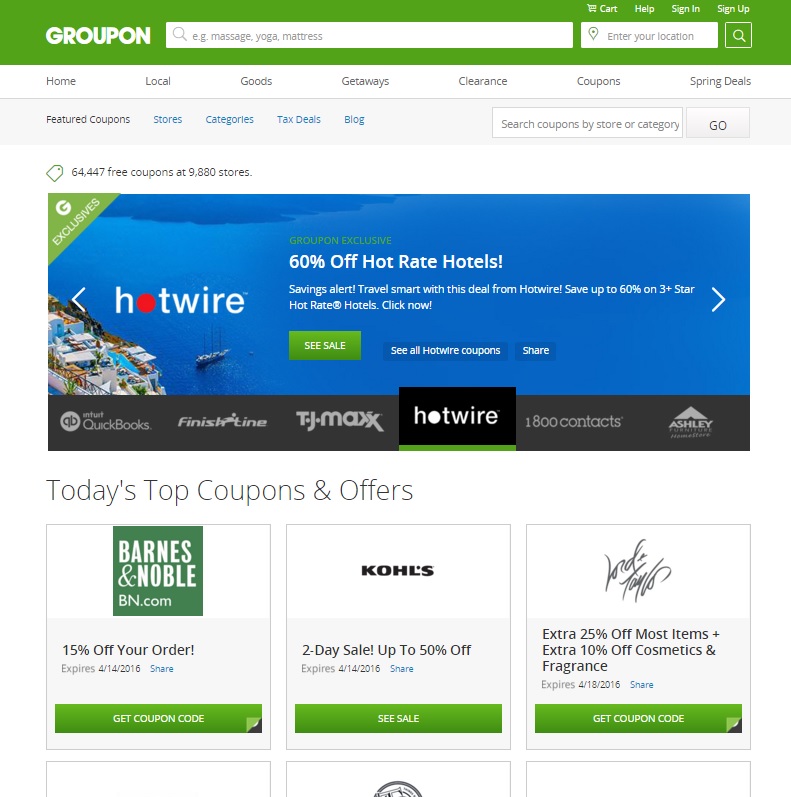 This is a sponsored post. As usual, all opinions are my own.
I'll be finishing up my second year of law school, and I can't wait for summer to begin. Unlike traditional law students who are looking forward to trying out law firm or clerk life, I am looking forward to spending time with my kids, working on my blog, and heading to the beach for some much needed (and well deserved) R & R.  I'll be using Groupon Coupons to get all of my summer shenanigans done… for less.
Just last night I was on Travelocity booking our hotel for the annual family reunion. I actually saved more on Travelocity, on an upgraded room, than the group rate! Crazy right? It is only April, and I'm already winning at this summer vacation thing. The summer  vacation planning has officially begun, so you can expect to see new travel tips, destinations, and activities on the blog soon. See what Groupon Coupons has to offer on travel here.
I know I'm not the only one who will be beefing up their blogs with great content, starting a new blog, or revamping an old one. If you need new tech, Groupon Coupons has discounts that you can use like 50% off desktops and laptops from HP. If you are looking to cut back on those blog expenses, and keep more in your pocket for summer excursions, check out the coupon for 12 months of hosting on GoDaddy for $1 a month.
Of course when I head to the beach, I'll be taking a LOT of photos. Hopefully this will be the year that I print out the photos and actually put them in a photo album or frame them.  The kids love putting vacation pictures up on their bulletin boards.  If you are planning to finally print out the summer vacation photos, but are worried about running out of ink when you really need to print a document (like the summer reading list or camp forms), head back to the HP Groupon Coupons again and find coupons for 50% off of Instant Ink. You remember how much I love Instant ink don't you? Of course you do.
Want to know more about Groupon? Visit them on on their website, Facebook, and Twitter for more information.
Are you doing any shopping for your vacation or your blog this summer? Share what you are planning and how you will stay within your budget in the comments.