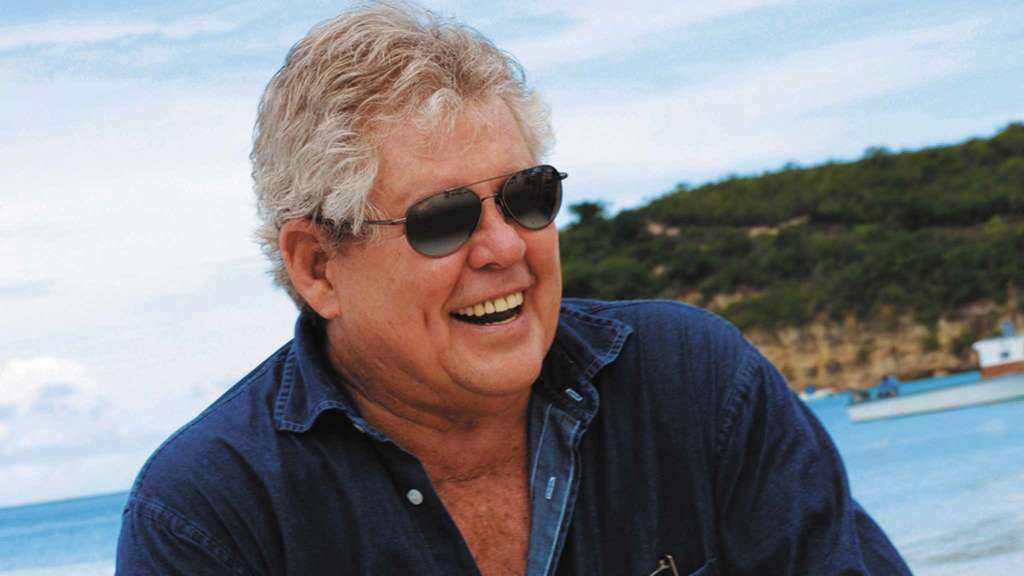 Gordon "Butch" Stewart has passed away in the United States. He was 79 years old. Born on July 6, 1941 in Kingston, Jamaica, Butch Stewart was known for his business acumen, his tenacity, and his infectious smile. Educated in England, he worked in sales as a young businessman, and eventually purchased and renovated two hotels in Jamaica that would become the beginnings of his Sandals empire. An innovator, he is credited with creating the first swim up bar in the Caribbean, a feature copied by many resorts since he imagined it in the early 80's.
Related: Give and Take: Reading Road Trip in Negril, Jamaica
The founder of the Jamaica Observer, and a one time majority stakeholder in Air Jamaica, the prolific hotelier added the Beaches resort chain to the Sandals family in 1997. Since 2006, Stewart had been the chairman of Sandals and Beaches Resorts, while his son, Adam Stewart served as CEO. Stewart's businesses employ over 10,000 people in the Caribbean region, with several of his resorts remaining open during the global COVID-19 crisis.
Related: Jamaica Bans New Visitors Coming from the UK
The recipient of an honorary Doctor of Laws degree from the University of the Westindies, Stewart received Jamaica's highest national distinctions – Order of Jamaica and Commander of the Order of Distinction. He had eight children, one of whom passed away in 1990, and is survived by seven children and several grandchildren. His children are Brian Jardim, board member of The Jamaica Observer and owner of Rainforest Seafoods, Jamie Stewart-McConnell co-founder Orijin of Jamaica, Robert "Bobby" Stewart who has worked within the Sandals company in various capacities, Adam Stewart, former CEO of Sandals Resorts, current deputy chairman of Sandals, CEO of The ATL Group and the founder the Sandals Foundation, twins Kelly and Gordon, and daughter Sabrina.
Related: Caribbean Moms Talk Parenting Styles at Beaches Negril Resort and Spa
So many, like me, will remember their honeymoons at Sandals and their family vacations at Beaches. Others have stories of sitting down to talk with Mr. Stewart about how he built his businesses and seeing him walking through the resorts as if he was among family. He was. I remember reading his book, Life's a Beach, before my family and I jetted off to the Caribbean to spend a few days at Beaches for Social Media on the Sand. I had the unique opportunity to meet the patriarch and his family when they were having a family reunion of sorts at the resort in Turks and Caicos during the event. He struck me as kind, generous, and truly loved by his family.
His son, Adam Stewart, has released a statement.
It is with great sadness that I share with you today the passing of our founder and chairman, and my father, Gordon 'Butch' Stewart. This news seems almost unbelievable since our chairman was as involved and forward-thinking as ever. He chose to keep a very recent health diagnosis private and we respected that wish. The Hon Gordon 'Butch' Stewart OJ, a distinction he was so proud of, was a gifted entrepreneur. He was a marketing genius and talented showman, but those who knew him best recognised that he was a dreamer who could dream bigger and better than anyone. It was often said, the best thing for people around him to do is be dream catchers. That's why he always credited his success to the incredible team around him, why he listened intently when it came to creating innovative things that would excite and delight our guests, and why it is so important that I remind you today of all days, that we will all continue to be his dream catchers. Together, we have all been part of something bigger than ourselves, led by a man who believed in us and who gave us opportunities to learn, grow and the tools to make dreams real. For him, and because of him, we will continue to dream big and deliver on his certainty that true luxury is always best enjoyed by the sea. My Dad lived a big life, husband, father, grandfather, great grandfather entrepreneur, statesman, dreamer. A singular personality and an unstoppable force who revelled in defying the odds, exceeding expectations and whose passion for his family was matched only by the people and possibility of the Caribbean, for whom he was a fierce champion. There will never be another quite like him and we will miss him forever. While I need to be with family right now, I look forward to speaking with you soon and sharing thoughts about the incredible future of this company built by this most incredible man.
The details of his passing have not yet been released. We extend our sincere condolences to the Stewart family, as well as those he called family throughout the world.