We homeschool as a family, so we use apps and websites that help all of us learn, parents included.  Finding curriculum can be challenging, but we have found several online and mobile tools to make learning easier (and fun).
You don't have to be a homeschooler to use these with your kids (or yourself). They are great for after school activities, in the car on long trips, or to sharpen their skills over the summer.
Here are six of our most favorite apps and websites.
---
Dave Conservatoire: MUSIC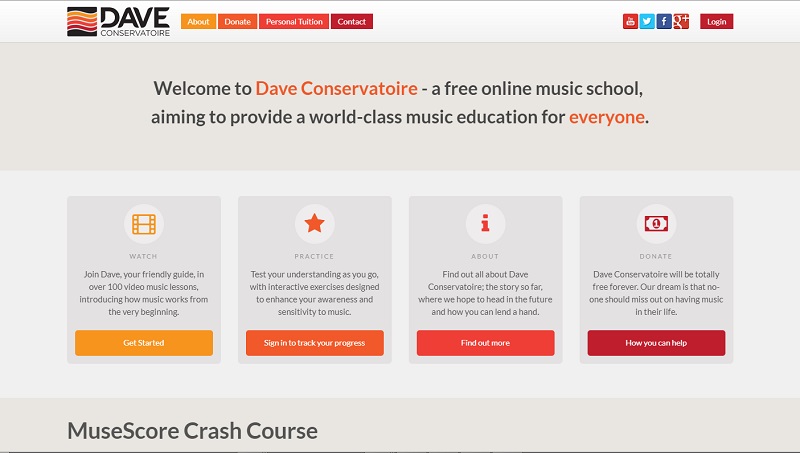 [FREE]The kids all know how to read music for the most part, and have taken all sorts of lessons from violin to steel pan.  They aren't in lessons now, so we will be using the Dave Conservatoire video lessons to keep their skills sharp. If you want more in depth lessons, you can register and have one on one lessons with the website creator via Google hangout or skype.
"Inspired by non-profit educational sites like Khan Academy who teach millions of people for free, I wanted to see if I could do the same for people who wanted to learn, not just how to play music, but more importantly how music works." ~ Dave of Dave Conservatoire
We use it on a PC.
---
Duolingo: SPANISH (but many languages are available)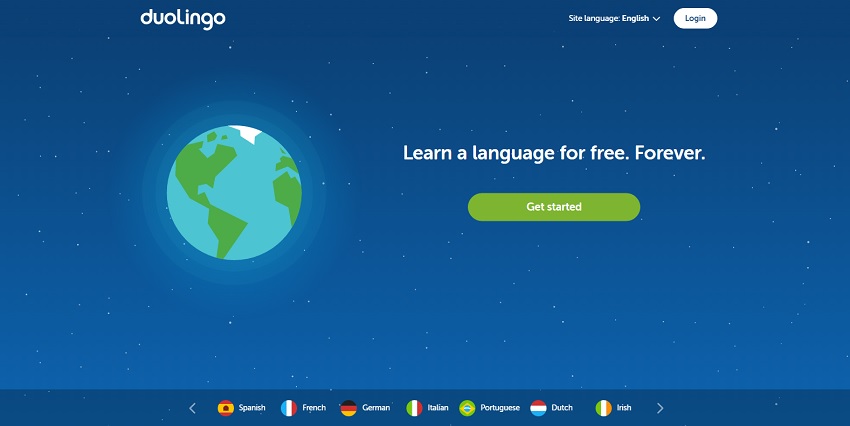 [FREE] – We are all learning Spanish right now! I took Spanish through college so this is a refresher for me, but everyone else is totally into it. Duolingo is very similar to Rosetta Stone in the way that it teaches, so the transition to using it was easy for the kids.  They are already speaking Spanish when we go out. They are also very competitive, so they love being able to chart their progress, and see who has learned more than whom.
"It's hard to stay motivated when learning online, so we made Duolingo so fun that people would prefer picking up new skills over playing a game." ~ From the "Manifesto" page on Duolingo.com
It is available on Android, IOS, and Windows. We use it on Android phones, iPad, and a Chromebook. No premium upgrades. Everyone, great and small, uses the same program.
---
Typing.com: TYPING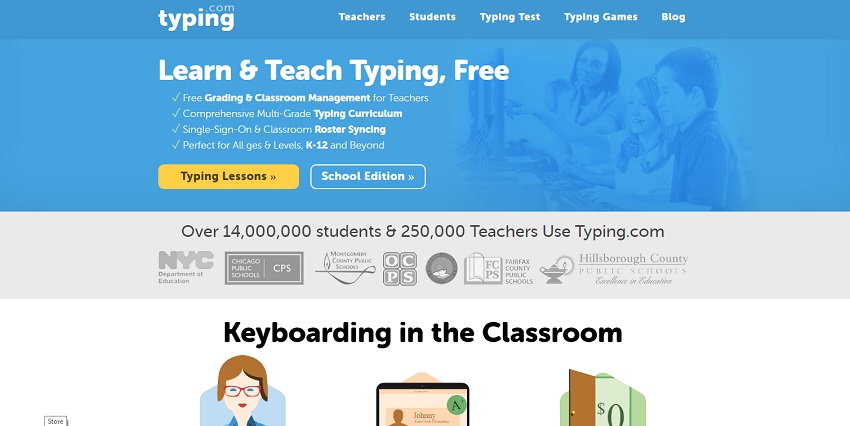 [FREE] – I cringe when I see folks "hunt and peck" instead of using the home keys. I didn't learn to type until my sophomore year in college, and now that I can type at a ridiculous speed, I feel like a wasted a lot of time typing papers because I didn't know how to really type.  The kids will be doing a lot of projects online, and our curriculum emphasizes writing, so being able to type is important.
"Featuring engaging exercises, interactive typing games, and positive reinforcement, Typing.com is perfect for all age ranges and skill levels." ~ Typing.com
We use it on a PC. My guess is that a keyboard would be a must. You can pay more to get the ads removed.
---
StoryboardThat.com: ART, CREATIVE WRITING, HISTORY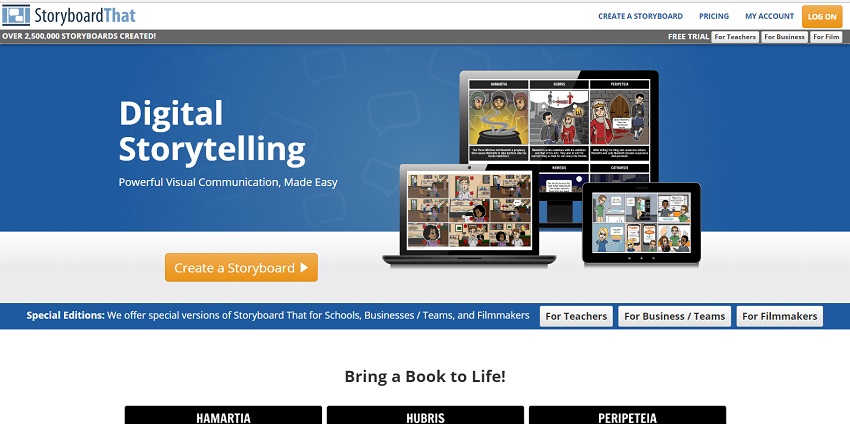 [FREE] –– One of the skills that I feel is important for my kids to have is storytelling.  When I was in school, the closest thing we had was creative writing, but we take it a step further. I had an assignment to do for Advanced Legal Research, and my teacher asked us to use StoryboardThat.com. I was already excited when I went through the website, but after the assignment? I was so in. 
"Our mission is to provide simple and clever visual tool sets for people of all ages, and all geographies, focusing on the Four C's – Critical Thinking, Creativity, Communication & Collaboration – to improve everyone's thinking capabilities, thereby improving global intelligence and potential." ~ From the About page on StoryboardThat.com
We use it on PC, Chromebook, and iPad. The free edition is very basic. The Teacher Edition is 9.95 a month or 59.95 a year with a 14 day FREE trial.  We are using the teacher's edition which has lesson plans and allows me to give the kids assignments.
---
KHAN ACADEMY: MATH, SCIENCE, HISTORY, PROGRAMMING, SAT PREP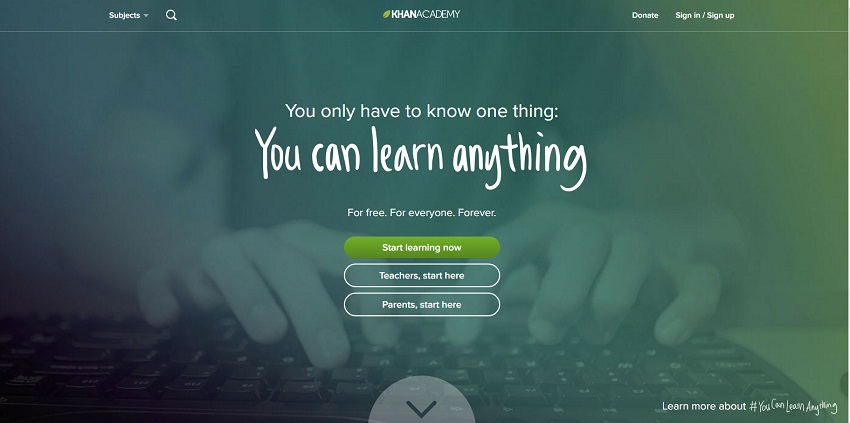 [FREE] – This is our go to website when the kids are getting bored with the books.  There are great video tutorials on just about everything, and the kids love tracking their progress.  There are subjects from programming to history, algebra to science, and the kids enjoy seeing other ways to do things.  I teach them one way, the math teacher on the video may teach them another way, but they end up with the same answer.  It shows them that there is more than one way to arrive in the right place.
"No ads, no subscriptions. We are a not‑for‑profit because we believe in a free, world-class education for anyone, anywhere." ~ Khan Academy
We use this on a PC. Free for all.
---
Scratch: PROGRAMMING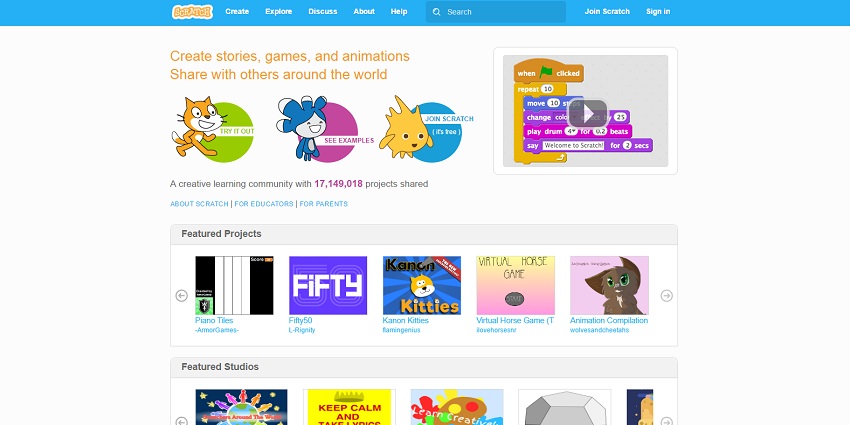 [FREE] – With parents who code, of COURSE these kids would have no choice but to learn.  Scratch makes learning to code more fun than my husband and I would, so they prefer that.  The great thing about Scratch is that it teaches the kids more than coding, it teaches them how to think.  That is one of the things about homeschooling that I really love.  We try not to show them what to think, but how to put things together and think for themselves.
"Scratch helps young people learn to think creatively, reason systematically, and work collaboratively — essential skills for life in the 21st century." ~ Scratch website
We use it on the PC, Android Phone, and iPad. Free for all.
This is not a sponsored post, and there are no affiliate links. Feel free to share.