The summer is winding down, but there are still some great Caribbean events going on as we head into the fall here in the United States. Maryland is a great place to find new wines, and Linganore's Caribbean Wine festival has long been a favorite spring event. I haven't been for a few years, but I hear it is still going strong. Recently, I came across another event in Howard County that you may be interested in attending or sharing with family and friends in the DC area.
The Caribbean Food and Wine Festival will be held on Saturday, September 8, 2018 at the Howard County Fairgrounds (2210 Fairgrounds Road, West Friendship, Maryland 21794) from 1 pm to 8 pm. The event is in its fifth year, and draws a crowd of about 1000 music and wine lovers. This year, coolers are welcome, as long as there is no alcohol. The featured wineries are local producers including Linganore and Boordy. The organizer of the event says that people come to this family oriented gathering in groups to celebrate birthdays or just use the event as an excuse to get together and relax with good music and great company.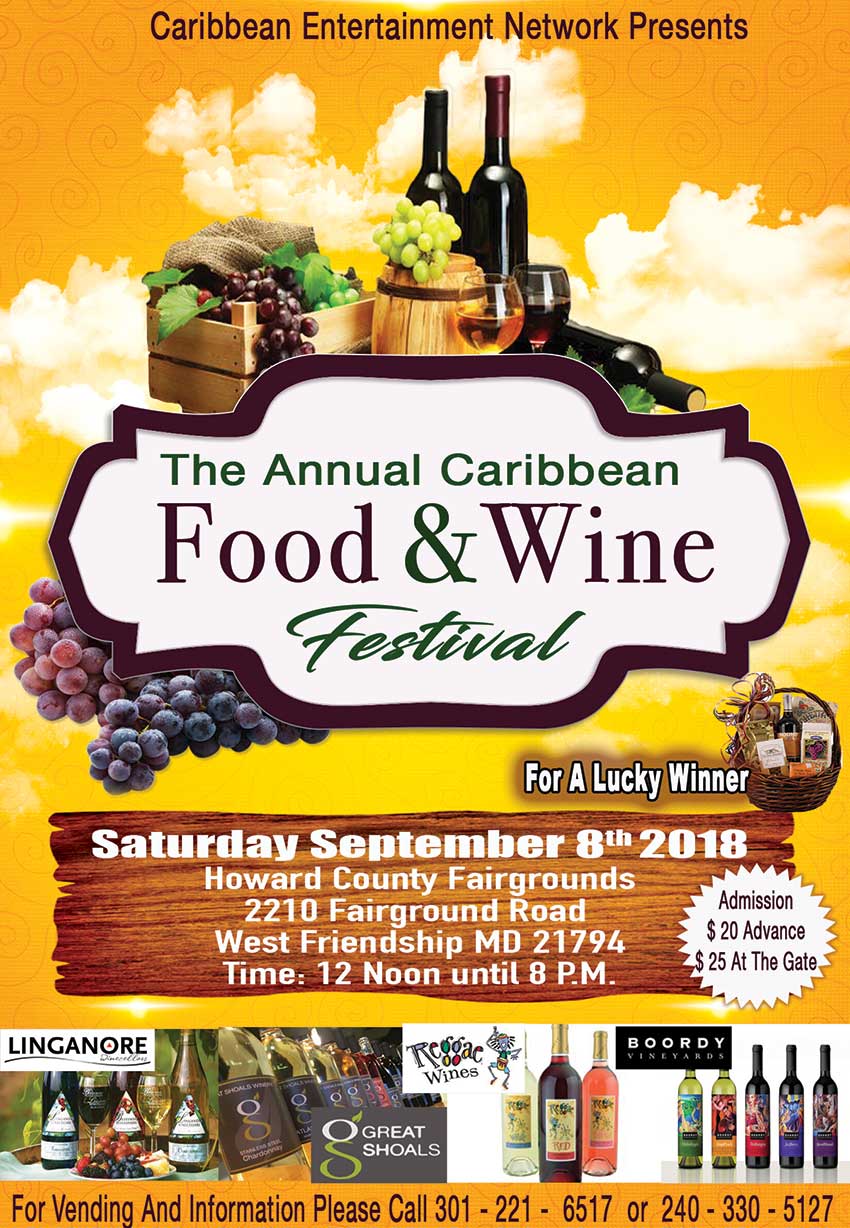 Pet welcome: Yes
Coolers: Yes, no alcohol (water and sandwiches)
Tent and Chairs: Bring your own
Vendors: Yes – Caribbean Food, Art
There will be live Performances by Ras Slick Reggae Band, Tweeta Bird, King Lock (R&B), Sadcie Group (Soca), and Walter Tates (Saxaphonist), as well as a fashion show. While the event is more adult oriented, children are welcome, and there is a large grassy area for them to play. Kids under 12 are free. Tickets are $25 on site and $20 in advance. They are available for purchase online here – https://www.eventbrite.com/e/caribbean-food-and-wine-festival-tickets-47818879556
Have you ever been to this wine festival? Are you a wine festival fan? Tell us in the comments!