This post is sponsored by Everywhere Agency on behalf of OshKosh B'gosh; however, all thoughts and opinions expressed are my own.
My Li'l Bit is a planner.  She always has been.  Clothes are out, with accessories, at night before her head hits the pillow.  Just before bedtime, she asks me what the plan is for her hair, and whether or not something that she needs for her outfit is clean, so that she can start thinking of alternatives. When the seasons change, her planning goes into overdrive.
I usually leave her to do her thing until she asks me for something specific, but this year I decided to give her a hand. Here are five things that I did to help her get her spring closet change over going.
1. Get rid of old hangers. I know that she takes picking out her clothes seriously.  It looks like she is shopping in her own closet.  Honestly, I was tired of watching her struggle through tangled up hangers of various colors and sizes, and seeing some items end up on the floor because her old kiddie hangers were too small.  This year, I got her some pretty white wooden hangers.  She was thrilled. Now her closet had grown up wooden hangers like mine.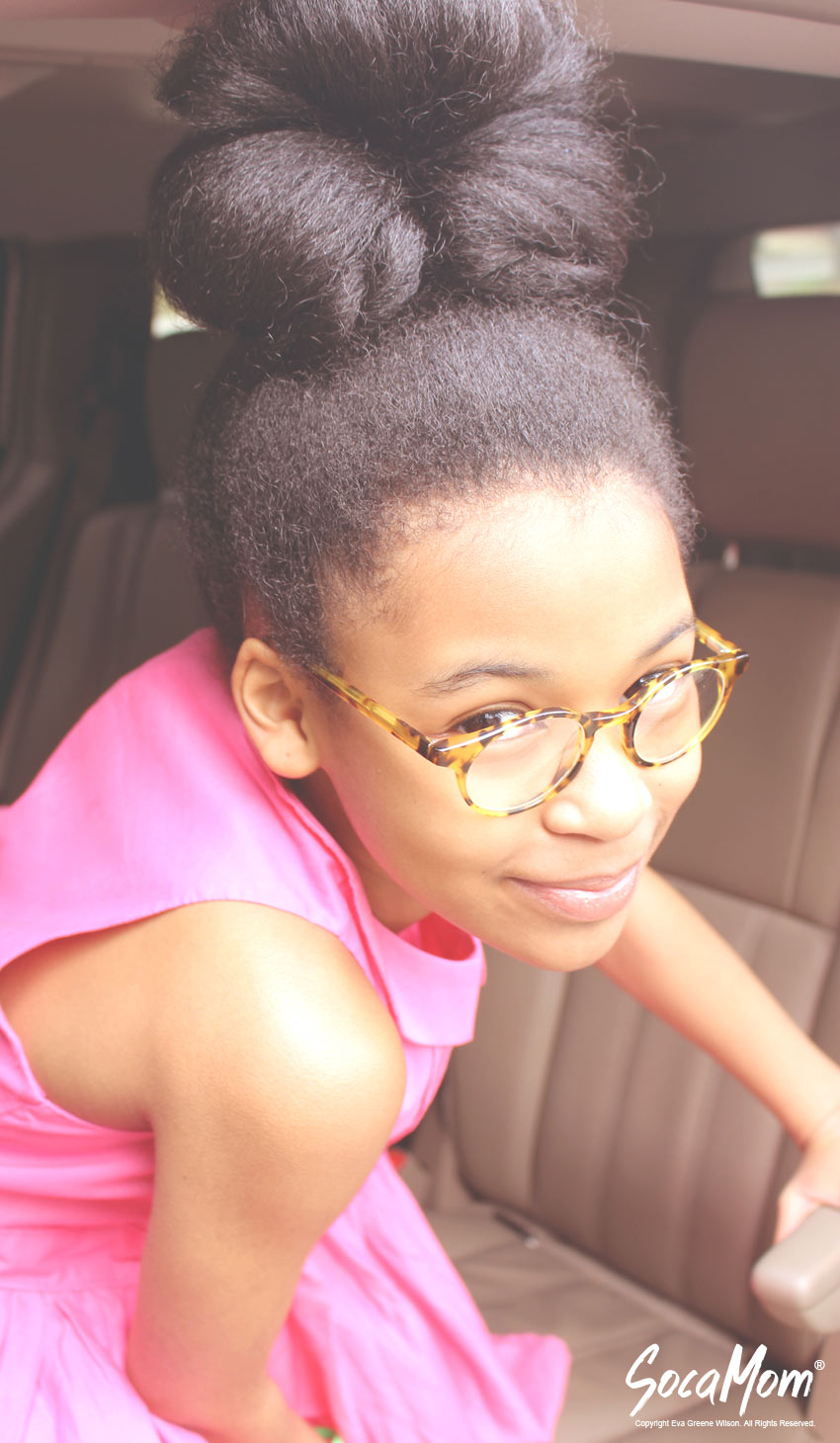 When she gets a dress, she feels so grown up.  I get it. I feel grown up in dresses too.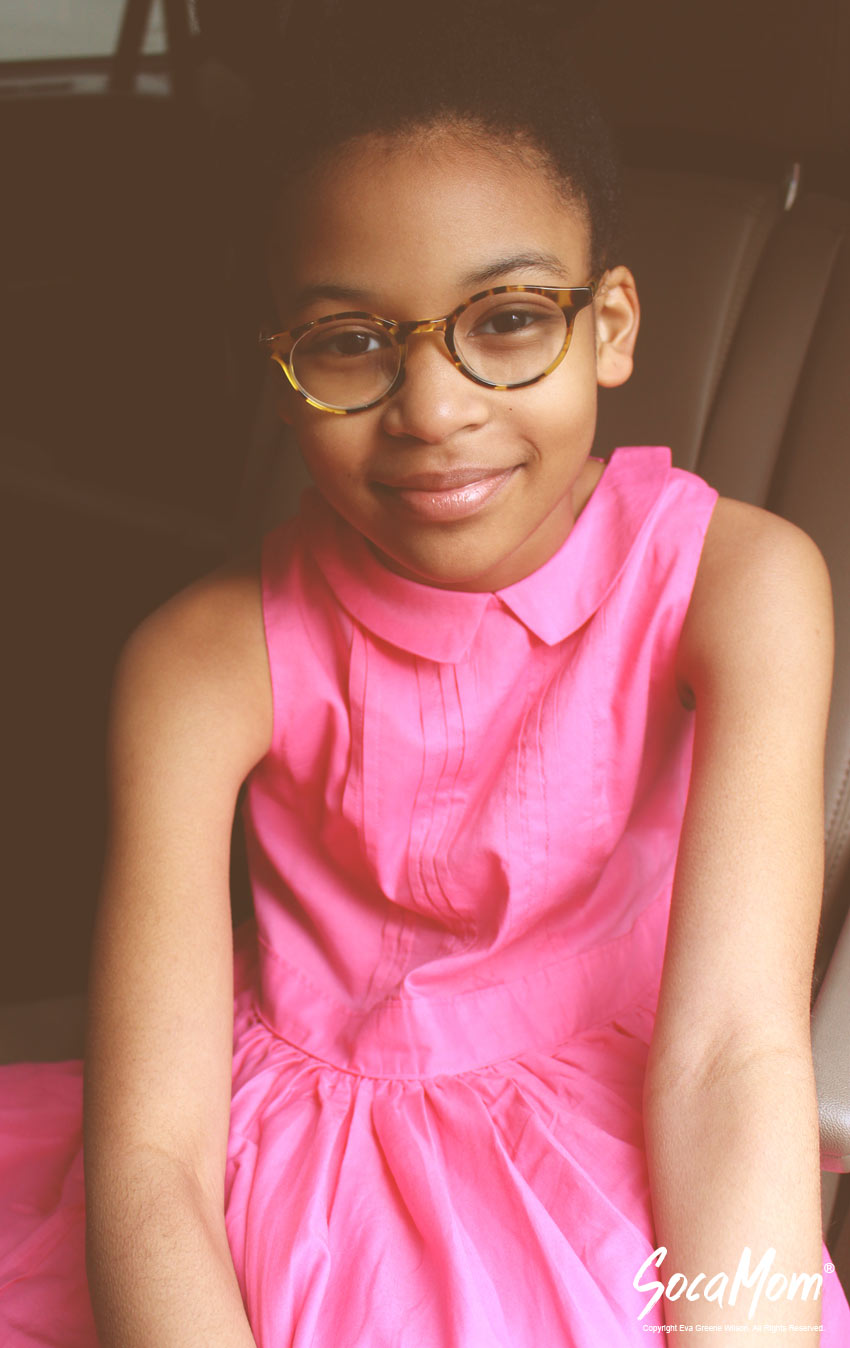 One of her favorite things about getting dressed up is getting into the car and riding in the back like a princess.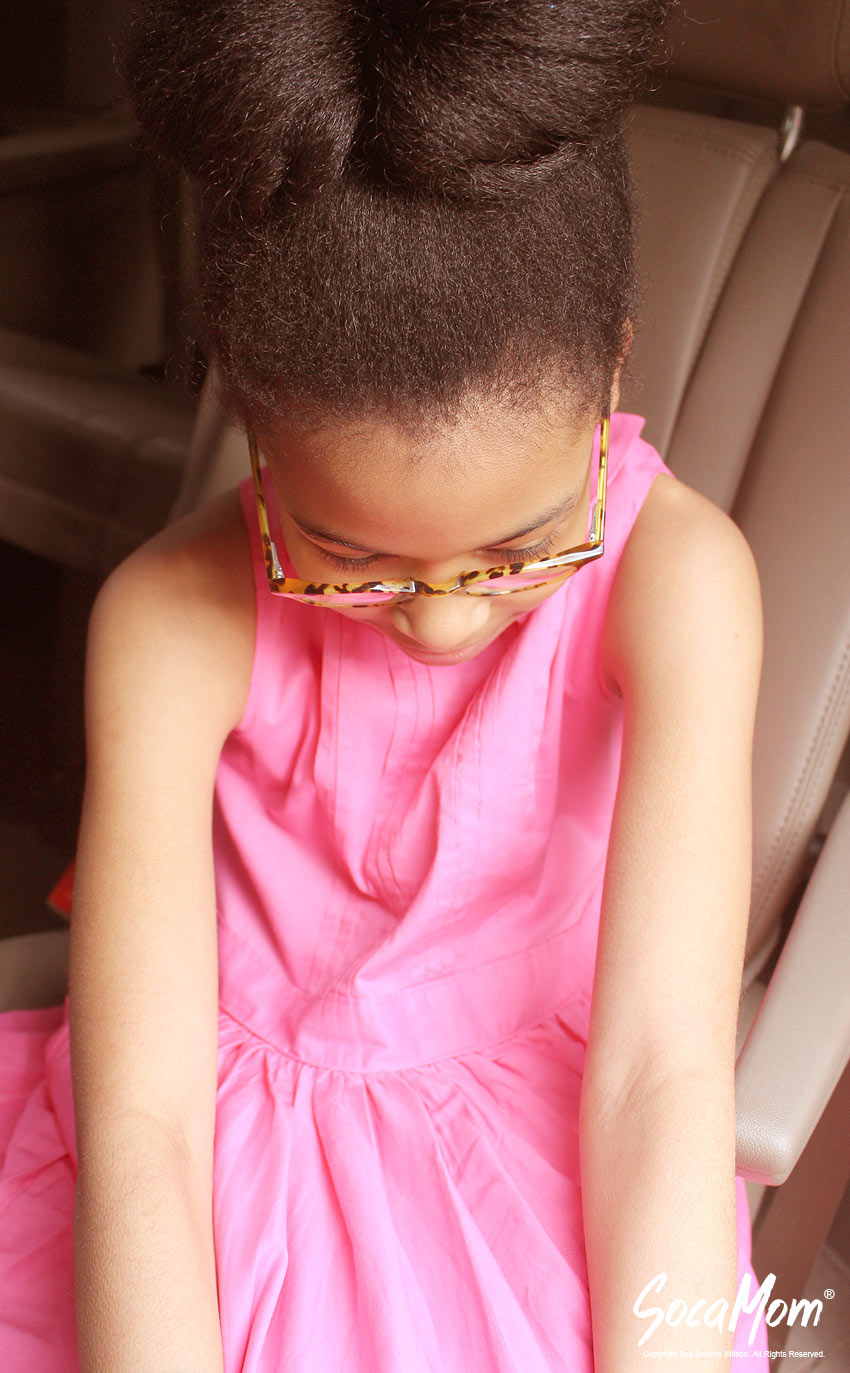 She's a sucker for details.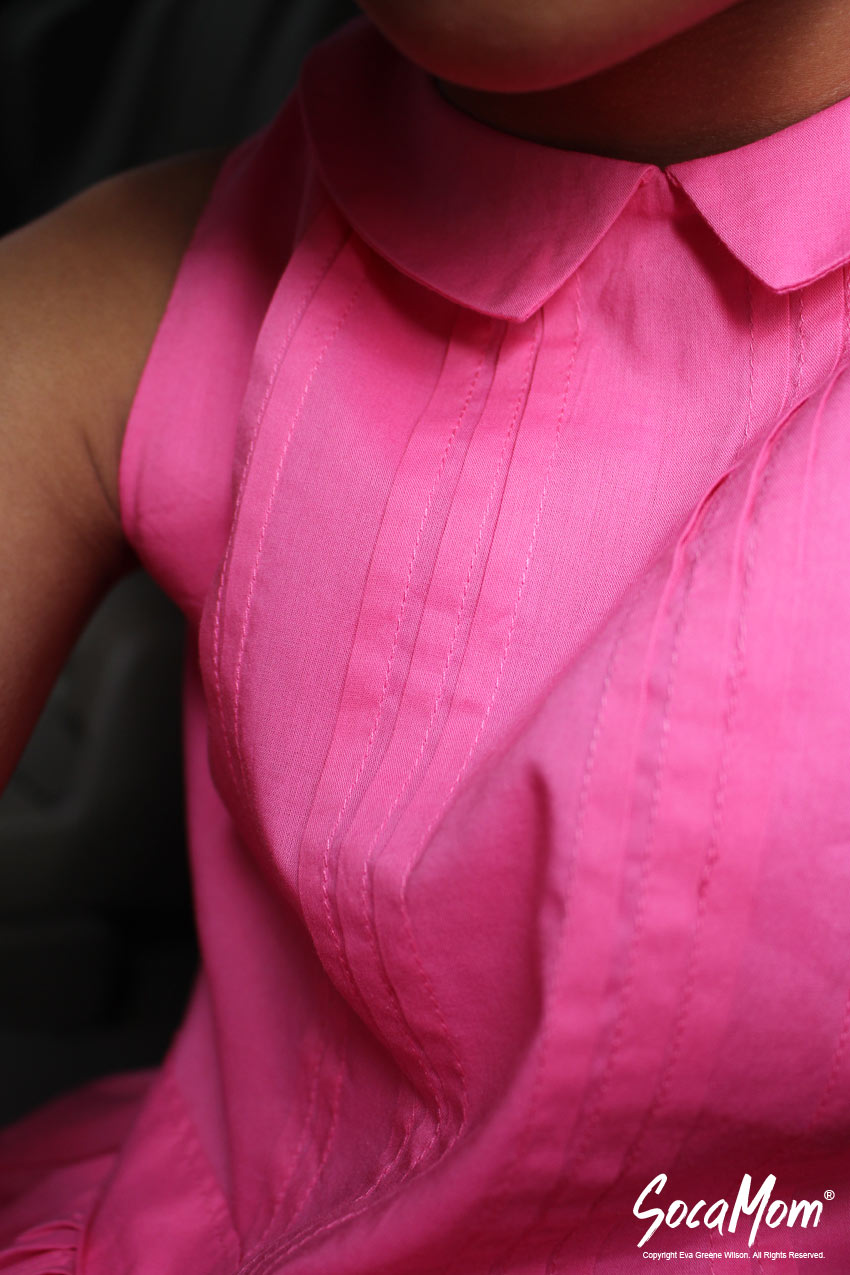 We both loved the details on this dress. She liked the collar the most.
2. Do an "old clothes fashion show." She loves to put on a fashion show.  This one is always her favorite because she gets to show me how much she has grown.  We take out all her old spring clothes and shoes and she tries them on.  Sometimes it is hilarious to see how small things have gotten, but it is also really hard for both of us to give away the favorites.  We take comfort in knowing that they will go to a good home.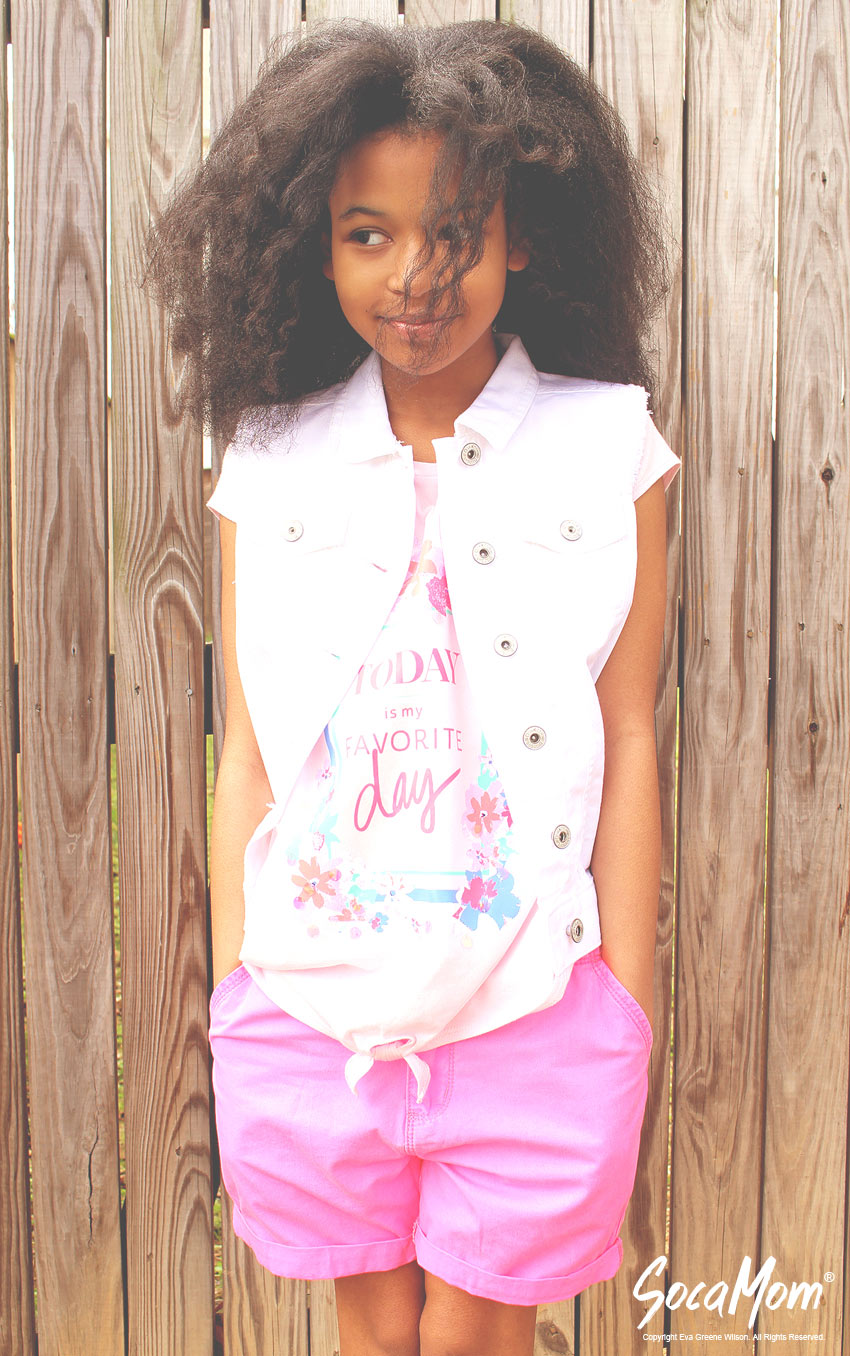 This white vest was happening. She let me know early. The vest was not going back on the rack.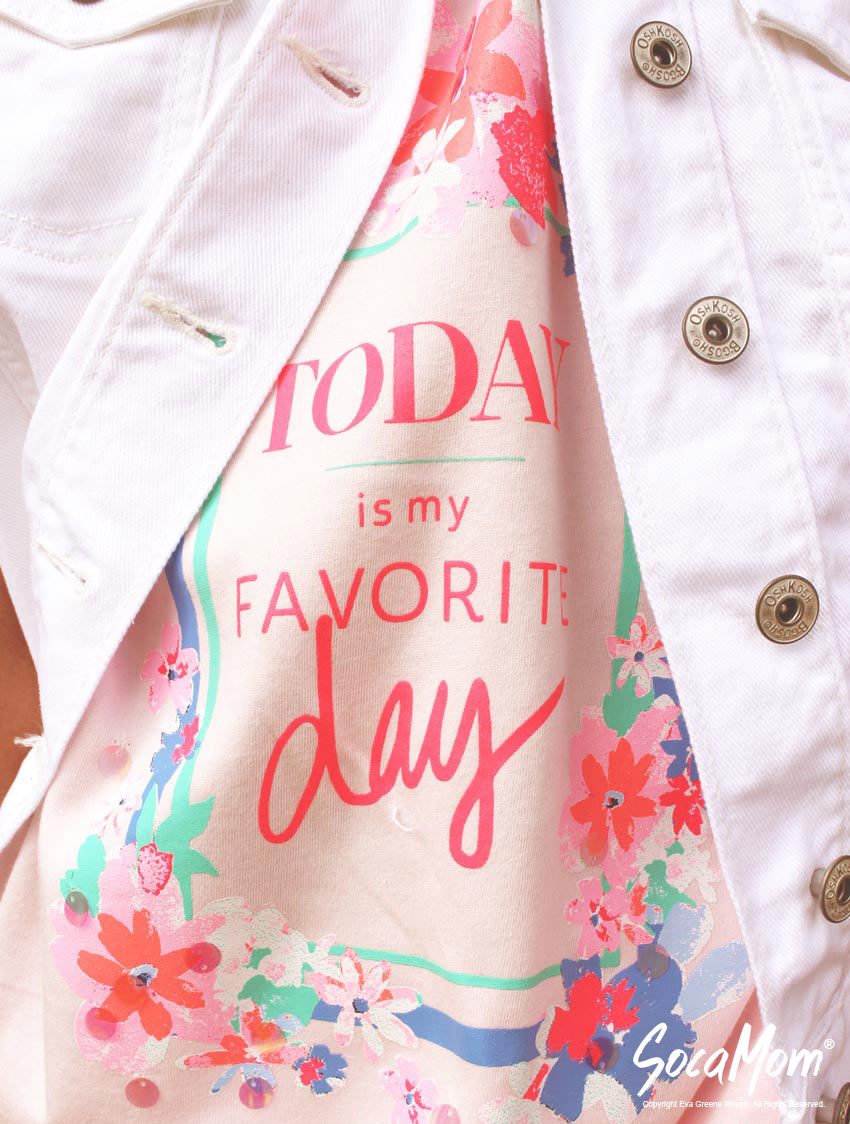 The shirt was a done deal too.  She is a pretty positive person, so she really loves all the positive messages on OshKosh B'Gosh statement tees.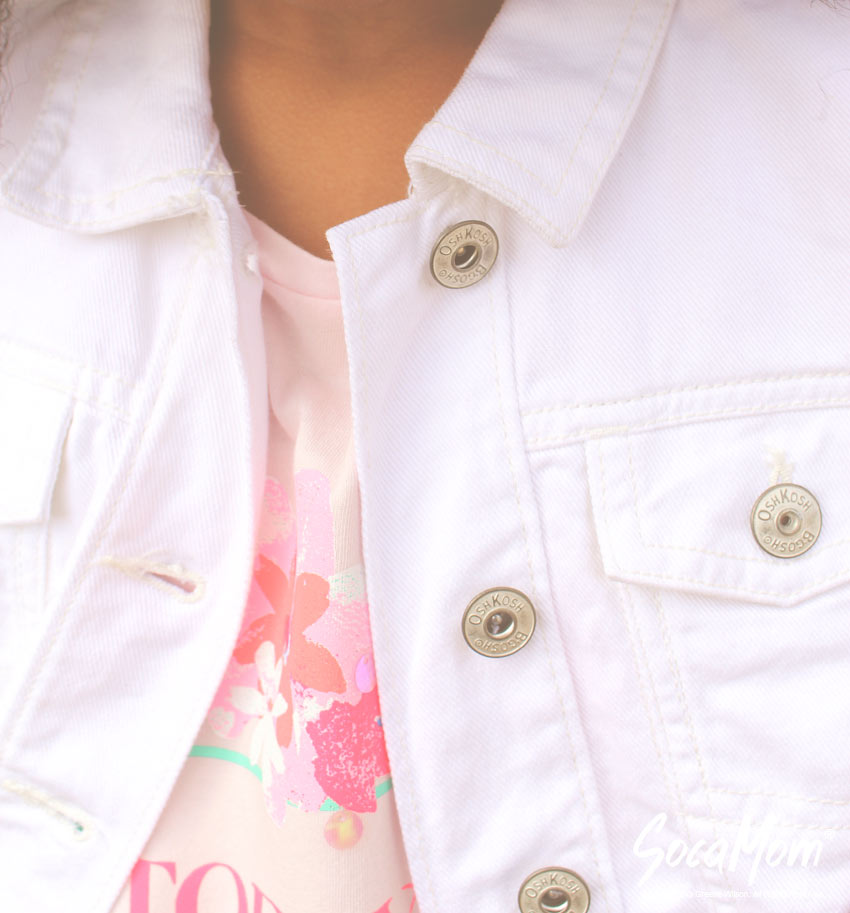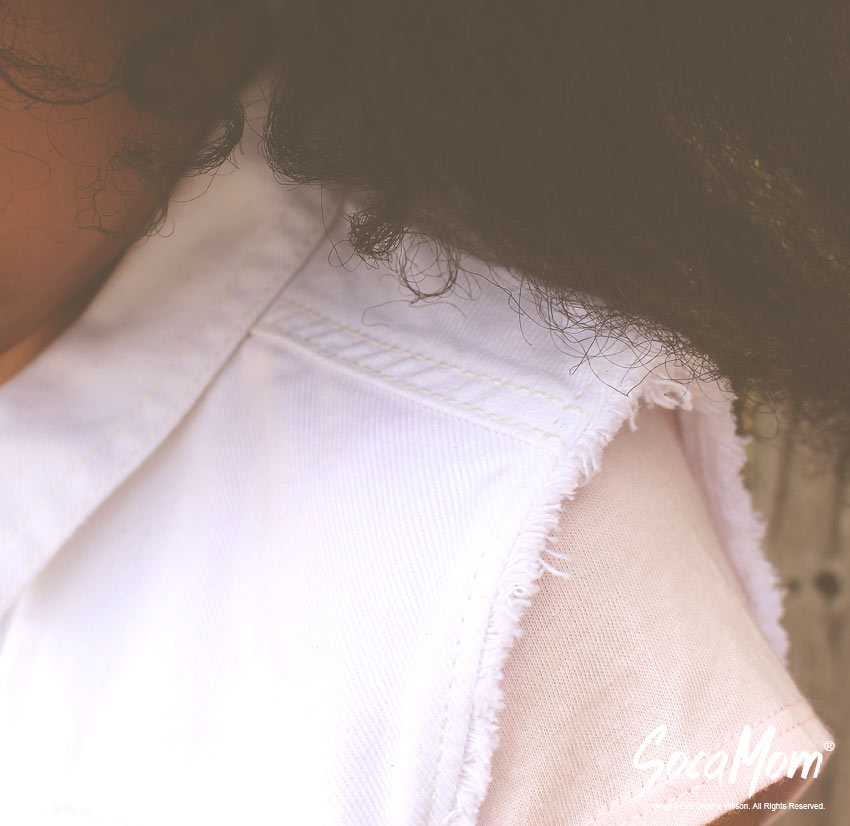 She said the frayed cut off sleeves made her feel "cool."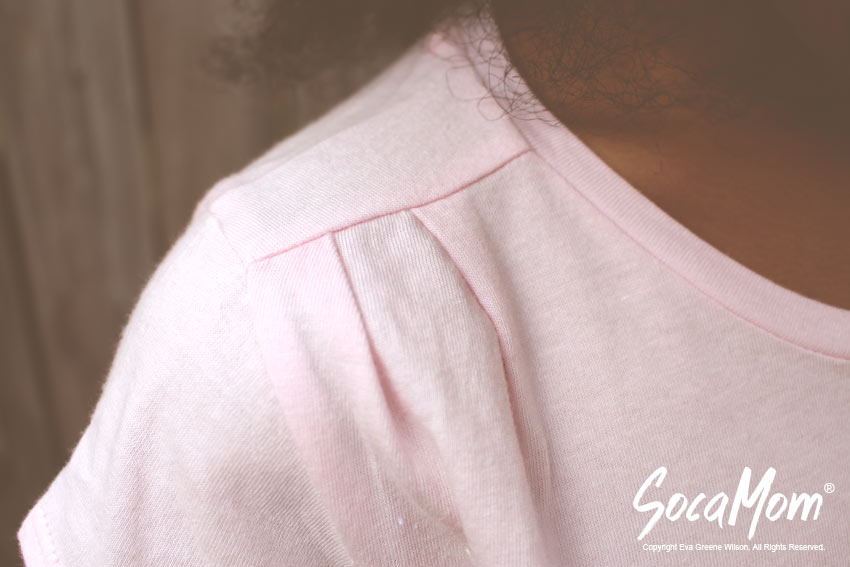 Pleated shoulders. Adorable.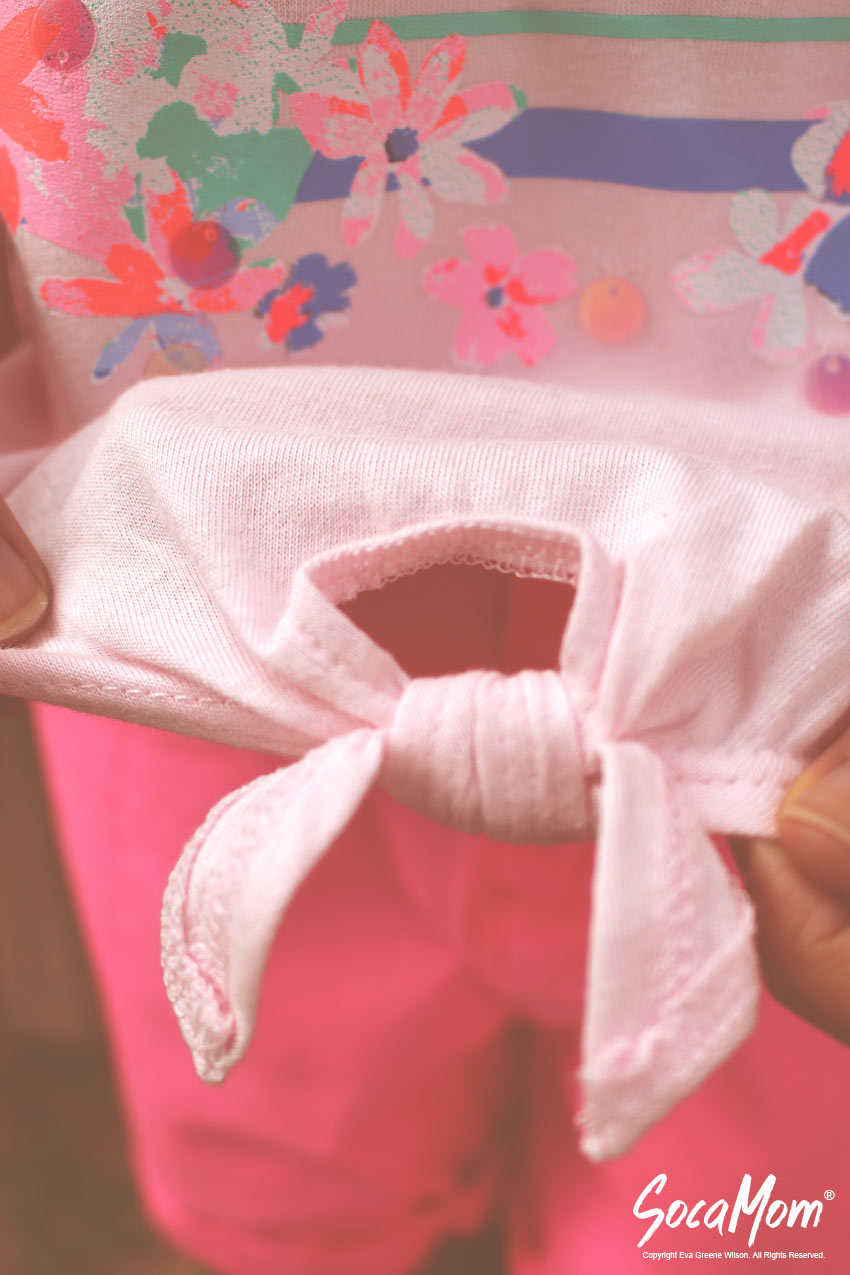 This tie made this this tee a must have.
3. Make a list of what's missing. Spring is a time for feeling brand new, so we make a list of what we need, like socks and underwear.  Those aren't part of the fashion show, so I let her just add them to the list, and I get a size up from what she had before.  The list usually has tights on it because Easter is coming… along with the Easter dresses. Yes – plural.
My Li'l Bit making her list in one of her favorite picks from this year's spring shopping.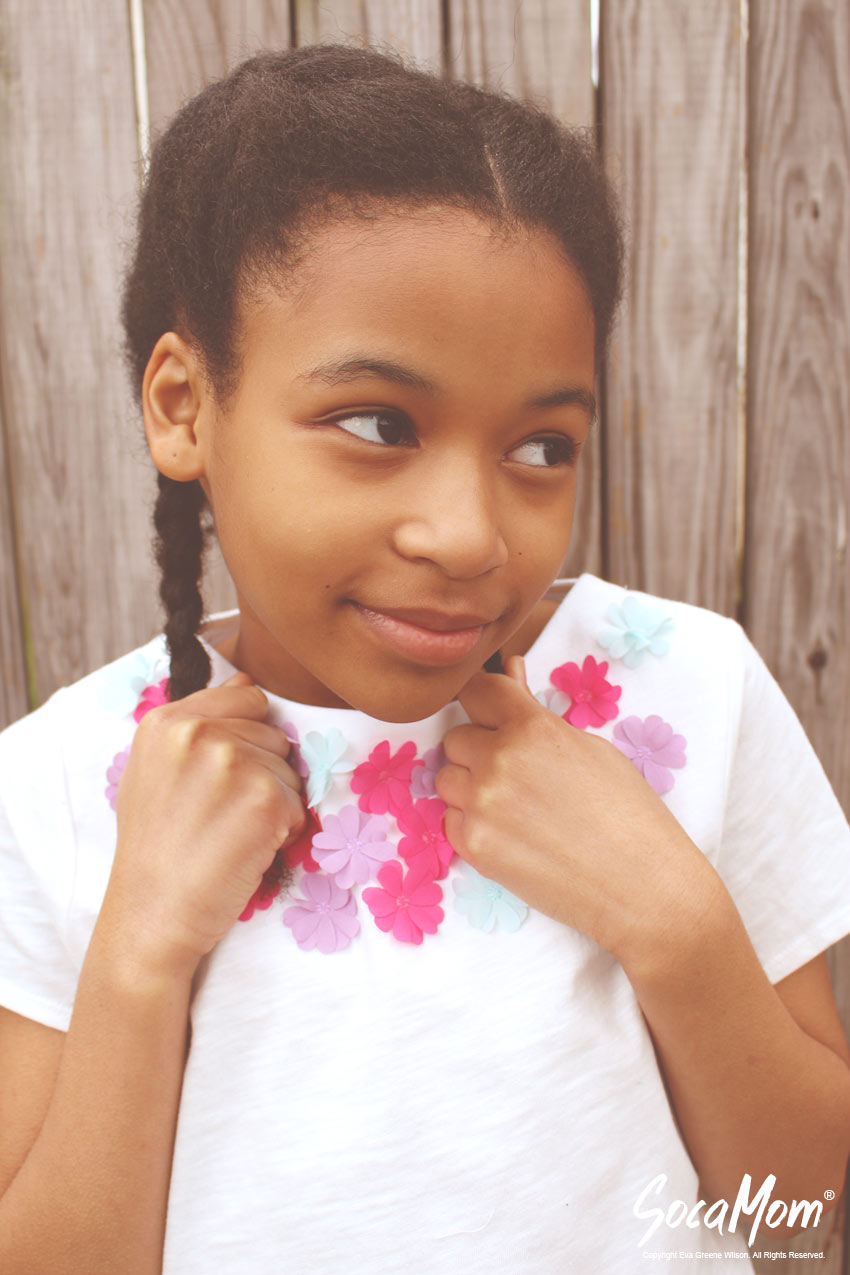 Once she saw these flowers on this t-shirt, she was sold.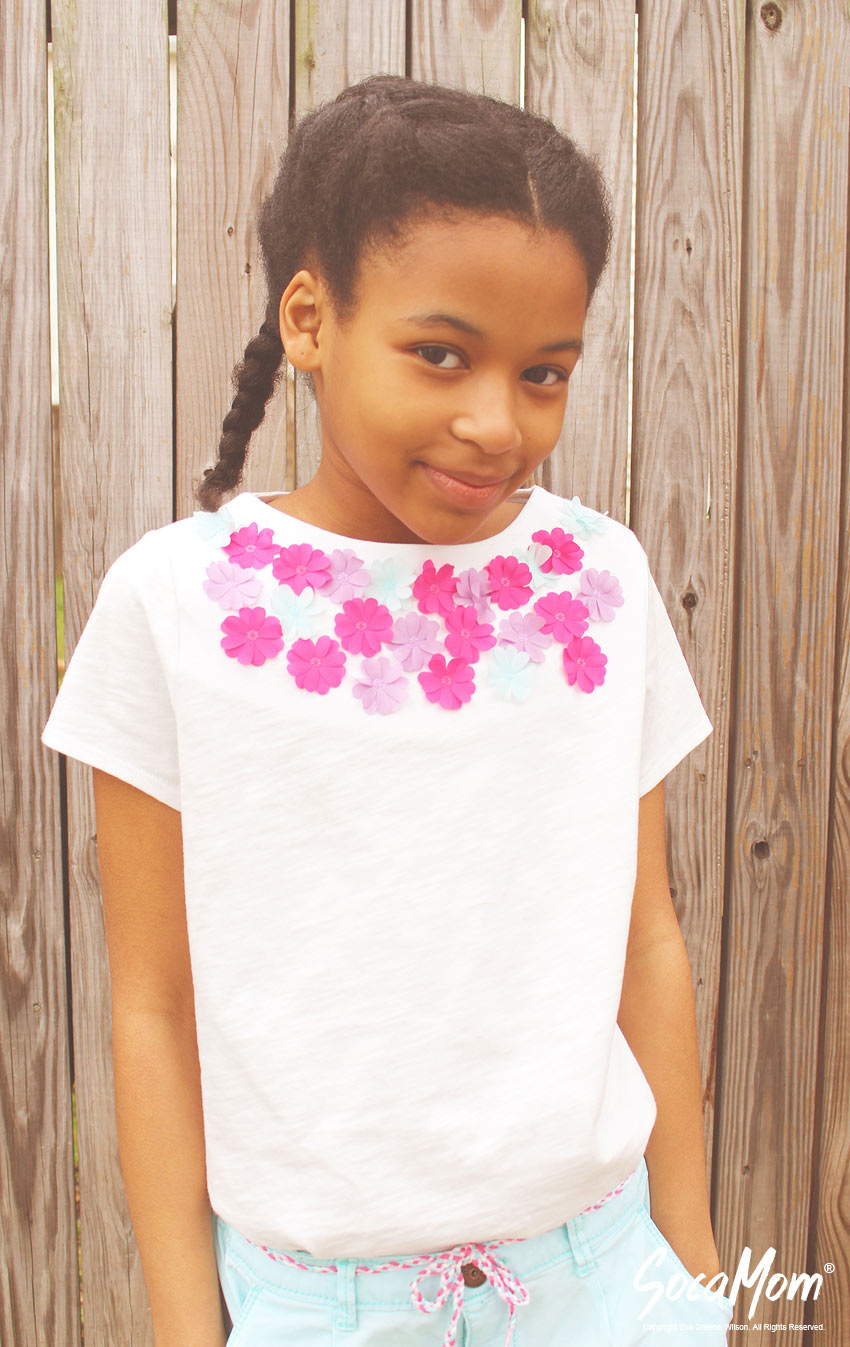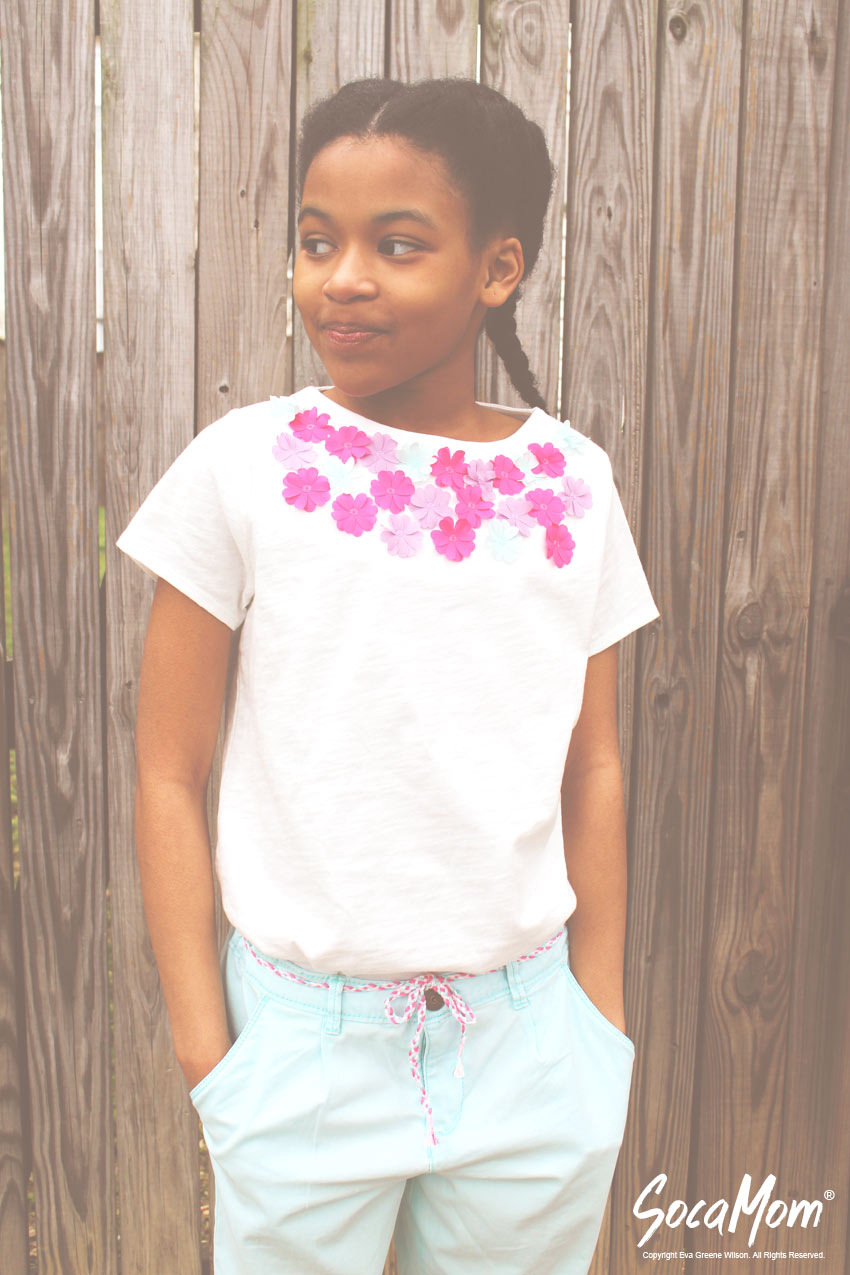 There were a few pairs of pants that matched the top, but she chose this pretty blue green because she already has so much pink in her closet.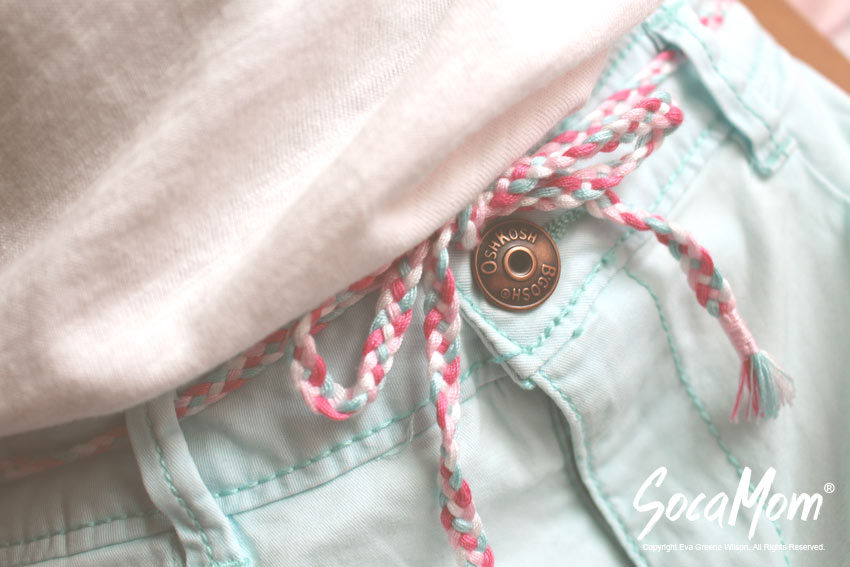 Something tells me that this belt will become a headband of some sort sooner or later.
4. Put away the winter clothes. We leave out light sweaters and some long sleeve tees, but for the most part, we put it all away… the snow bibs, the boots, the heavy socks, all of it. We don't put the coats away just yet because it can still be chilly in the mornings, but nobody is going skiing anymore, so the heavy stuff is put away. We'll see it again for the winter "old clothes fashion show."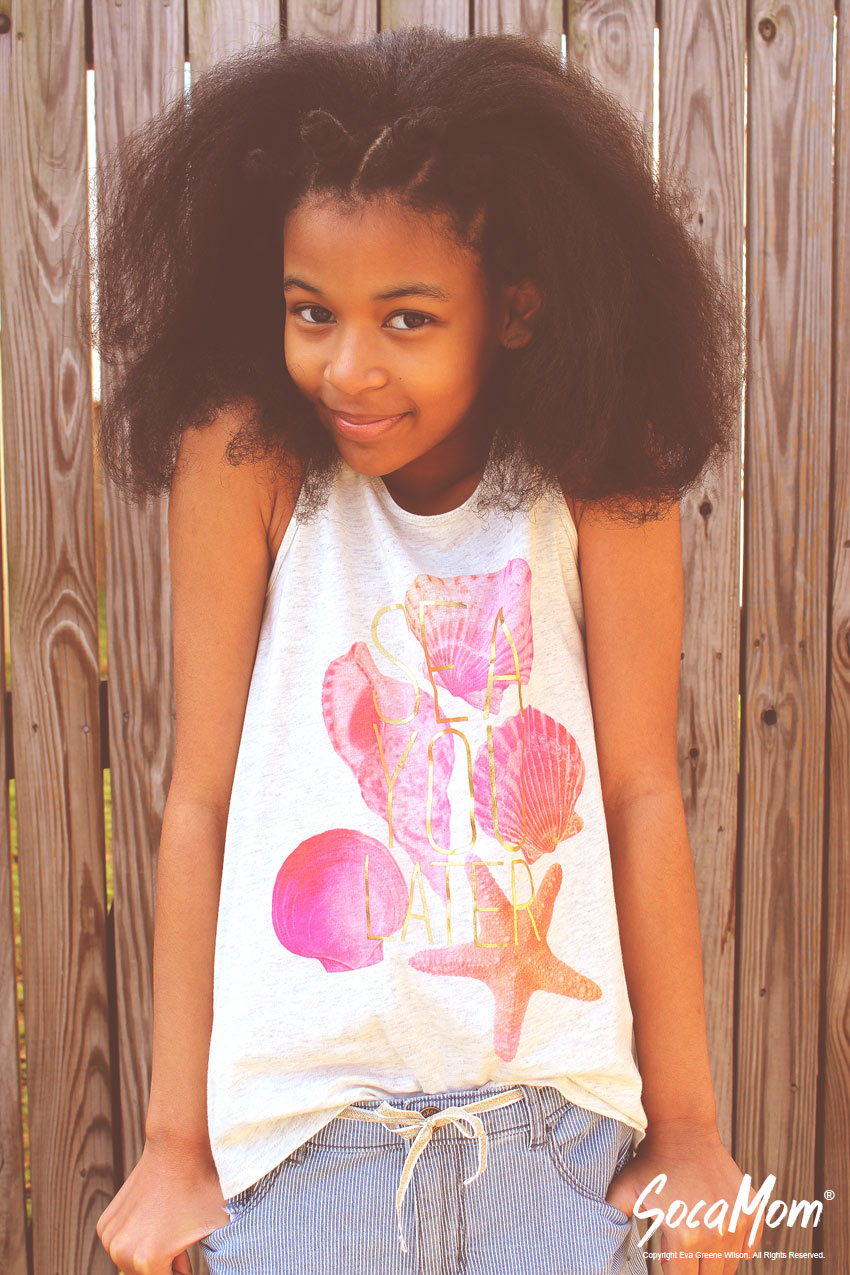 She's definitely an island girl. She saw this and it immediately went in the must have pile.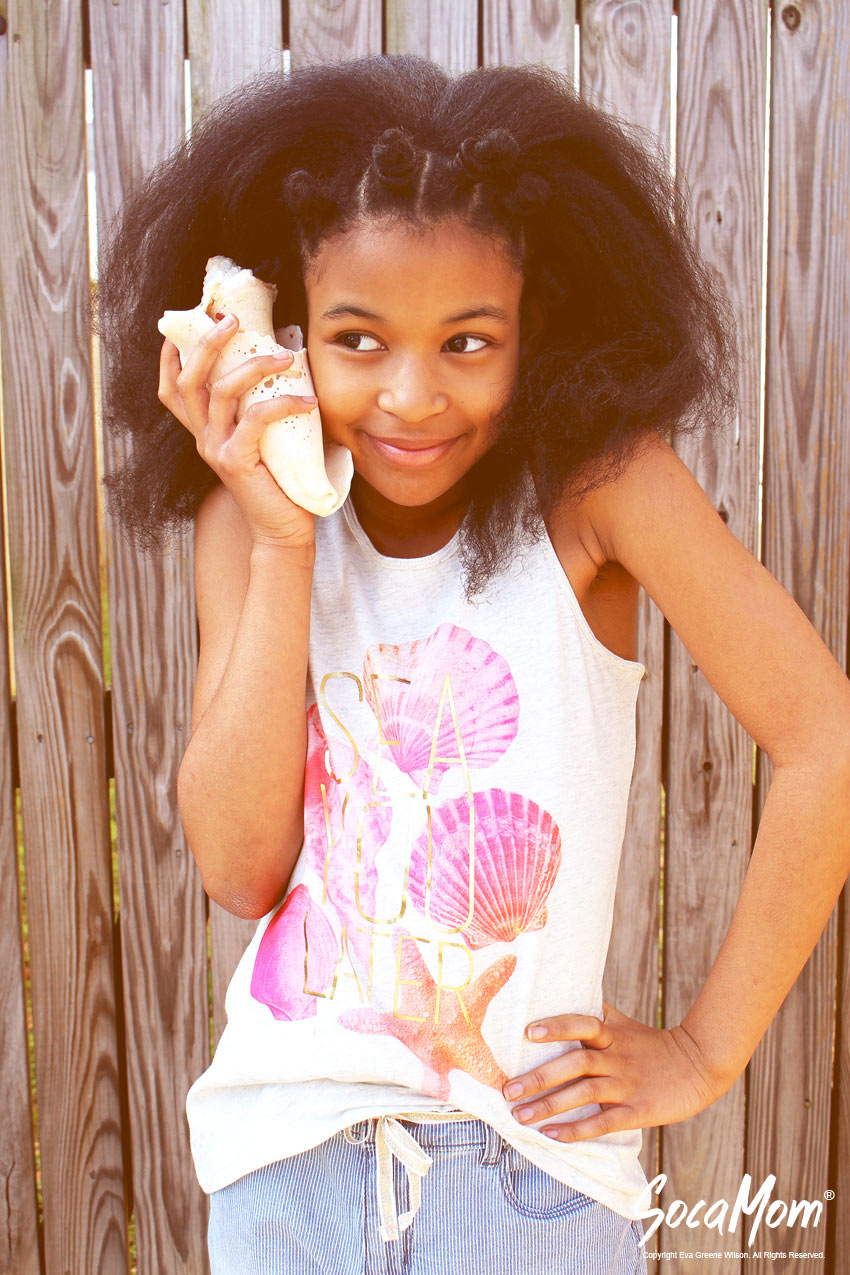 Her cousin picked out this shell for her in Vieques, Puerto Rico.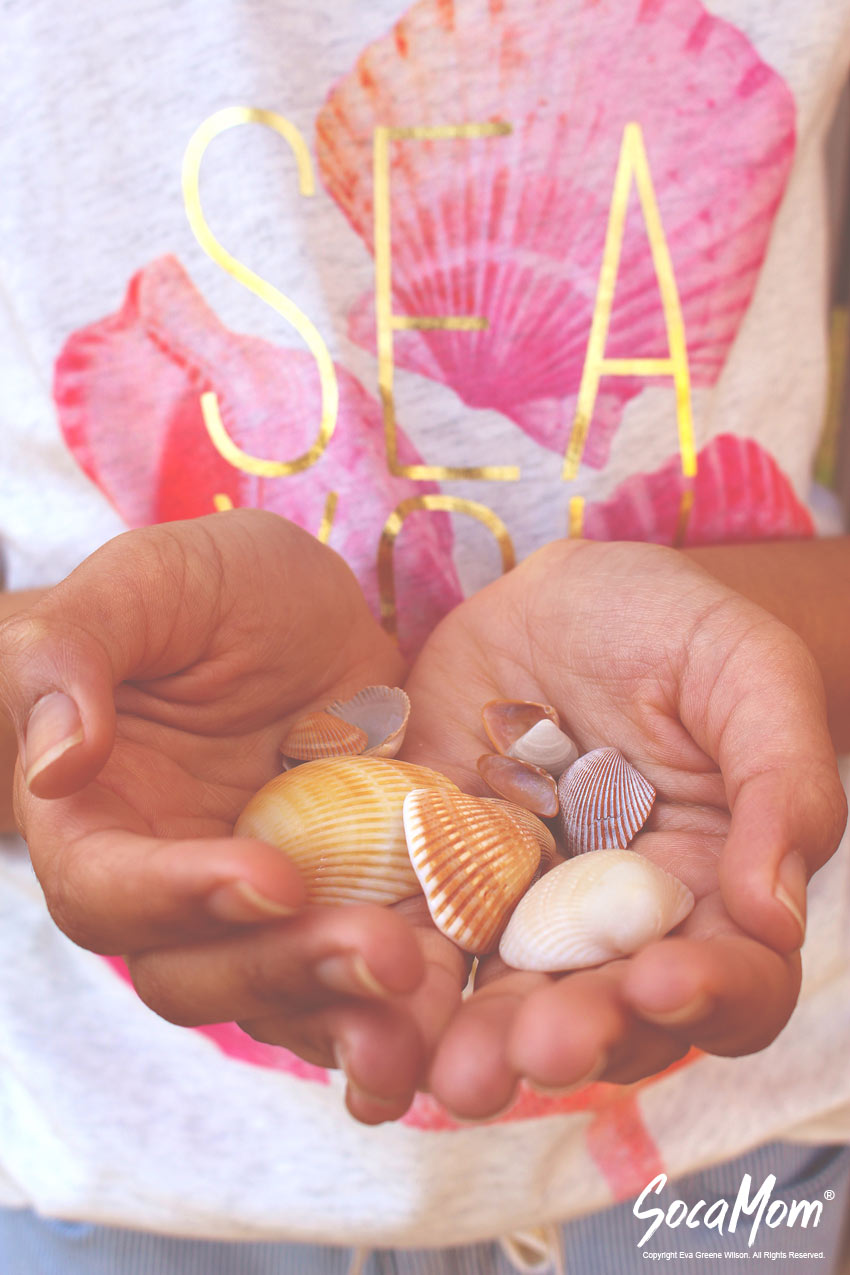 She collects shells everywhere we go.  Eventually I will get her to categorize them by their origin, but for now, she is content to just keep them, and take them out from time to time to remind her of her travels.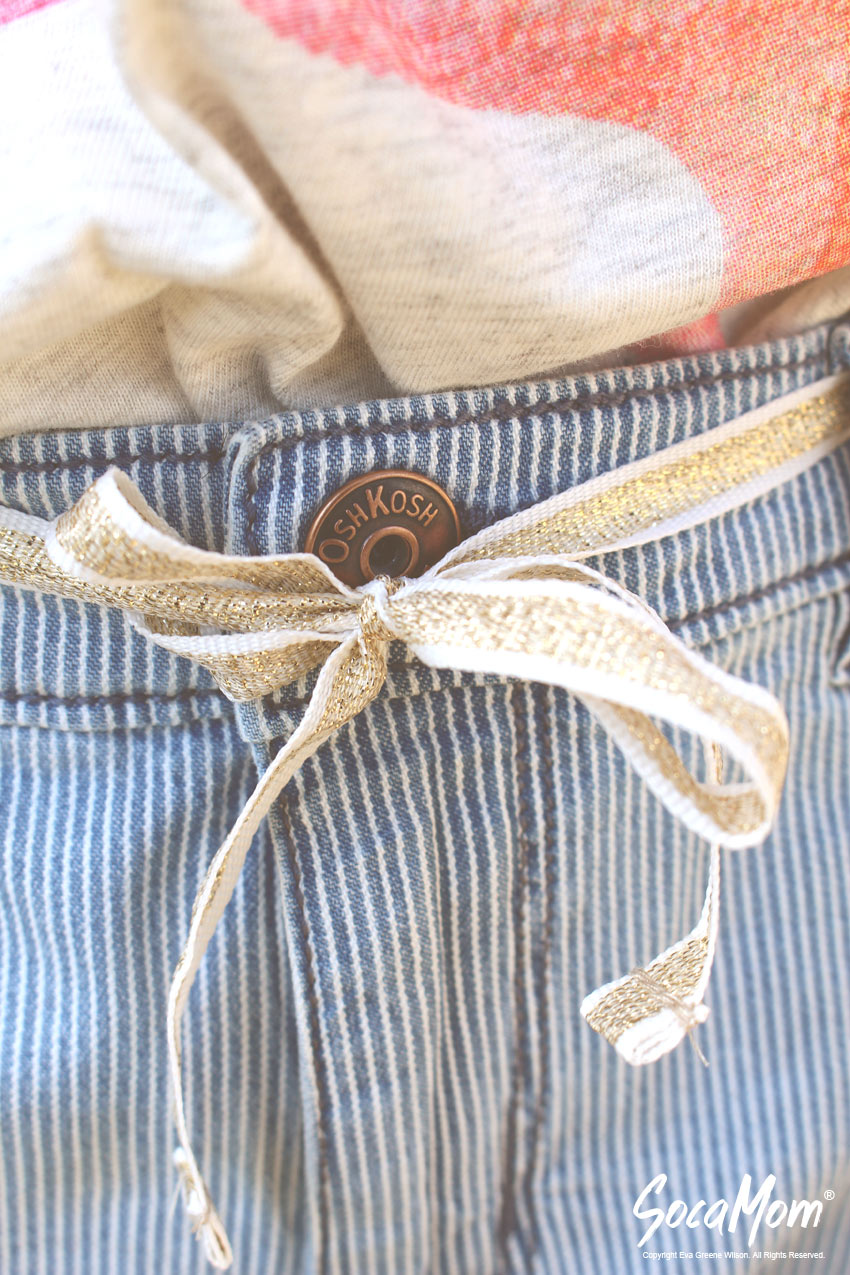 We both loved this gold belt. It went perfectly with the gold in the tank top.
5. Add a few new pieces. After all of the cleaning out is done, we can really see what she needs and go to the store with a plan.  This year we went through the OshKosh B'Gosh website and found what we wanted before we hit the store.  She picked out some great pieces that mix and match easily.  I know she's going to want to go back for a few more items, so we will hold on to our 20% off $40+ purchase coupon for our next visit to the store.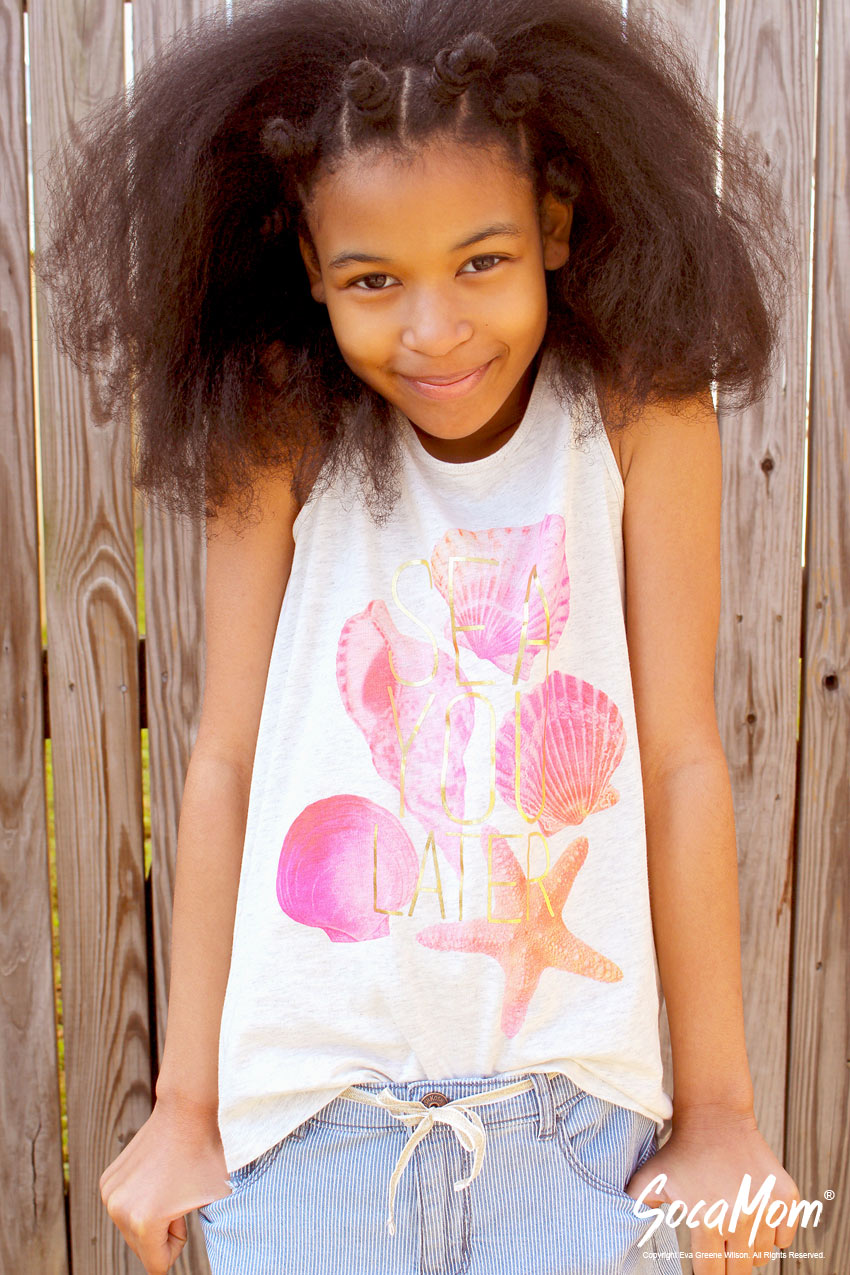 When you are planning to do some shopping for your little one, niece, nephew, Godchild or grandchild, remember that OshKosh B'Gosh carries sizes 0 – 14.  The other thing that I love is that with matching pieces from baby B'Gosh, you can make your big one and your little one twinsies!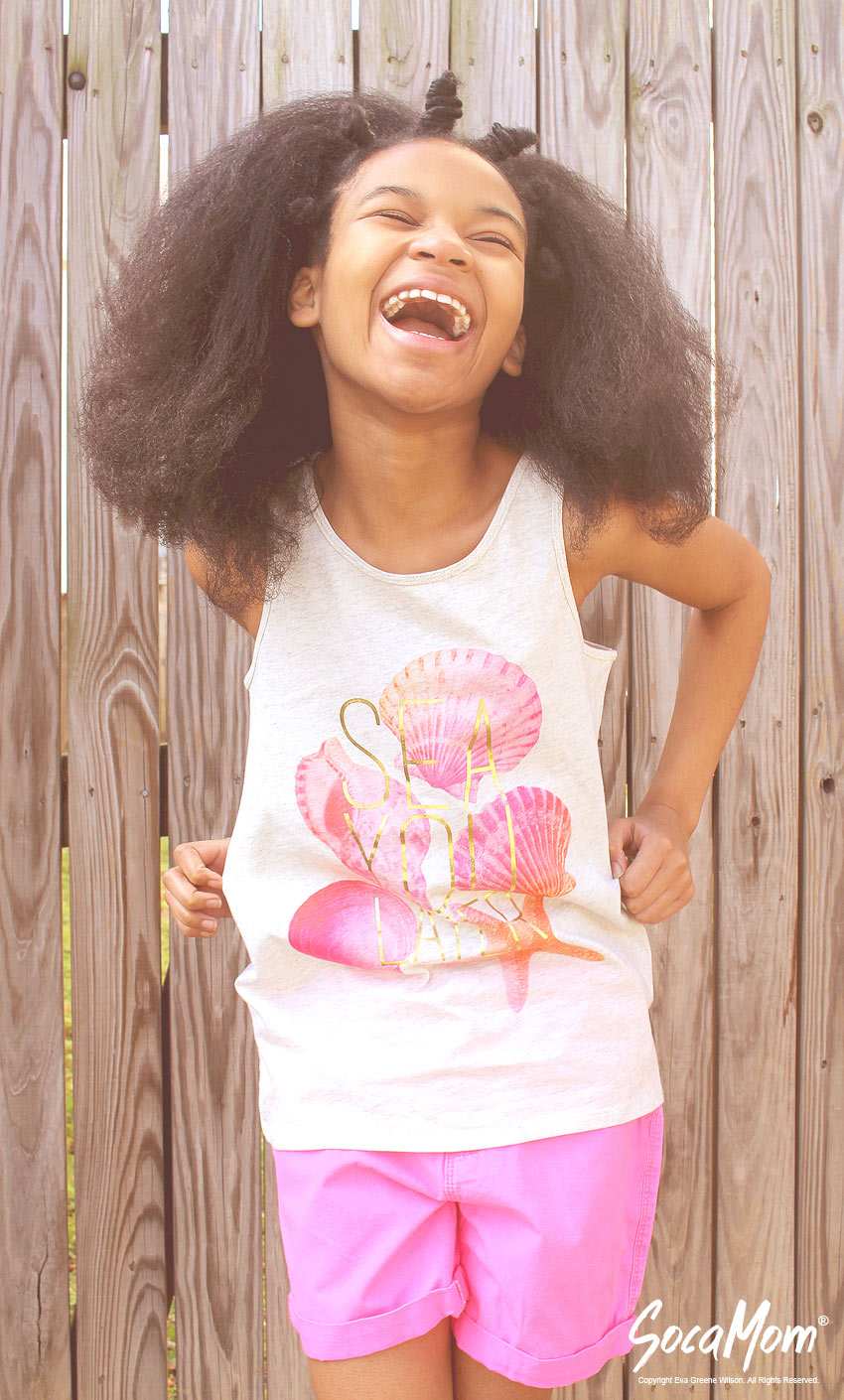 You know it wouldn't be right if I didn't get a great big laugh out of her! One of the things we really like about OshKosh B'Gosh is that you can mix and match the shorts and tops. These pink shorts will go a long way this spring. "Sea You Later!"
For spring style ideas from other moms and OshKosh B'Gosh, check out pins here, Instagram posts here, and tweets here.  Look for the hashtag #FieldsOfFun on social media for some more great outfit ideas. Once you find some great looks, find a store or shop online. Use code OKBG3270 online, and code 036602 in the store to get 25% off your $40+ purchase.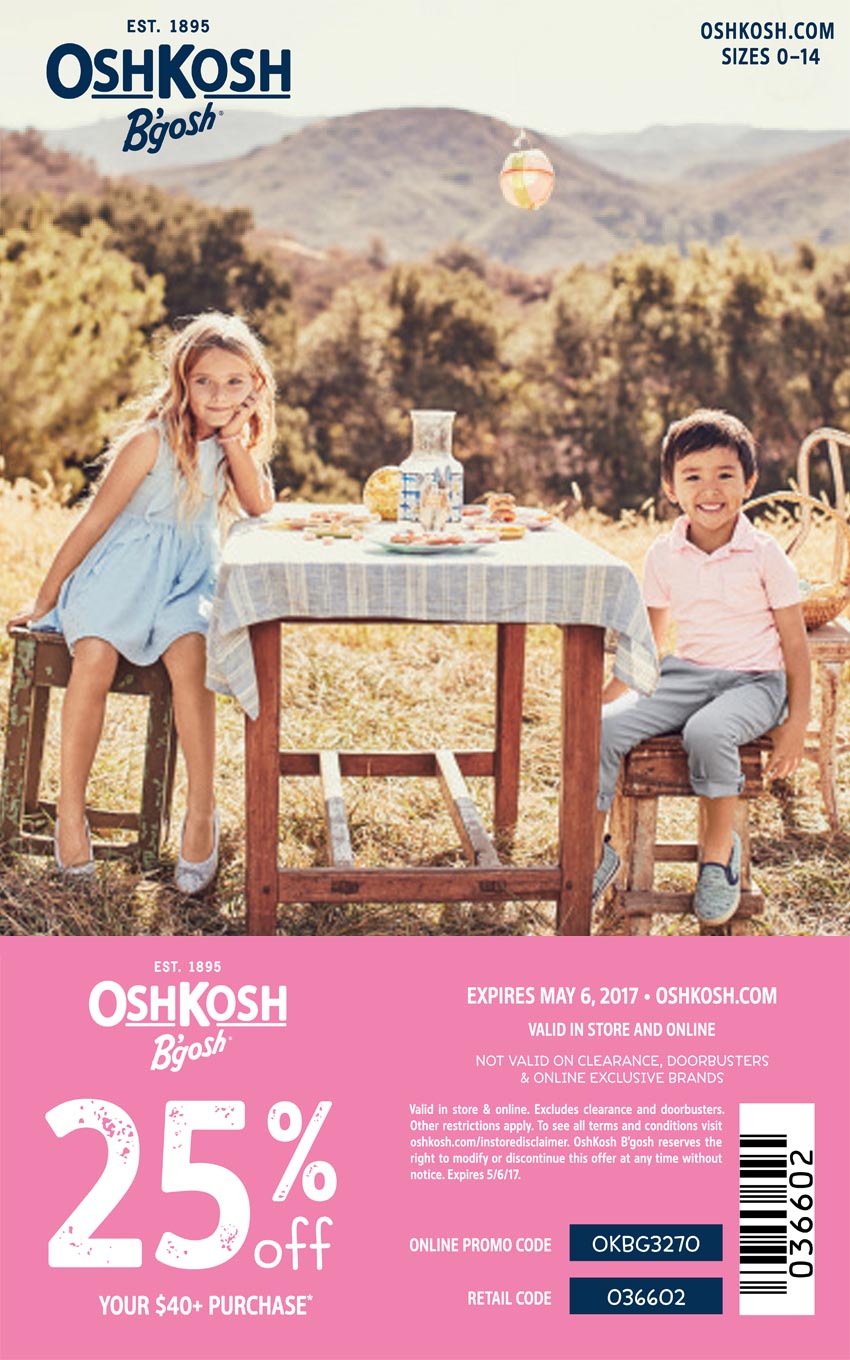 Guess what? You could have a chance to win $100 to shop at OshKosh B'gosh! Join me for a Twitter party on Friday, March 24th at 1:00 pm EST! RSVP here: https:/bgoshspringtwitterchat.eventbrite.com and follow the hashtag #Bgoshspringsweepstakes.
Disclosure Statement: OshKosh B'Gosh partners with bloggers such as me to help promote their spring fashion. As part of the program, I received products or gift cards. OshKosh B'Gosh believes that consumers and bloggers are free to form their own opinions and share them in their own words. OshKosh B'Gosh provided me with information on promotions and messaging concepts, but did not tell me what to purchase or what to write in my blog or what to say about the products I used. 
What do you do to get your closet or your kid's closet ready for the spring? Let me know in the comments.