Ever since we joined the Disney Vacation Club about six years ago, my husband has had his eye on the Aulani Resort in Kapolei, Hawaii. I, of course, am a Hilton Head Island Resort fan, and would go every year if I could, but he was determined to get to the Aloha state. All he needed was the right occasion. Here are 18 questions and answers about how to make the most of your trip to Disney's Aulani Resort and Spa.
This May, our oldest son and I would both be graduating – him from high school, and me from law school. It was perfect.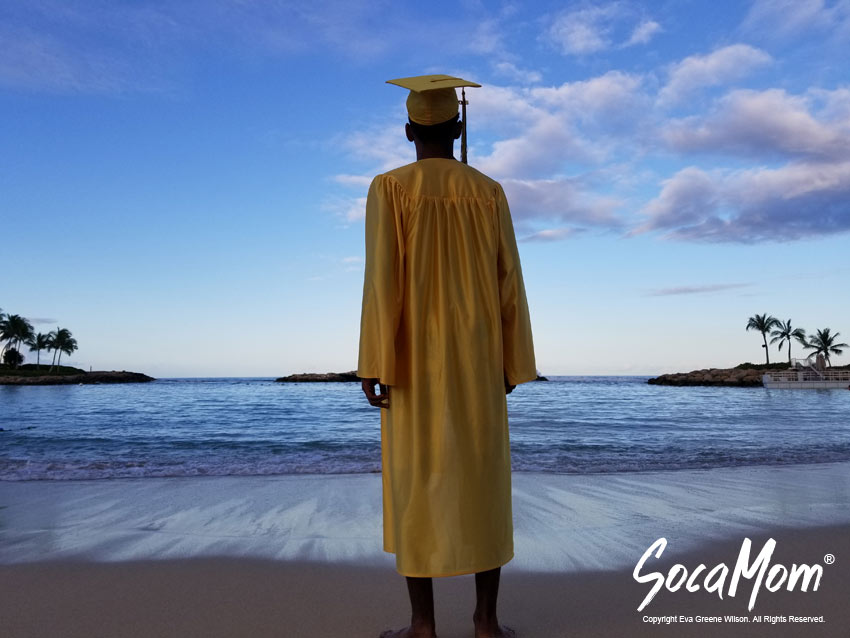 My Ultimate Disney World Packing List still remains very popular, so I figured you all would enjoy a packing list and guide to Aulani too! This is not a sponsored post (Learn more about sponsored posts here: FAQ's About Sponsored Posts: What They Are and Why Bloggers Write Them). I was not compensated in any way for writing this. Some links may be affiliate links.
Related: Destination Graduation: 5 Fabulous Places to Celebrate Homeschool Graduation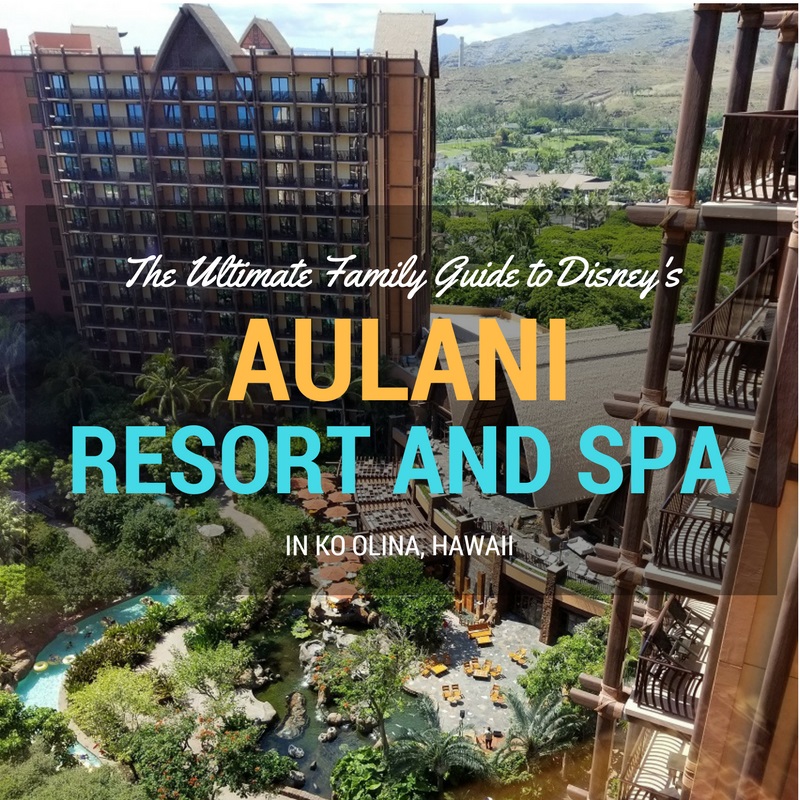 When should I plan to go to Aulani?
We went at the end of May and the weather was amazing. It only rained briefly during our 6 days at the resort. The weather is pretty much the same year round. There are seasons, but if you are an east coast person like me, there's not much difference between their 78º F winter and their 85º F summer… it all sounds good to us, right? Hurricanes could be an issue between June and November, but it is also cheaper for traveling than the winter months – it is the same with just about all tropical destinations. April and May are pretty good months to travel and find good deals. Just a heads up, if you plan to incorporate a trip to Pearl Harbor, be prepared for crowds and difficulty getting tickets for certain attractions around Memorial Day. Rooms fill up quickly, so if you are using Disney Vacation Club points, book as early as possible. If you are booking as a hotel guest, click here to check to see how much you can save (maybe up to $20 off hotels with promo code USAHOTEL) with promotions and promo codes.
How long should I stay at Aulani?
We stayed 5 nights, 6 days. That was more than enough time to experience the resort and many of the activities. All the best activities are on the weekends, so although it is more expensive for weekends, I would build one into the trip. Honestly, 3 nights and 4 days is probably sufficient to enjoy the lazy river, water slides, beach, food, pools, and activities. On your check out day you do get the full day to enjoy the resort. There is a special place to change and freshen up if you choose to stay at the resort until your return flight. There are a lot of activities to do outside of the resort, but there is no need to use your Aulani days to do them. Aulani is not cheap, so paying for a whole day and not being there to enjoy it isn't going to make you (or your wallet) feel good. We stayed at two other hotels on our trip to Hawaii, I review those in two other posts.
What room do I choose at Aulani?
Choose a room based on how many people it will sleep. We had eight people in a two bedroom villa. It slept nine. We had a king bed in the master bedroom, two queen beds in second bedroom, a queen sleeper sofa and a sleeper chair in living room. There were two full bathrooms, and one half bathroom. If you are staying more than 3 days, with more than 3 people, I would highly recommend getting a one, two, or three bedroom villa with a washing machine.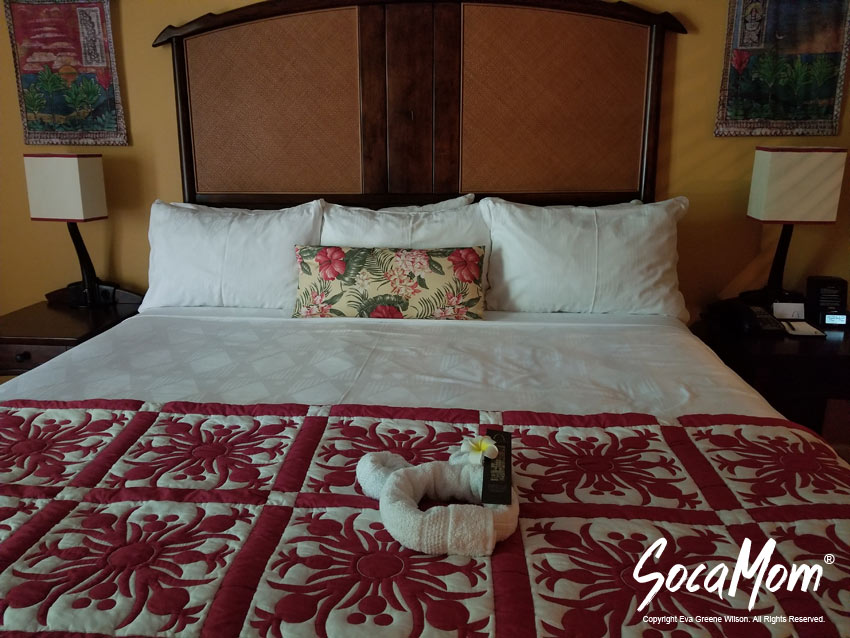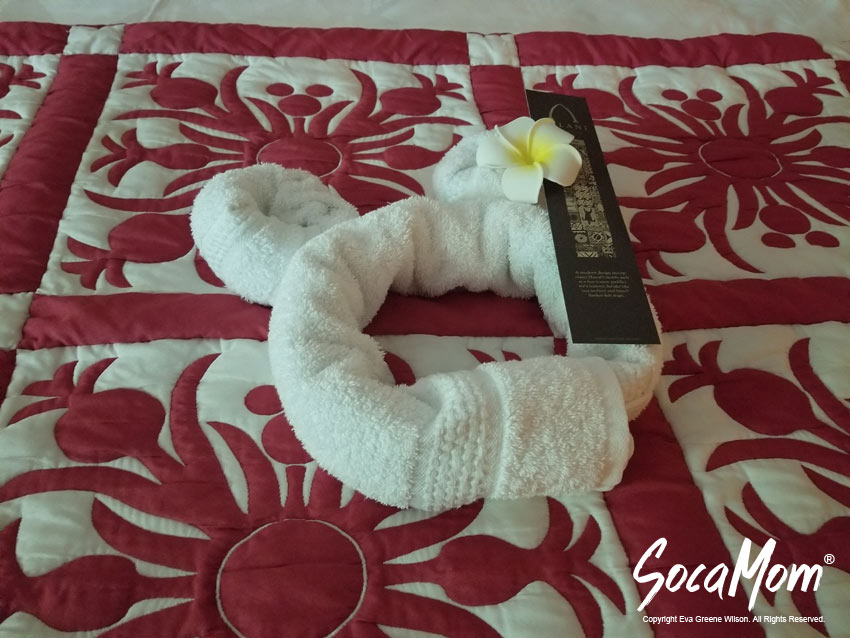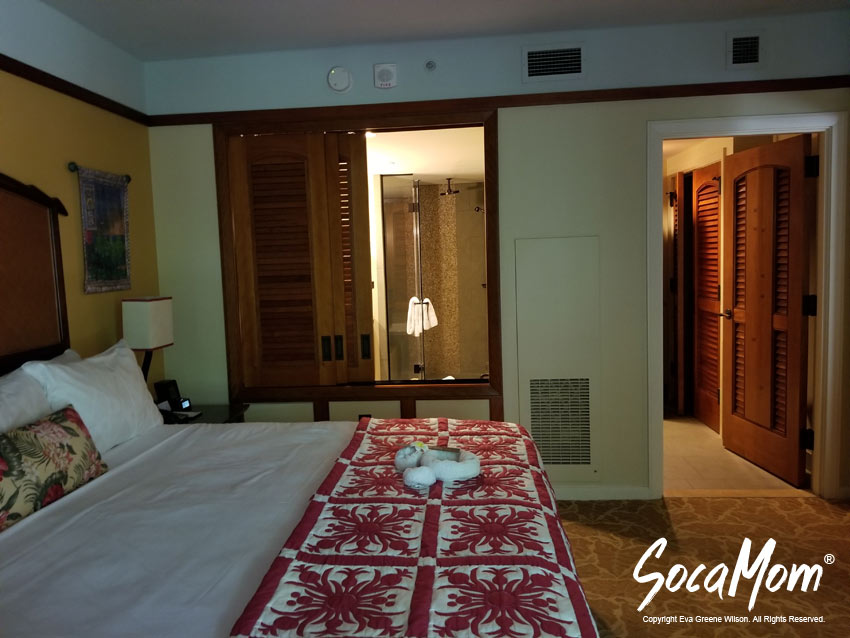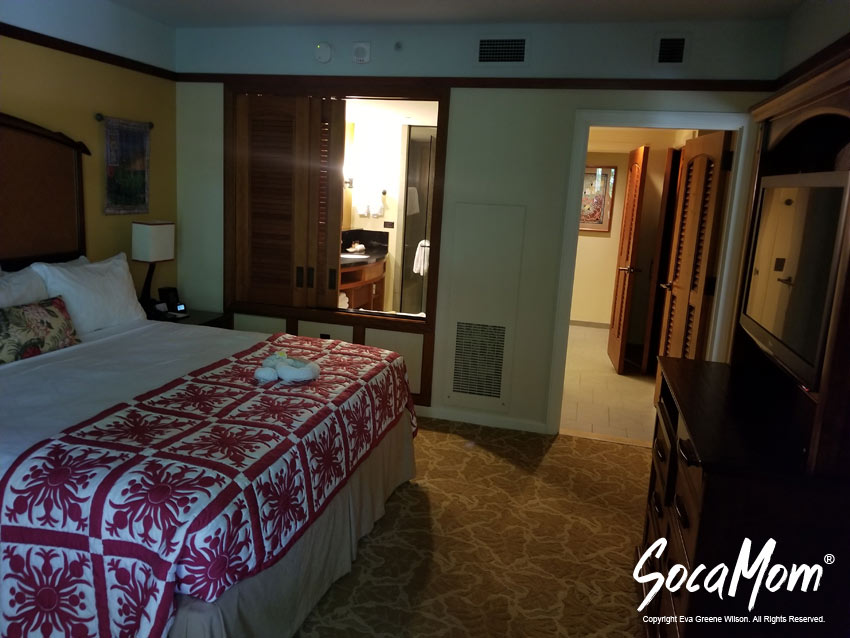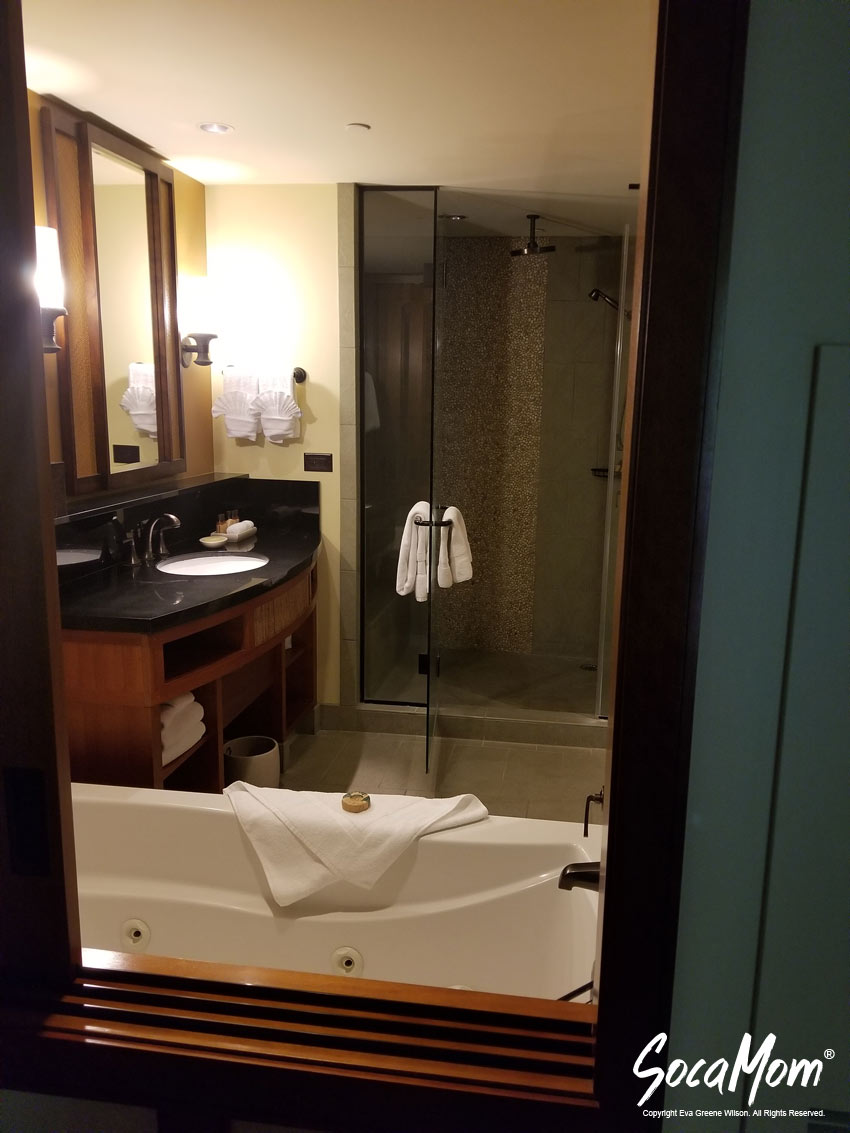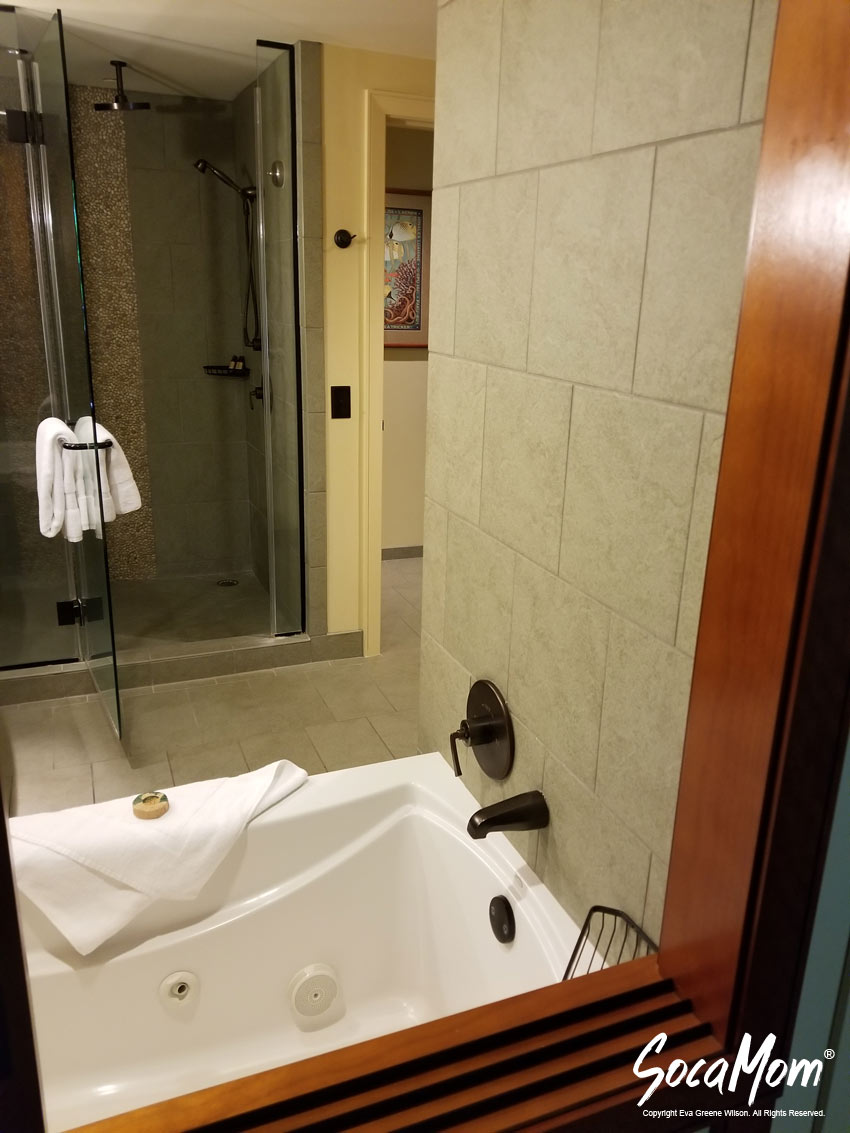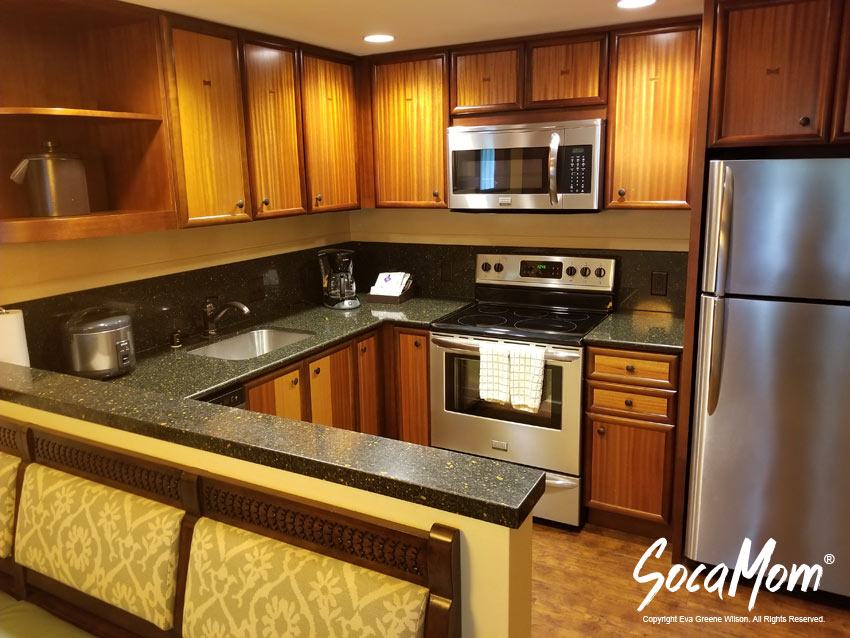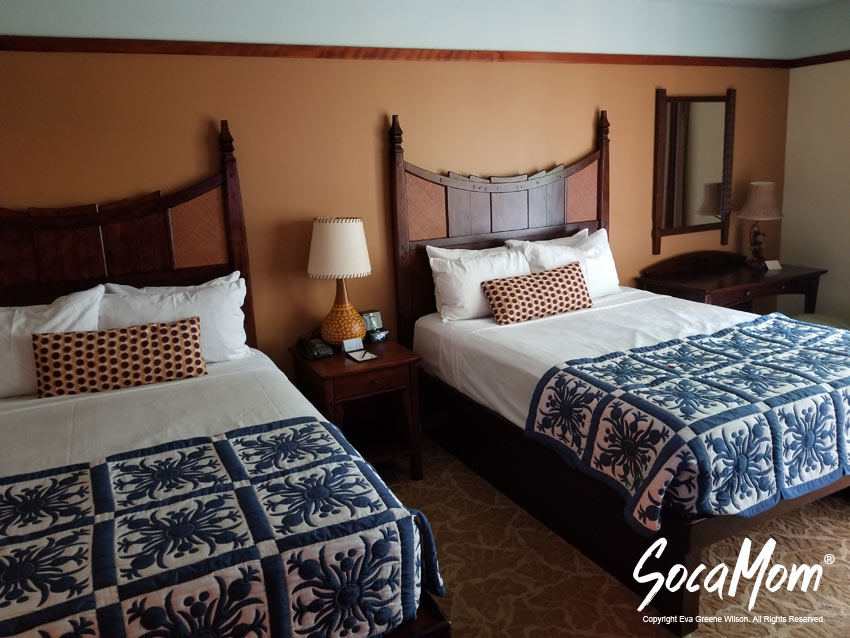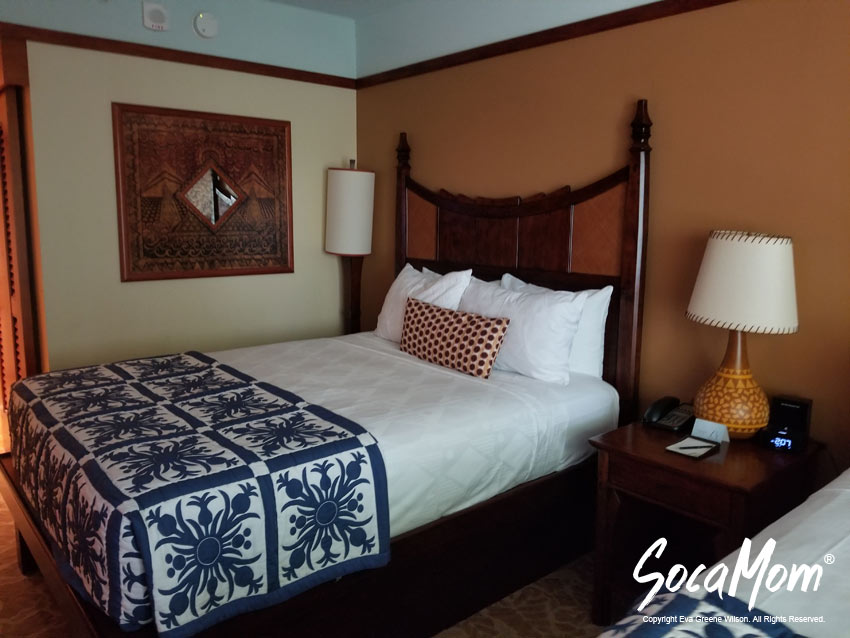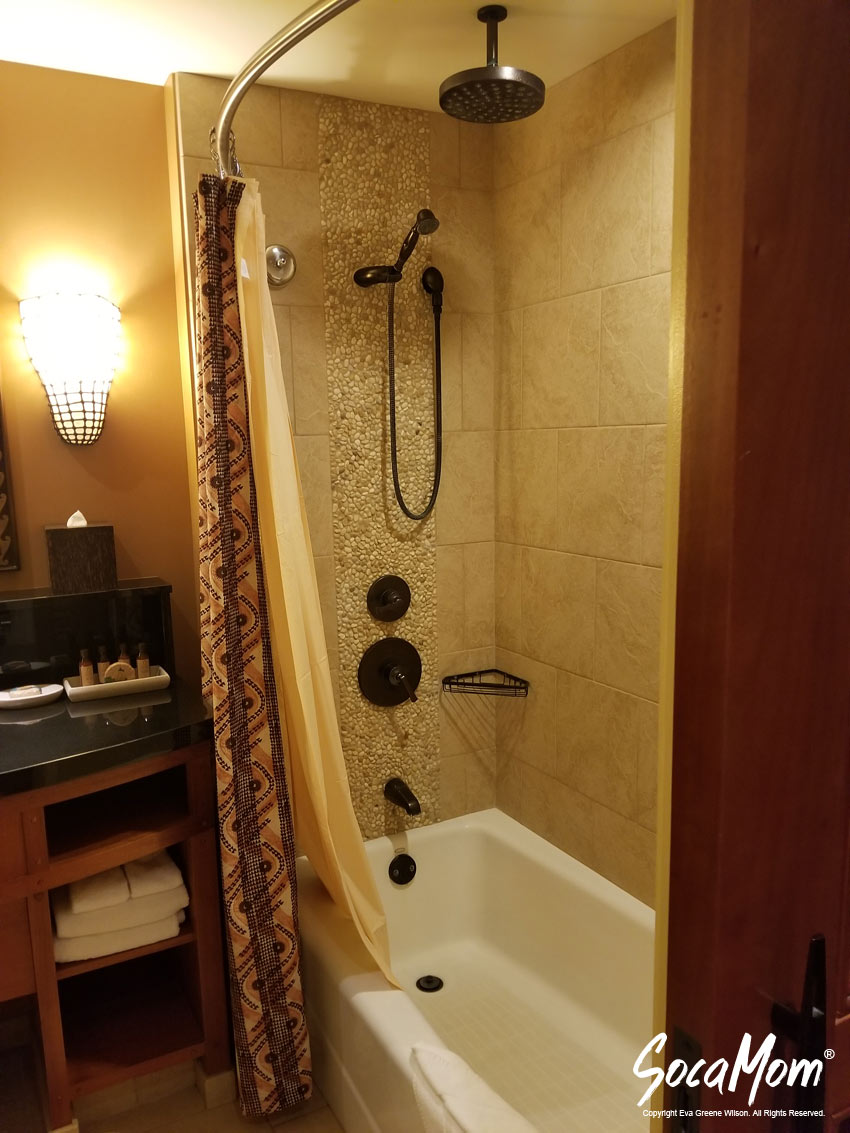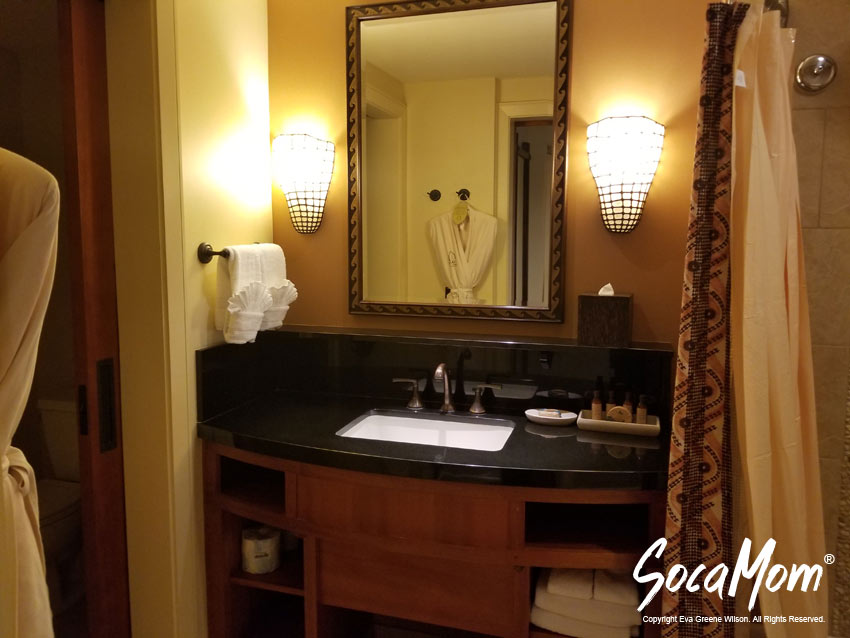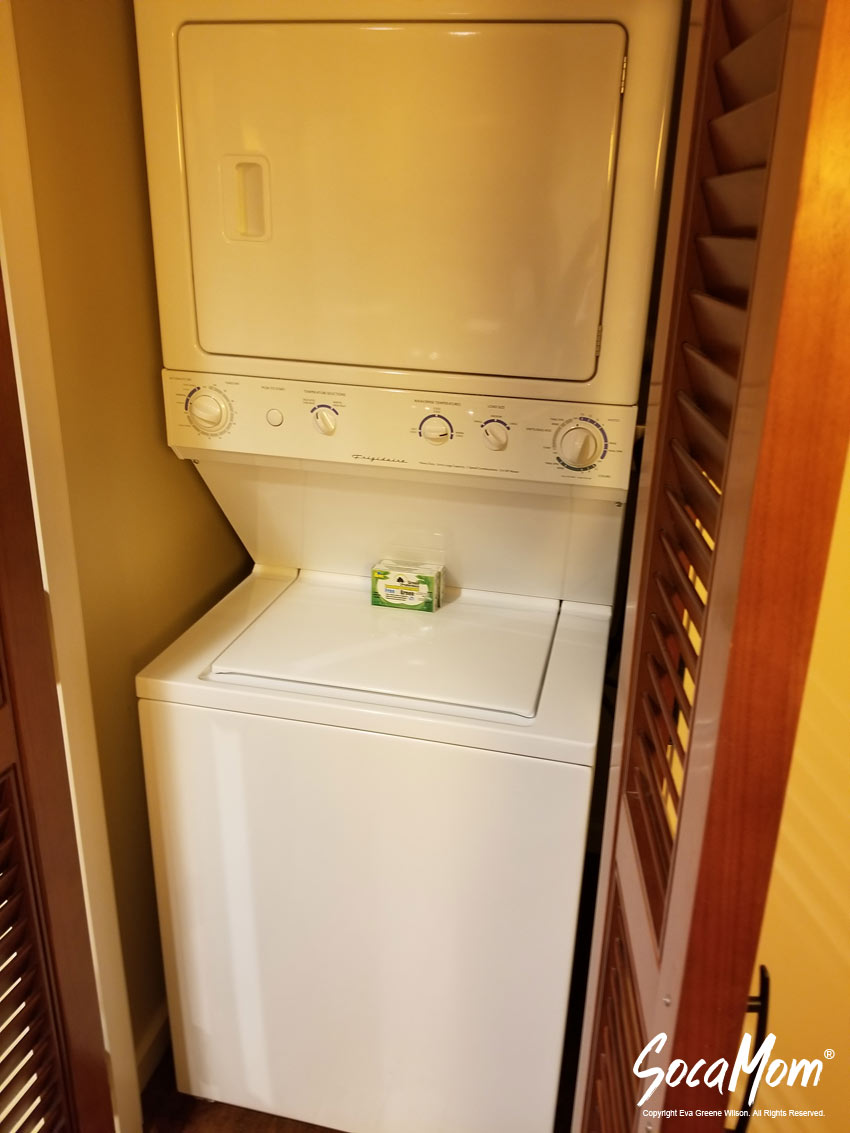 What do I pack to go to Aulani?
Most of the time, you will be in a bathing suit, so pack two of those, shorts, tees, and flip flops. If you don't plan to eat dinner at a fancy restaurant, that is all you need for the resort.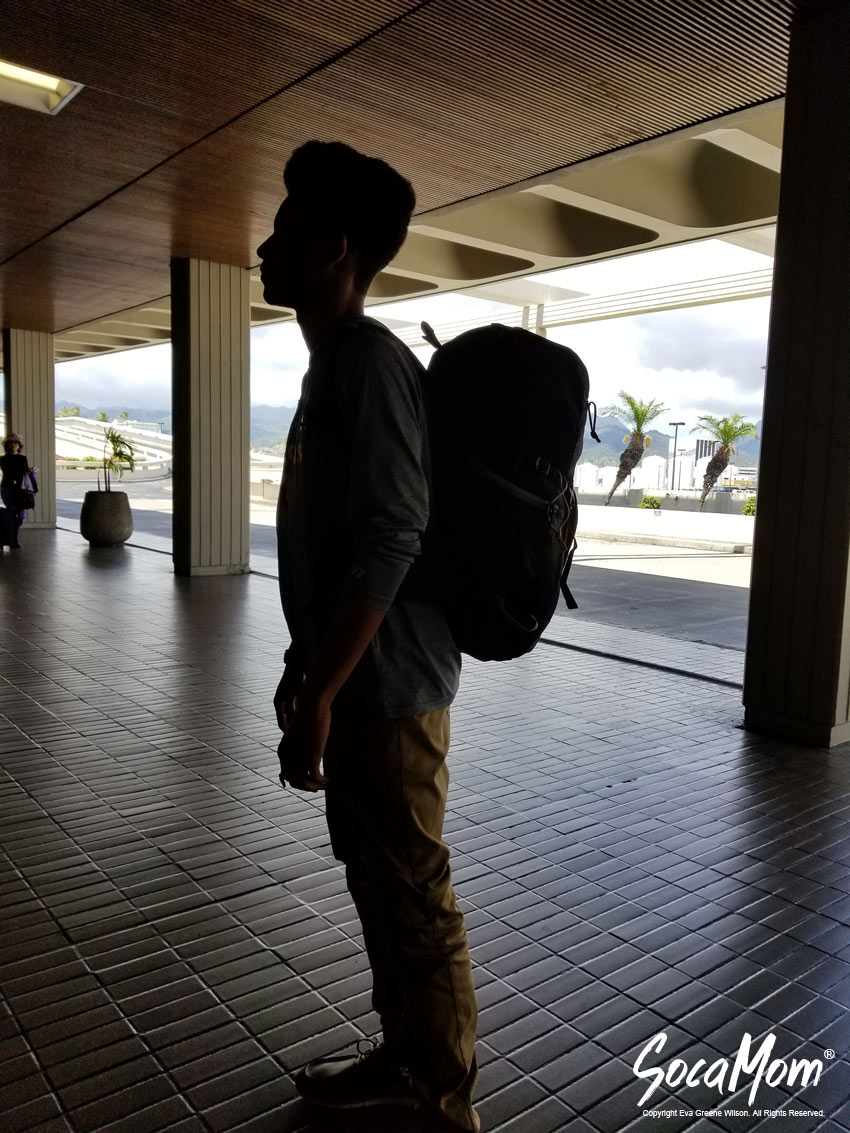 If you are doing other activities like snorkeling in rocky areas outside of the resort (there are a lot of those), you may want aqua shoes. If you are hiking to waterfalls, add hiking sandals or quick dry sneakers. If you will be going for a beach horseback ride, make sure you have long pants and closed toed shoes. Even if it is for 6 days, you should be able to fit everything in medium sized backpack. Keep reading for the full packing list at the end of this post.
Related: The Ultimate Disney World Packing List
What is the flight to Honolulu like?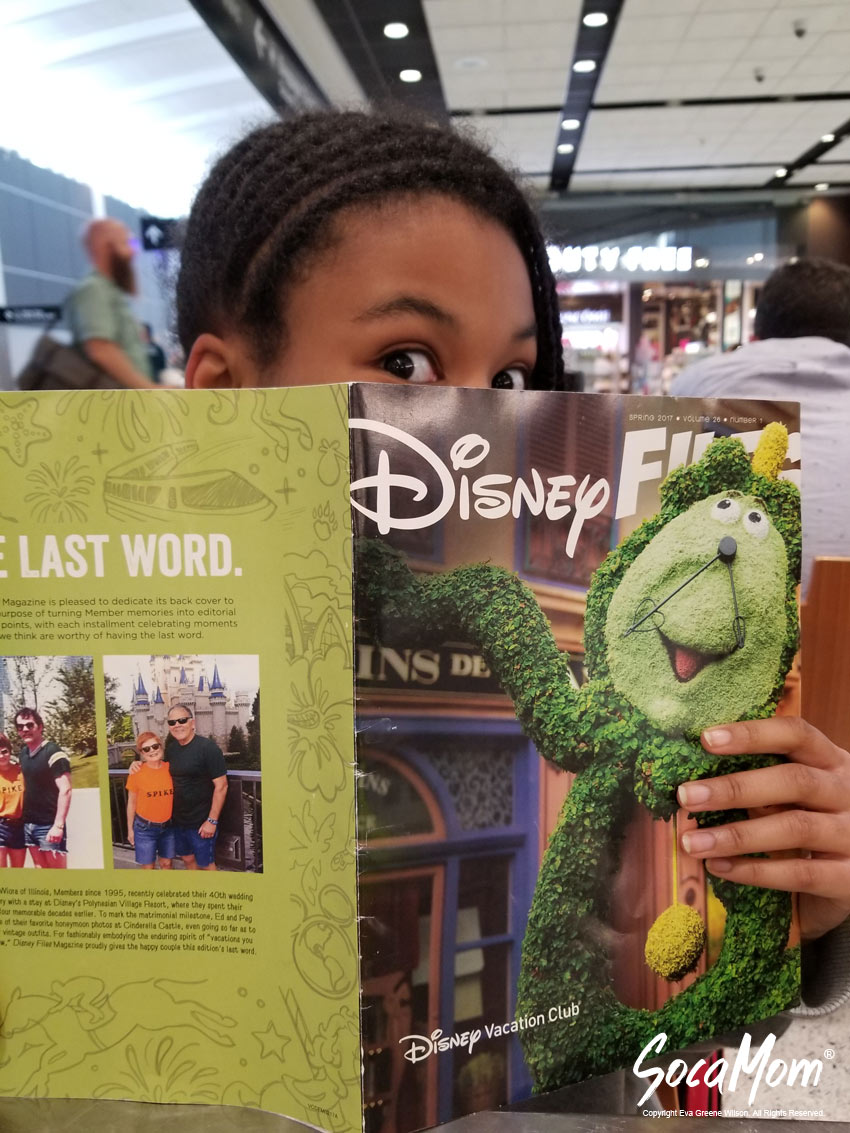 You will be flying into Honolulu Airport (HNL), and your flight will be long. The plane will be packed, and unless you use points (like we did) the flights will be expensive.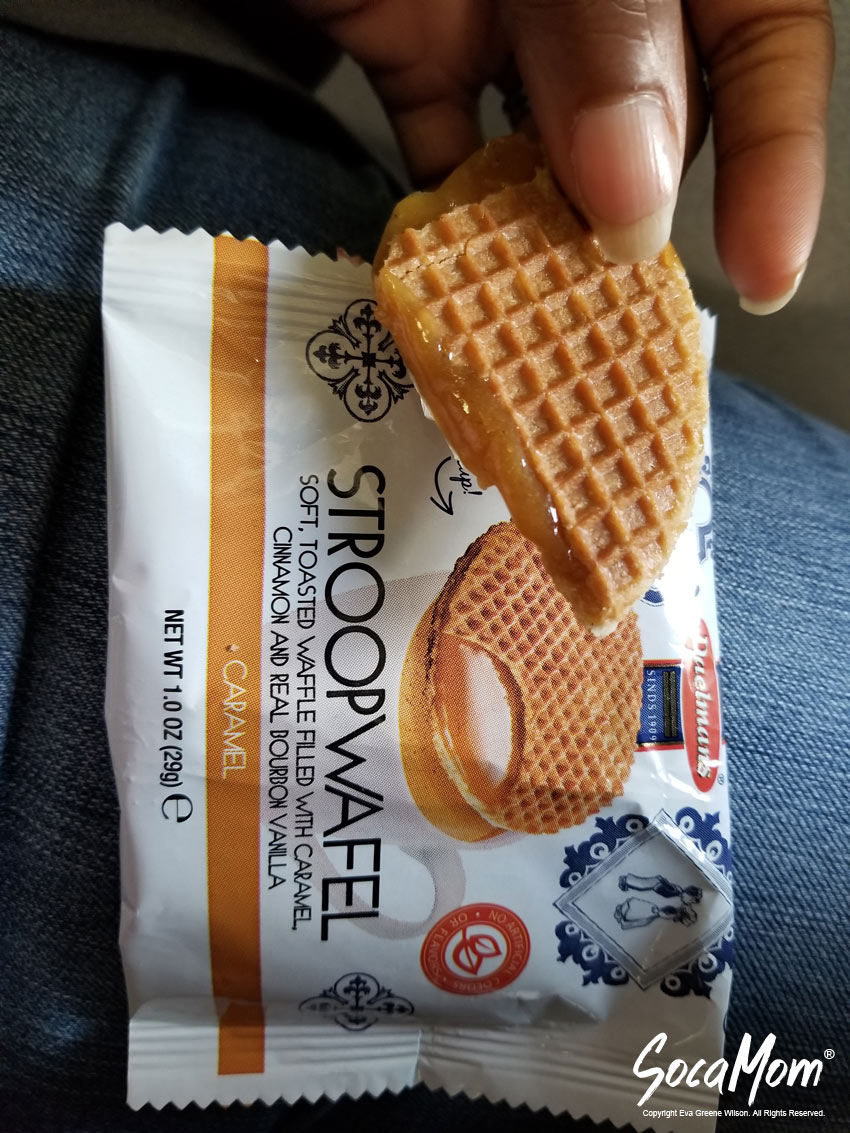 I don't care what this package says. THIS is not a waffle. We flew all day – only snacks and these "waffles" were available. (Yes I know they didn't mean for me to think this was breakfast, but if someone said "waffle?" to you at 6 am, you'd have cussed a little inside your mind when they handed you this.)
On most flights these days, meals are available for purchase, so if you have kids, make sure you grab something in the airport, or even better, pack snacks and sandwiches.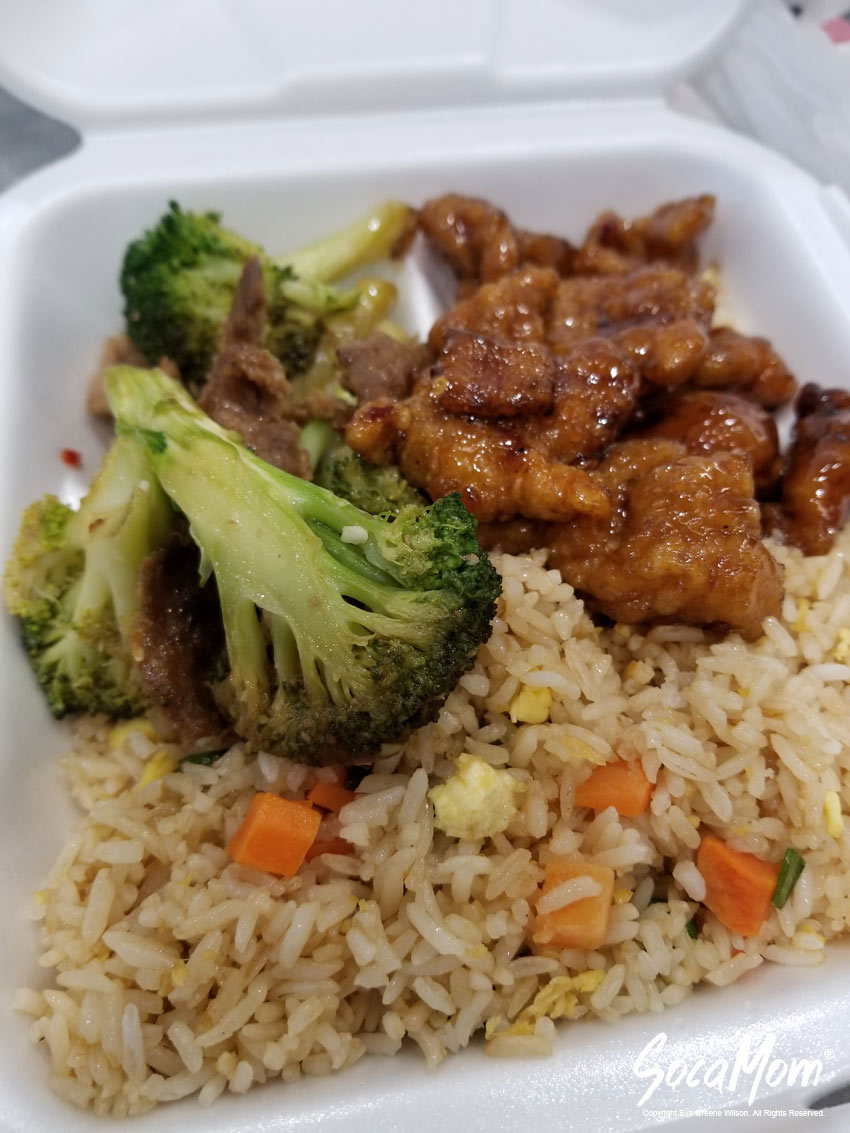 We hit up Panda Express in the airport.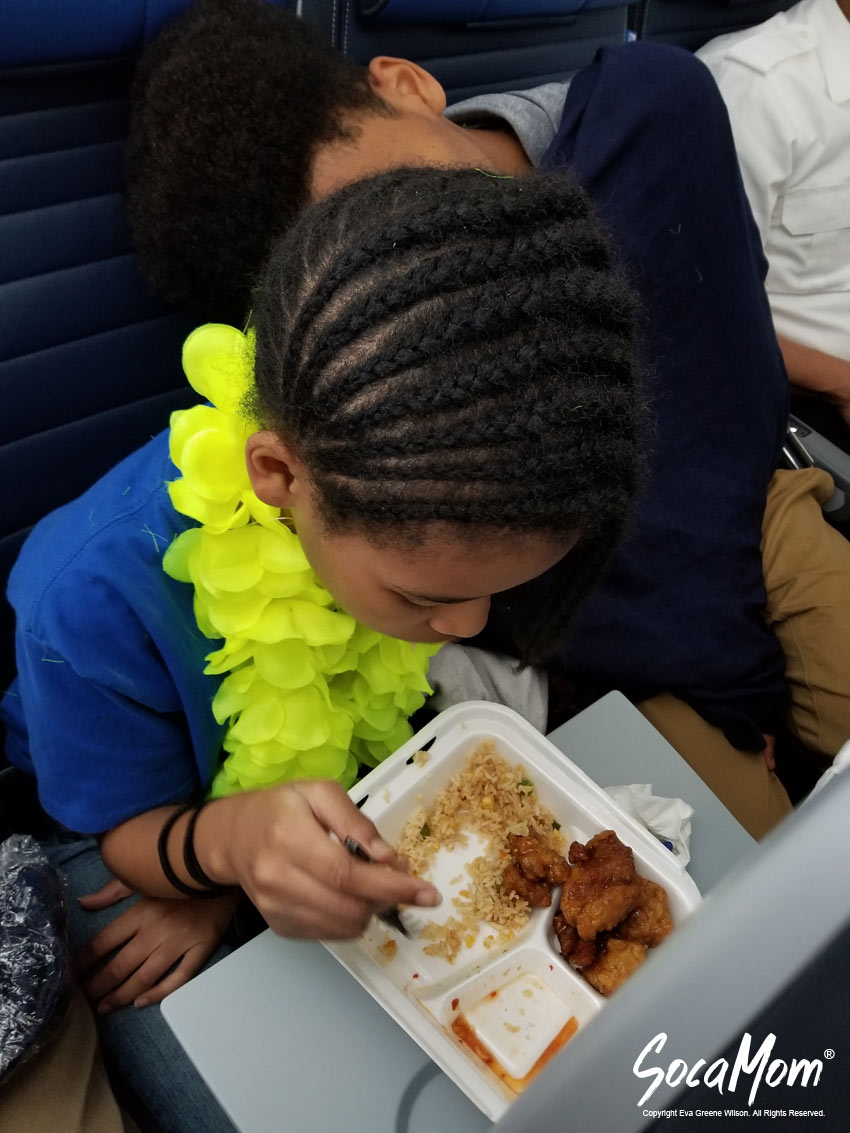 I haven't been on a flight yet that didn't offer water or juice, so you don't have to worry about that unless you want to get something after you go through security. For us, there was a 6 hour time difference to get over. Try to stay awake during the day, and sleep at a reasonable hour at night so that you don't miss out on any of the fun activities available at the resort while you try to get over your jet lag.
Related: Why Are Caribbean Children the Most Well Behaved Kids in the Air?
If you don't want the kids to fall asleep on the flight, download movies from Netflix or Amazon (Moana is a perfect choice) to your mobile device, tablet, or laptop before take off. Maybe install some games. My kids like Roblox and Scratch. Wifi isn't guaranteed while you are in the air. We wanted to download some Disney movies from Netflix for offline viewing, but only certain titles are available for download, we couldn't find any Disney ones. Don't forget to download and print these Moana activity and coloring pages before the flight.
Related: Faith in Flight: Staying Grounded while in the Air
Also: Grab Our Best Flight Deal! Get up to $20 off with promo code OT20.
Do I need a rental car at Aulani?
If you have kids, yes.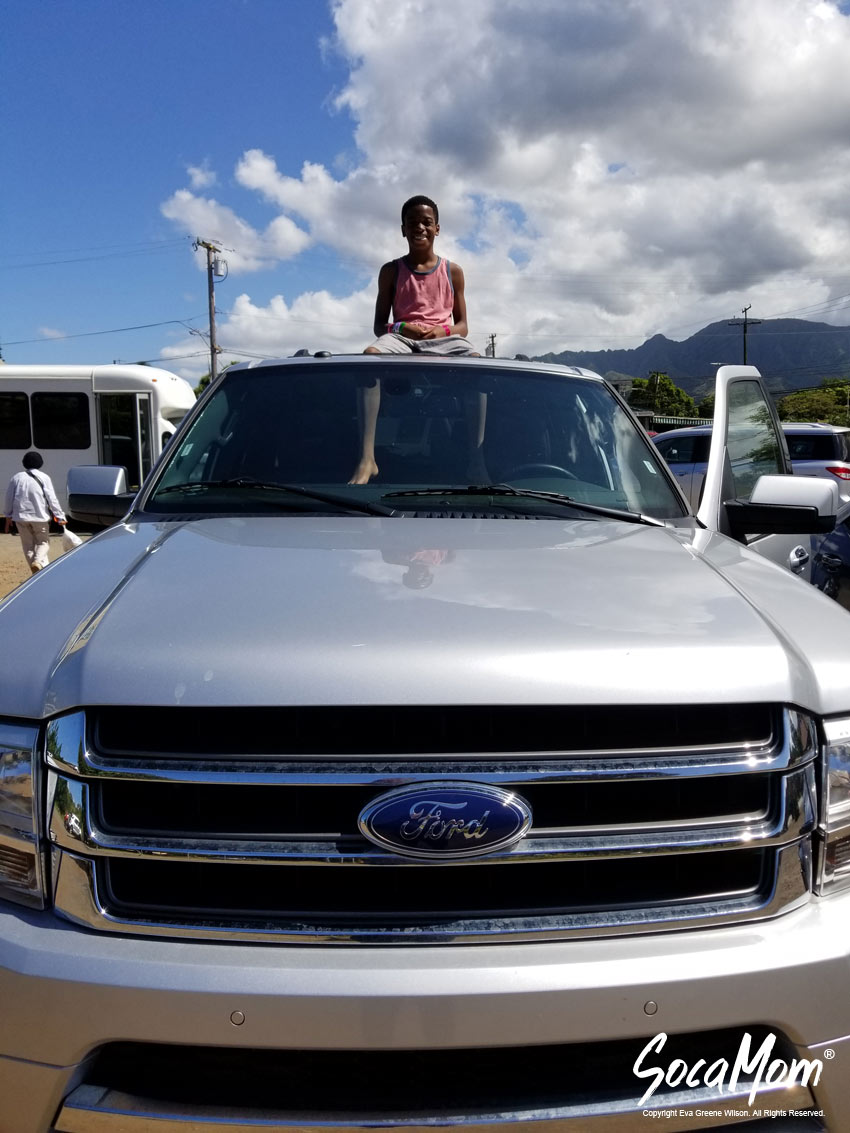 There are rental cars available on site at Aulani, but I recommend getting one at the airport so that you will not have to spend money to get a shuttle from the resort to the airport. Airport shuttles and taxis are VERY expensive. The shuttle to Aulani for our family of five was going to be $125 one way. It is about a twenty minute ride from the airport to Aulani. Since we had a villa with a full kitchen, we intended to cook the majority of our meals, so we needed to get to a real grocery store. There is a small grocery store within walking distance, but with a grand total of eight of us, no one had any intention of paying resort area prices and hauling a week's worth of groceries with no car.
If you are planning to take in some of the sights as well, a car is definitely necessary. Maybe just not for ALL the days of your vacation. Some days you'll never leave the resort.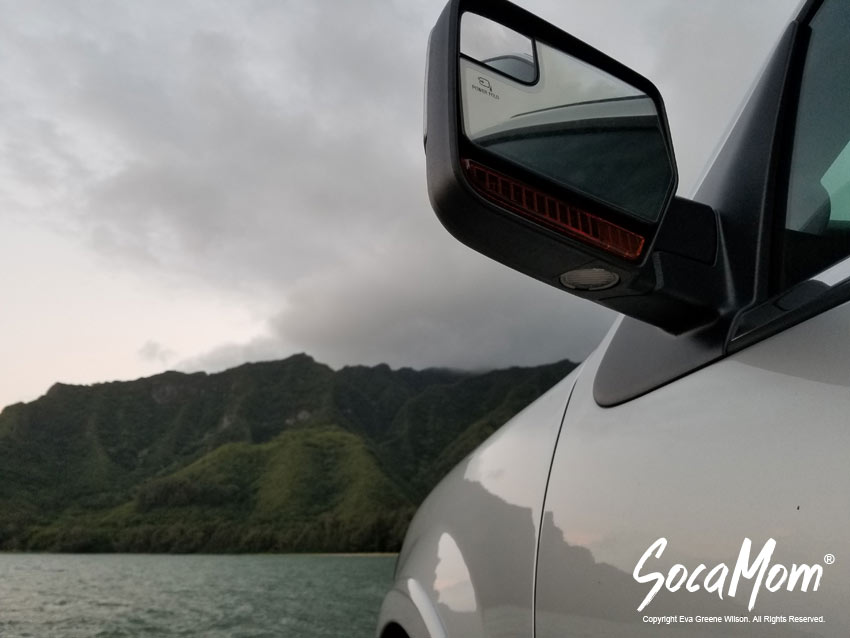 With the amount of money we would have to pay to get to and from the airport alone, renting a car was worth it. We only had to transport all eight of us at one time once during the week we were there, and we just upgraded to an SUV for that day. The amount of money that you can save by eating outside of the resort area on some nights makes having a rental car worth it.
Related: Ride in Style Get up to $8 off car rentals with promo code CAR
Parking is $35 a day for guests, but is free for Disney Vacation Club members.
We used enterprise and got a shuttle from the airport, to Enterprise on the day we arrived, drove to Aulani and parked in the free parking, drove to Enterprise to drop off the car, and got a shuttle from the rental office to the airport on the day we left.
What do I do first when I arrive at Aulani?
After you check in, pick up the daily newsletter to see what is going on at the resort.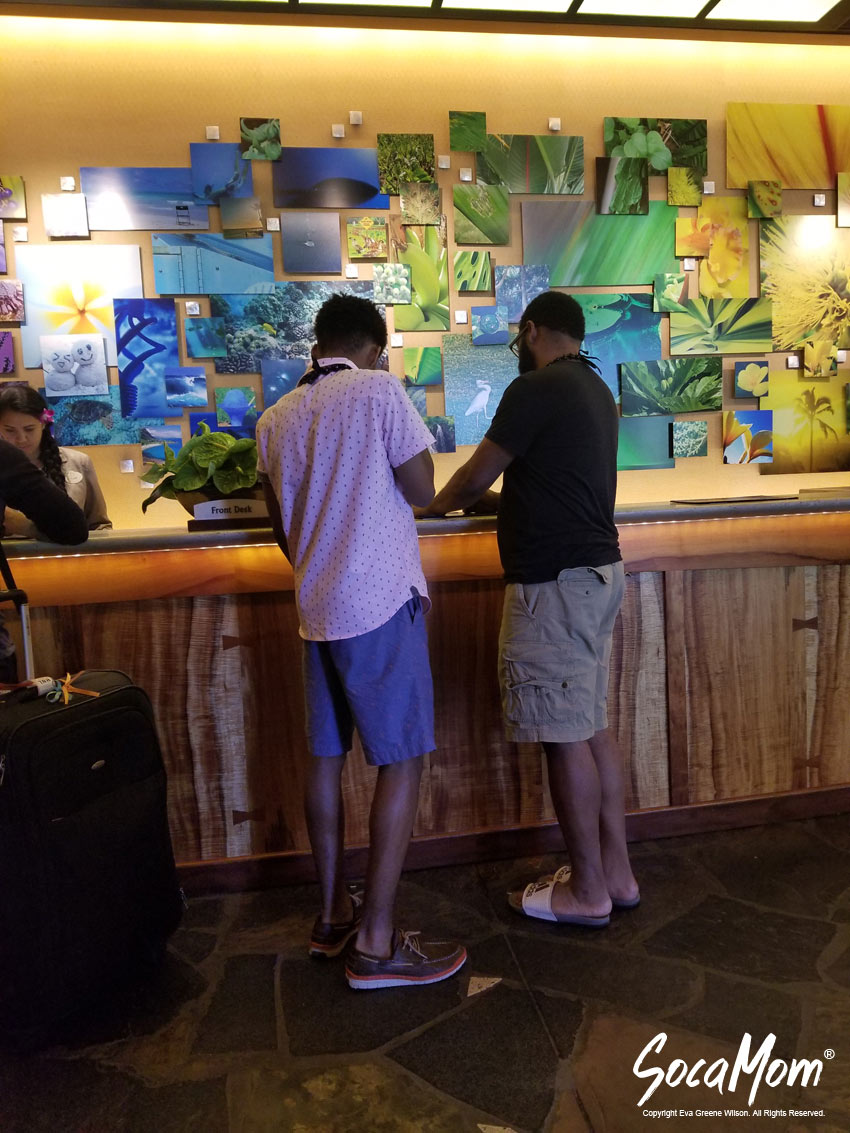 If you have kids, go straight to Auntie's Beach House to get their bracelets. They are about $13 and allow the kids to participate in activities. You will need ID, and you and the children will have your photo taken. You complete a form that has information for the children and those who are allowed to pick them up. The people who you list to pick them up must be over 18. There is a different bracelet for the teen activities, that your teen can pick up at the activity. The bracelet has a GPS tracker in it that helps the staff find your child in the beach house when it is time to pick them up. When you return the bracelets, the $13 is refunded to you.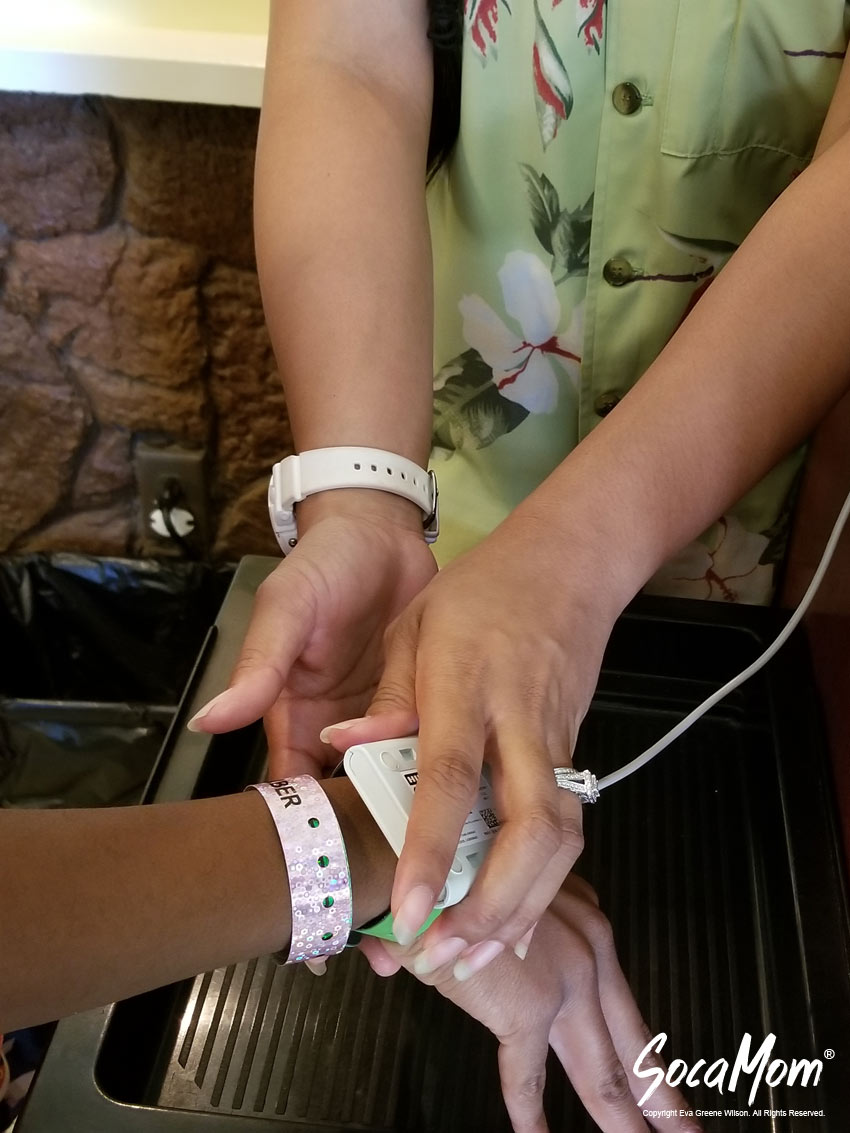 Once you have the ID bracelet, go to the pool area to pick up your pool towels and bracelets that allow you to use the water slides, lazy river, and pools.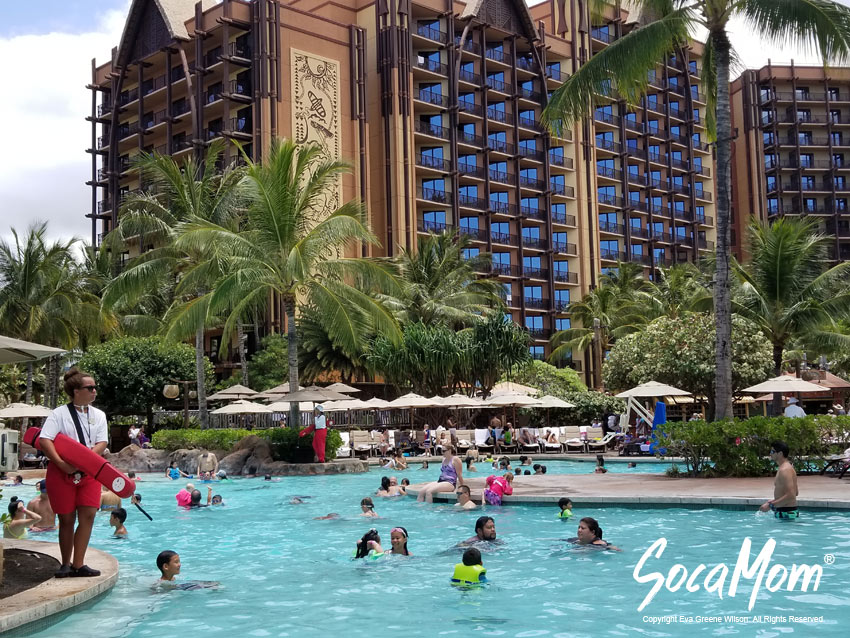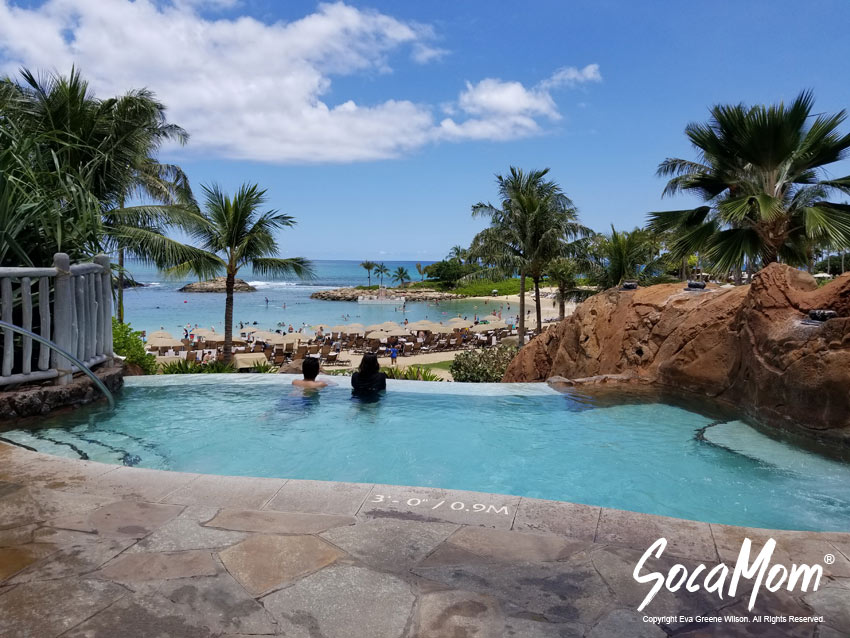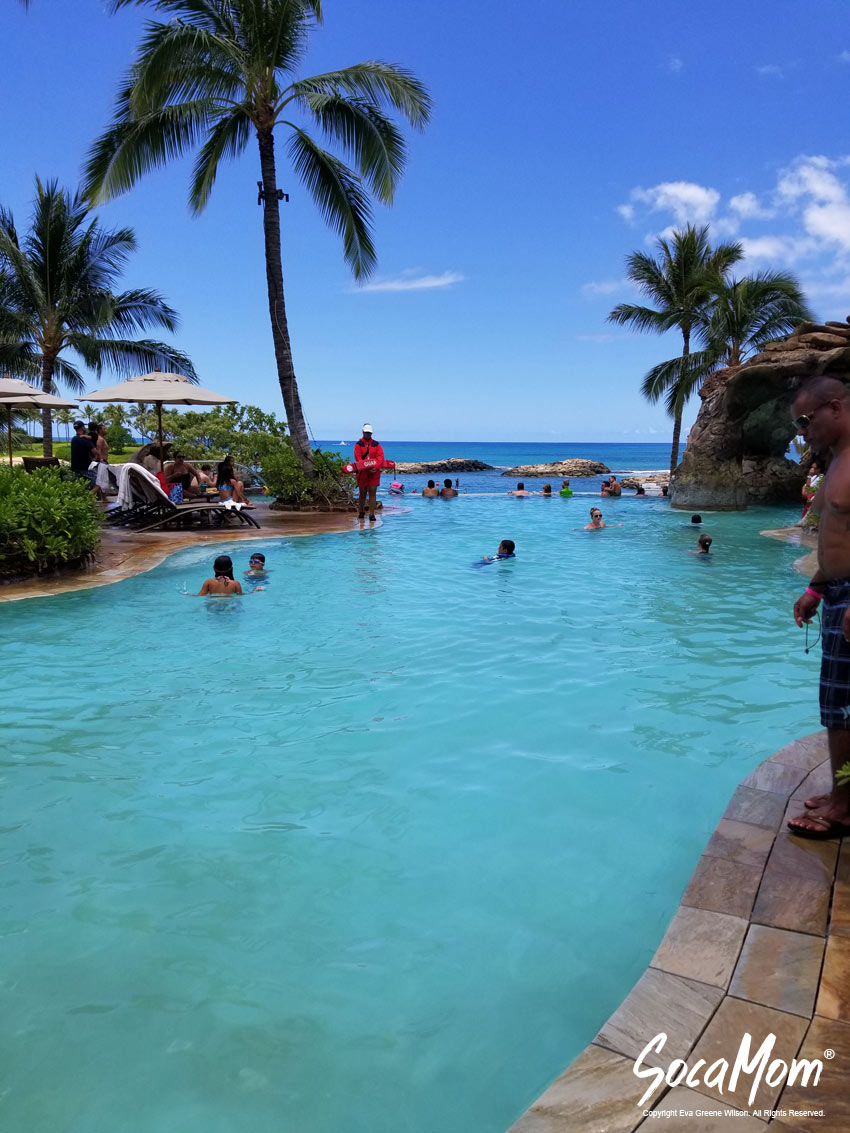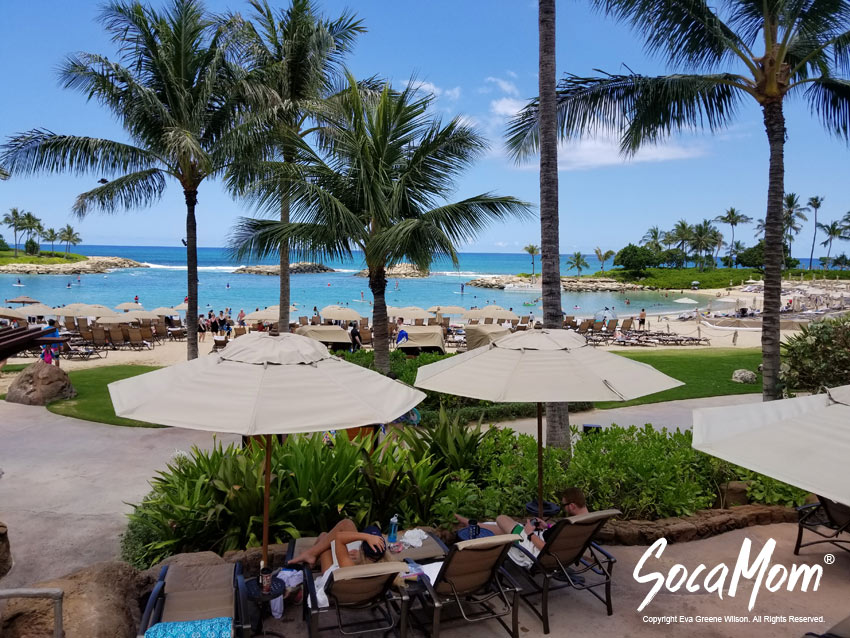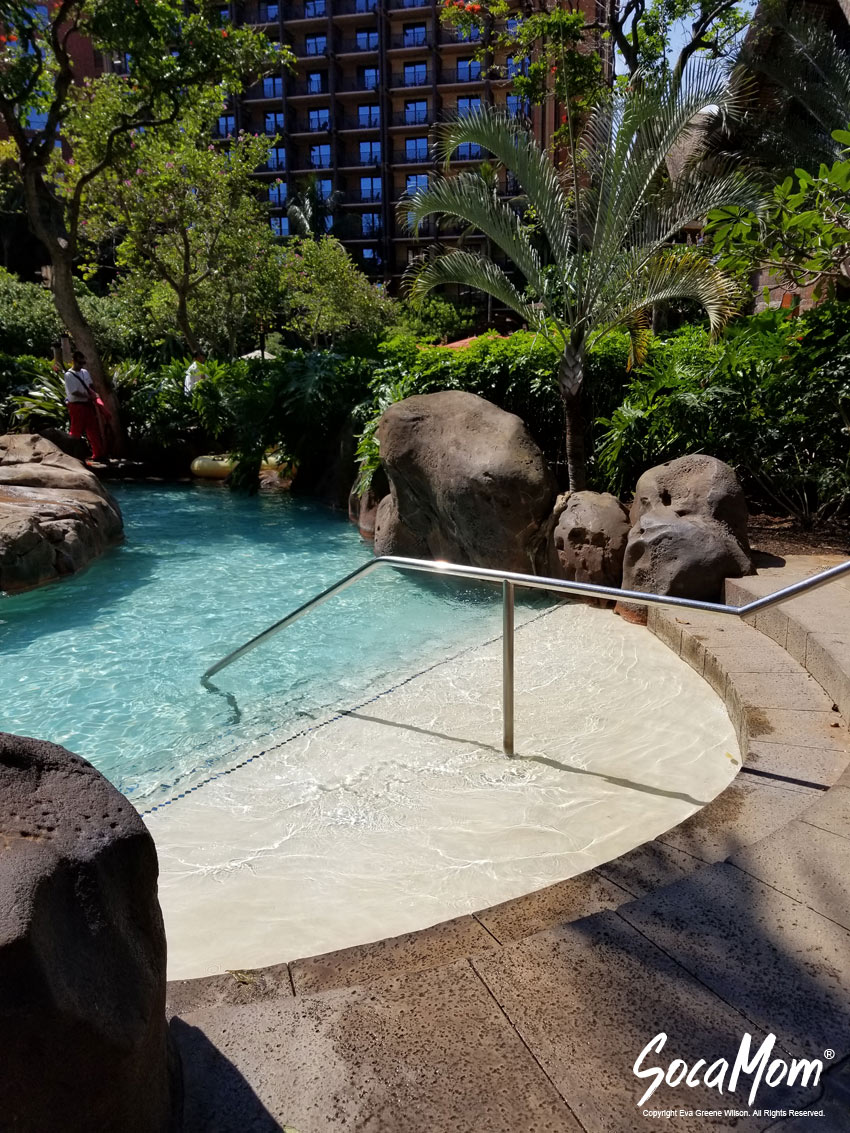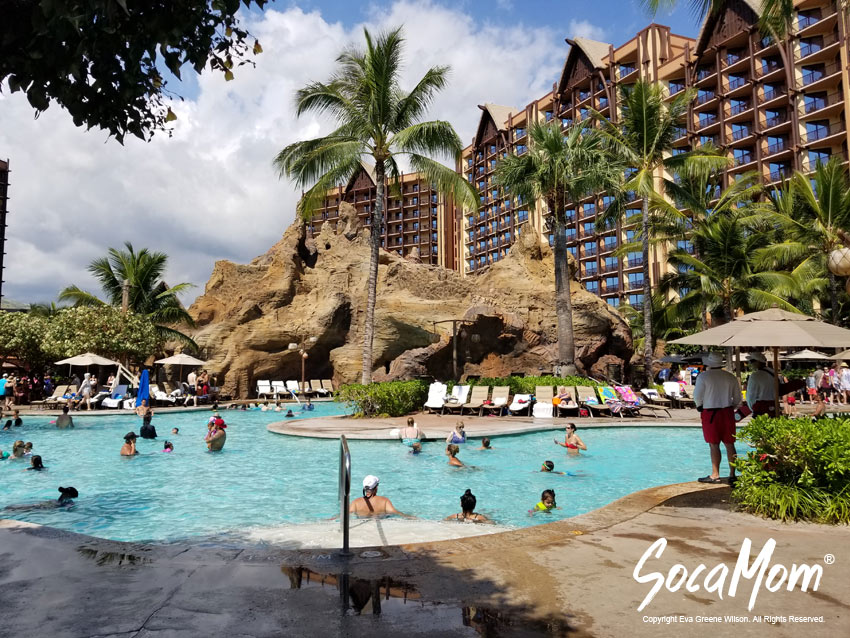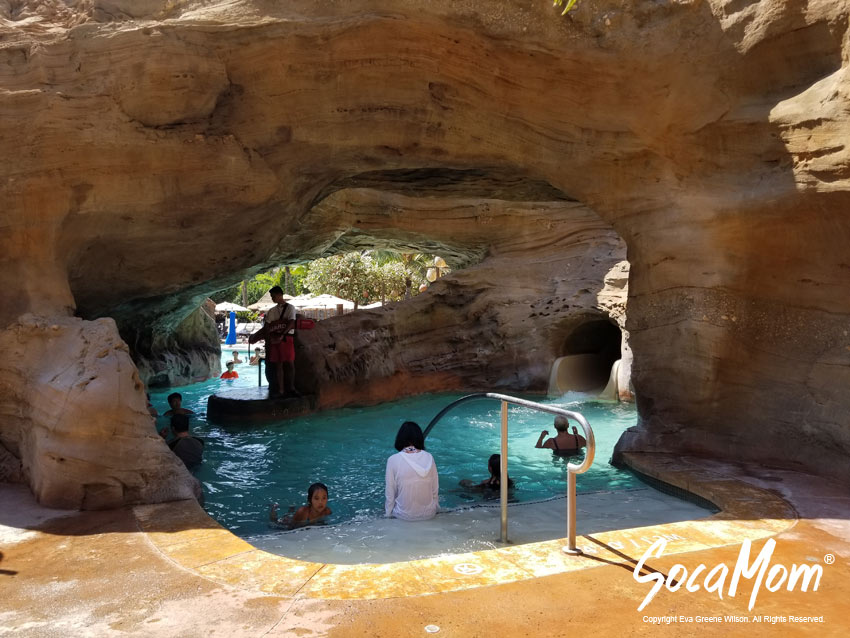 There is a new color each day, and the kids enjoy collecting them to show off how many days they have been guests at Aulani.
If I don't want to swim, what else can I do at or near Aulani?
There IS a lot to do if you want to swim or be near water…
If you have already done the adult pool, the infinity pool, the family pool, the lazy river, the lagoon (beach), the tube water slide, and the regular water slide, and both hot tubs (one is a two story infinity hot tub – Disney is not playing with ya'll) there are still more things to do.
There is a gym, and each morning, there are several paid and free exercise programs. You can rent a movie and relax in the room. You can sit on your balcony and enjoy the view.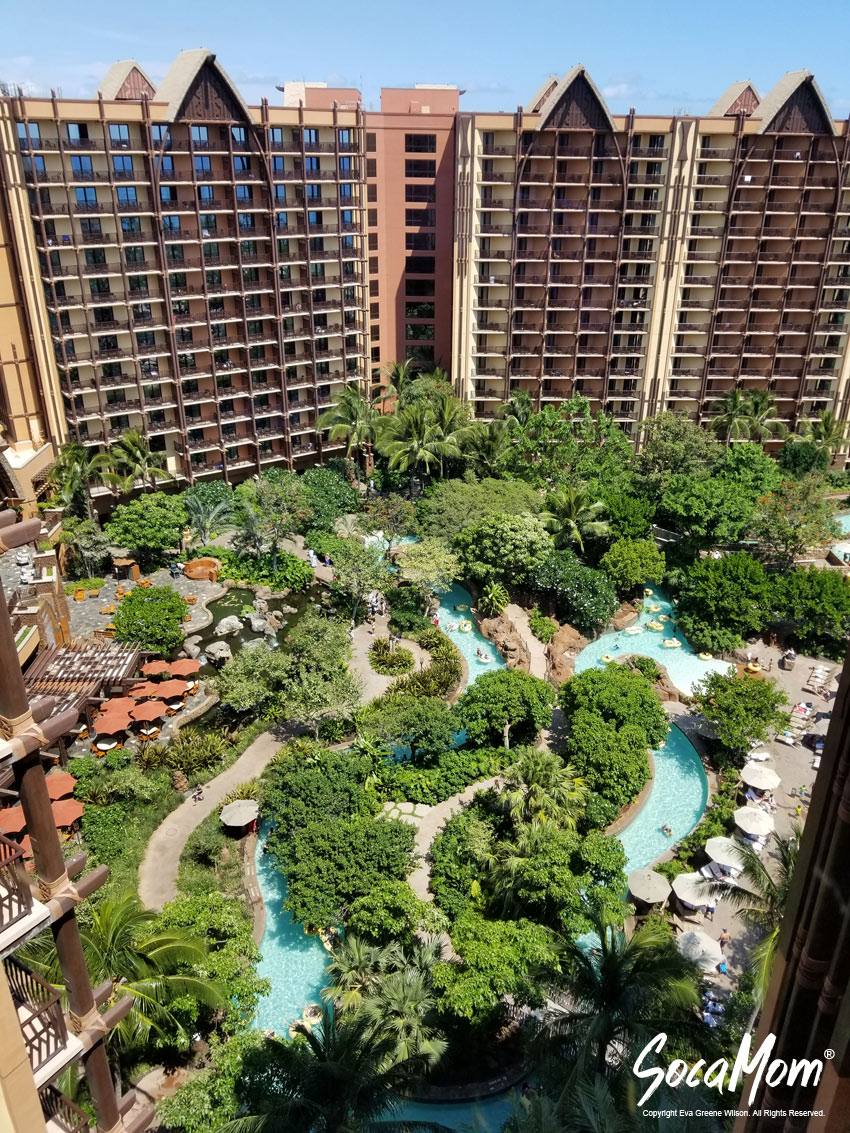 There really isn't a bad view anywhere. You can sit at one of the bars in the pool area and enjoy drinks. You can do some shopping in the hotel or take a tour of the property.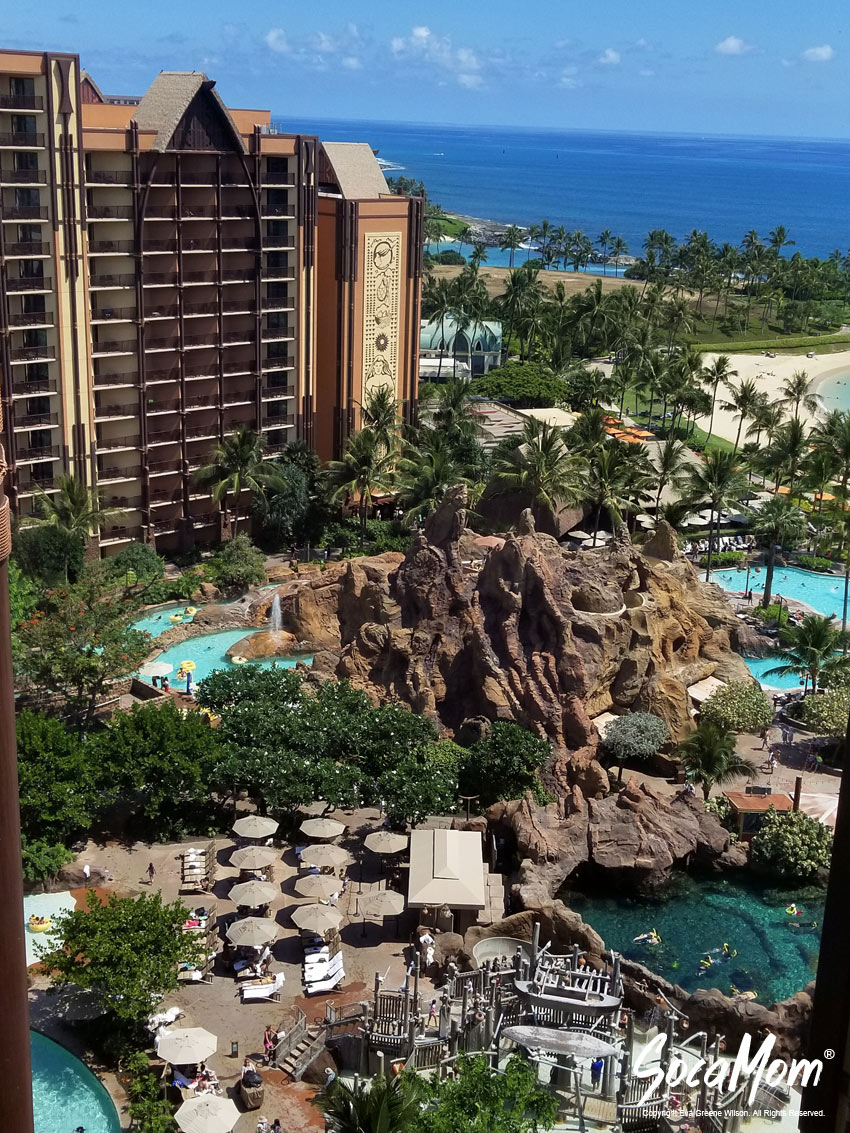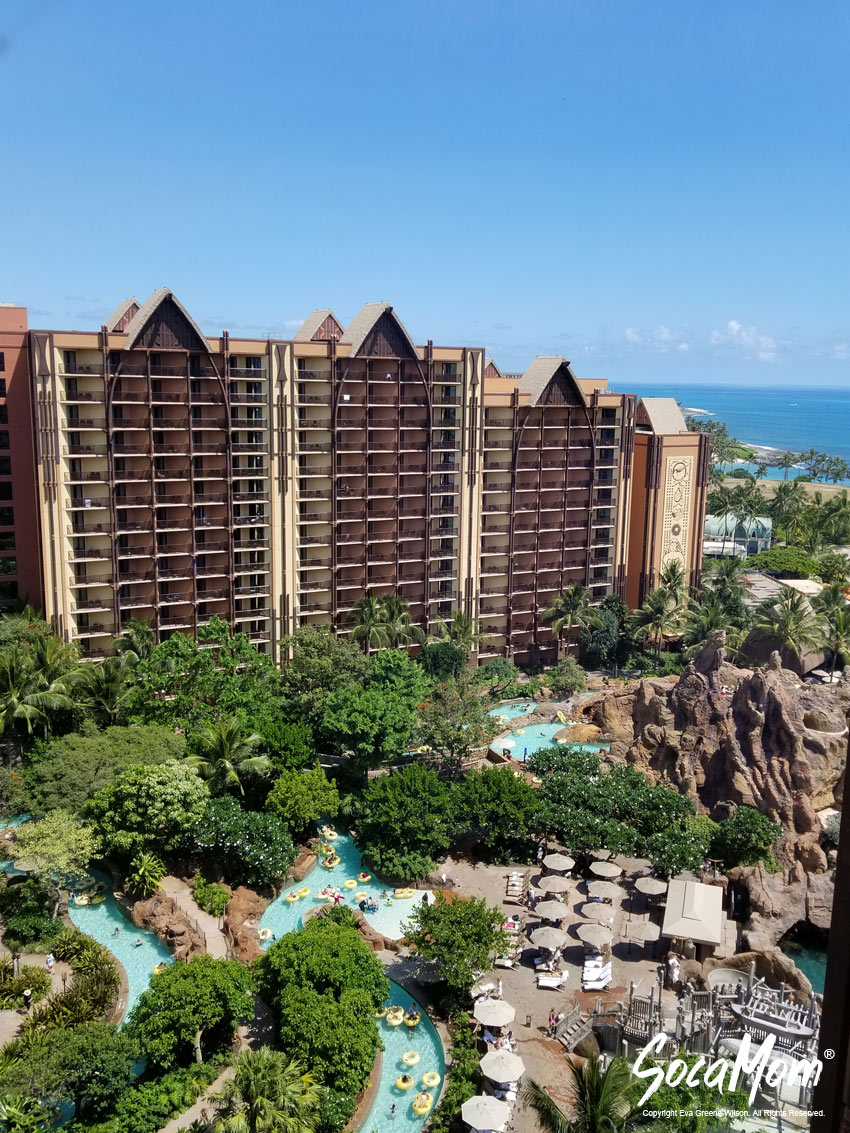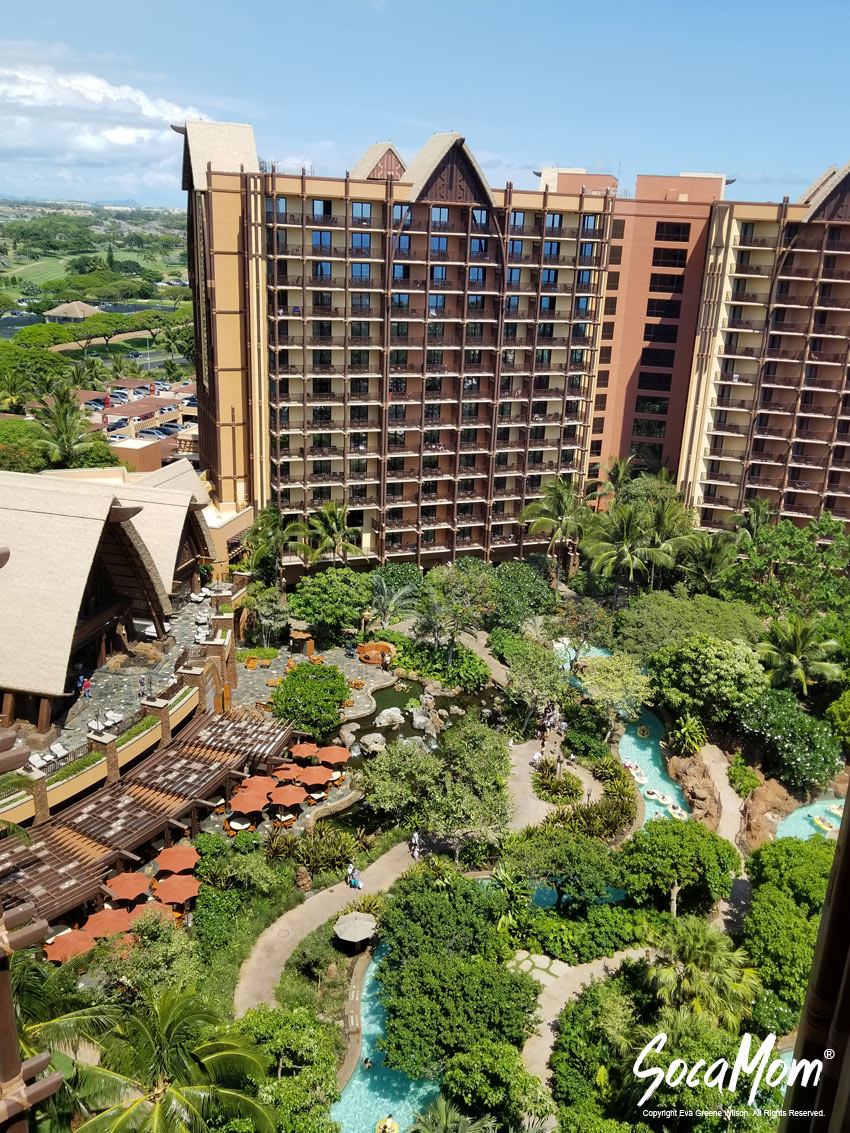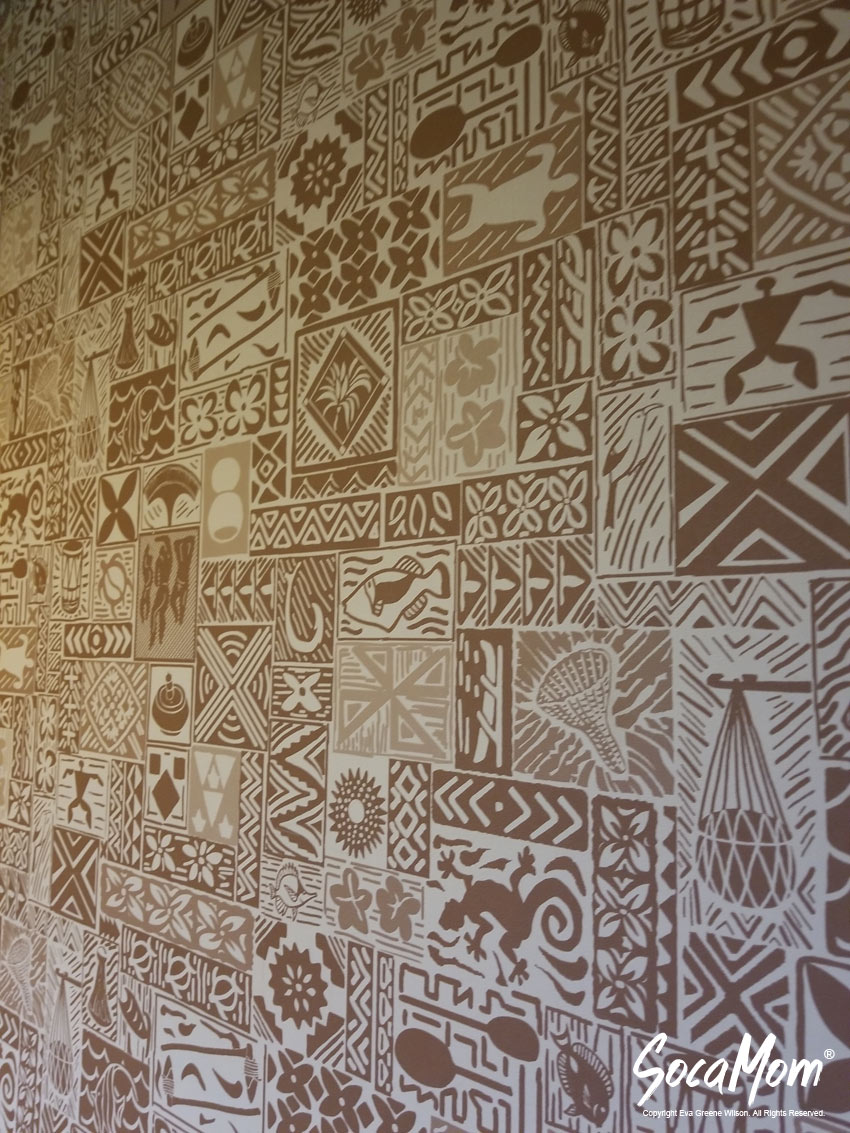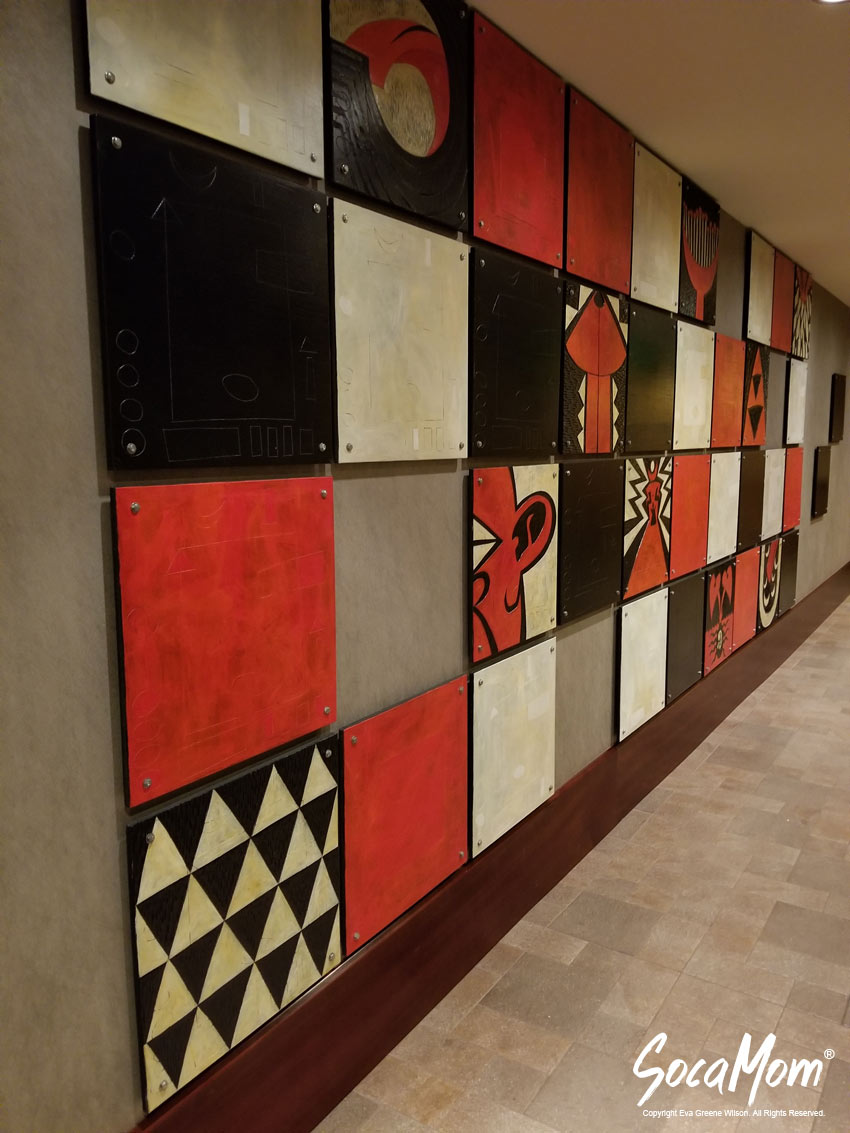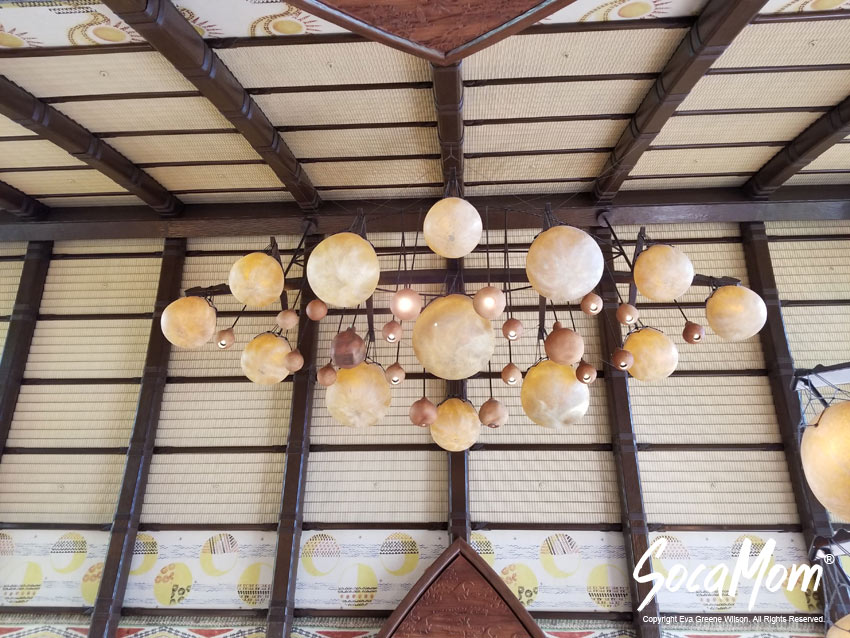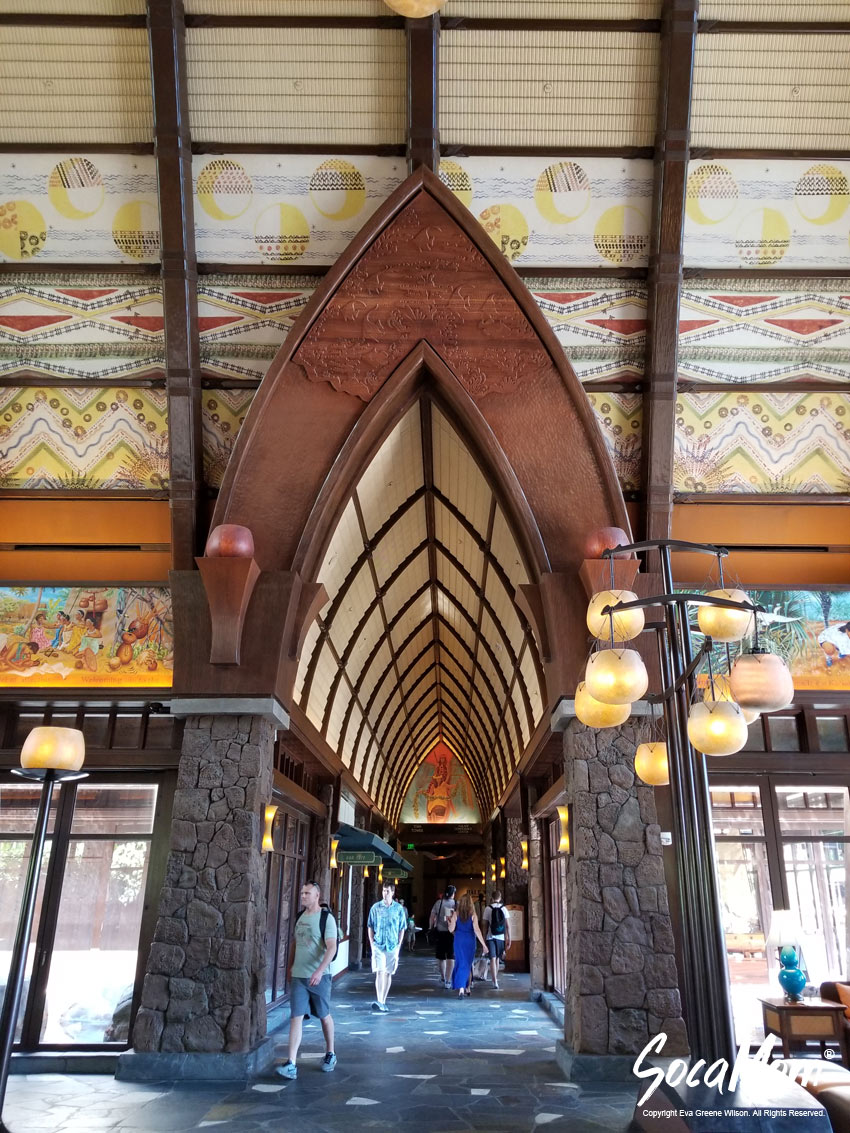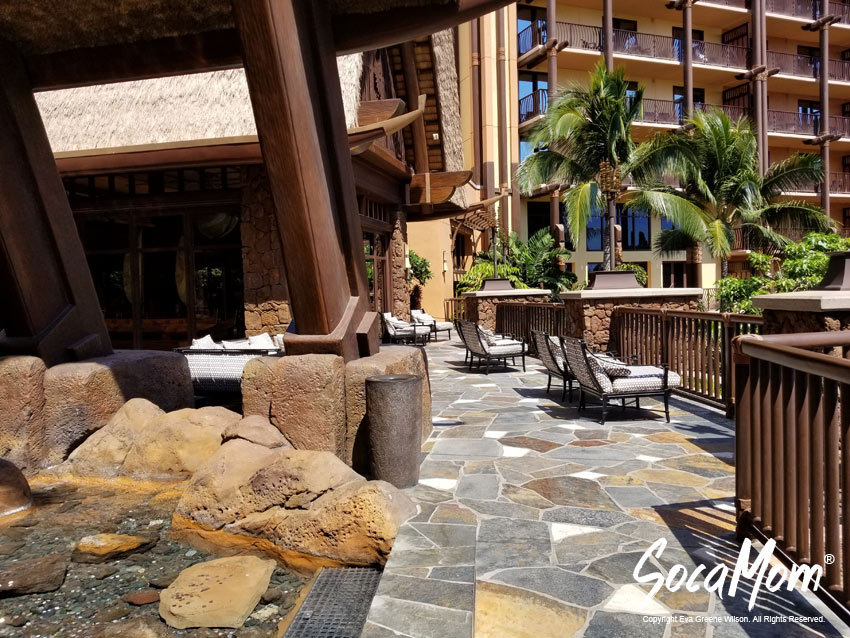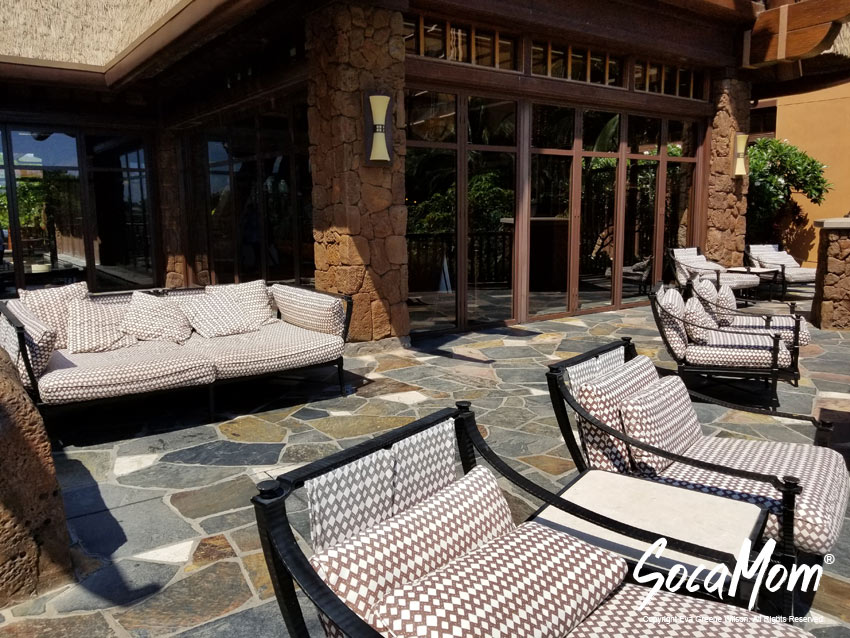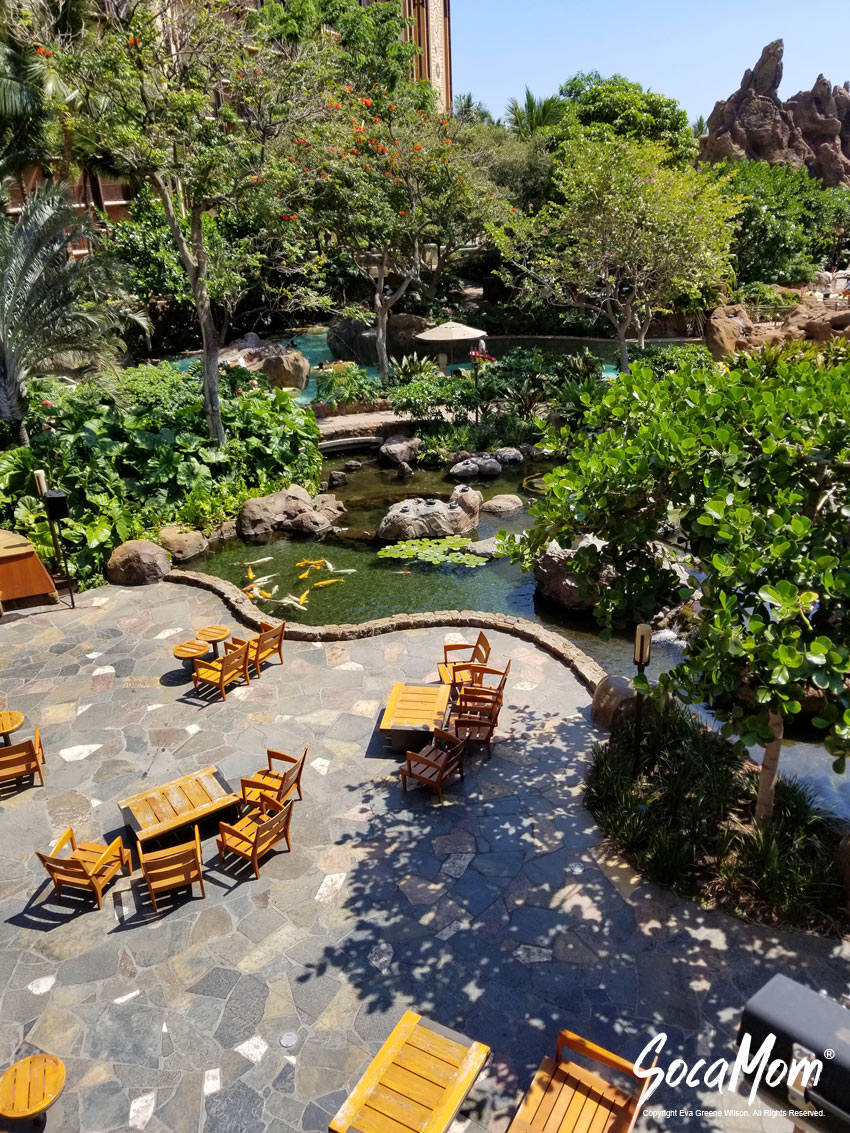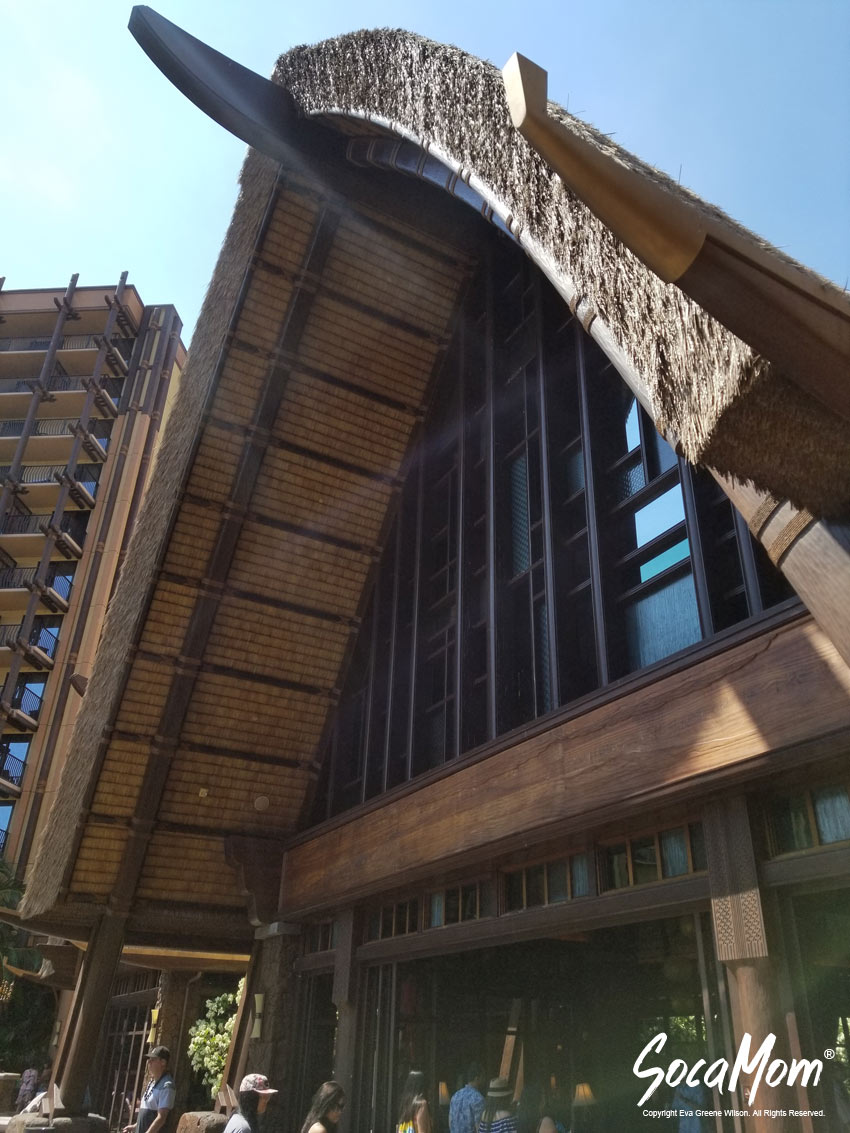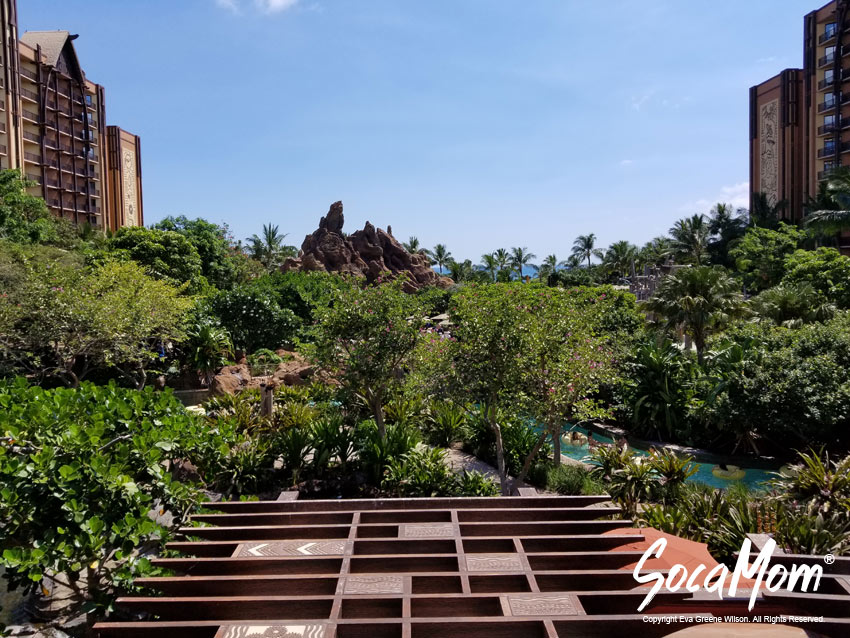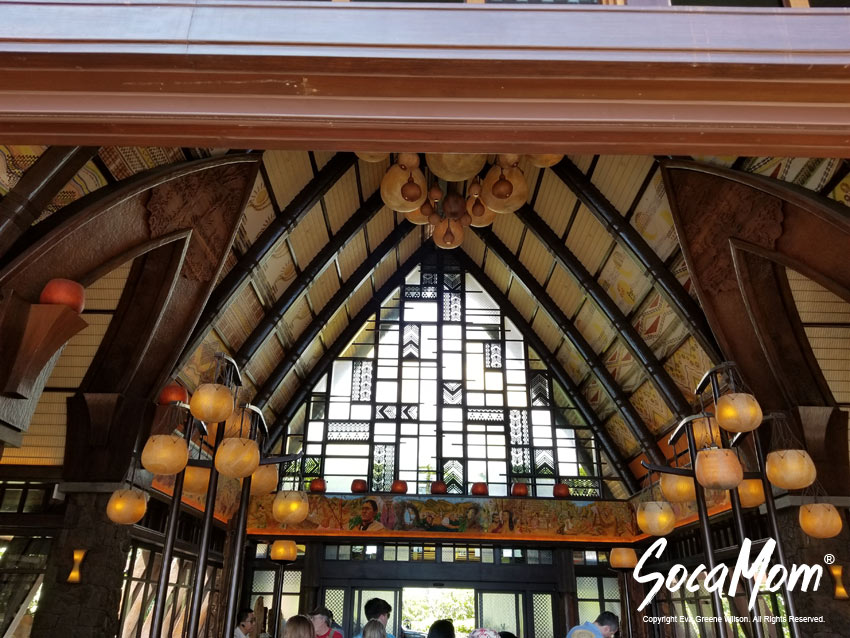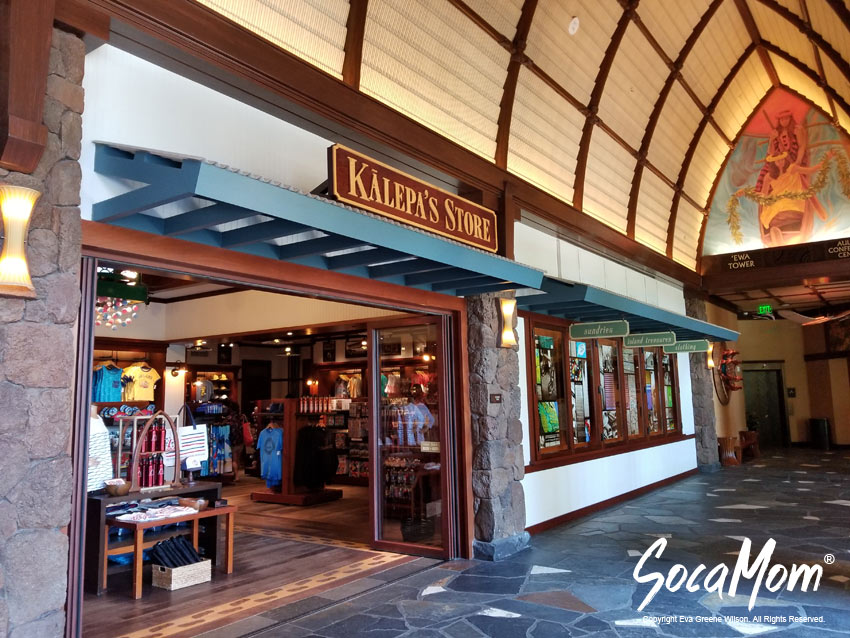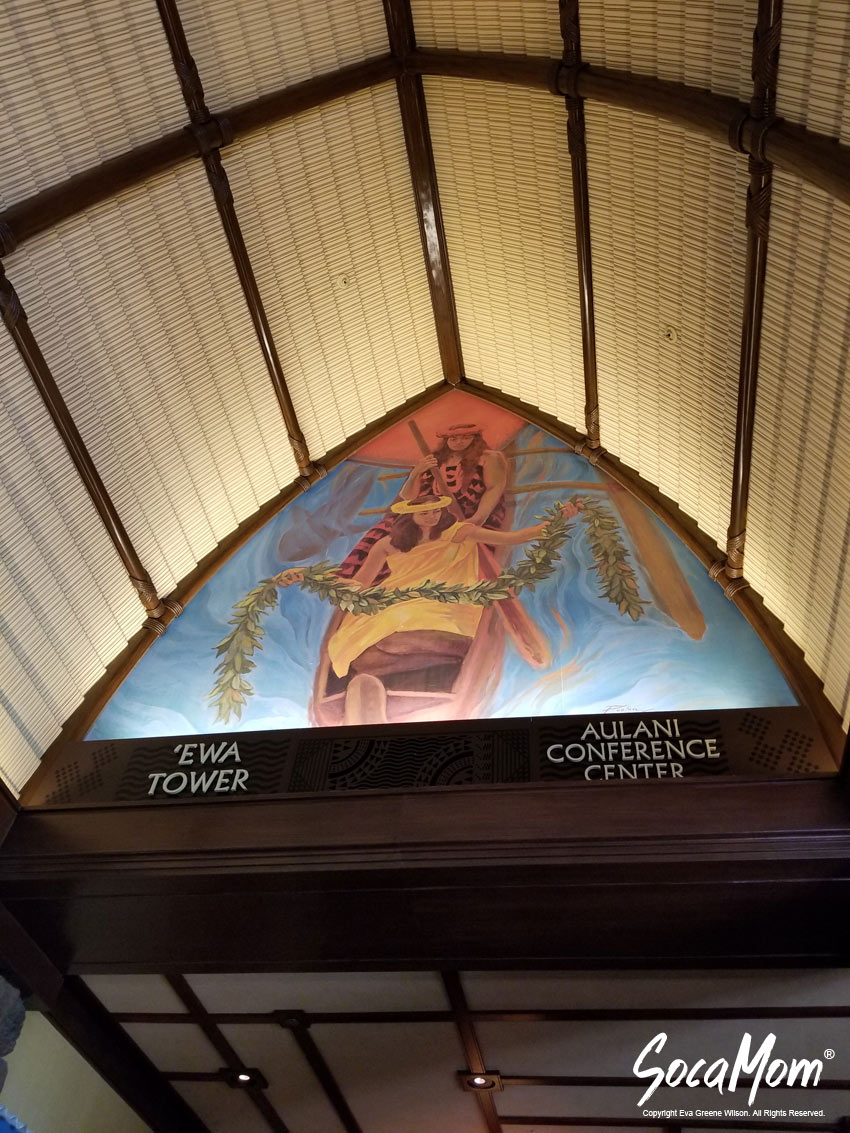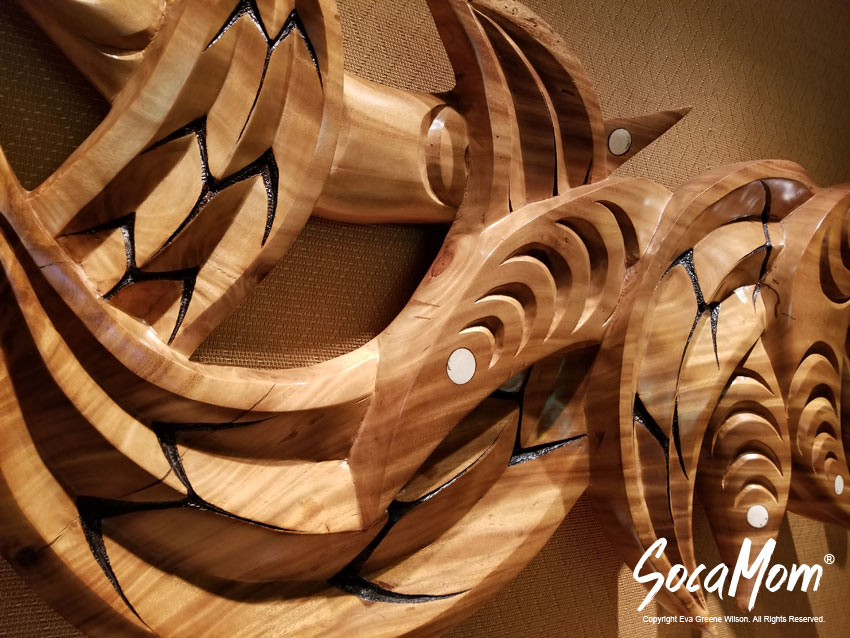 Aulani is one of several upscale hotels in the area, and there is a great walkway that people use to take walks or go jogging in the mornings. You never know who you'll see out there for a jog…
Related: [REVIEW] Disney's Moana
There are also plenty of things to eat.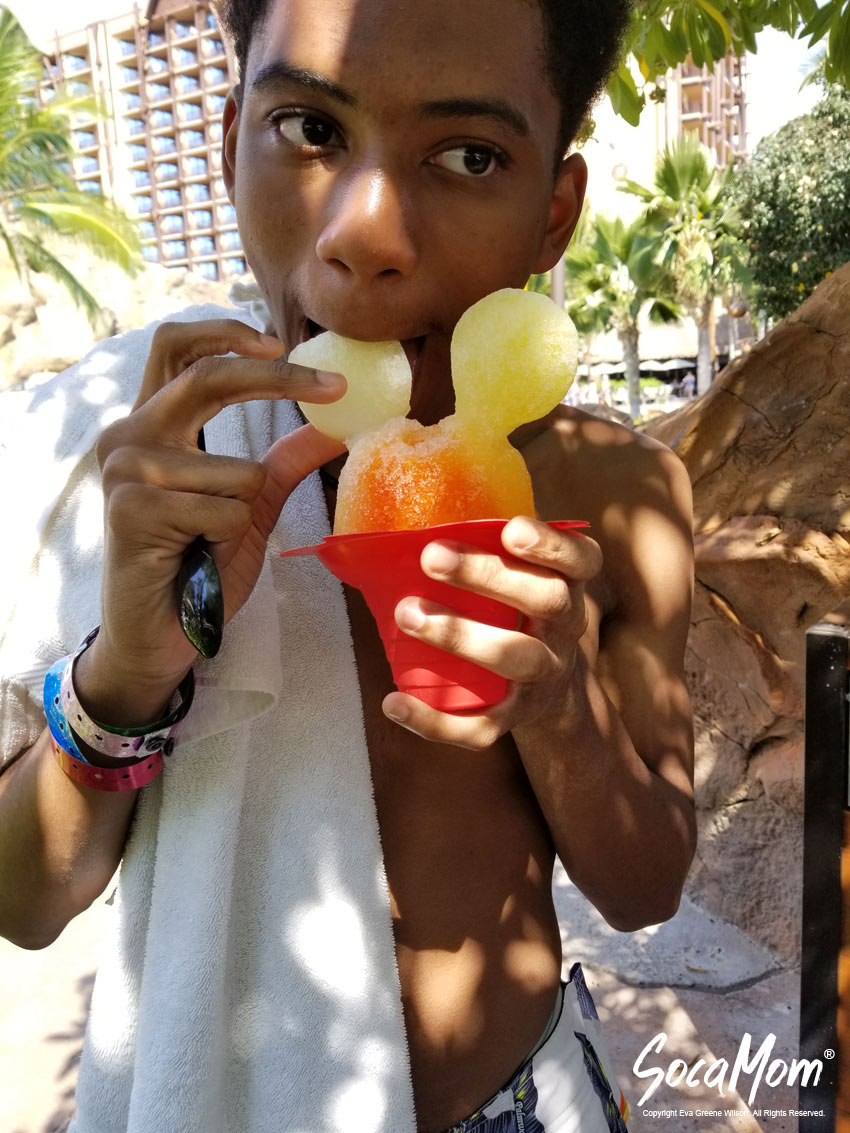 The shaved ice is a resort favorite, but I got pineapple swirl ice cream every other day. Pro tip: It is huge, so you can ask to have it split into two cups and share with a kid. Half is just enough for you not to feel super guilty, but still feel like you still got a treat.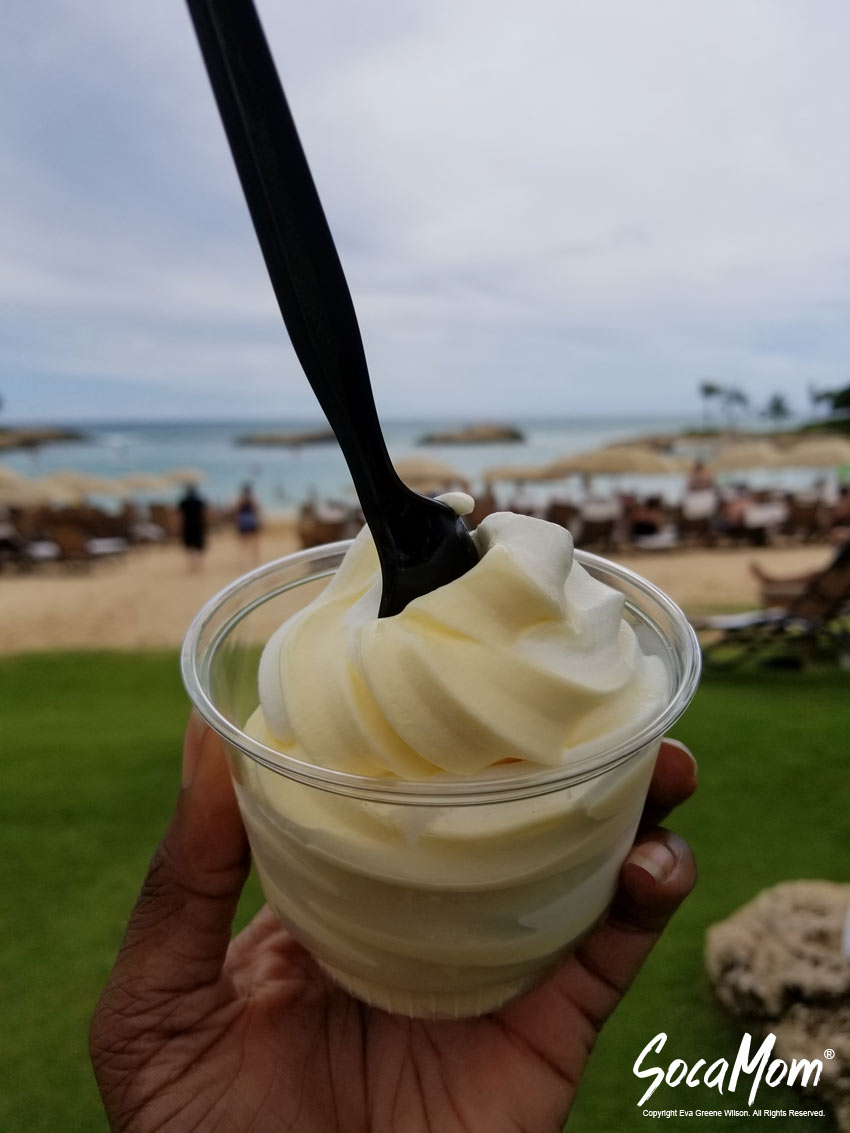 You can check out the activity/concierge desk, or head up to the 16th floor and get a full view of the resort. There are couches there so you can sit and relax while you enjoy the view. There are activities for teens like ukulele lessons or character drawing. There's a lot to do that doesn't involve water, including golf nearby, so make sure you go by the concierge desk and inquire, or pick up your daily paper to see what is happening on dry land. There are stores on site for souvenirs, so you can do some shopping too.
There's a spa as well. I didn't go, but on the next trip, I will likely make that my first stop when I check in, and last stop before I get on the plane to go home.
Where do I get groceries and other things I forgot?
You can go across the street to the shops to pick up small items, or you can go to Target or Walmart. Target is very close by car, and the shopping area includes a Home Depot (not sure why you'd need that), Costco, Starbucks, a grocery store, Ross Dress for Less, other stores, banks, and familiar restaurants. There's also a large Wal-Mart a little farther away that has a grocery store included. That is a good one stop shop in case you forgot something, AND need food for the kitchen. If you choose Wal-Mart, you can save when you order online and pickup in store with a Pickup Discount.
What are some Disney-esque things that I can do?
You can do the character breakfast (reservations required), and you can take photos with characters like Moana and Stitch poolside. You can also go on your own little hunt to find "hidden Mickeys" throughout the resort, and even in your own room, suite, or villa. If you have ever been to a Disney resort, you know about the pool parties. There are epic pool parties at Aulani too.
What about night life?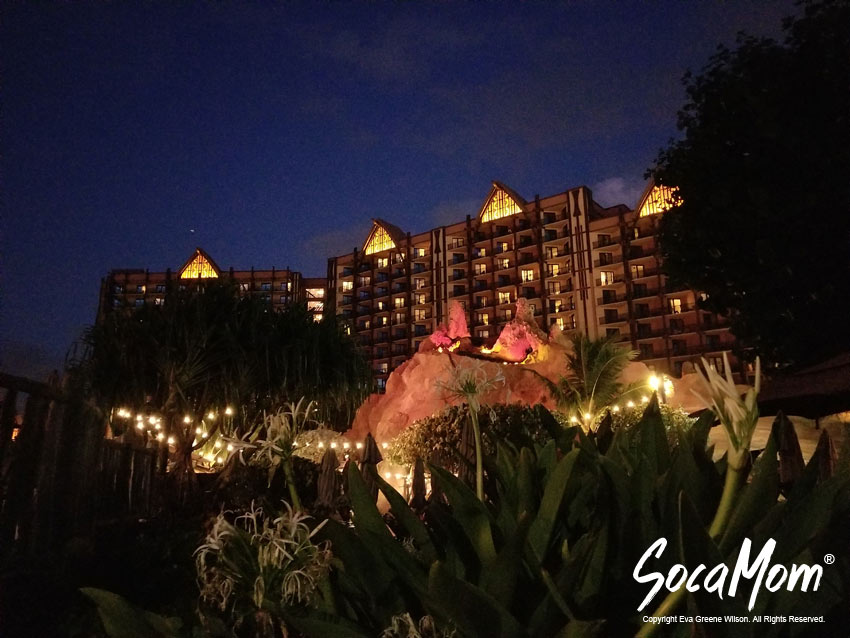 There are bars, restaurants, and live music at night. The beach does not "close" but there is no lifeguard on duty (not during the day either).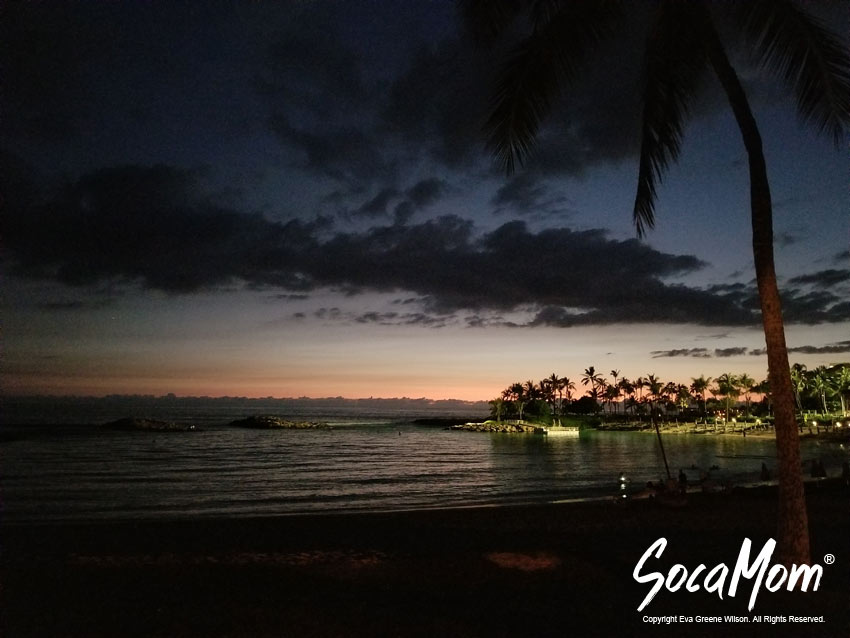 To get back into Aulani from the beach at night you will need your key.
What is there to do on the beach?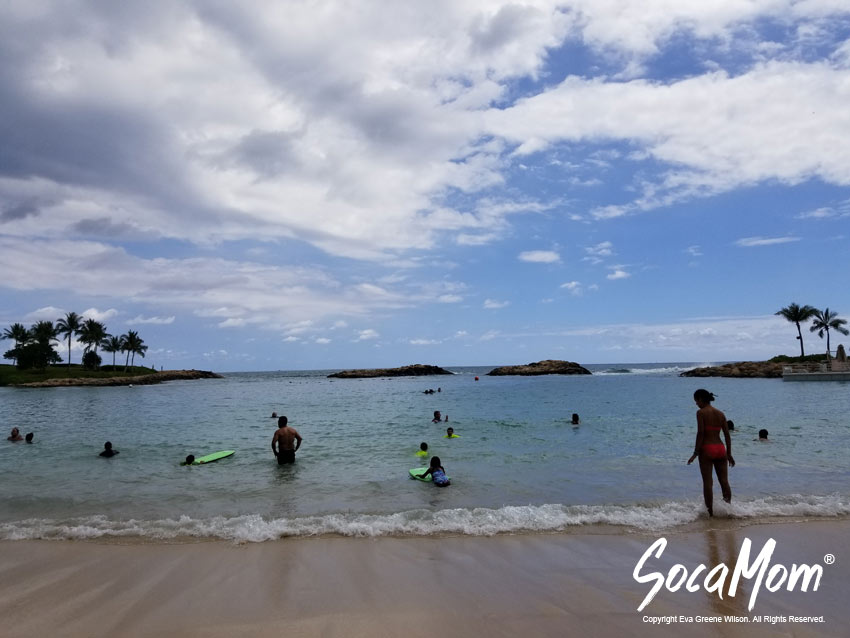 There are a ton of chairs and umbrellas for Aulani guests only, so you can sit out and enjoy the sun and sand, or you can swim in the man made lagoon.
Don't forget to grab your wristband for the day before you head to the beach. You will have to have one for the chairs. There are really nice grassy areas as well. From time to time you may have to dodge a stand up paddle boarder or two, but overall the water is pretty calm.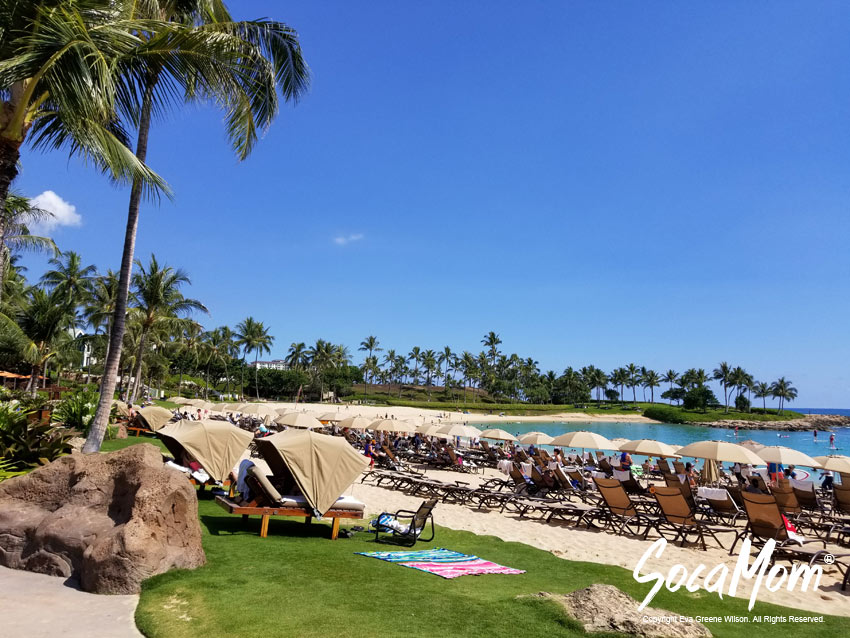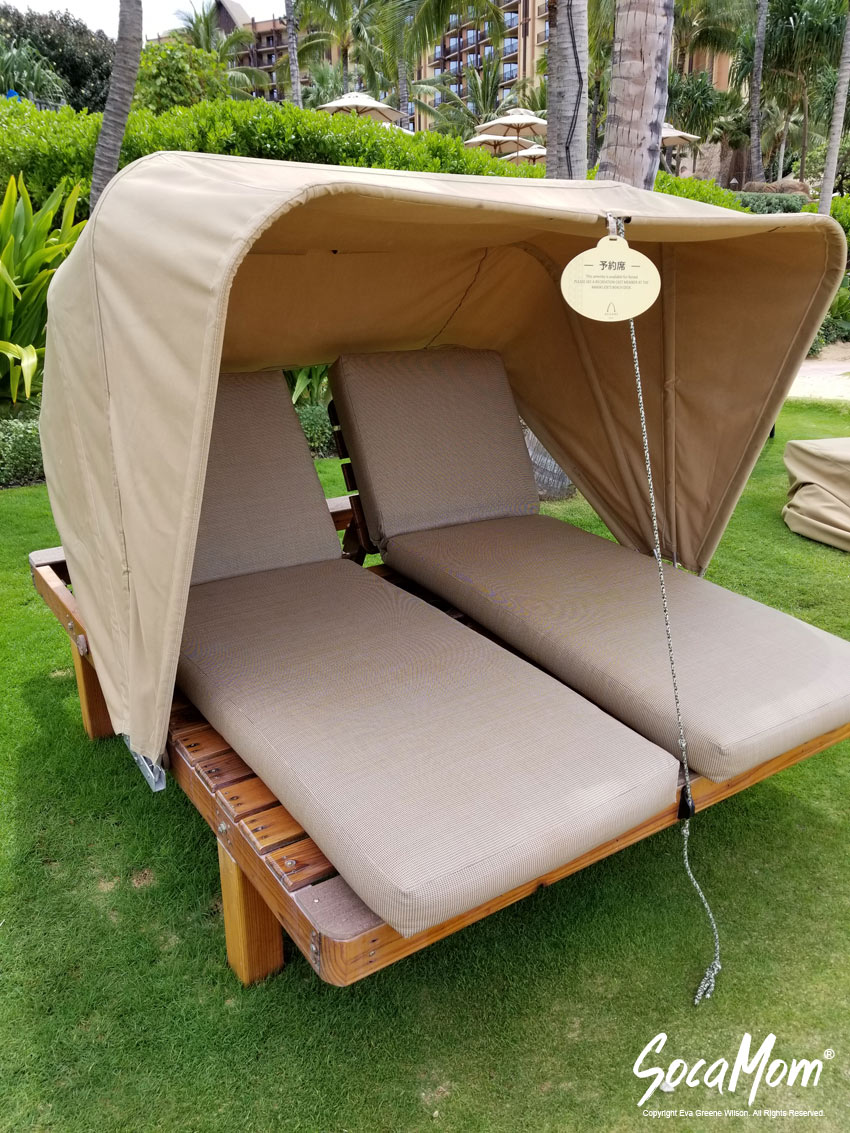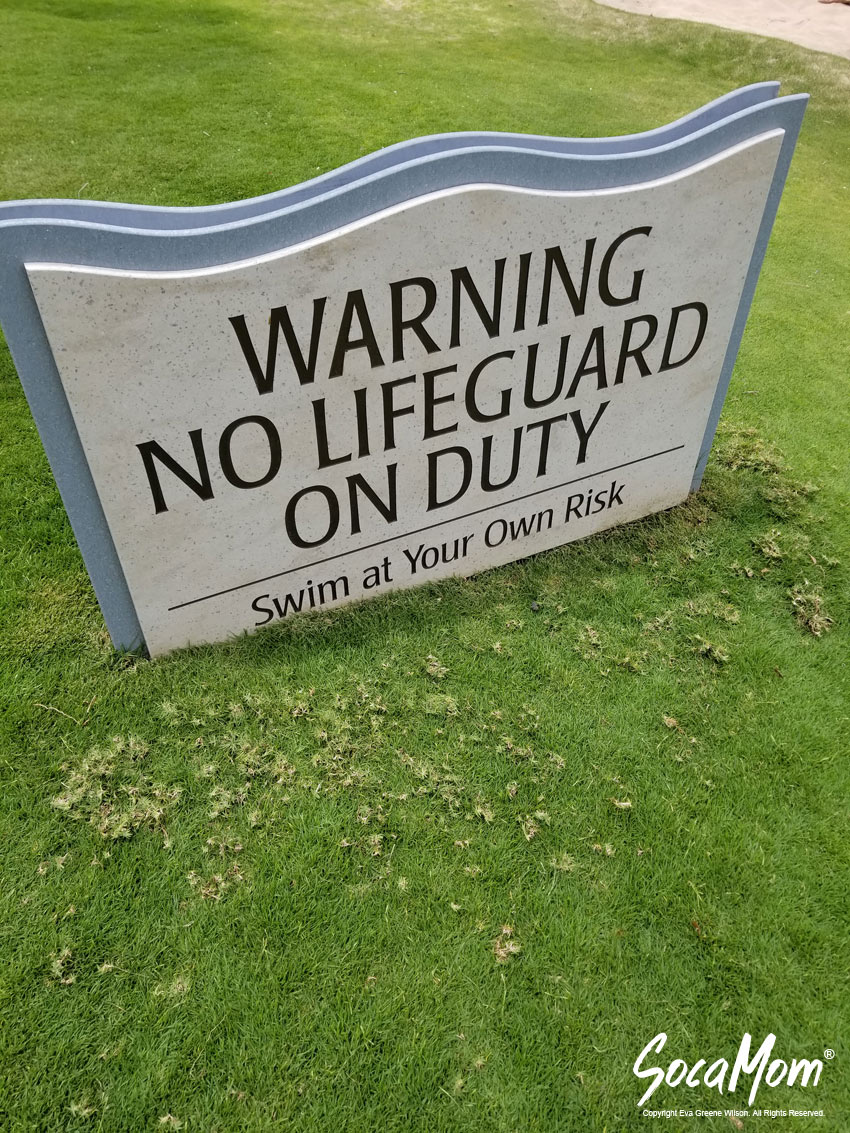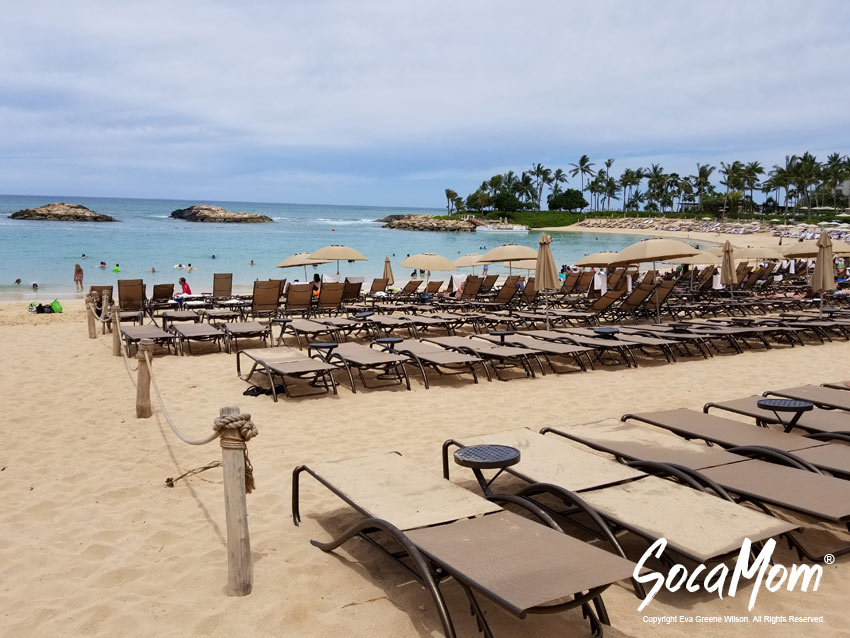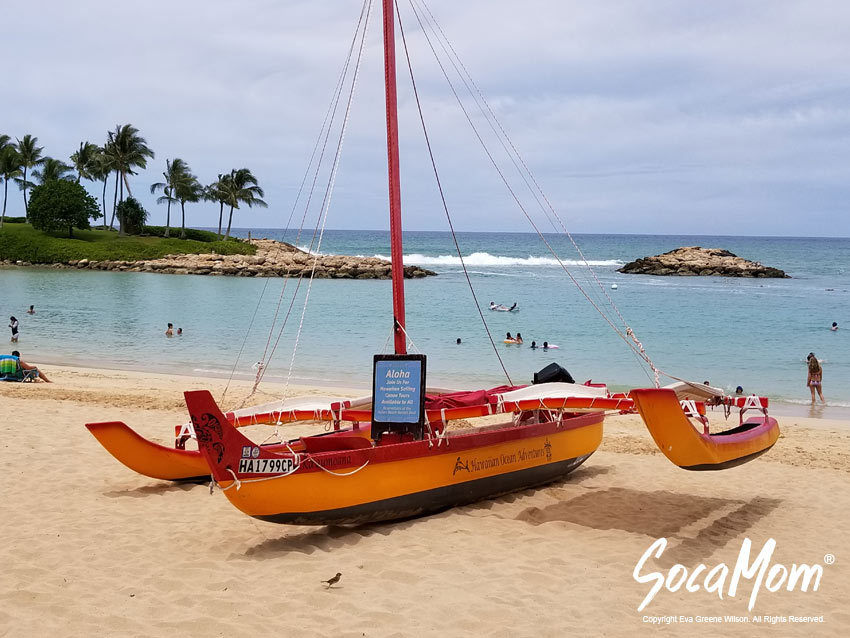 You can get free boogie boards from beach rentals just a few steps from the beach, or you can rent paddle boards for about $40 an hour.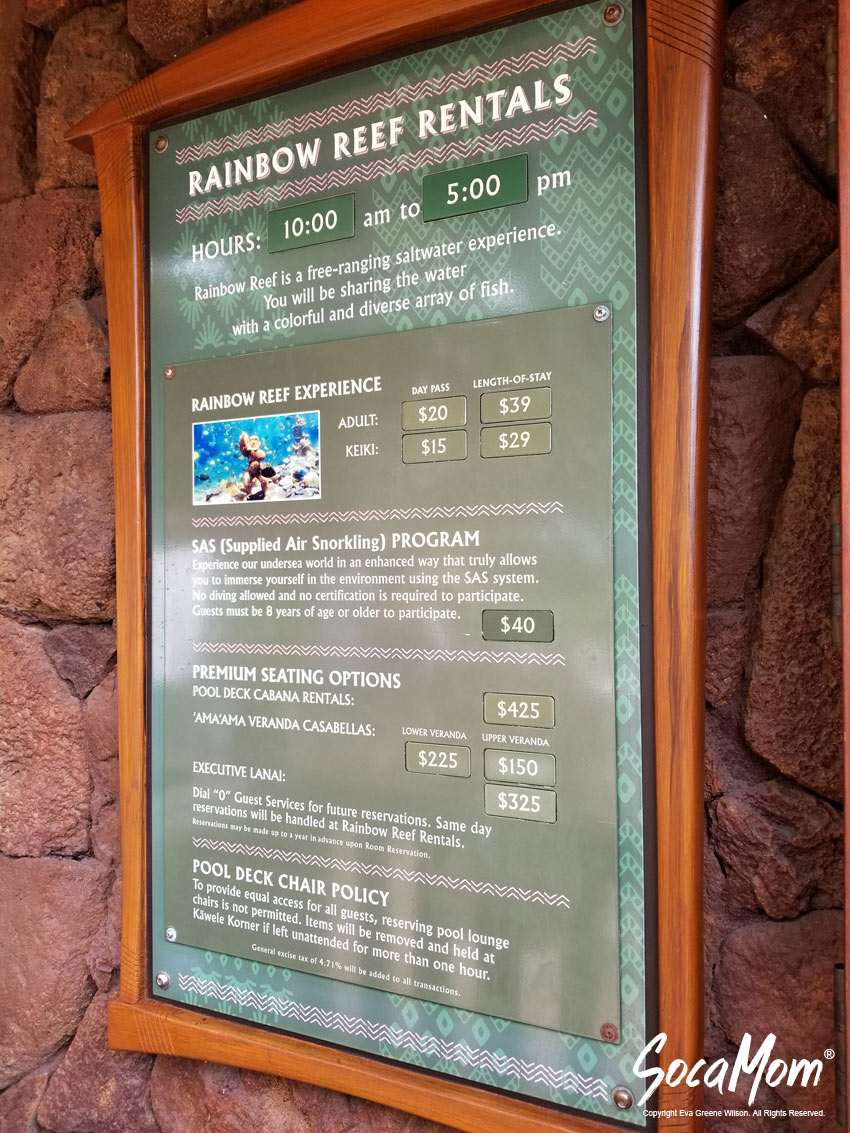 You can also rent a luxury cabana if that's more your style. Keep an eye out for the mongooses. It is really cool to watch them play in and around the bushes a little further away from the beach.
Related: Paddle Boarding and Sailing in Negril, Jamaica
What can teenagers do at Aulani?
My suggestion is to leave money in the budget to bring a friend or two if you have a teenager. My teen had a good time, but he really had a blast when he met some teens from a local church that meets on the beach on Sundays. They played volleyball, swam, and had a fantastic time. Most of the activities at the resort are geared to younger teens, so if you have a teen from 16 to 18, they are not likely to want to hang out with 13 year olds.
Consider covering food and lodging if the parents of close friends will cover their teen's airfare. Having friends that are the same age doing the activities that Aulani has earmarked for teens should make it more enjoyable for your older teen if they have company.
There's also a teen spa. My 11 year old was interested, but the minimum age is 13.
What do I eat?
You will get hungry during the day, so unless you plan to run to the room to get something to eat, either get the meal plan, or budget for a few poolside meals.
You can't bring coolers to the pool area, but maybe a soft bag would do if you wanted to bring your own sandwiches. Can't bring your own alcohol though, and glass containers are a no no. We did go to the room a few times to eat, reapply sunscreen, and relax in the air conditioning, but most of the time we were out and about.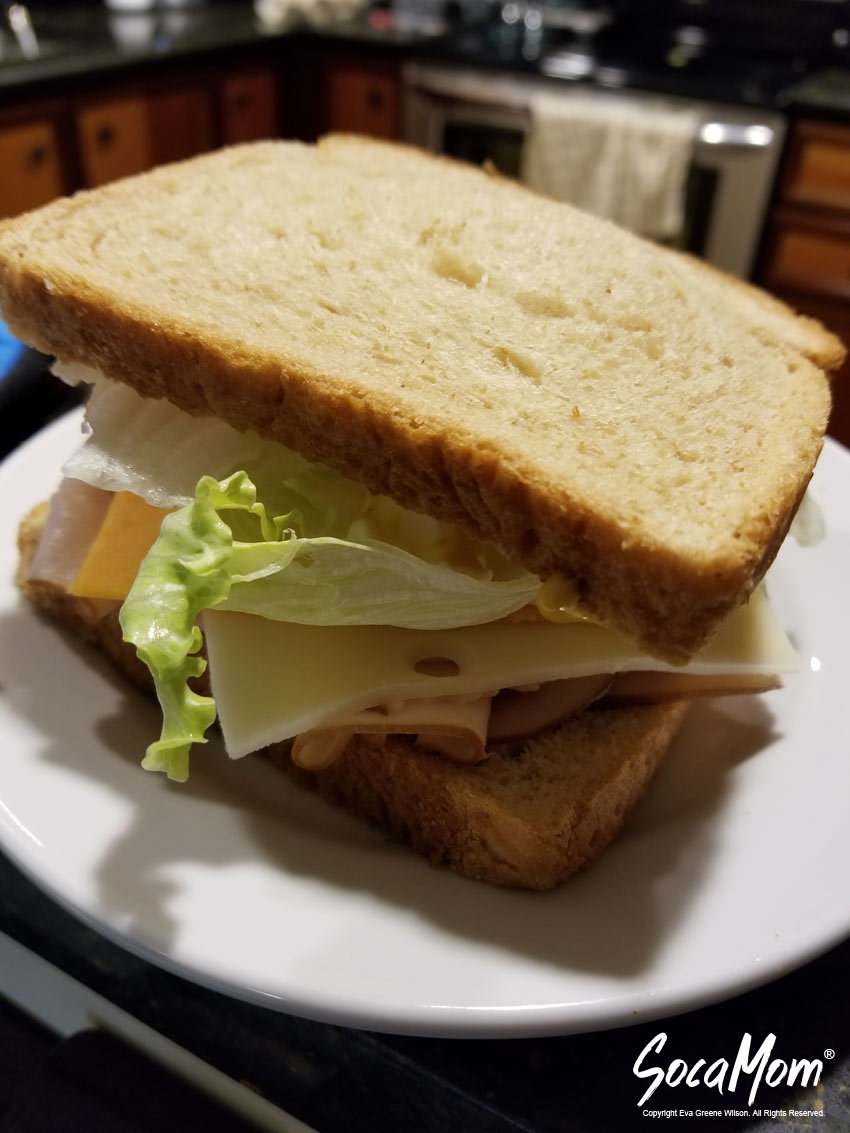 Breakfast at the Ulu Café is relatively inexpensive given the amount of food you get.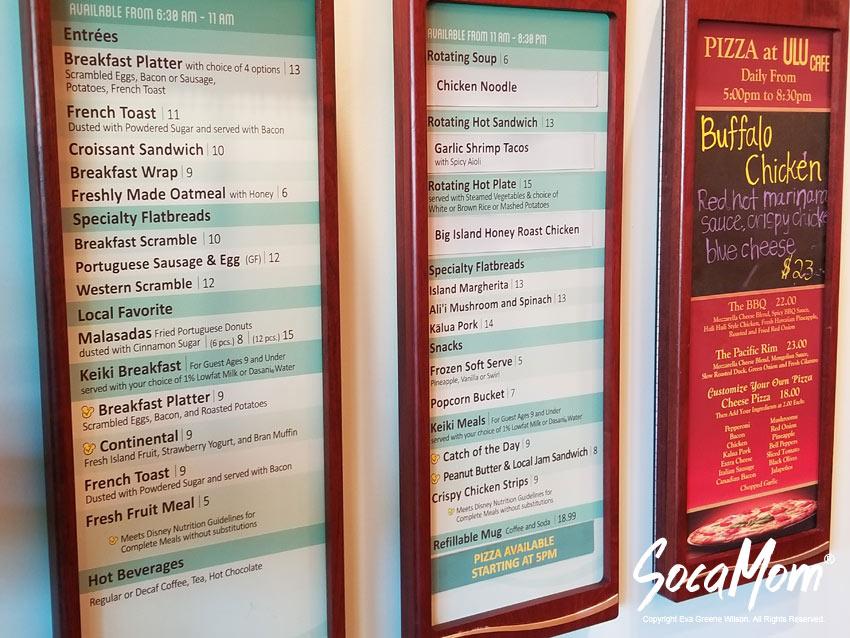 There are a lot of hot and cold options. Like at other Disney resorts, you can buy a cup that you can refill with soda, water, or coffee. We usually buy it if we will be there for several days, but it is mostly for coffee. We weren't drinking coffee on this trip, so we took advantage of the free water stations around the pool area. We bought a few of the mini cans of soda for the room as a treat, but we are more water drinkers than anything else.
At the resort, you can choose from several restaurants. We chose to eat off of the resort for my husband's birthday, and took a short walk down to the Marriott to eat at Longhi's. Formal dinner is going to be expensive anywhere you go in the area, but you can always order pizza for a reasonable price.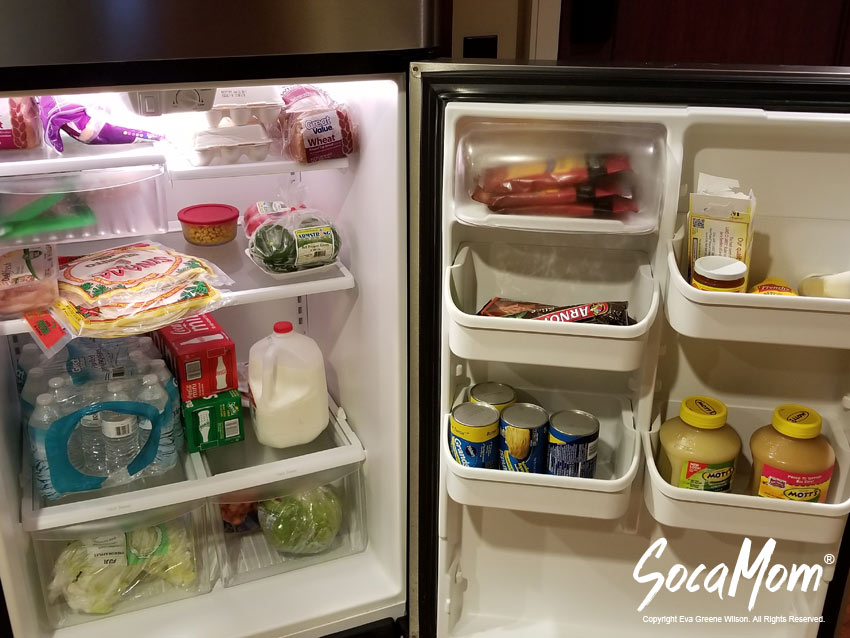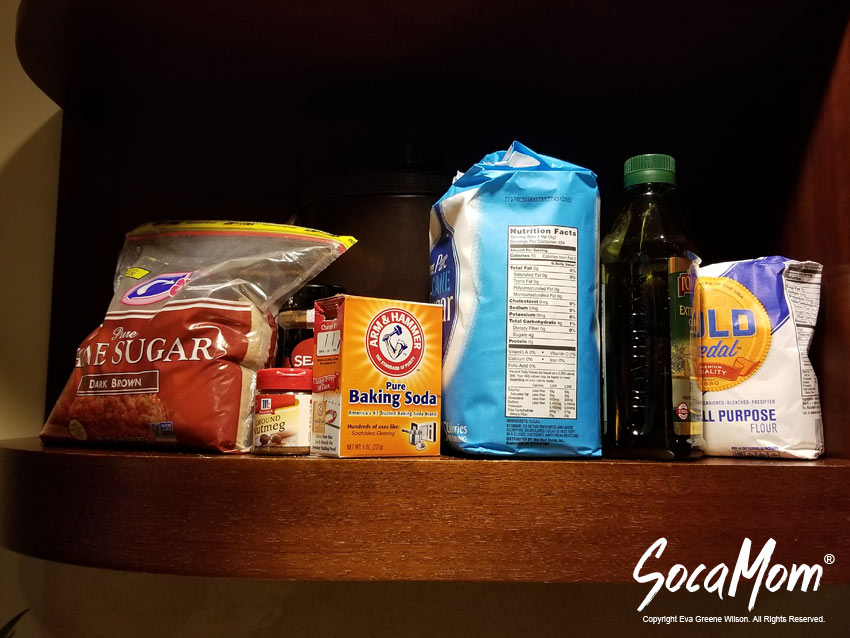 The full kitchen in the villa was fully stocked with baking pans, dishes for eight, cooking utensils, pots and pans. We ate most breakfasts together, and made eggs, biscuits, and turkey bacon. We also had fruit and cereal.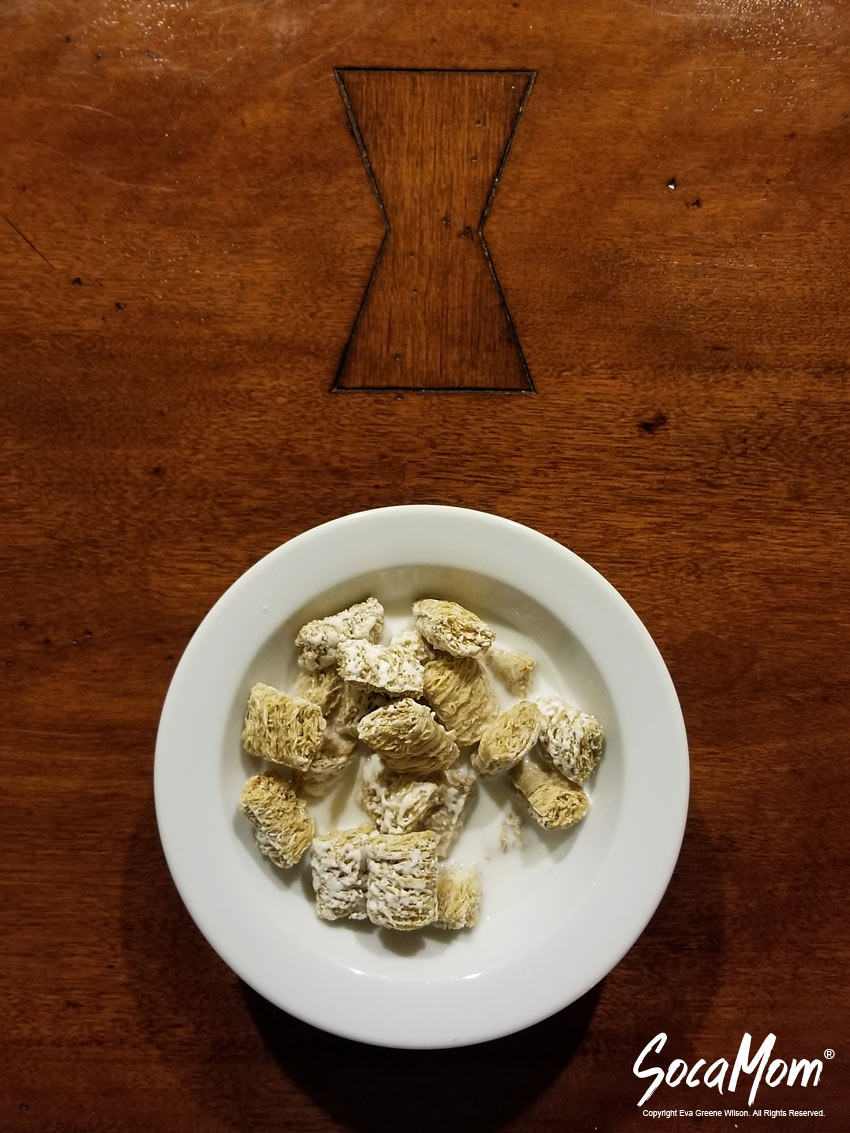 My son is the breakfast guy around our house, so we got some dollar muffin pans and ingredients from Wal-Mart and he made his famous spiced muffins.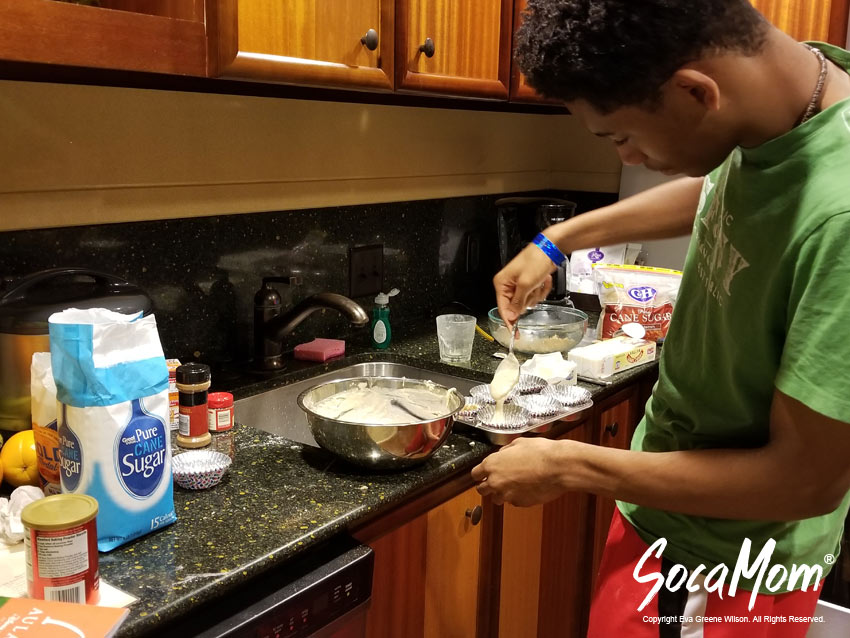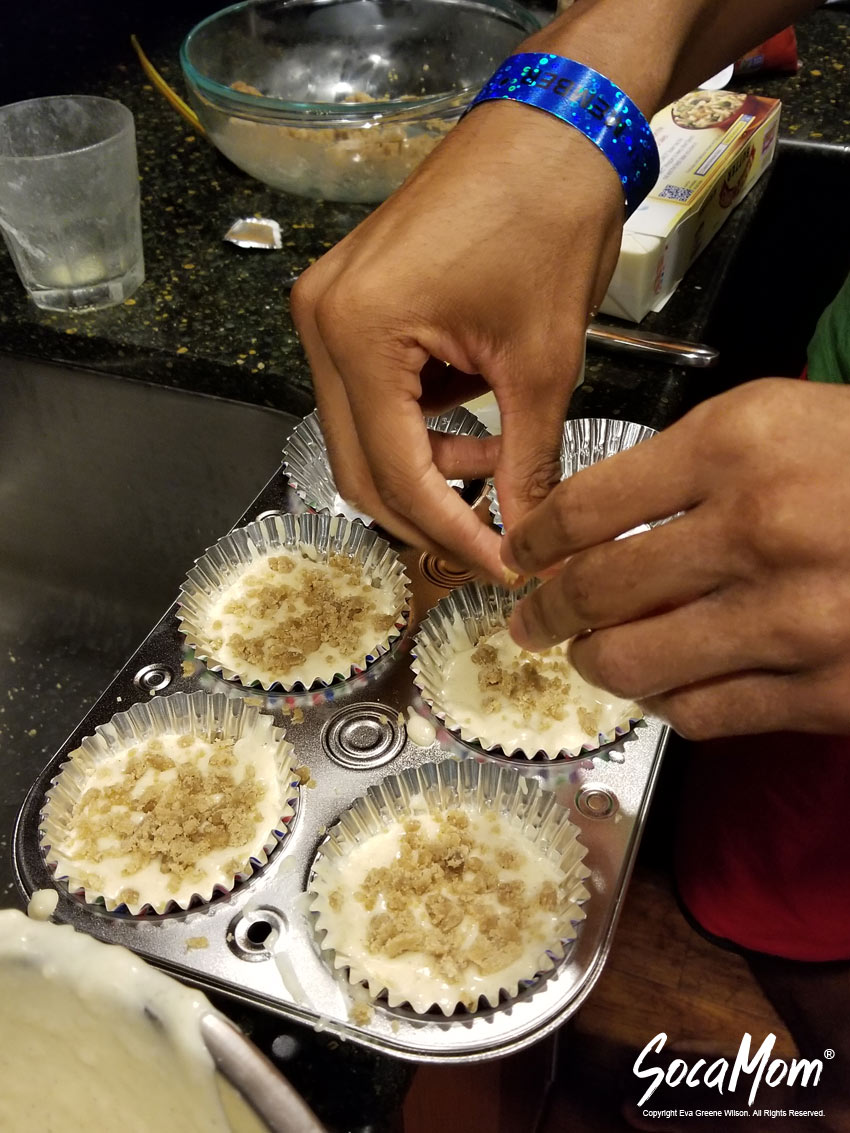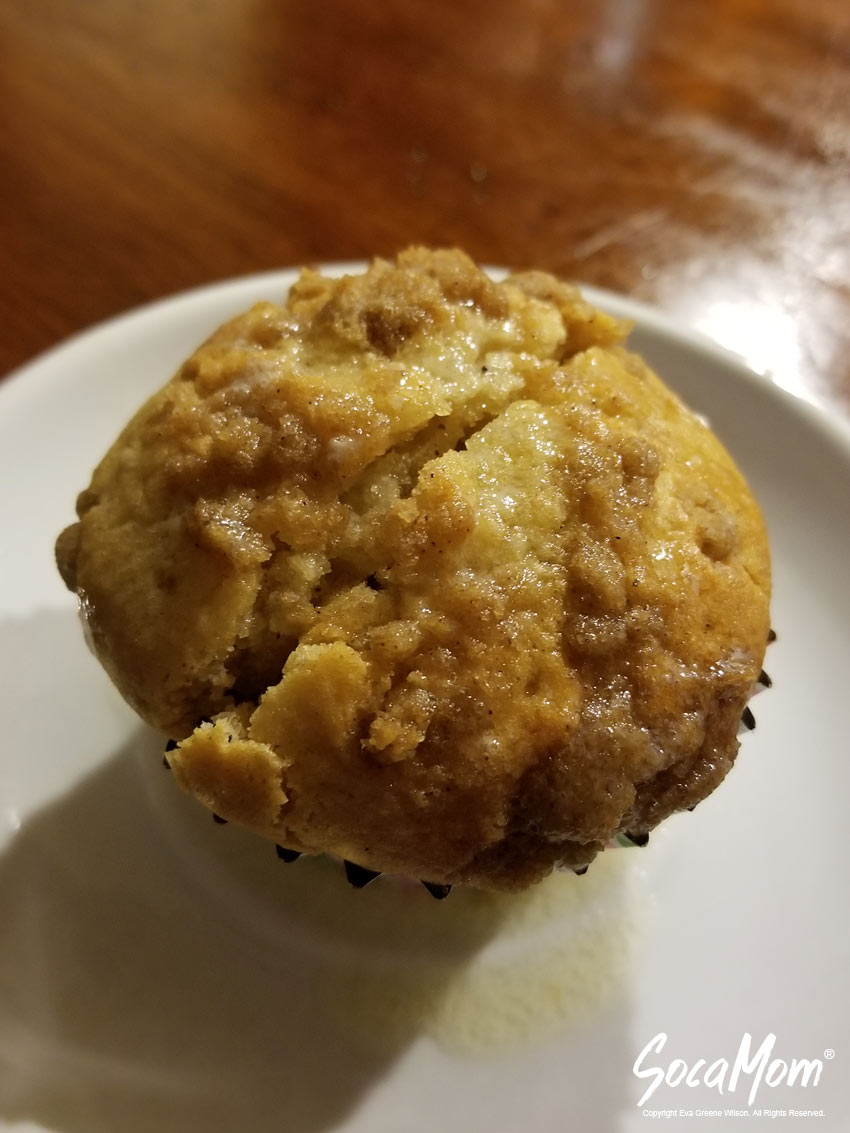 They were so good we asked for them twice. If you get some local tea and jam, you can do like we did and have tea in the morning on the balcony… in the robes… those robes are the greatest.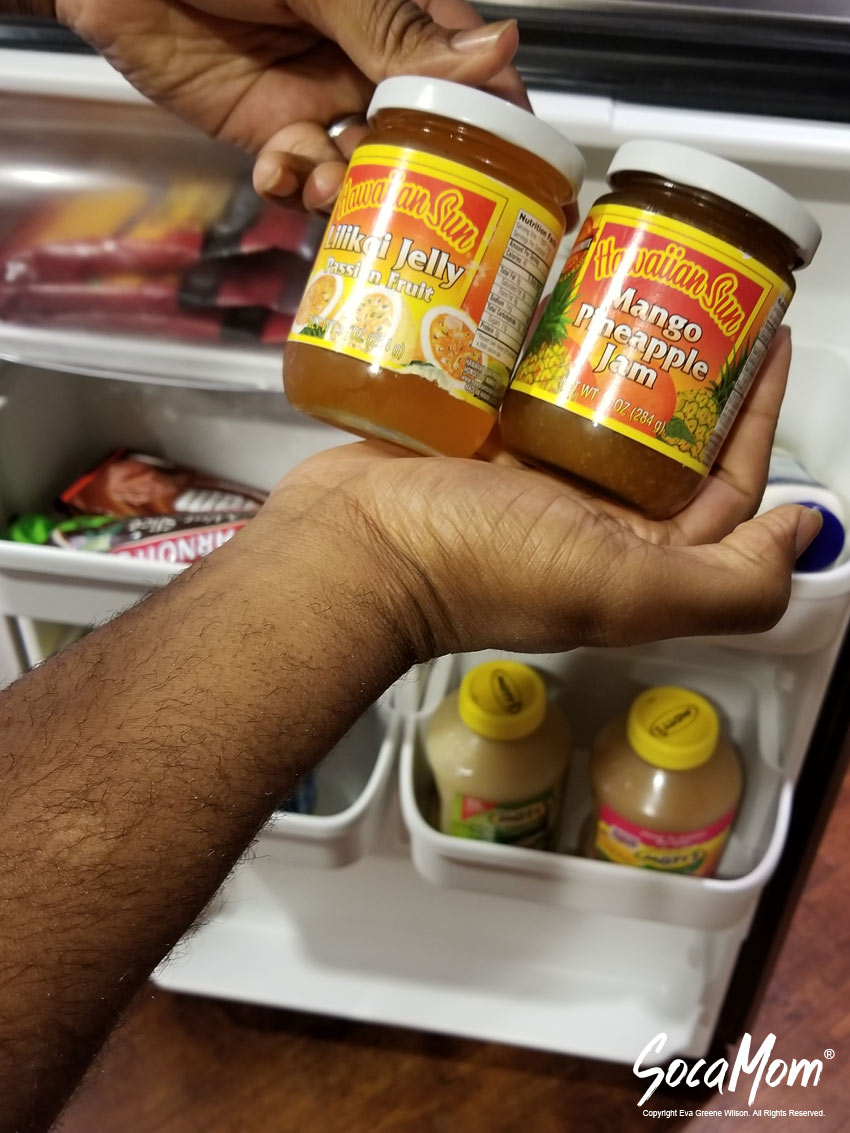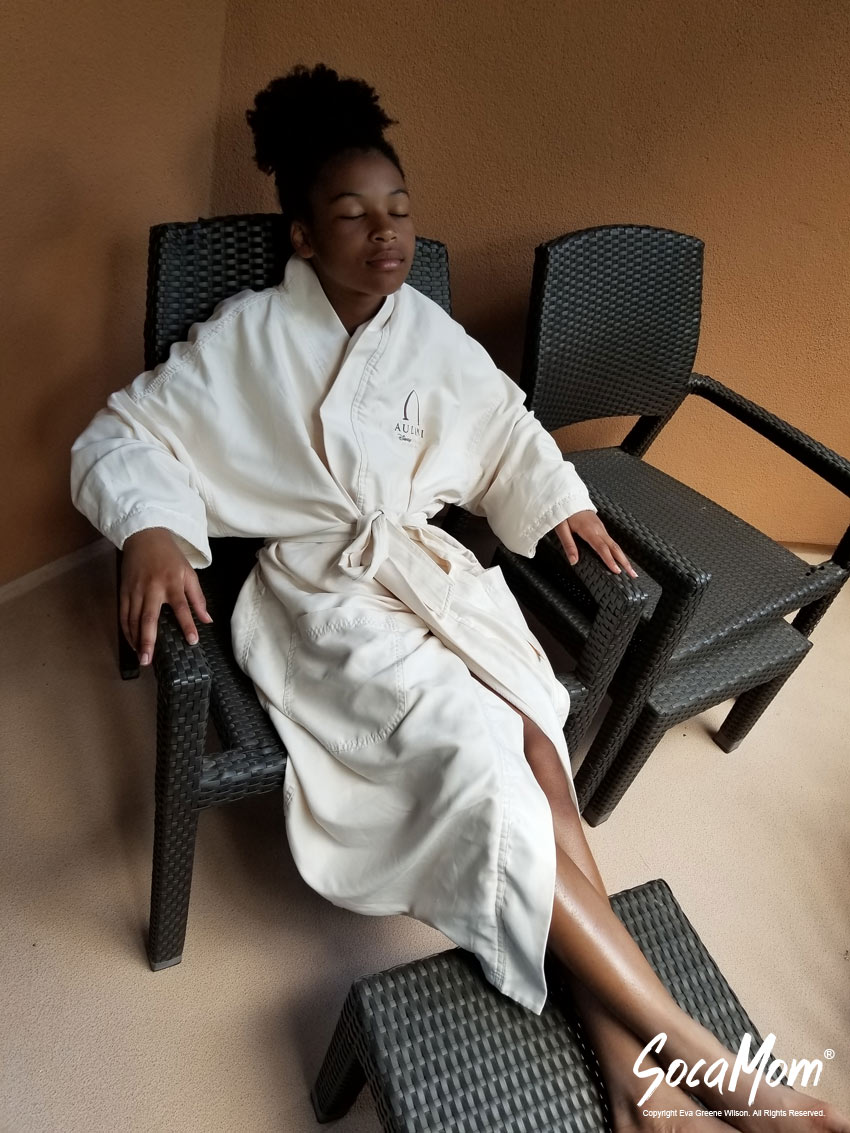 My aunt made sure we had salads, pineapple, and other really healthy (and tasty) options.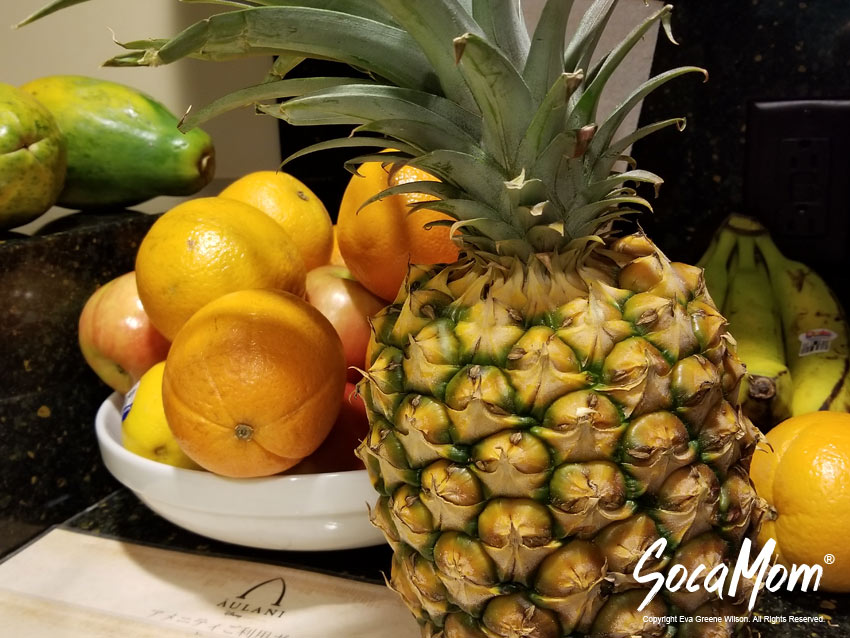 If I can snag her pasta bake recipe, I'll share. My husband is a whiz with burritos, so we had a great burrito night. If you are going to invest in getting a villa with a full kitchen, use it. There's a dishwasher too, so you won't spend time washing them by hand unless you want to.
You can also buy ice cream treats for the freezer, but your kids (and you) will want either shaved ice or the pineapple ice cream from Little 'Opihi's Beachside Kiosk. I recommend the vanilla pineapple swirl.
After all that good food, are there workout options at Aulani?
My kids are athletes, so they actually seek out opportunities to work out. There are several free options for the early riser, or you can go to the gym. We opted for a long walk along the path near the beach to check out the lagoons and look at the scenery.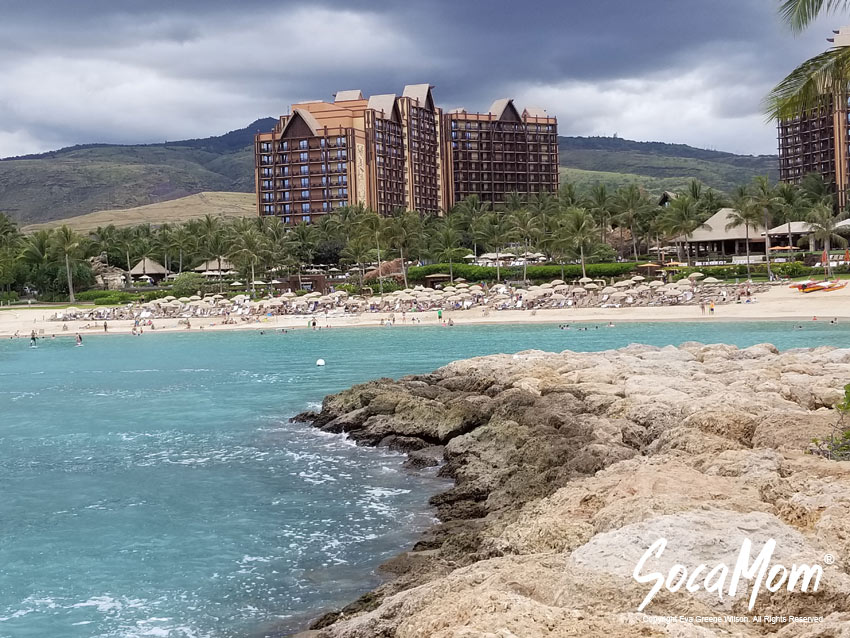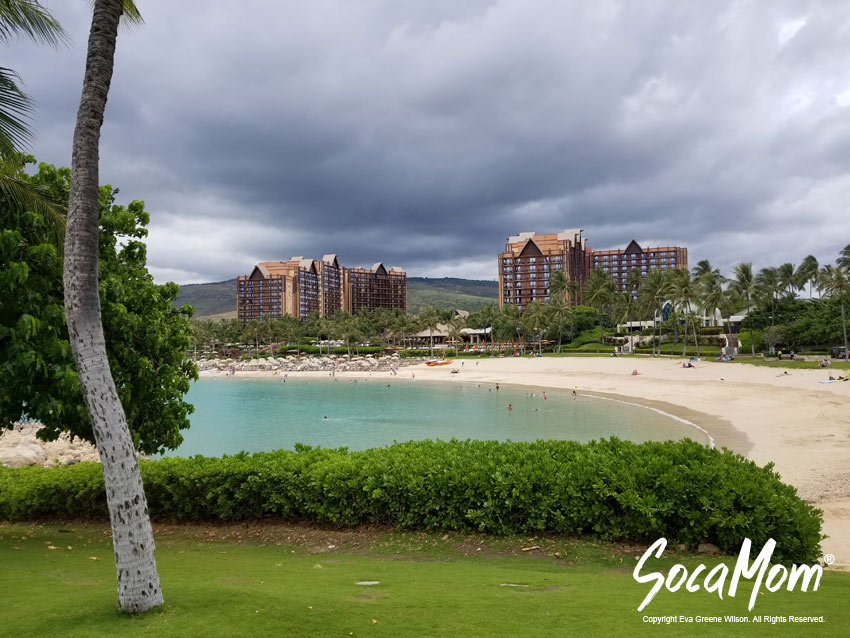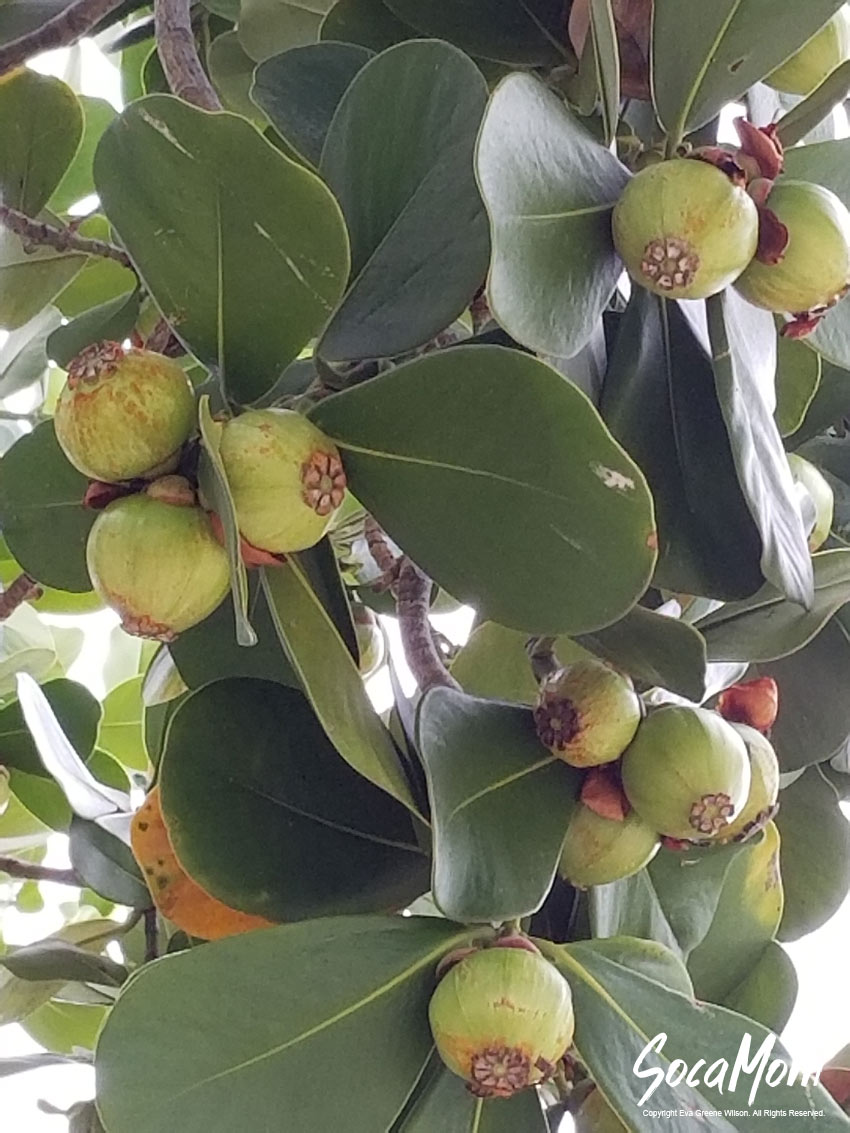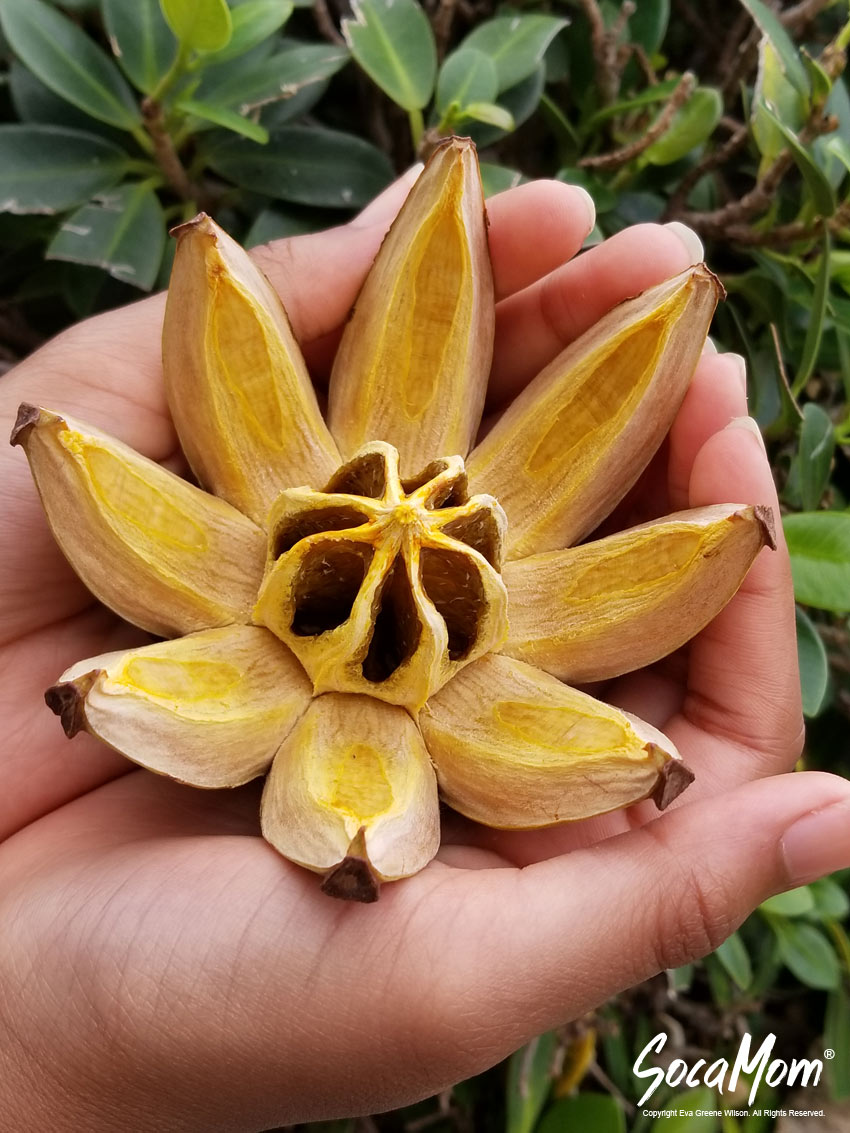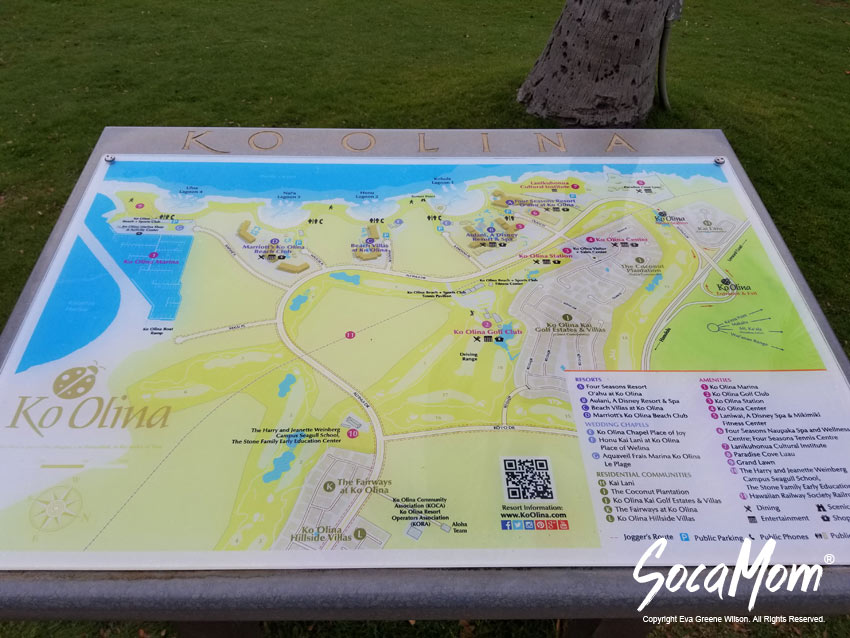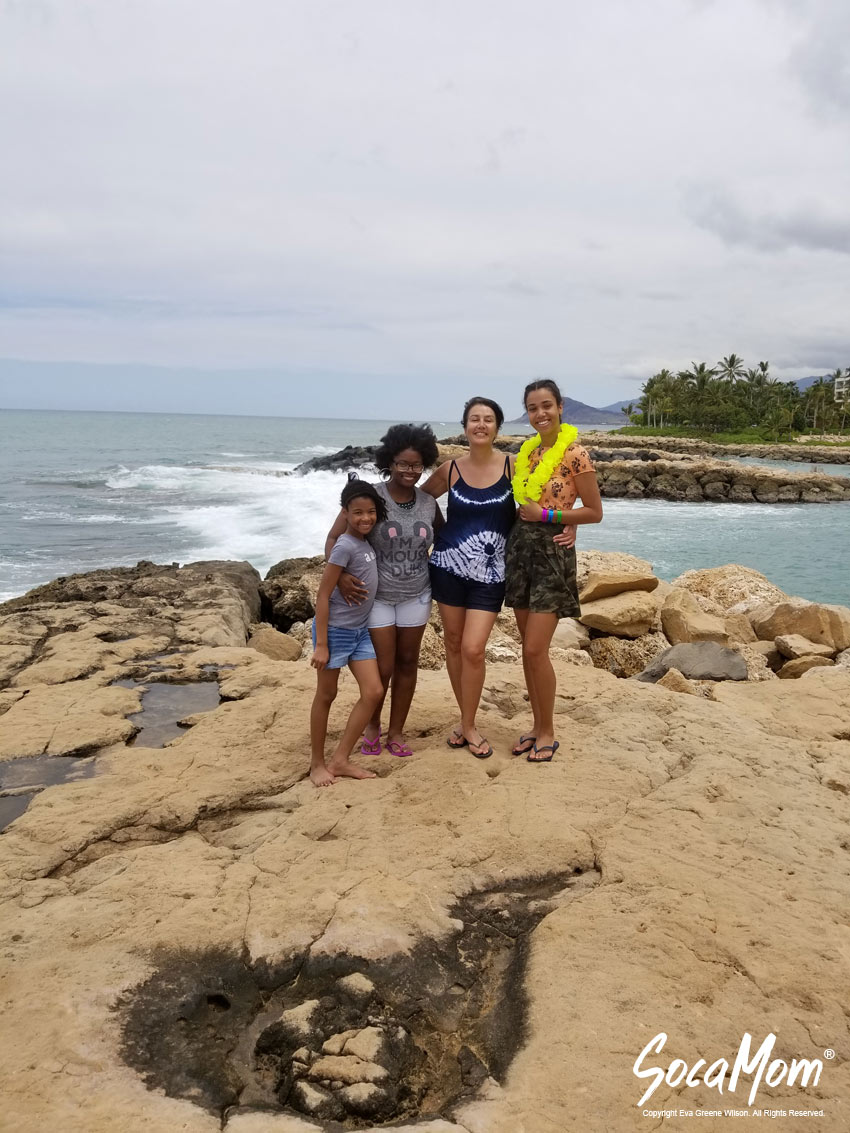 Family who loves to walk and explore.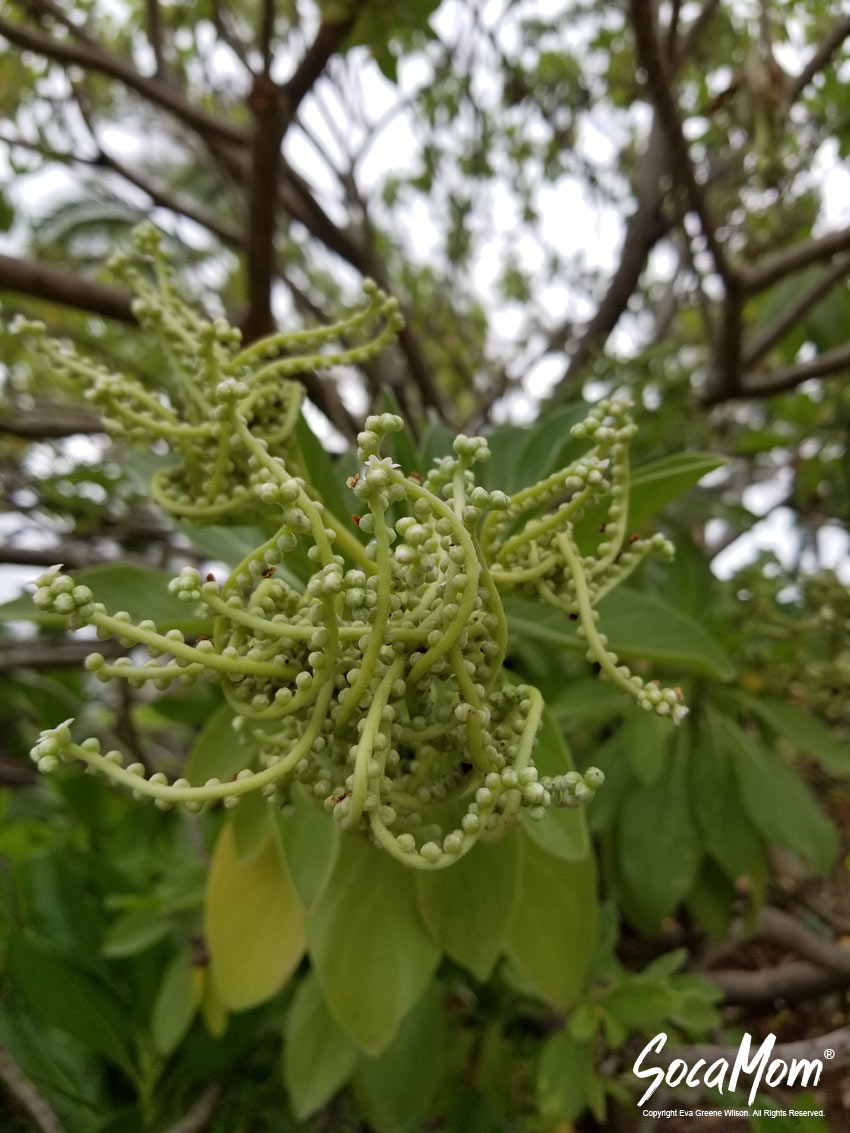 We didn't know what any of these things were, but they were beautiful to look at.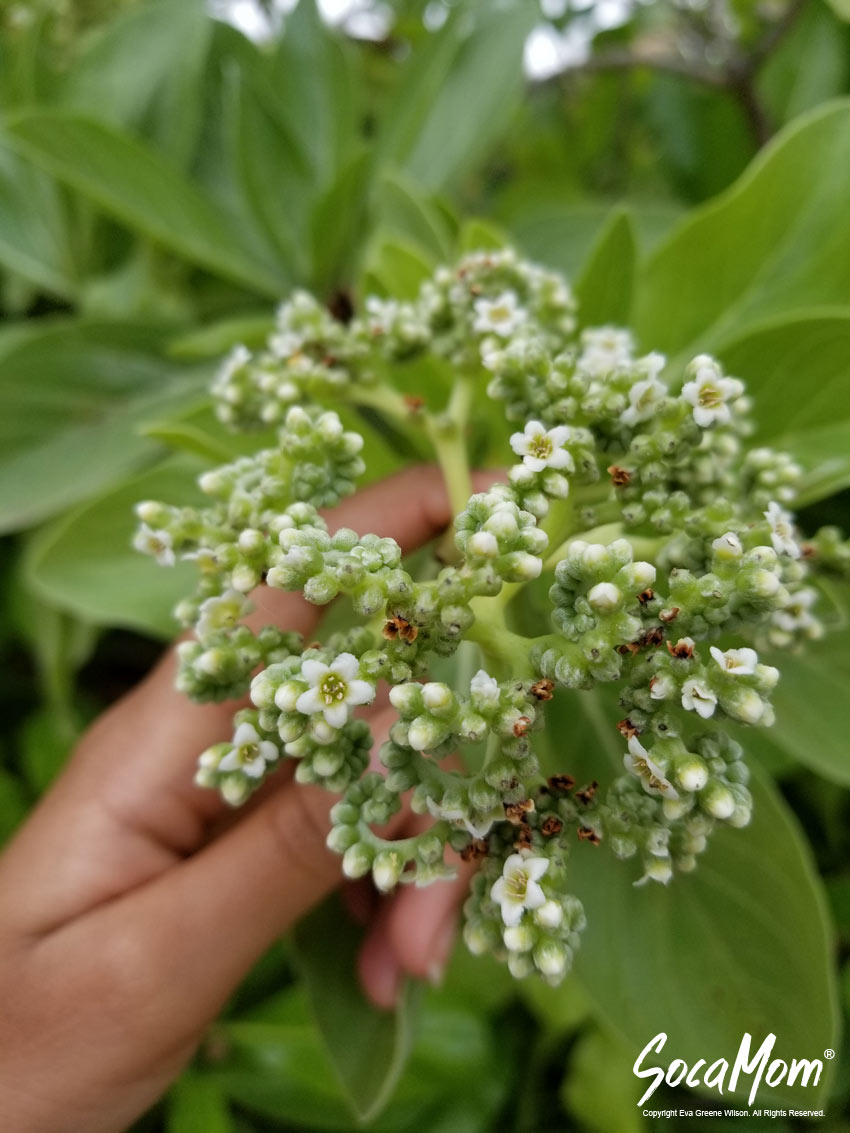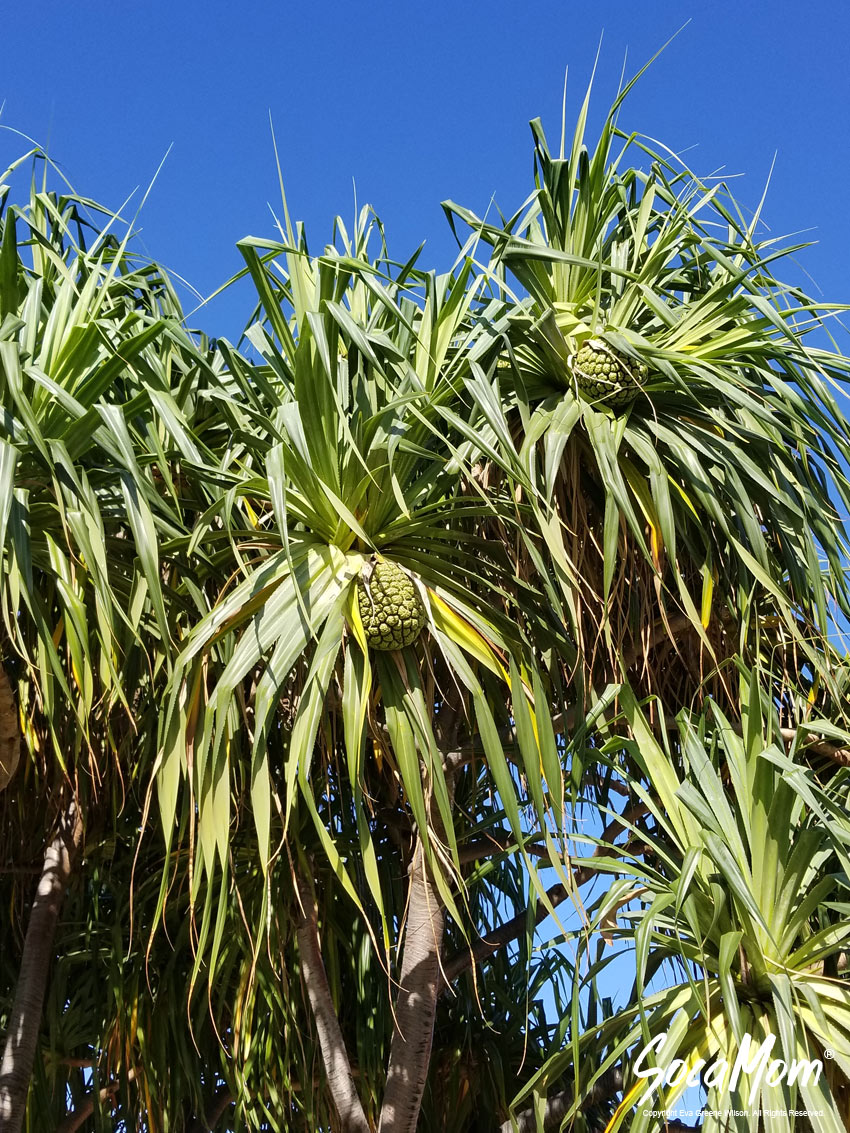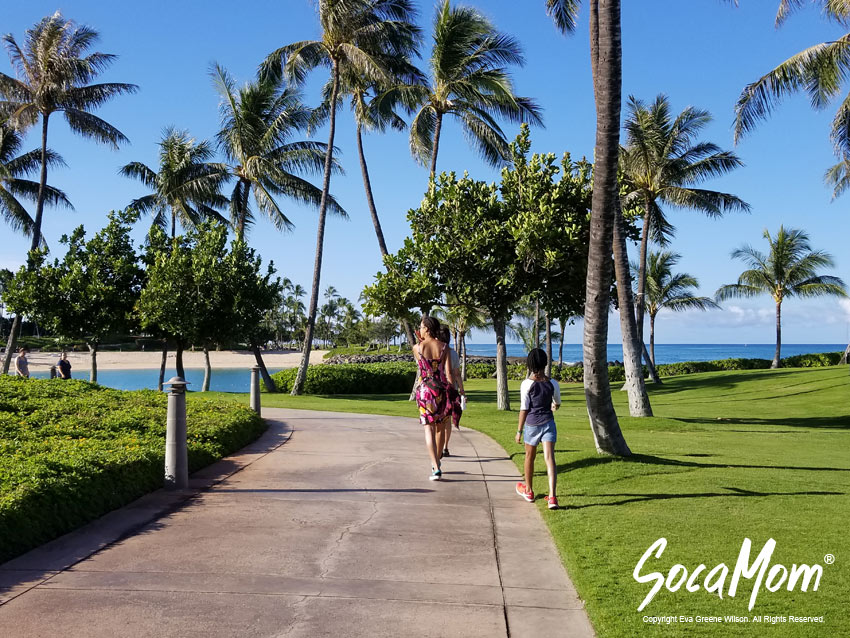 The walking path is fantastic. End to end you can get in about a mile and a half, nearly two miles.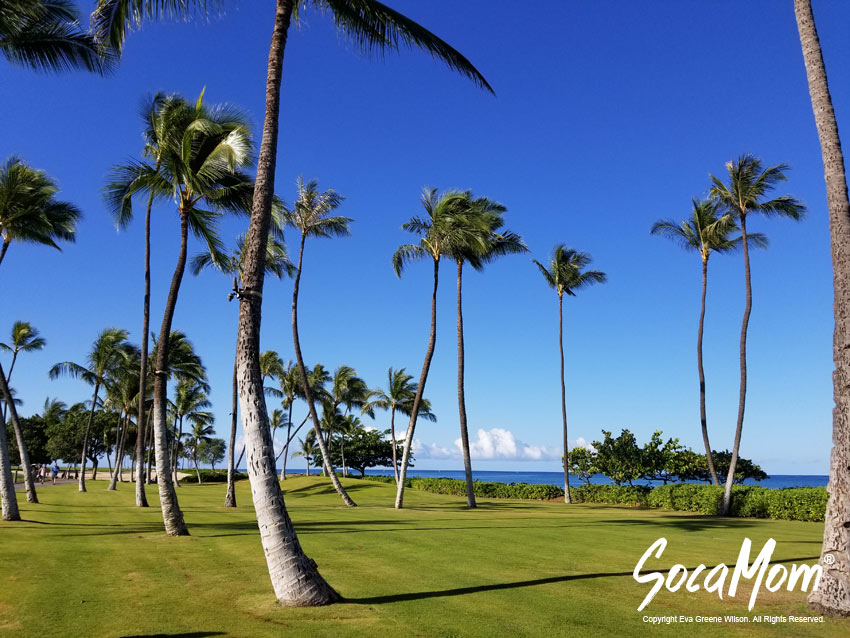 A cartwheeler's paradise.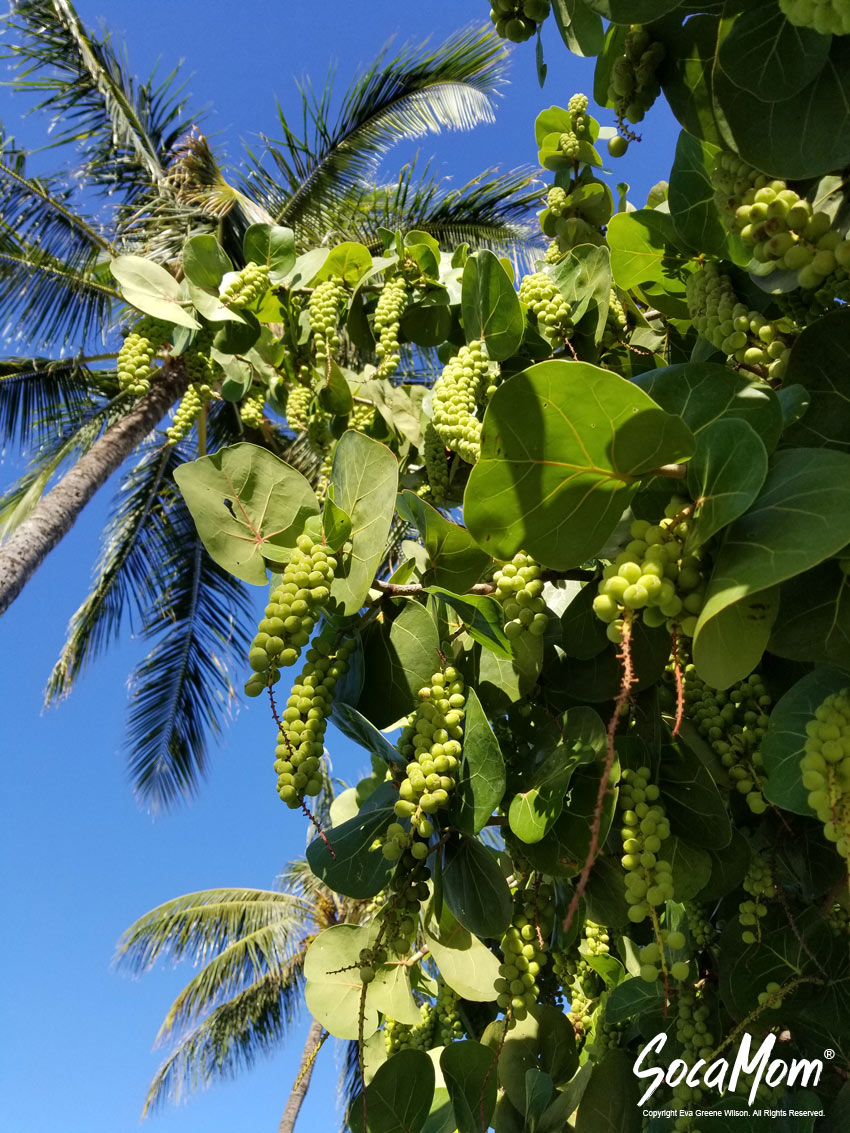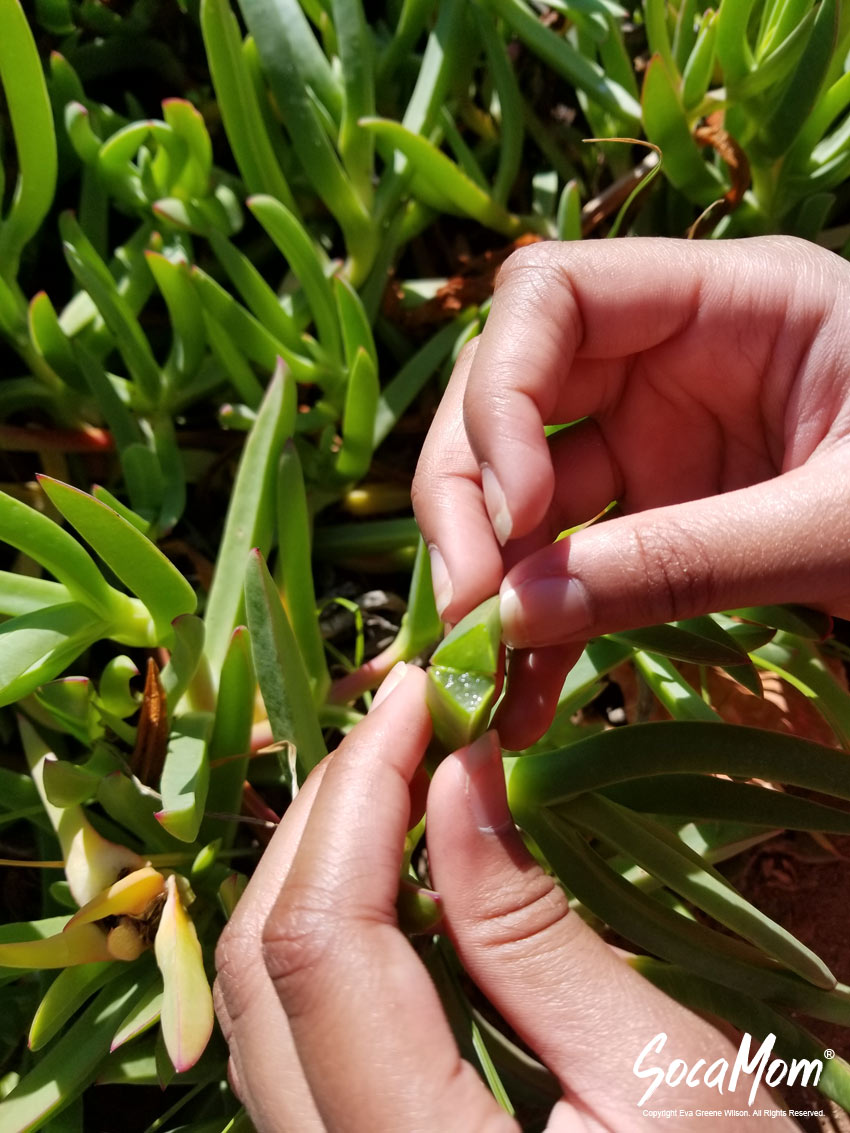 I was pretty sure I saw Laila Ali jog by – three times (we weren't speed walking) – and she gave us a friendly hello. According to her Instagram, that was indeed her. There are also yoga classes for a fee.
Do I need floaties or life vests?
We were given a blow up surf board by a young lady whose family was leaving, and enjoyed it a lot at the beach. If you buy one, you can't use it in the pool, unless they are those baby sized things, so be prepared to give it away before you leave.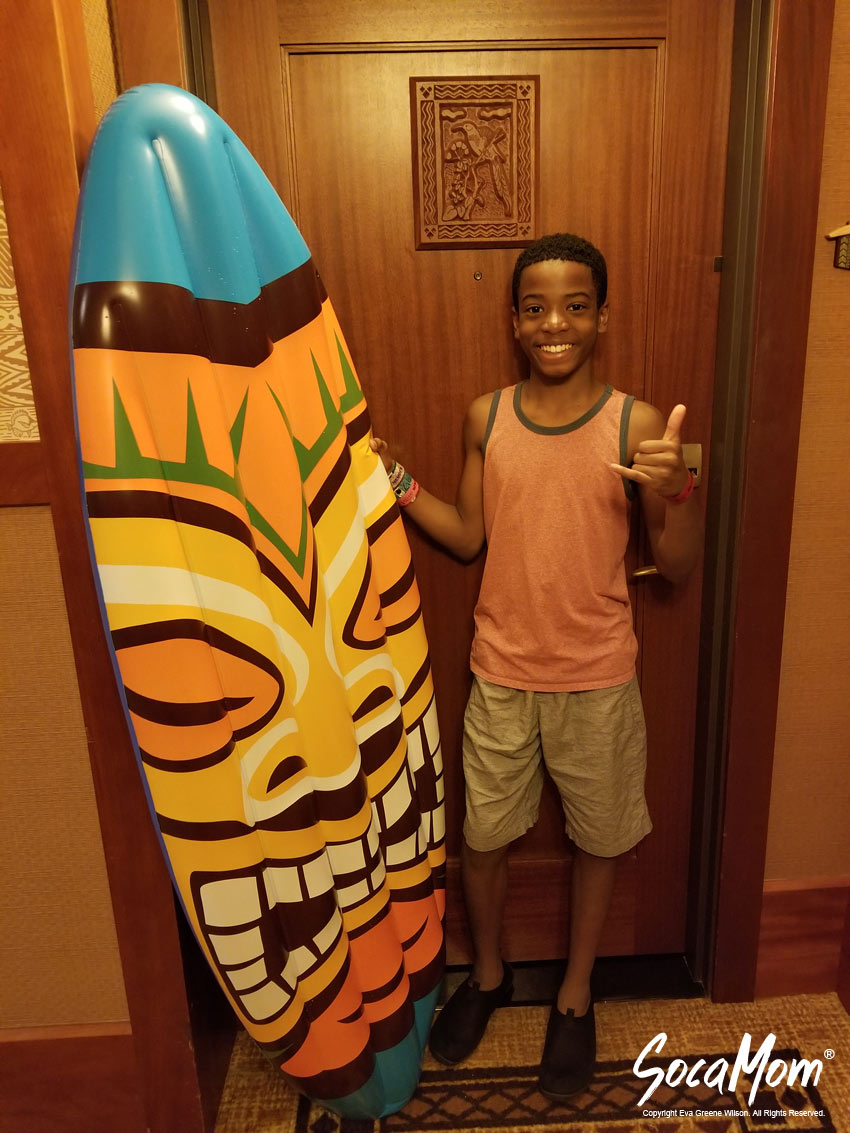 Before we left, my middle son and cousin scoured the resort for a "deserving" kid – one who was going to be there for a while, looked like they would enjoy it, and promised to pass it on before they left. They found a family with eight kids who were going to be there two weeks. Don't forget, boogie boards are free from Beach Rentals.
You don't need to bring a life vest – they are provided.
How much freedom to the kids have at Aulani?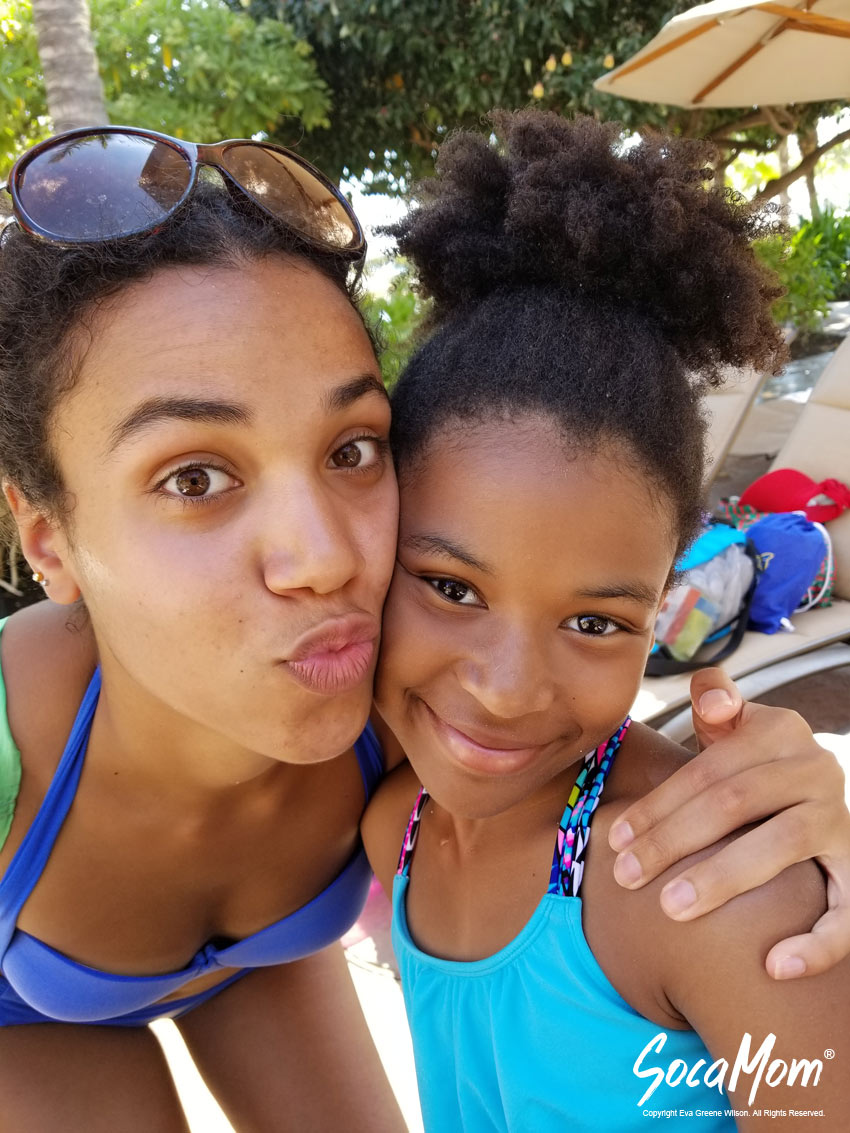 Kids under eleven must be accompanied by an adult in the pool area. We always had someone with the kids – but that's us. Not everyone followed that rule. Parents or a designated person over 18 have to sign kids into kid's activities at Aunty's Beach House, but teenagers can go to their activities on their own. The beach is open to the public and shared with other hotels, so I would provide the same supervision for your kids as you would in any public place. If you have older kids, their room keys can be valid for charging rentals and food, if you choose. Make sure they know what they can and can't charge, and that they are responsible enough not to lose it. It can get expensive for you if the card falls into the wrong hands.
What if I have an infant or toddler?
There were a LOT of babies at Aulani. A lot. I would suggest buying and packing swim diapers, but buying regular diapers when you arrive to save space when you pack. When I had an infant, I usually got a rental car because you never know what could happen or what you might need at what time of night. There are stores within walking distance, but you may want to get to WalMart, Target, or a drug store, so a rental car might be best. The room has a Pack N' Play, so clearly Aulani is ready for you and your little one. There is also a very shallow kiddie pool/splash park area that the little ones really enjoyed.
Now what you likely came here for… THE PACKING LIST!
What do I pack when I go to Disney's Aulani Resort?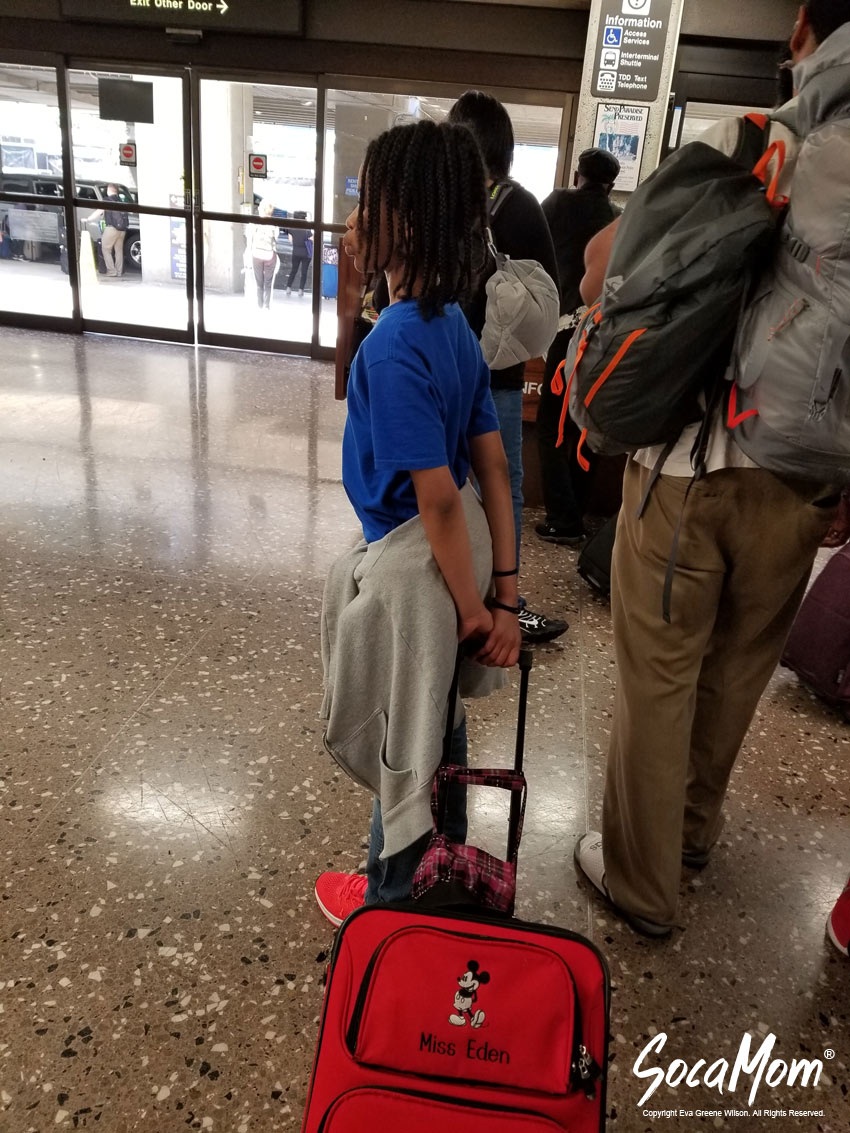 You can do a full week at Aulani with just a backpack or a small suitcase and a personal bag or purse – Team Carry On!
Kids' Clothes
Underwear – 1.5 pairs per day. So if you are going for 6 days, 9 pairs of underwear.
Socks – you won't really need these, but we packed a couple pairs anyway.
Swimsuits – 2 or three so that one can be drying, while one is being worn. I always choose very bright colors so that I can track my kids on the beach and in the pool.
Beach Cover Up or t-shirt – I don't like my kids walking through the lobby in swimwear, so I make sure they have a cover up to wear on the way back to the room.
Jeans x 1 – If you choose to do certain activities like horseback riding in North Shore, you will need a pair of long pants.
Shorts and t-shirts – One set per day is fine. If there is a washing machine, that is definitely all you will need.
Light Jacket or zip up sweatshirt – it could rain, so a jacket or light sweater is good to pack just in case of cooler temperatures.
Work out clothes – many activities are on the beach, no shoes required.
Accessories
Belt – if you buy the kids clothes big like I do so that they last a while, you'll need one of these
Hair accessories (clips, ponytail holders, bows, barrettes, headbands)
Baseball cap or visor
Shoes
Personal Items
Contacts or glasses – bring extra of either or both
Ponytail Holders and headbands
Comb
Brush
Razor (for legs and bikini line)
Nail clipper
Tweezers
Scarf or bandana – if you tie your hair up at night. I don't, but I brought one anyway.
Toothbrush and cover
Lip Balm
Towel turban – I had to wash and condition my daughters hair every evening. We would put this on at night so that she could sleep and her hair could dry overnight.
Travel size
Shaving foam
Toothpaste – 1 each person
Your favorite shampoo and conditioner – 1 each person
Extra conditioner
Vaseline
Gold Bond Powder – If your thighs touch, this is a must.
Contact Solution
Body Wash – 1 each person
Lotion – 1 each person
Insect Repellent Wipes
Grown Ups Clothes
Underwear – 1.5 pairs per day. 6 days, 9 pair.
Socks – 2 pair for the trip.
Swimsuits – At least 2 so that one can be drying, while one is being worn. Next time I'll take three or more. When that's pretty much all you wear, you don't want to always be rocking the same outfit.
Beach Cover Up, t-shirt, or sarong – the ABC store had wraps and maxi dresses for a great price.
Jeans – at least one pair.
Shorts and t-shirts – One set per day
Light Jacket or zip up sweatshirt
Maxi dress or skirt/Button up golf shirt and khakis for dinner
Work out clothes – many activities are on the beach, no shoes required. (Save Up to 60% Off On Gaiam Products – Free Shipping On Orders Over $50)
For the plane
Playing Cards – regular and uno
Pack of cookies or crackers or both
Small package of Kleenex
Lip Balm
Lei
Ponytail holder
Gum – for ear popping
Charger – plane may have an outlet
Laptop and/or smartphone (FYI I left my DSLR camera at home and got these photos with my Samsung S8. Yep – Even the graduation ones…)
Sandwiches and fruit in a small softside cooler that you can carry as your personal item
Books, paper, pencils, and crayons in case there's no wifi, no outlet to charge devices, and no free movies
Small blanket and inflatable neck pillow
Also…
Photocopy of your driver's license, insurance card, and all credit and debit cards that you carry on the trip (front and back) – If you lose them, you will need the copies to get home, cancel them, etc.)
Copy of each itinerary in each person's suitcase – Kids too! Hopefully your kids won't wander off or get lost (those doors on those trains and trams in the airport can close on you pretty quickly) , but it is important that if they do, that they can show someone where they are supposed to be.
Pepto Bismol and suppositories – for obvious reasons, not everyone can go when they are jet lagged.
My husband put each person's personal care items in a large zip lock bag. We each had a backpack for the plane, so the personal care items went in that to make going through security easier. We didn't check any of our luggage. Don't forget, you can do a full week at Aulani with just a good sized backpack.
We had a BLAST at Aulani, and will definitely try our best to make it back there soon. Have you been to Aulani? What did you find useful? If you have additional questions, ask me in the comments and I'll try my best to give you a helpful answer!