The kids and I make cookies on my days off.  It is usually a sugar cookie or something simple, but today is different. Today, I finished my last exam for the semester, and we hit the grocery store to get ingredients for our tropical celebration cookies.
Since it was cold and windy today, we figured that it would be nice to make cookies that reminded us of being on vacation in our favorite tropical destinations.  
Prep Time: 20 minutes
Cook Time: 15 minutes
Yield: 24 to 36 cookies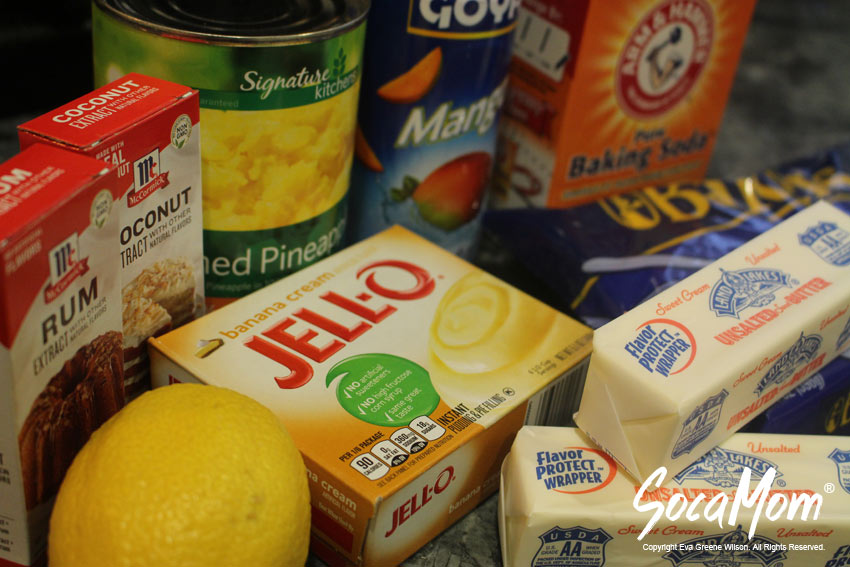 Here's what you'll need to make our soon to be world famous, "Piña Colada Freestyle Cookies!"
Ingredients
1 cup of butter (2 sticks), room temperature
3 tbsp of canned crushed pineapple
1 ½ cups brown sugar
1 cup white sugar
1 tbsp lemon juice
1 tsp baking soda
1 tsp rum extract
1 tsp coconut extract
2 cups flour
2 tbsp mango nectar
1/3 cup banana cream pudding mix
1 tsp salt
1 tsp baking soda
1 cup finely shredded coconut
1 egg
You'll also need…
Spatula
Strainer
Small bowl
Wooden spoon
Large mixing bowl
Medium mixing bowl
Whisk
Mixer
Cooling rack
The kids stuck around to help as long as they could without arguing, so I had a little help – on and off.
Preheat the oven to 350 F.
Use the mixer to cream butter, brown sugar, and white sugar in the large bowl.
Over a small bowl, use the strainer and a spoon to srain as much of the liquid out as possible. You want to keep the pineapple, not the juice.
Transfer the pineapple to a small bowl and mix in the rum extract, coconut extract, lemon juice, and mango nectar.
Use the whisk to mix the flour, baking soda, pudding mix, and salt in the medium bowl
Use the mixer to add the egg to the creamed butter and sugar, then add the pineapple mixture and mix well.
Stir in the dry ingredients from the medium bowl. Once it is fully combined, and you can see no flour, stir in the coconut.
Refrigerate for 15 minutes.
Line a baking sheet with parchment paper.
Remove the bowl of cookie dough from the refrigerator and use a spoon or your hands to form 1.5 inch balls. Set on the baking sheet about 2 inches apart.
Bake for 10 – 15 minutes.
The cookies will be soft. Use a spatula to transfer them to the cooling rack.
Check out the photos of our work in progress!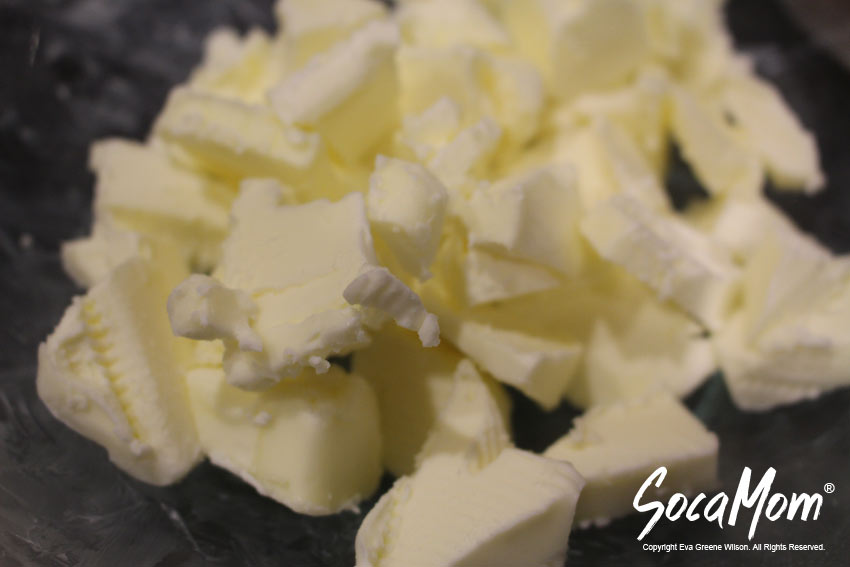 I cut up the butter to try to "help" it get to room temperature.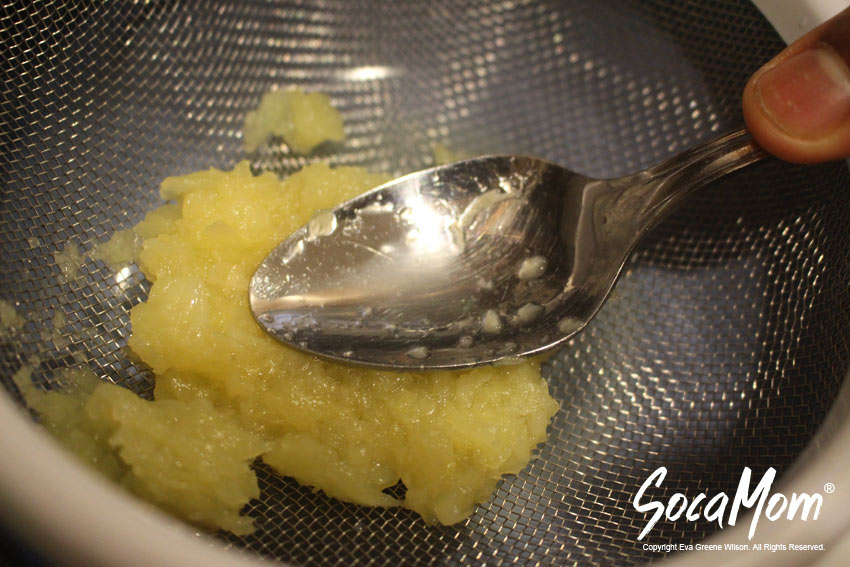 There was more liquid in these canned pineapples than we expected…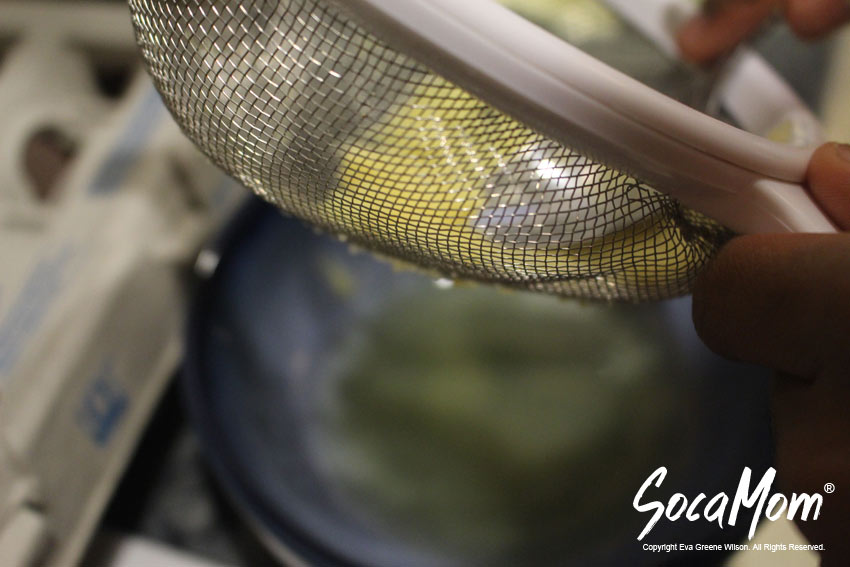 … a LOT more.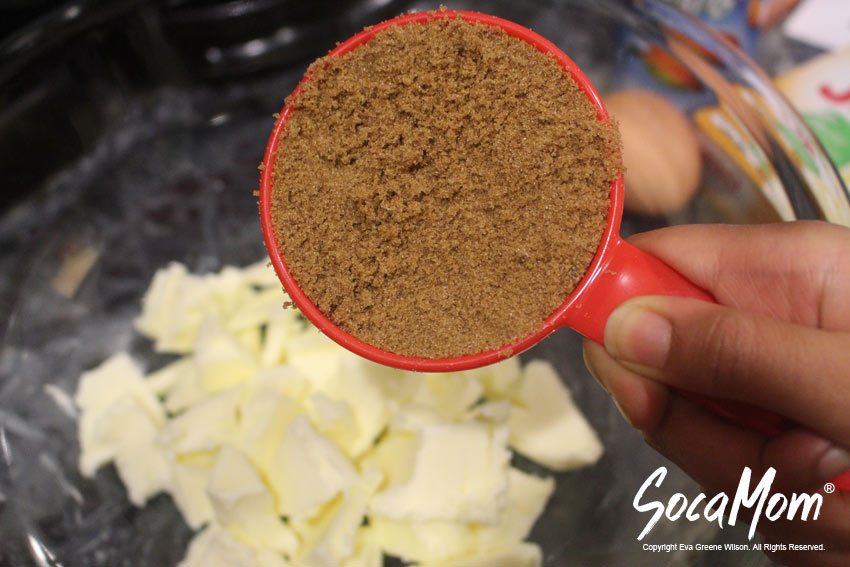 We didn't do half and half on the brown sugar… honestly, can you ever have too much brown sugar?  I say no.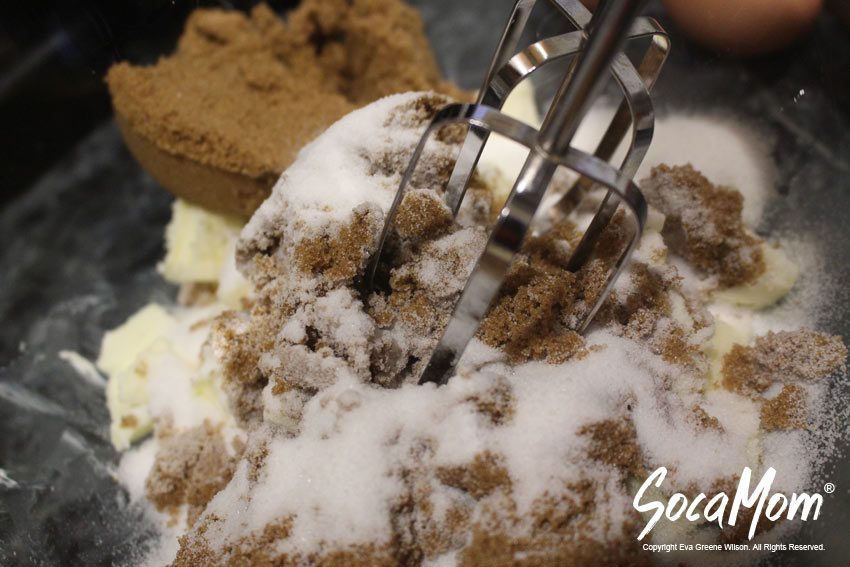 This takes way longer than it does in those one minute Facebook videos.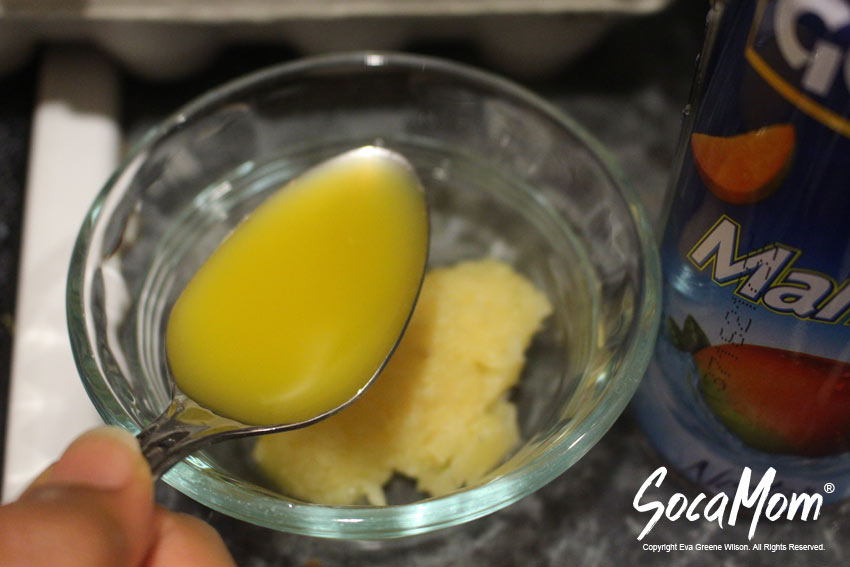 We did all that straining, just to add back the mango nectar.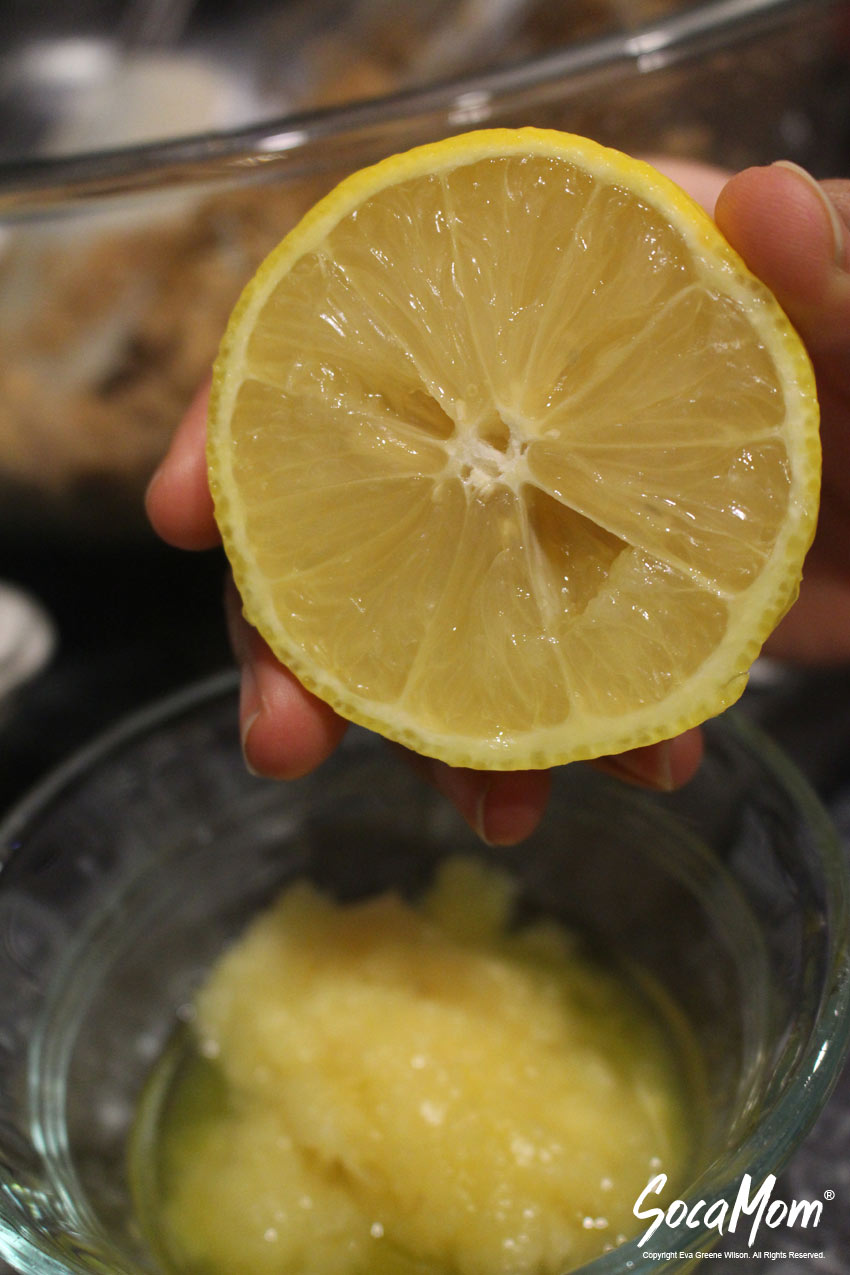 This was one good looking lemon.  Li'l Bit wanted to use lime, but we didn't have any.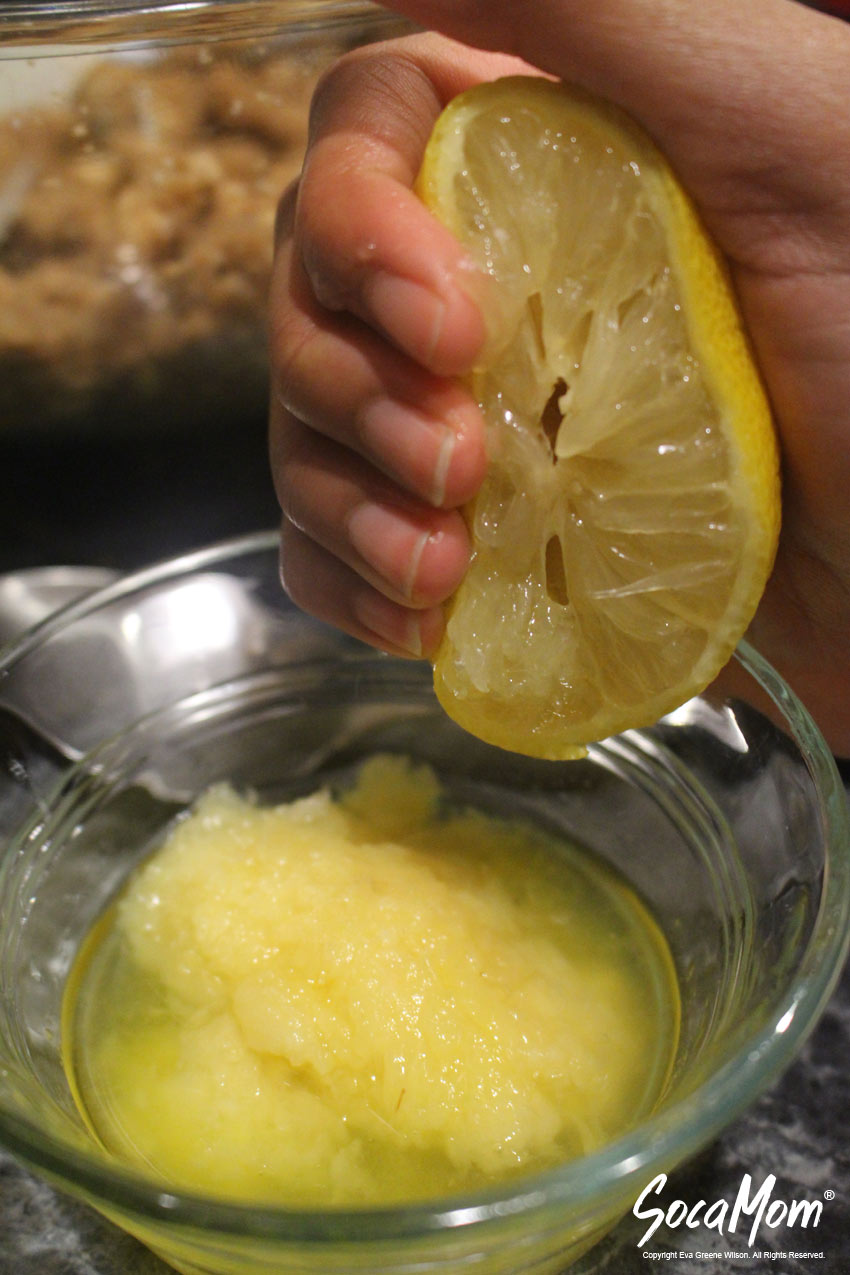 This stuff SMELLS AMAZING! I kinda wanted to just eat this.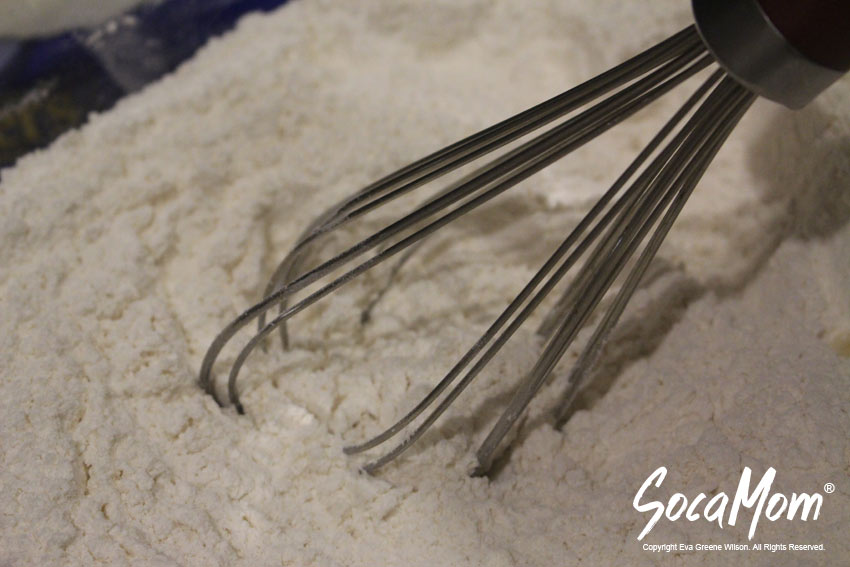 Mixing the dry ingredients…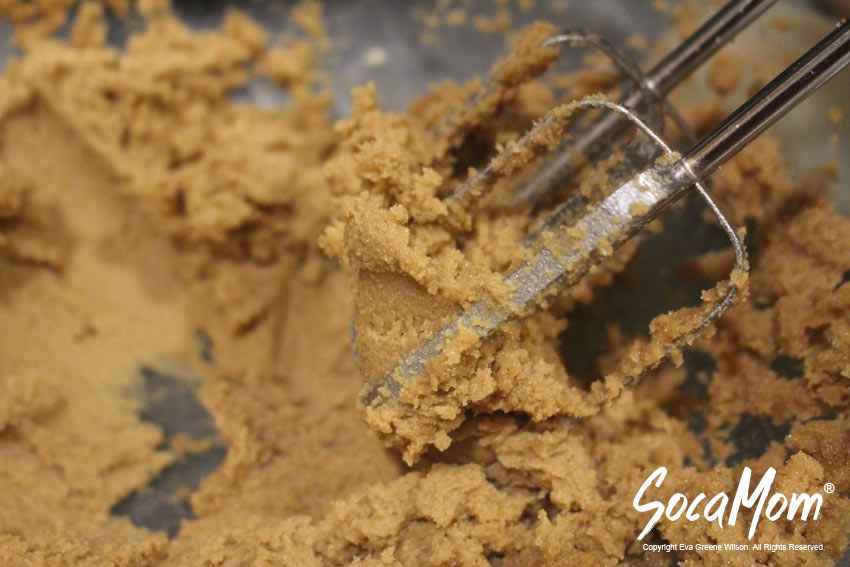 This is how it looked after the butter and sugar finally got it together.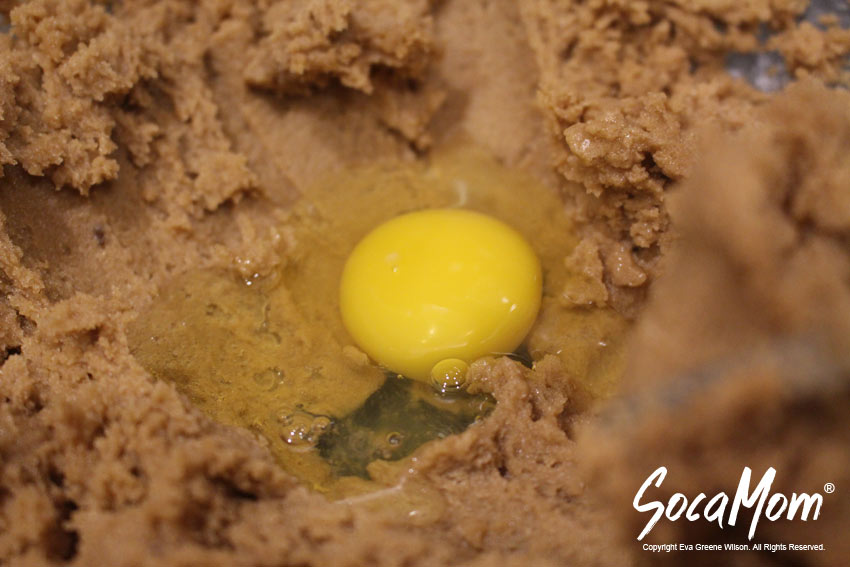 Mixed in the egg… after I got that stringy thing out.  I hate the idea of possibly finding that in a cookie.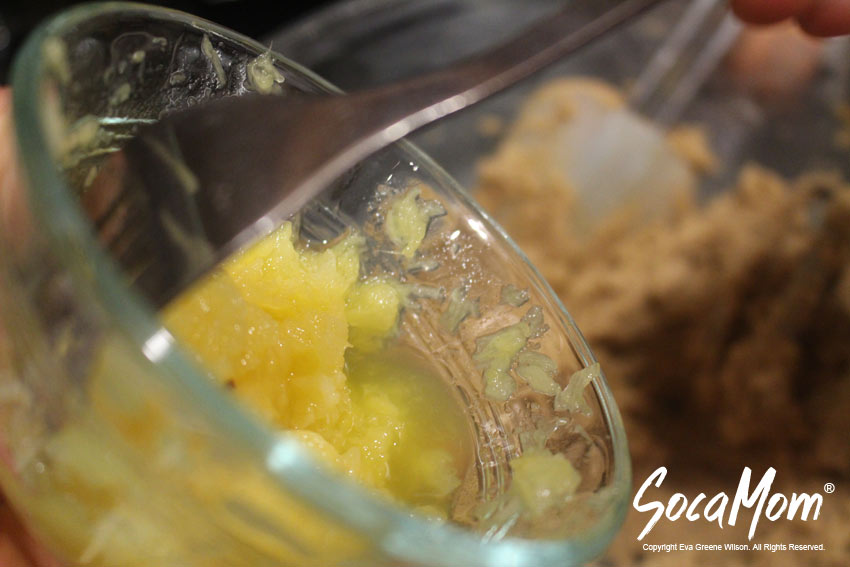 Then I added the good smelling stuff… mmmmmmmmmmmmmmmm…..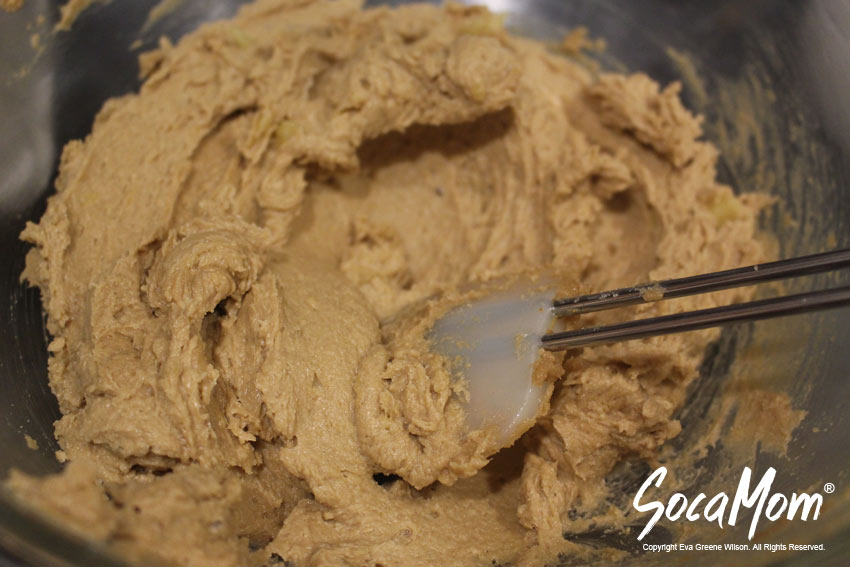 Mixed that in until I couldn't see it anymore.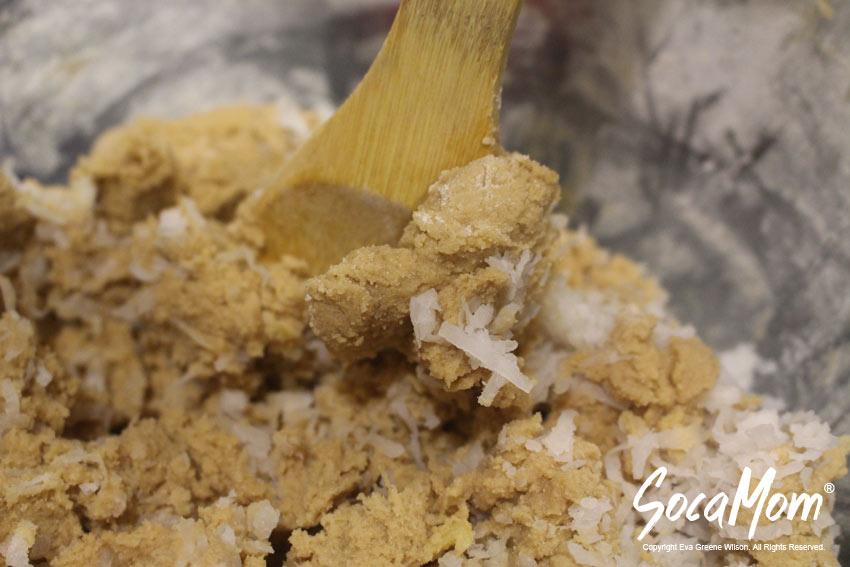 Then added the coconut. It took a lot to get the kids not to try to eat this at this stage.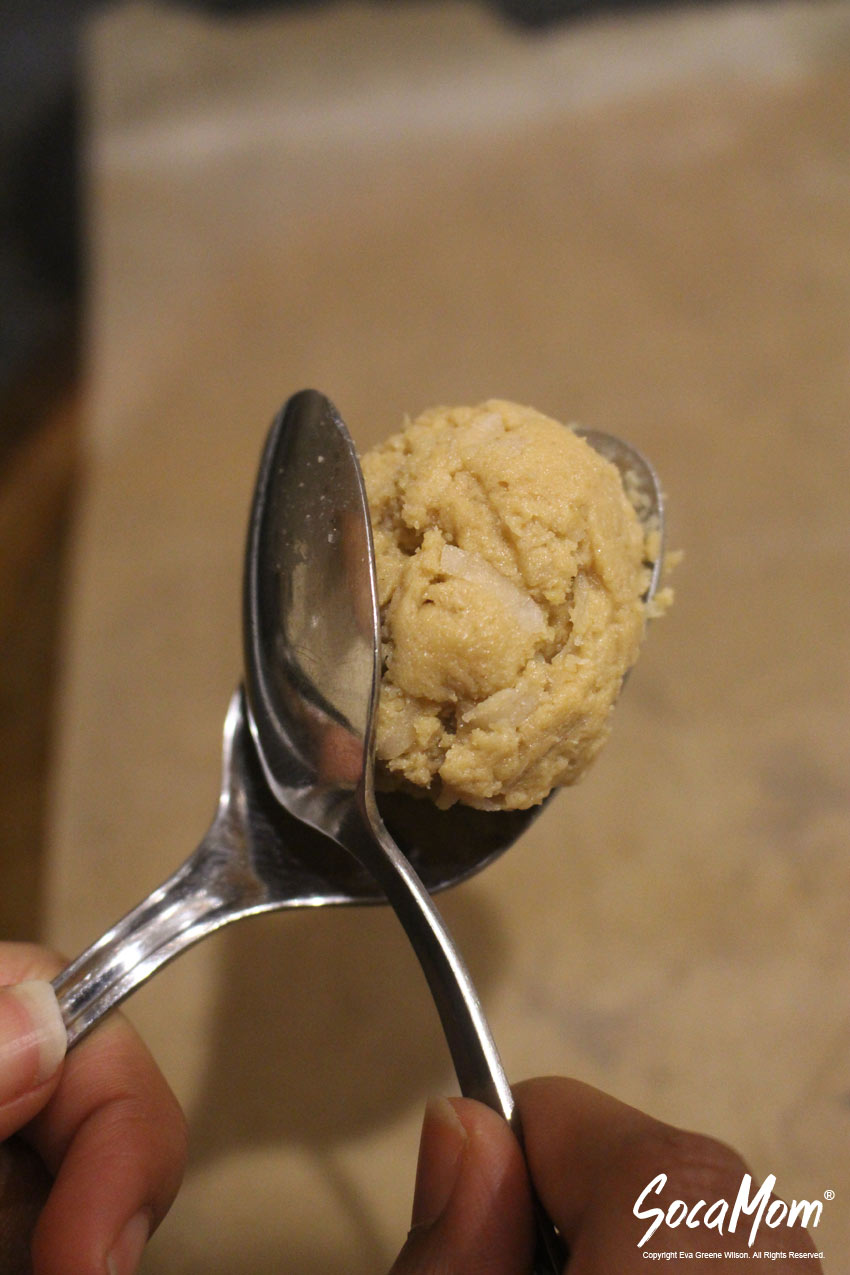 I don't like messy hands so we used two spoons to make the balls… at first anyway.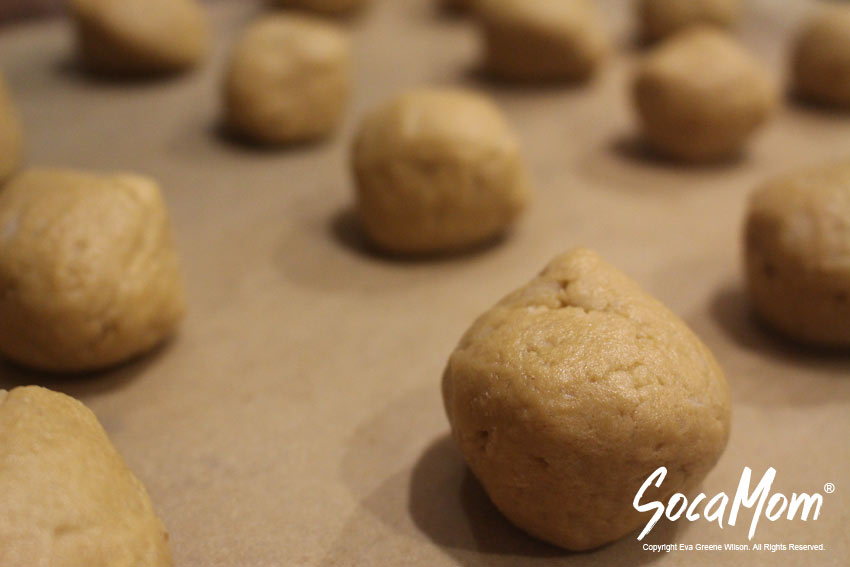 Then we just went for it with the hands… Who has the time to fool with those spoons.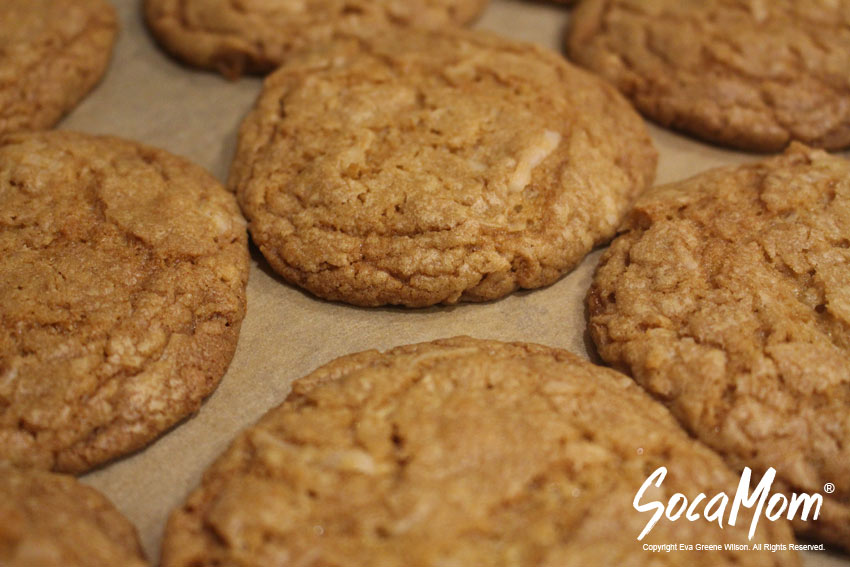 15 minutes later… whoa.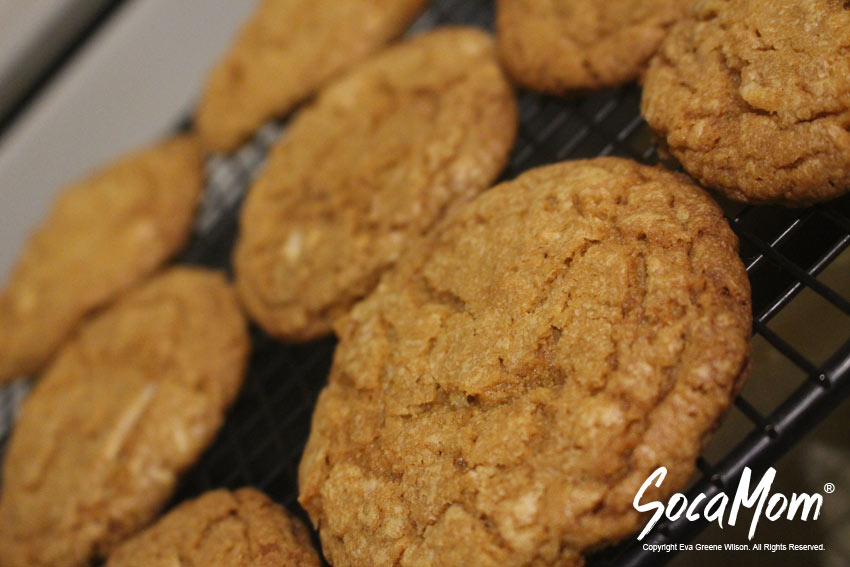 Moved them to the cooling rack. They were really soft.  I was just happy that they looked like cookies and not biscuits or something, to be honest.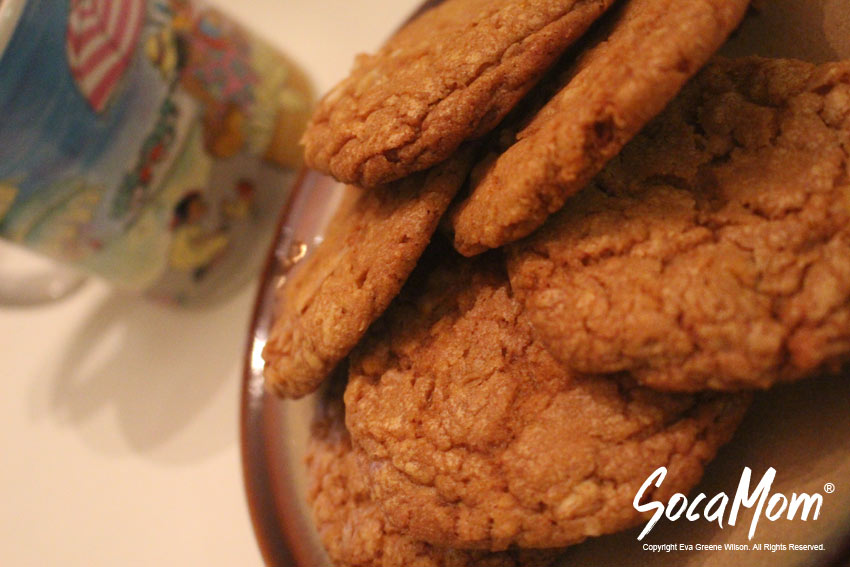 Milk was in order.  We didn't have any so we settled for water.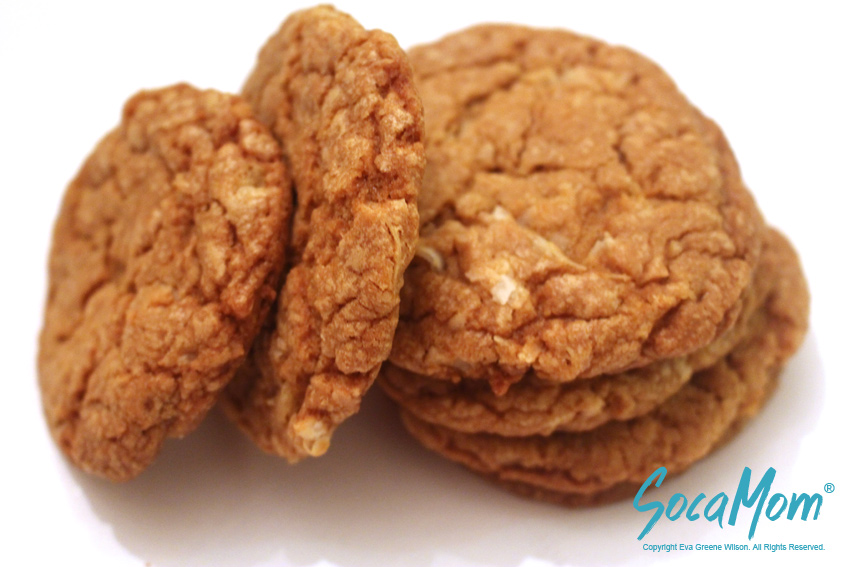 They came out crispy on the edges and soft and chewy in the middle.  Li'l bit thought it had too much banana flavor, and Mr. Social loved it as is.  You can probably substitute more flour for the banana pudding if that isn't your thing.  I'm no scientist, but I think that may have been part of what made it soft.  We officially changed the name to "Banana Piña Colada Freestyle Cookies."  I would guess that you could change the flavor up some by adding other flavors of pudding, like maybe a Strawberry Piña Colada Freestyle or something like that.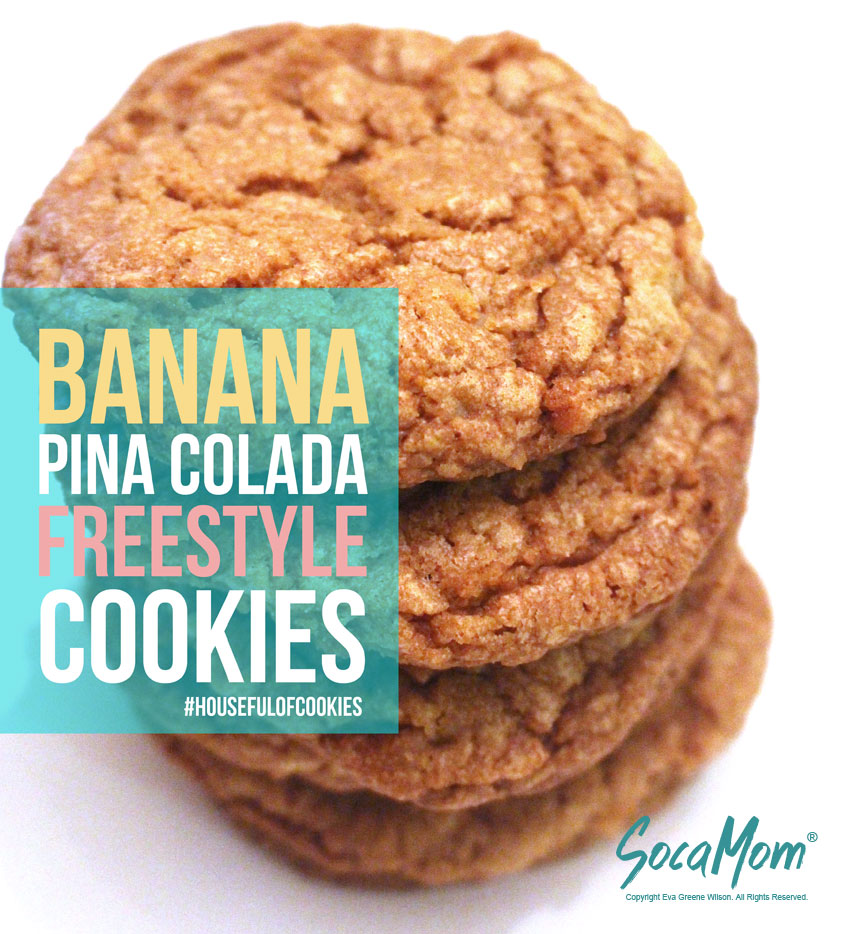 This post is part of the 2nd Annual #HousefulOfCookies blog hop! 26 other bloggers and I are sharing cookie creations for your holiday cookie swaps and parties! Use the hashtag #HousefulofCookies to follow along on Twitter and Facebook.
FYI… This cookie recipe is totally made up, hence the "freestyle" part of the name.  I was really lucky that it came out right on the first try! If you try it and come up with another variation, let me know in the comments.