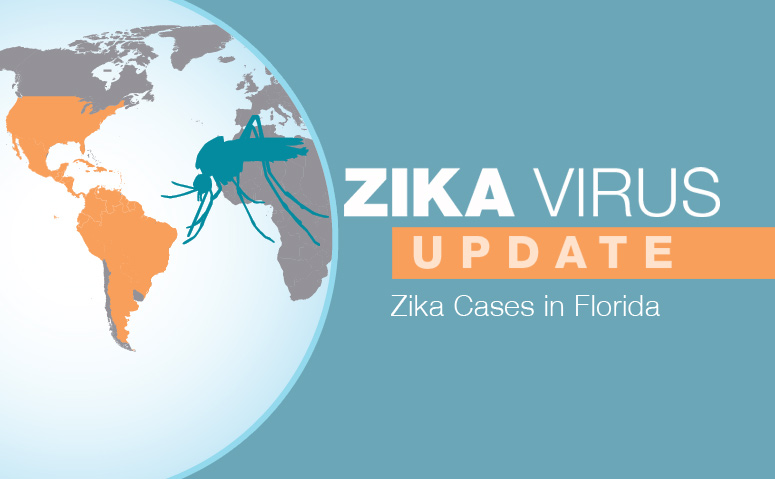 (Image from CDC website)
PLEASE READ THIS UPDATE AND CLICK ON THE LINK TO THE CDC PRESS RELEASE FOR MORE INFORMATION.
"The Centers for Disease Control and Prevention (CDC) has been informed by the State of Florida that Zika virus infections in four people were likely caused by bites of local Aedes aegypti mosquitoes.  The cases are likely the first known occurrence of local mosquito-borne Zika virus transmission in the continental United States.  CDC is closely coordinating with Florida officials who are leading the ongoing investigations, and at the state's request, sent a CDC medical epidemiologist to provide additional assistance." (SOURCE: http://www.cdc.gov/media/releases/2016/p0729-florida-zika-cases.html)
---
It seems like every few years there is a virus plaguing the Caribbean that is carried by mosquitoes. In 2013 it was chikungunya (https://www.cdc.gov/chikungunya/), and this year it is the dreaded Zika virus. What makes the Zika virus so terrifying is that it threatens unborn children. In May 2015, the Pan American Health Organization (PAHO) issued an alert regarding the first confirmed Zika virus infections in Brazil. Just over a year later, athletes are pulling out of the Olympics that is to be held in Brazil, or crafting special suits that they hope will protect them from mosquito bites if they choose to compete.
[Download this activity booklet from the CDC for your kids]
Brazil is not the only country affected to date. So far, Aruba, Barbados, Bonaire, Cuba, Curaçao, Dominica, Dominican Republic, Grenada, Guadeloupe, Haiti, Jamaica, Martinique, Puerto Rico, Saint Barthelemy, Saint Lucia, Saint Martin, Saint Vincent and the Grenadines, Sint Maarten, Trinidad and Tobago, US Virgin Islands, Belize, Panama, French Guiana, Guyana, Venezuela, Mexico, and many other south and central American countries have reported cases.
If you are traveling to these areas or have family living in these countries, what do you need to know? Here are 8 things that the Centers for Disease Control (CDC) wants you to know.
1. What are the SYMPTOMS?
The most common symptoms of Zika are fever, rash, joint pain, and conjunctivitis. Zika illness is usually mild with symptoms lasting for several days to a week after being bitten by an infected mosquito. People don't usually get sick enough to go to the hospital, and rarely die of Zika.
2. Why should I CARE about Zika?
Zika infection during pregnancy can cause microcephaly, as well as other severe brain defects in a fetus. Pregnancy loss and other pregnancy problems have been reported in women infected during pregnancy. Zika has been linked with other birth defects, including eye defects, hearing loss, and impaired growth. Scientists are studying the full range of other potential health problems that Zika virus infection during pregnancy may cause.
3. What is ZIKA and HOW DO I GET IT?
Zika virus disease, caused by the Zika virus, is spread to people primarily through the bite of an infected Aedes species mosquito. There is no vaccine to prevent Zika virus disease. To prevent infection, you should avoid mosquito bites and wear condoms to avoid sexual transmission. Men with Zika virus can pass it to their sex partners. Mosquitoes that spread Zika virus usually bite during the daytime. Mosquitoes that spread Zika virus also spread dengue and chikungunya viruses.
4. What about my PETS?
Animals do not appear to be involved in the spread of Zika virus at this time. There is no evidence that Zika virus is spread to people from contact with animals. There have not been any reports of pets or other types of animals becoming sick, however, more research is needed to better understand Zika virus in animals.
5. Will it CAUSE GBS?
Guillain-Barré syndrome (GBS) is an uncommon sickness of the nervous system in which a person's own immune system damages the nerve cells, causing muscle weakness, and sometimes, paralysis, and is very likely triggered by Zika in a small proportion of infections, much as it is after a variety of other infections. The Brazil Ministry of Health has reported an increased number of people who have been infected with Zika virus who also have GBS and the CDC is investigating the link between the two.
6. I am in America, CAN I STILL GET IT?
PLEASE SEE THIS UPDATE AND PRESS RELEASE FROM THE CDC (CENTERS FOR DISEASE CONTROL) – http://www.cdc.gov/media/releases/2016/p0729-florida-zika-cases.html
While no local mosquito-borne Zika virus disease cases have been reported in US states, there have been travel-associated cases, and the number of Zika cases among travelers visiting or returning to the United States will likely increase. These cases could result in local spread of the virus in some areas of the United States.
7. Will ALL BABIES whose MOTHERS HAVE ZIKA have problems?
Not all babies whose mothers had Zika during pregnancy are born with health problems. Infection with Zika virus at later times, including around the time of birth or in early childhood, has not been linked to microcephaly.
8. Can I still BREASTFEED WITH ZIKA?
The primary way that infants and children get Zika is through bites of two types of mosquitoes. To date, no cases of Zika have been reported from breastfeeding. Because of the benefits of breastfeeding, mothers are encouraged to breastfeed, even in areas where Zika virus is found.
This information and more can be found on the CDC's website: http://www.cdc.gov/zika/index.html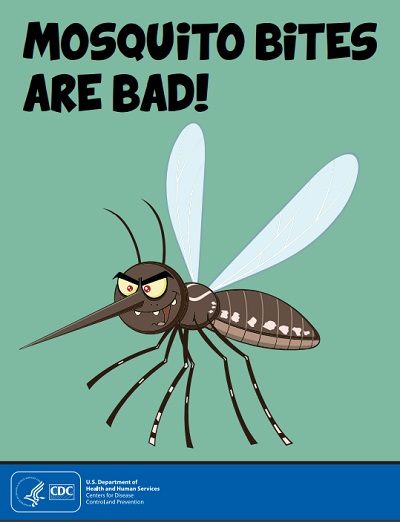 If your kids are concerned about Zika like mine are, check out this coloring and activity booklet that they can read, color, and complete to help them learn how to protect themselves.
[Download this activity booklet from the CDC for your kids]
Endnotes
"Zika Virus | CDC". Cdc.gov. N.p., 2016. Web. 7 June 2016. http://www.cdc.gov/zika/index.html
"Chikungunya Virus | CDC". Cdc.gov. N.p., 2016. Web. 7 June 2016. https://www.cdc.gov/chikungunya/
This is not medical advice. Please seek more information from your medical provider or from the CDC website.