This post is sponsored by Everywhere Agency on behalf of OshKosh B'gosh; however, all thoughts and opinions are my own.
Check out what she and I picked out for this year's holiday weekend, get our best shopping tips, grab the coupon code, RSVP for the Twitter chat, and to do some shopping of your own. When we went shopping for her Holiday gear this year, even though she is 10, glitter isn't entirely off the table. 
UPDATE: Here's your chance to enter to win one of five $50 gift cards from OshKosh B'gosh! Join @OshKoshBgosh and me (@Socamomdc) for a #BgoshBelieve Twitter Chat on December 15th at 1 pm EST. During the chat, we will be talking about holiday traditions and all of your favorite memories. RSVP for the Twitter chat here!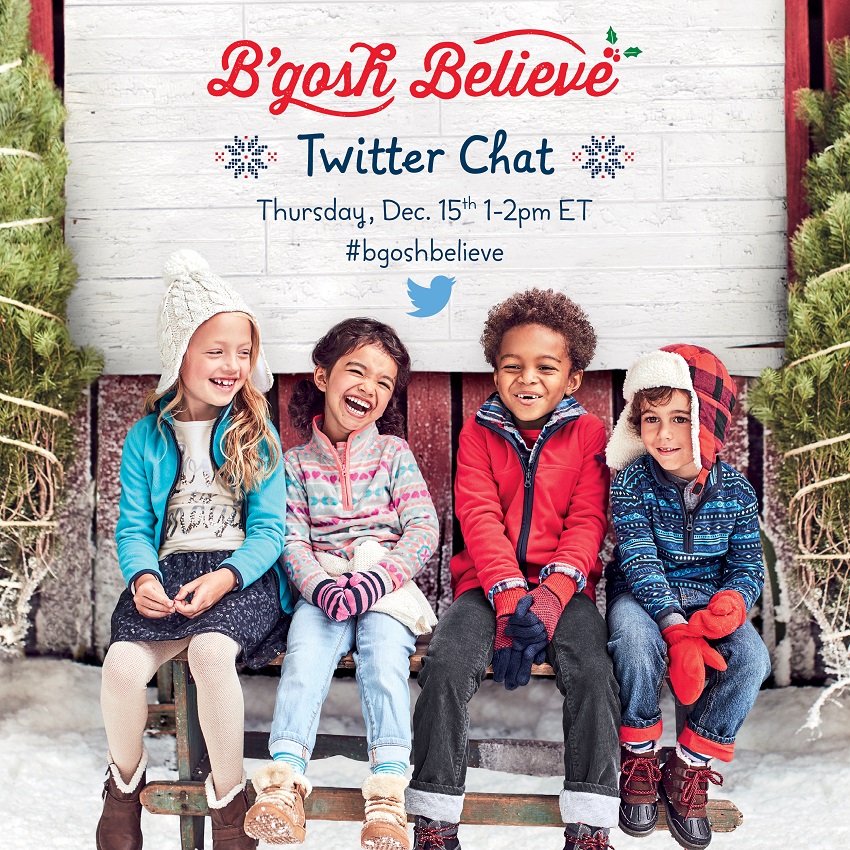 ---
My little bit has always taken her holiday fashion VERY seriously. This kid really loves glitter.  She never cared what other people were wearing, because her intention was to "wow 'em." 
Before we ventured out to the store, we went to the OshKosh B'gosh website to see what she might be into this season. First thing she decided? Ear muffs were definitely happening. Will it even be cold enough for these this Christmas? Probably not. Where we are it never gets that cold until after the new year.  She doesn't care. Earmuffs. Are. Happening.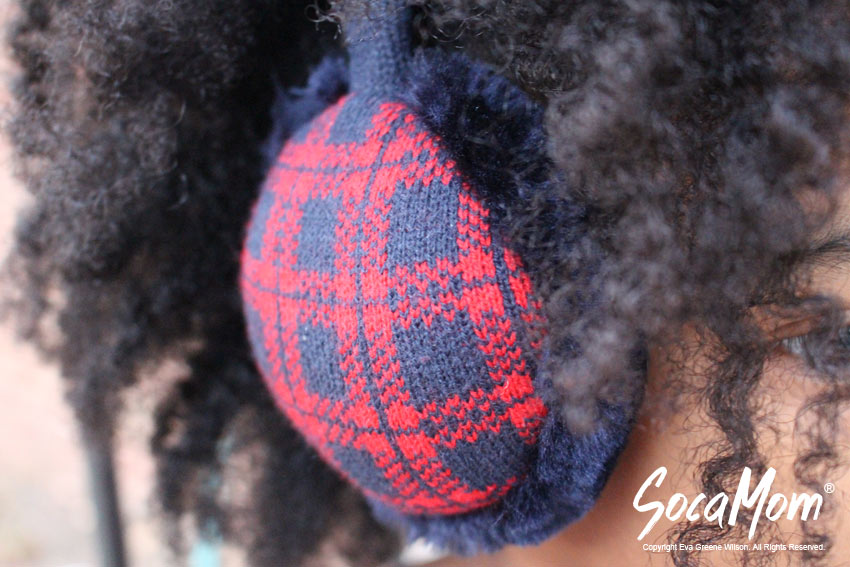 Tip #1: If you are working within a budget, make sure you save some funds for accessories like gloves, hats, bows, suspenders, jewelry, and other fun items to coordinate with the outfits.
She picked out the cutest plaid tunic, with gold glitter accents.  She said the red and gold said "Christmas," so she was all in. It was light, comfortable, and perfect for layering.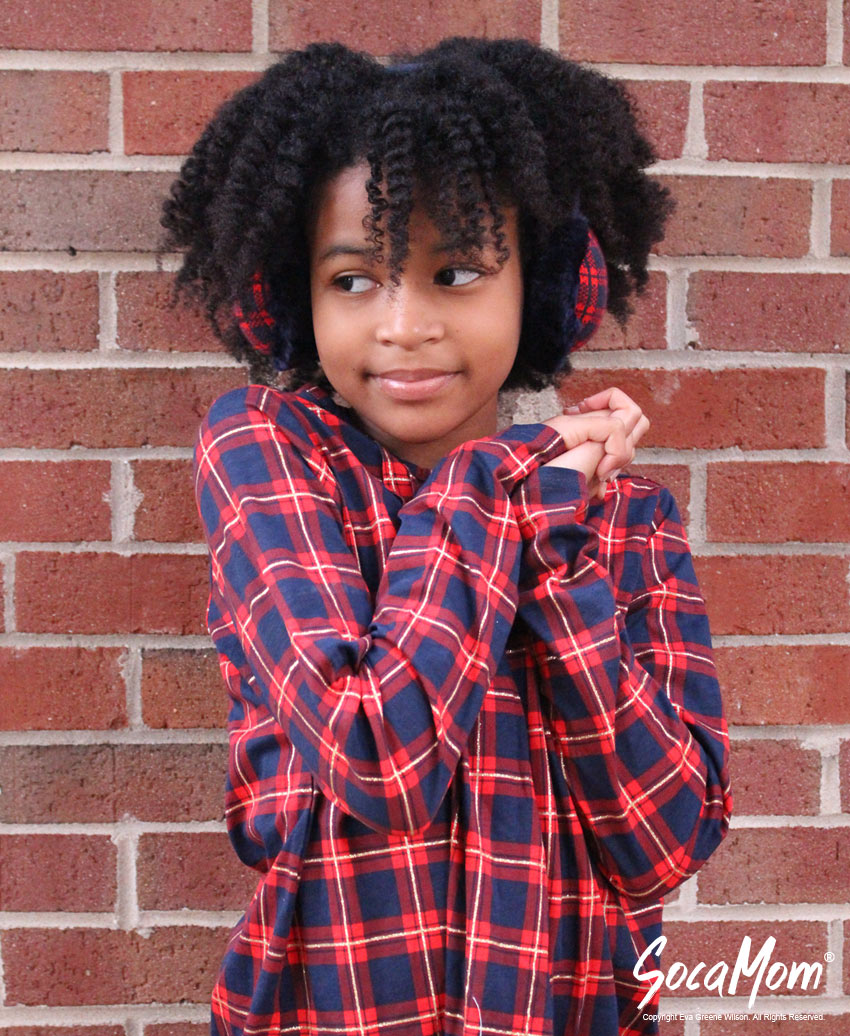 Tip #2: Kids like to enjoy holiday foods too, maybe a little too much, so we always dress the kids in comfortable tops – perfect for eating and napping afterwards.
She loved shopping online and being able to find what she saw online in the store – as the kids say, "IRL." (That's "In Real Life" in case you don't spend a lot of time on social media.)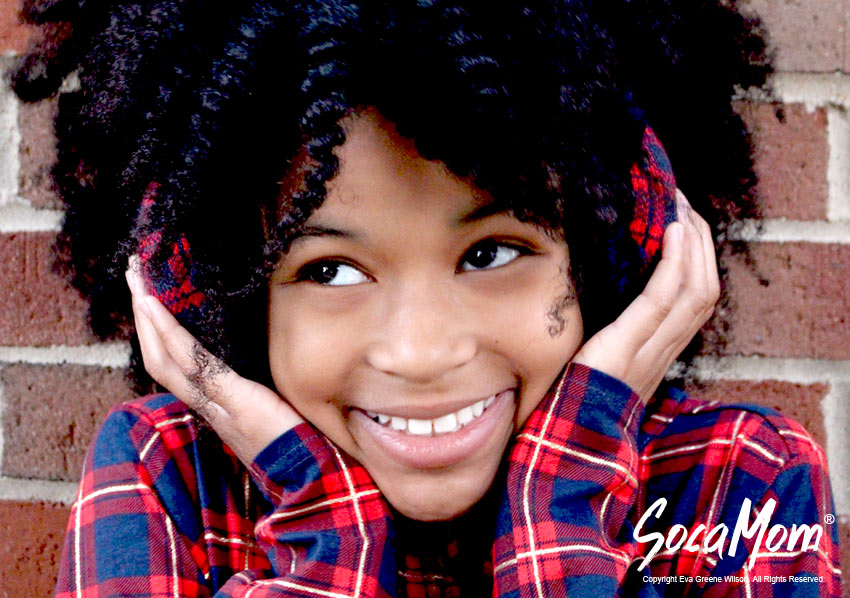 The earmuffs were a hit, and she loved that they matched, but not EXACTLY. Which leads us to the next tip…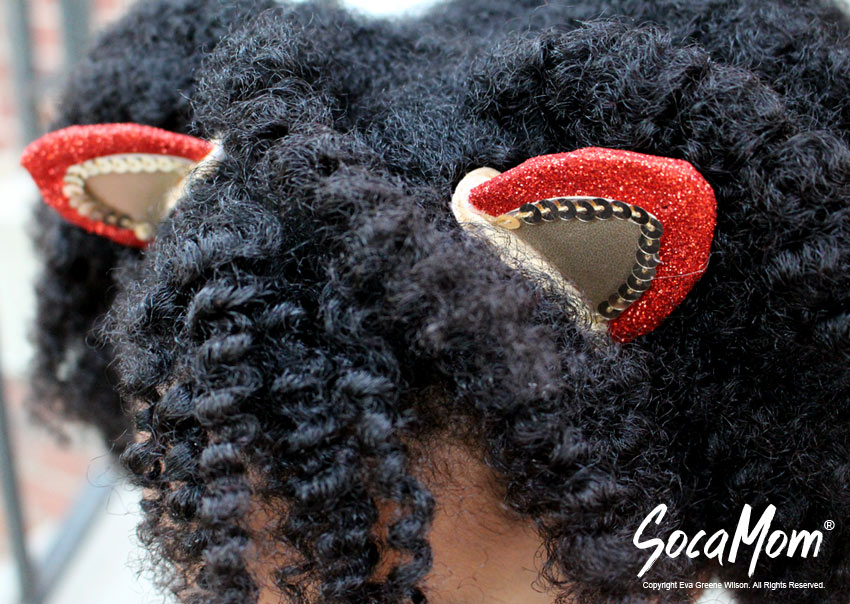 Tip #3: Suggest items that they love, but that they think you won't like.
I'm pretty practical when it comes to shopping for the kids, but every now and then I try to suggest something a little outside the box.  I saw her checking these "sparkle cat ear hair clips," but I knew she wouldn't suggest them.  As soon as I picked them up she lit up.  Even though she is growing up, she still loves her glitter!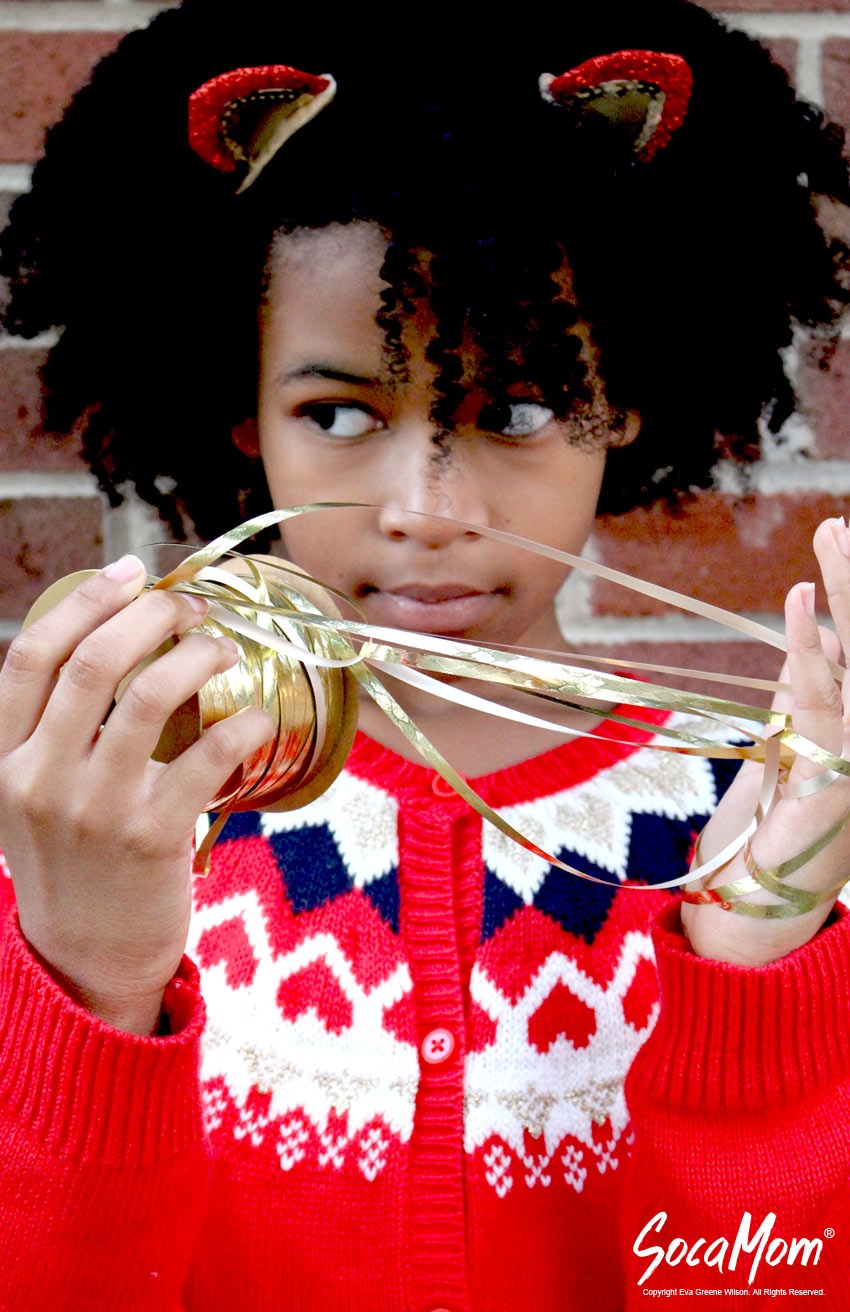 Of course this sweater had some glitter to it as well. Gold and red? Her "go to" holiday inspired look.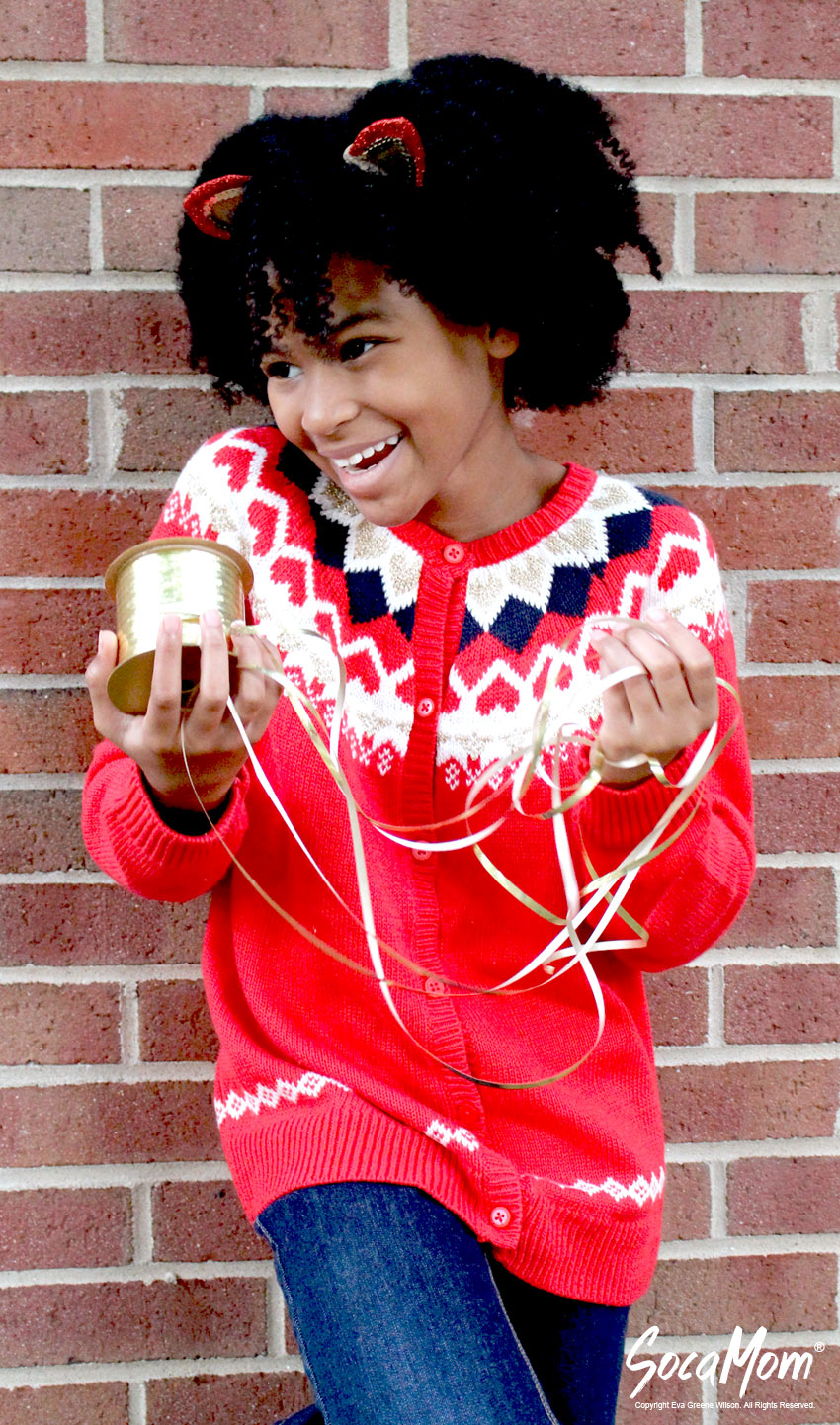 The fact the sweater isn't red and green was a plus for her, because she likes to wear things for more than one season.  I feel like this sweater is going to finish out the fall, hang with her during the winter, and even make it into early spring when it is still chilly.  During the holidays, it says holidays – the rest of the year, it says stylish. That's my li'l bit.
Tip #4: Being festive for the holidays doesn't require red, green, silver, gold, or reindeer. Your tween can add some shine to her look with just a little gold accent, and still rock it all year round.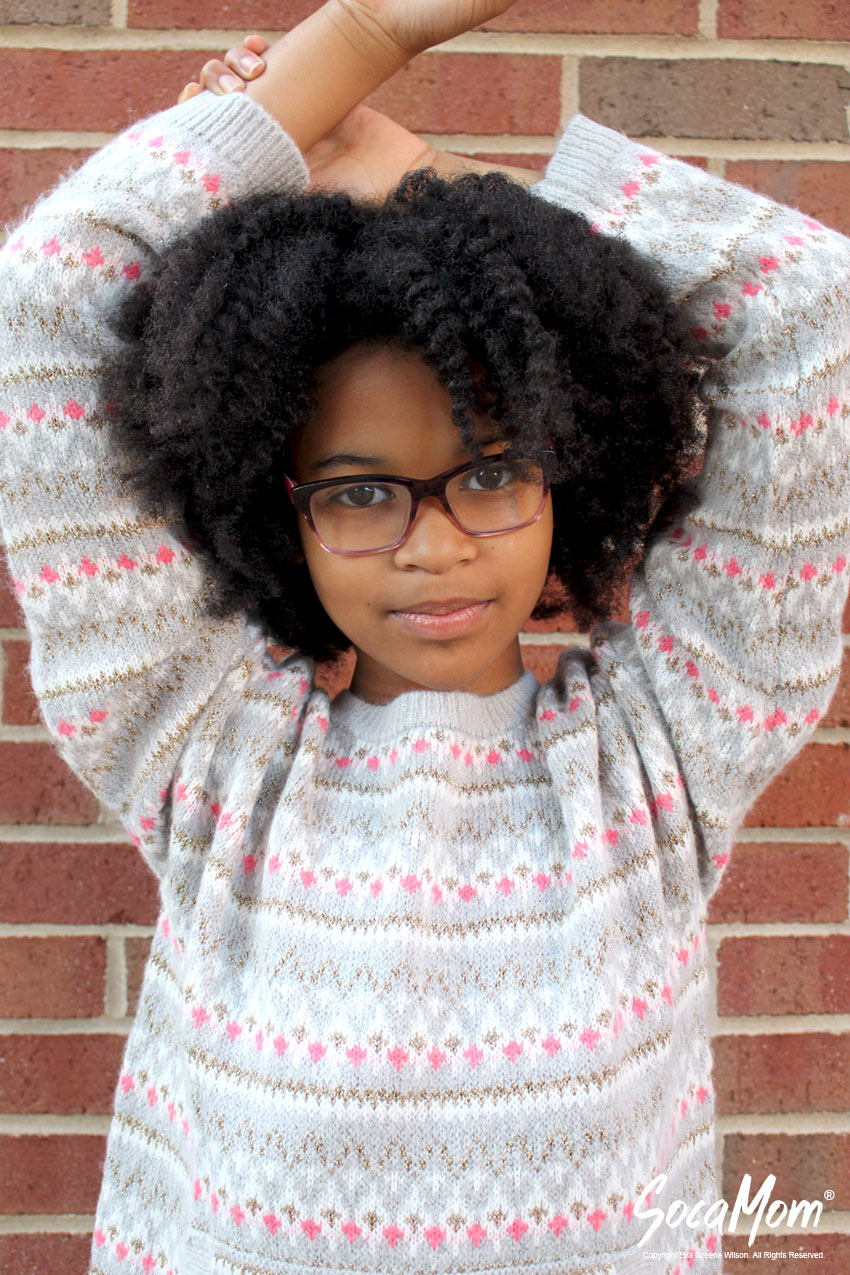 My li'l bit isn't into ugly Christmas sweaters just yet. I don't think she can see the irony in it. She like this one because it was really soft and had her favorite color in it… pink!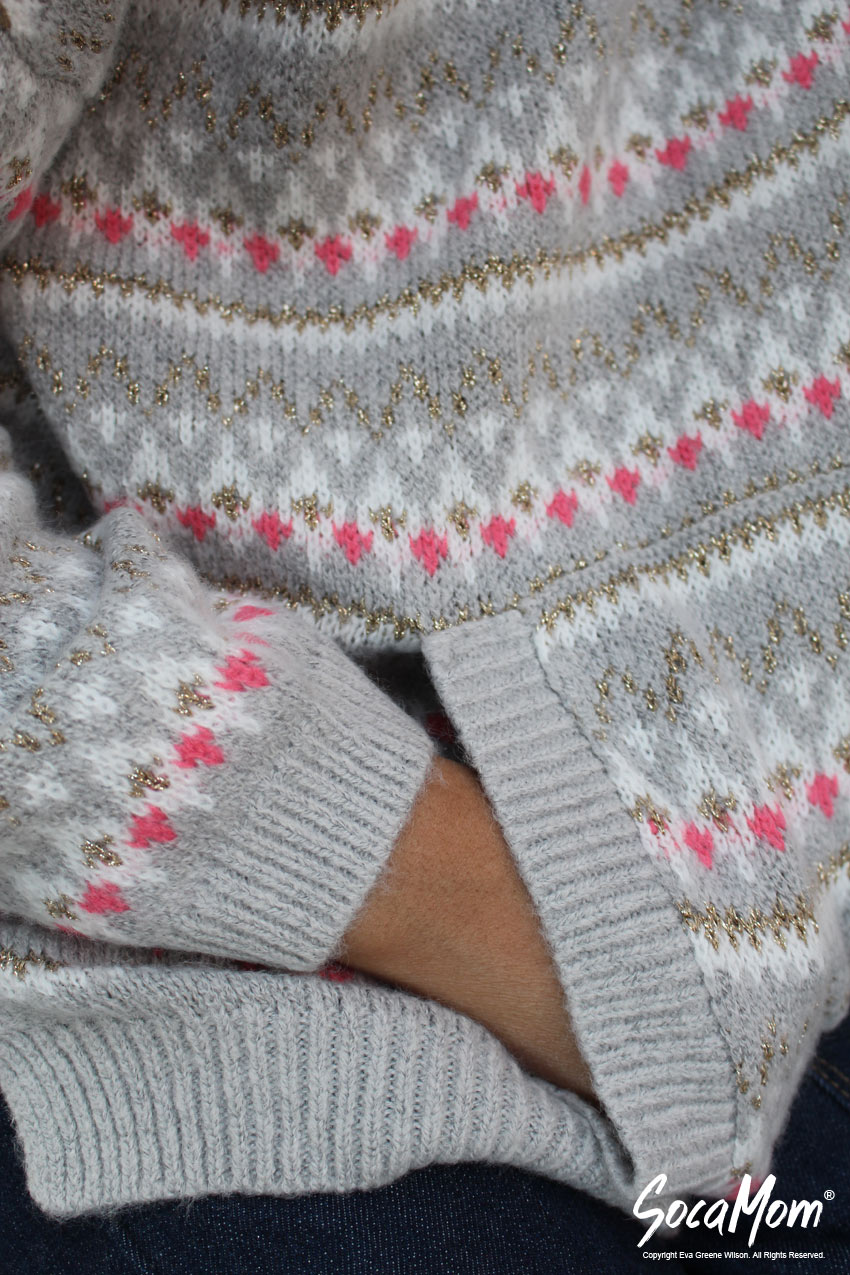 This sweater had a really cool front pocket. It is perfect for storing pocket sized gifts… and candy… because Christmas is all about getting candy from grandmas and aunties.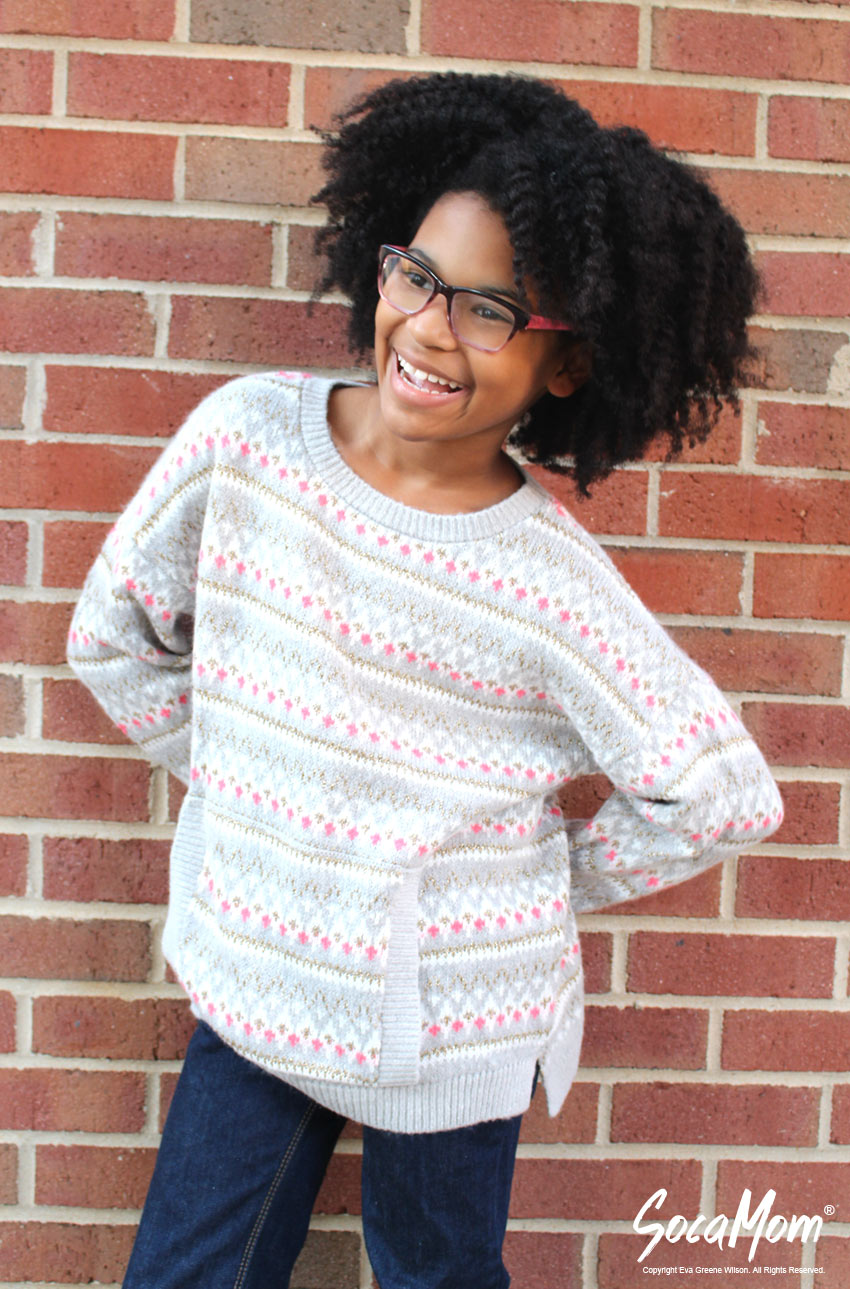 She paired this with her favorite dark wash OshKosh B'gosh jeans, but for the holiday weekend, I think she's opting for these fun fleece lined leggings.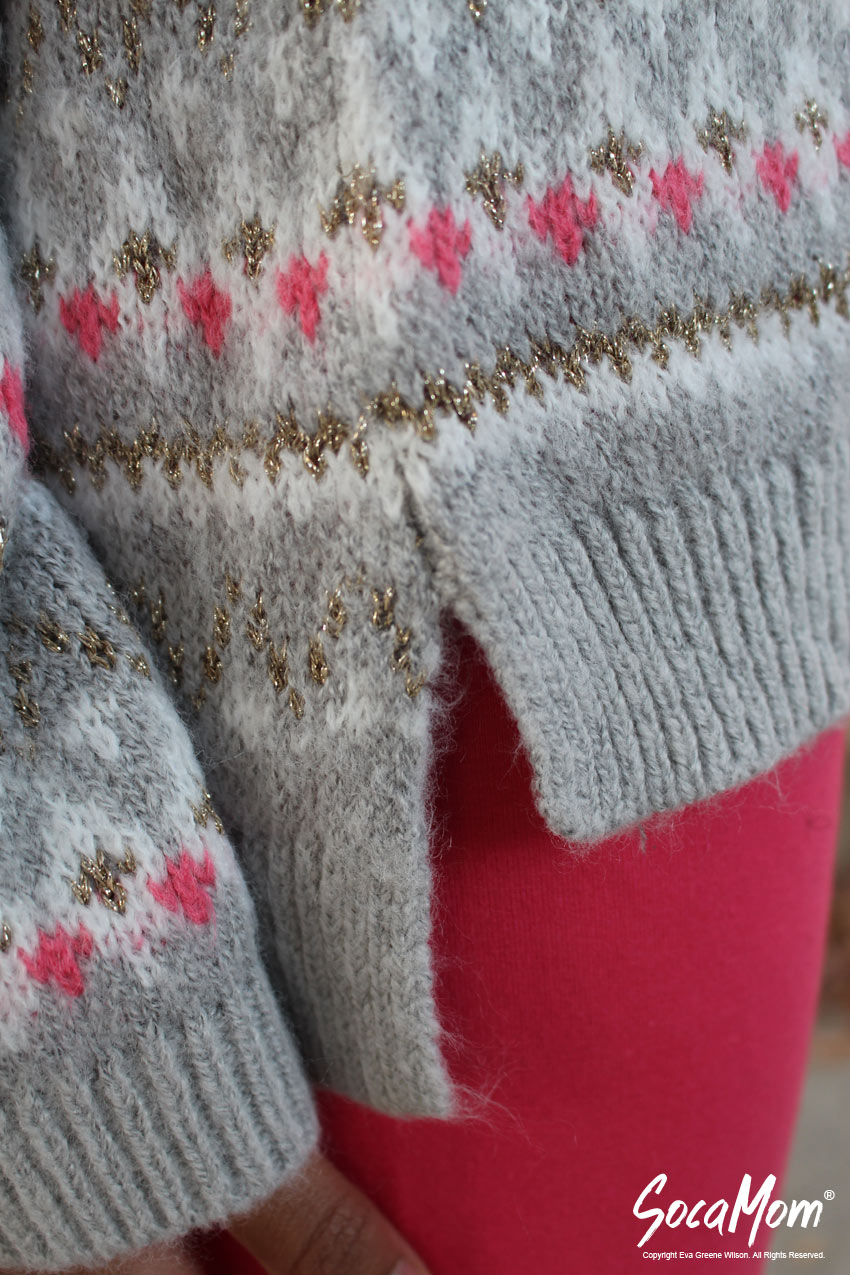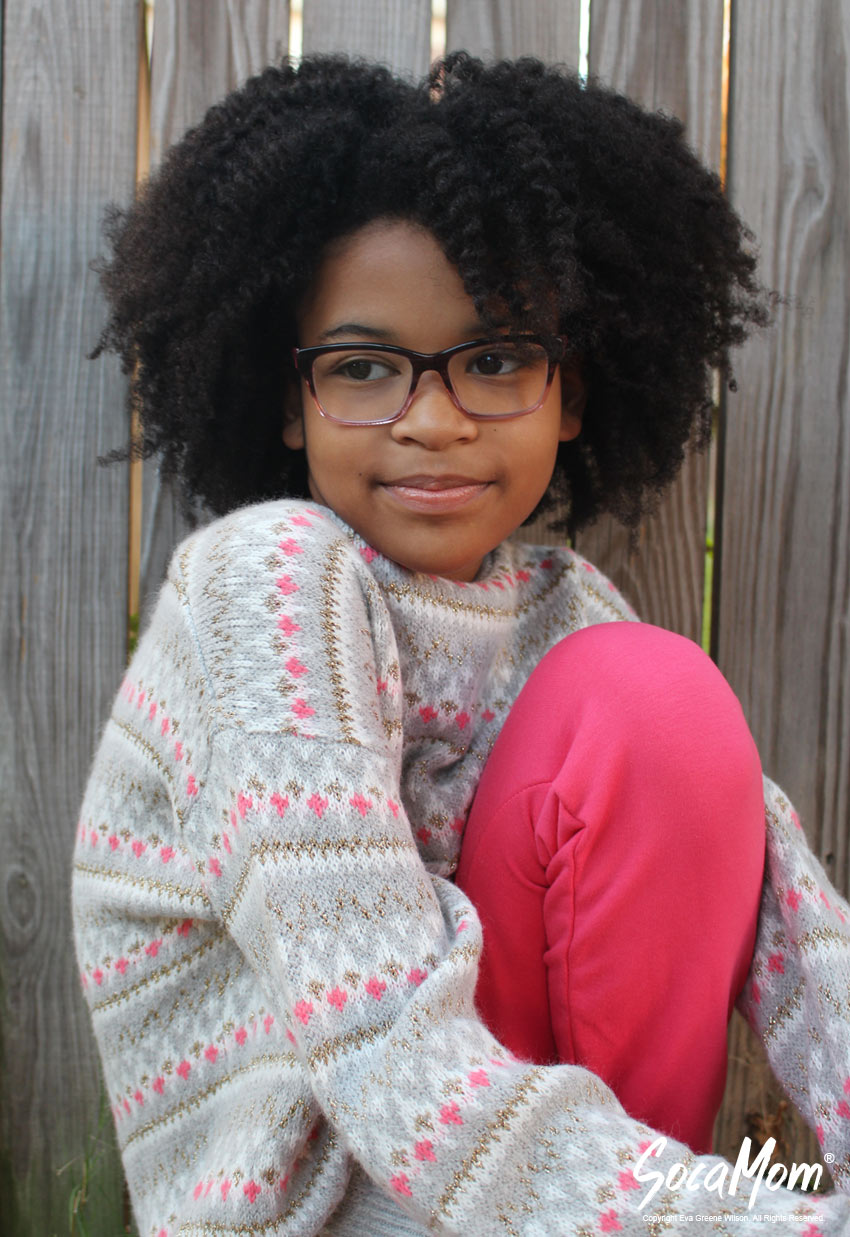 Tip #5: Choose tops that go with multiple bottoms and vice versa.  It really helps your tween get the most looks for your money. 
This year Christmas falls on a Sunday, so it really is a full weekend of hanging out with family and friends.  It is usually a big movie weekend too, so she picked out our "movie outfit" – the cutest shirt dress that matched the pink leggings that she chose for the sweater.  My budget loves coordinating pieces!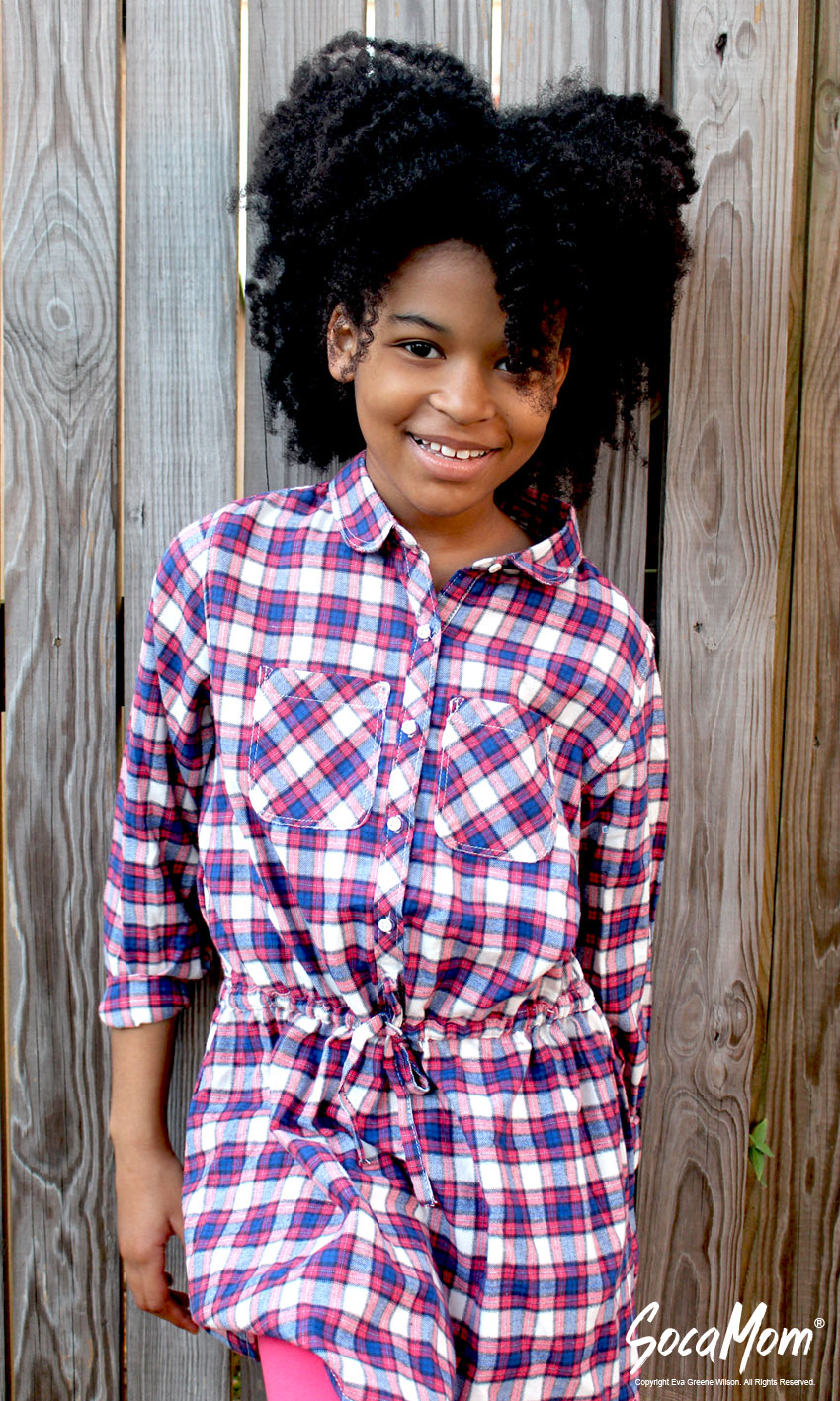 Tip #6: Leave a little room for them to grow. I always try to get at least a year out of a piece.  If it is a t-shirt, I make sure it is big enough to use for layering the next year.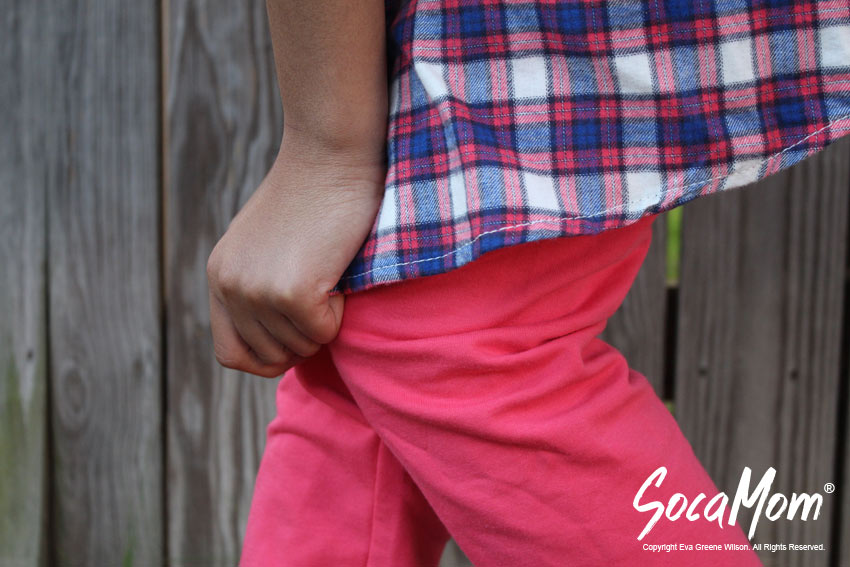 We both really love shirt dresses.  Not only are they super comfortable, but when she gets taller, she can still put on some leggings and make it work!  She's especially keen on that idea when it has become a favorite.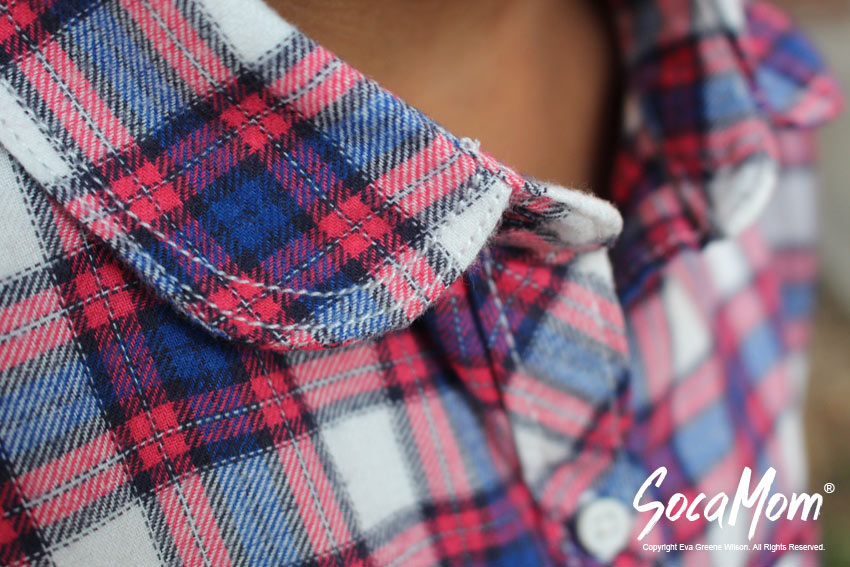 She really liked the details on this one. She thought rounded collar gave it a "girly" look that she doesn't usually associate with plaid and flannel.  Also… pink… you can never go wrong with my li'l bit and pink.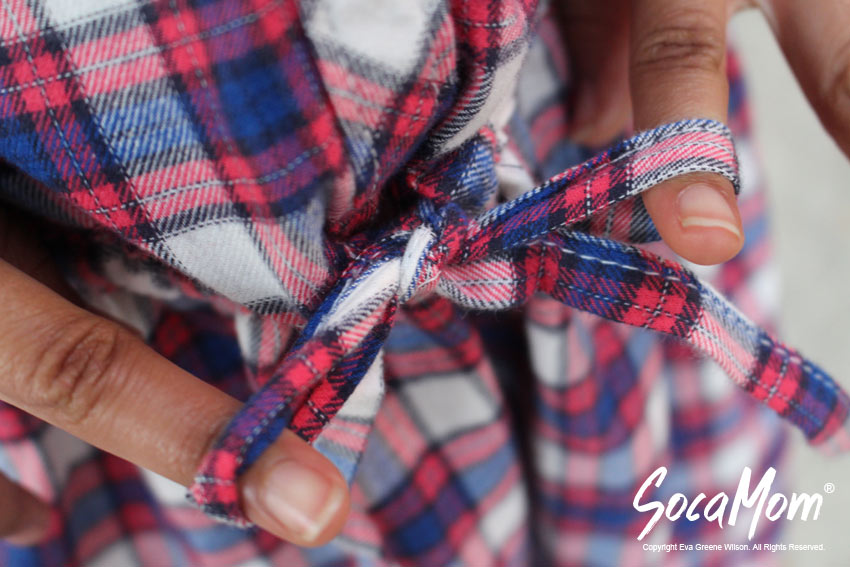 The dress had a drawstring at the waist so that she could adjust the size a bit.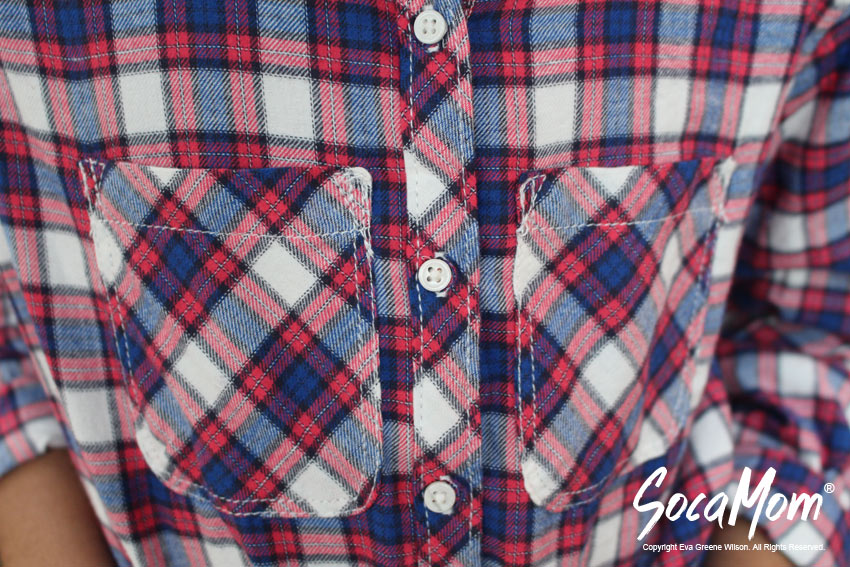 You know she loves a good pocket. More places for candy canes.  Candy storage is not a game – this is so serious.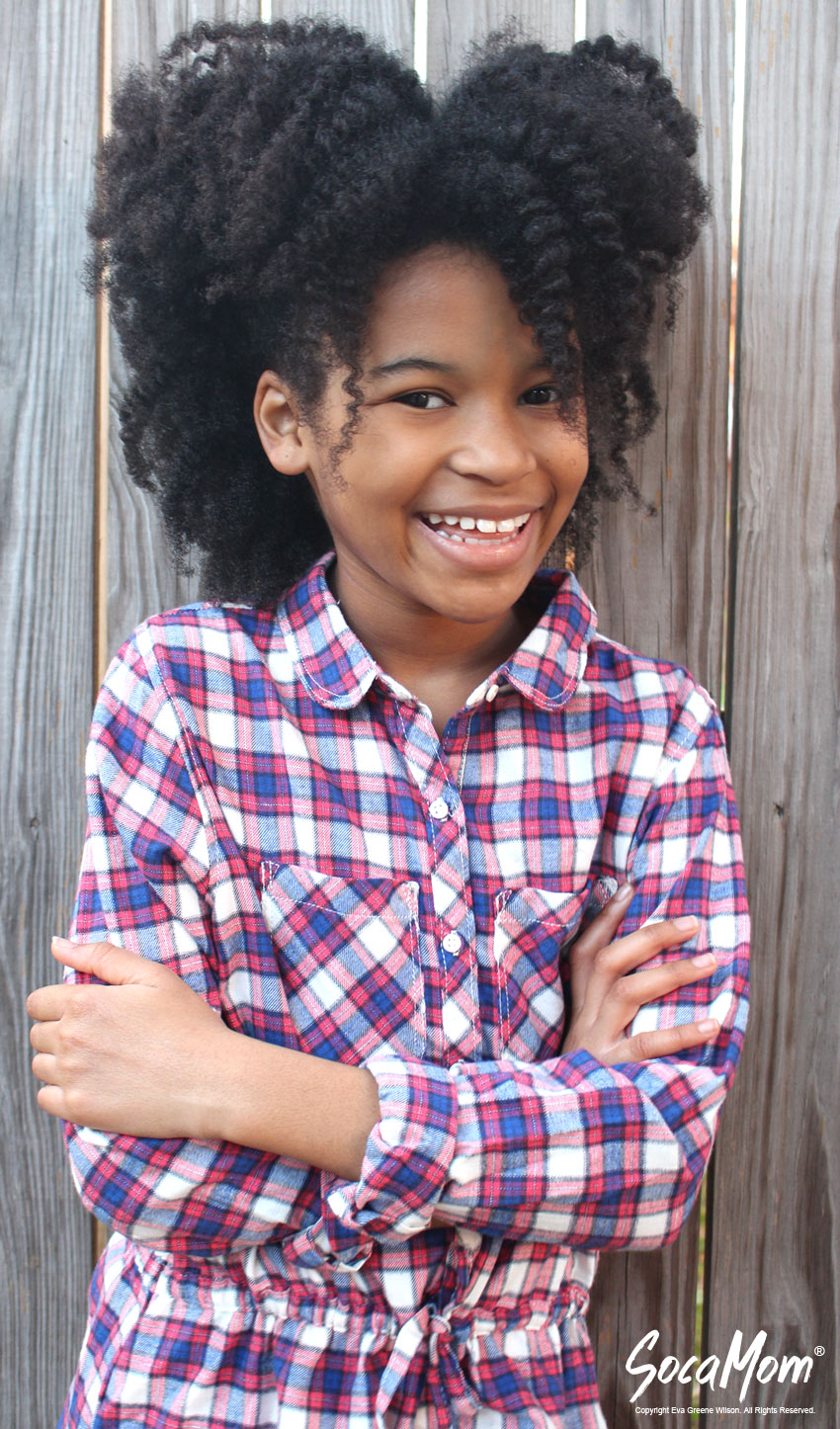 Tip #7: Discuss the budget as many times as you can before you go into the store.  If your tween thinks it might not be enough, encourage him or her to bring their own money just in case.
Li'l Bit was going to get this poncho.  She carried it around the store with her the whole time.  This piece was non-negotiable.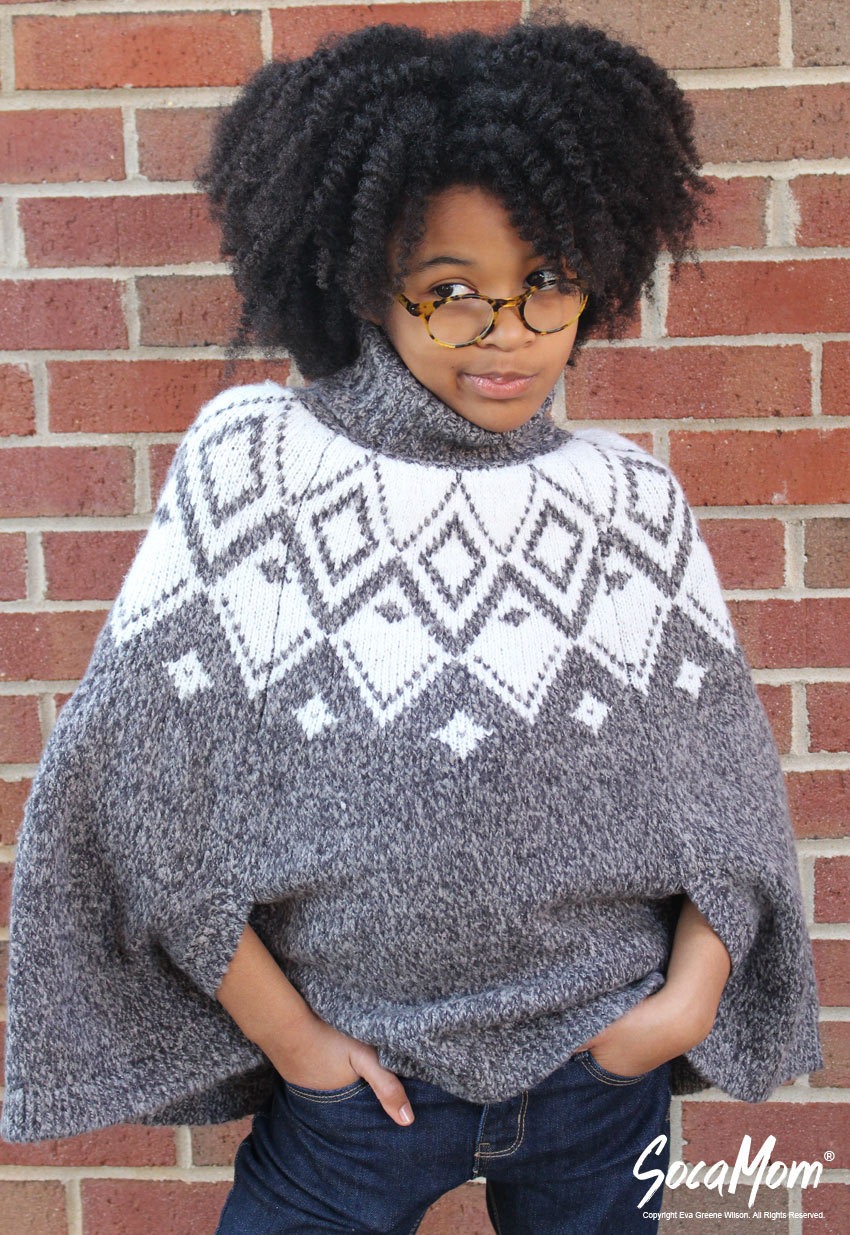 Tip #8: Start on a positive note! Get that must have piece out of the way early in the shopping trip.  That first "yes" makes for a much more pleasant shopping experience for your tween… and for you too!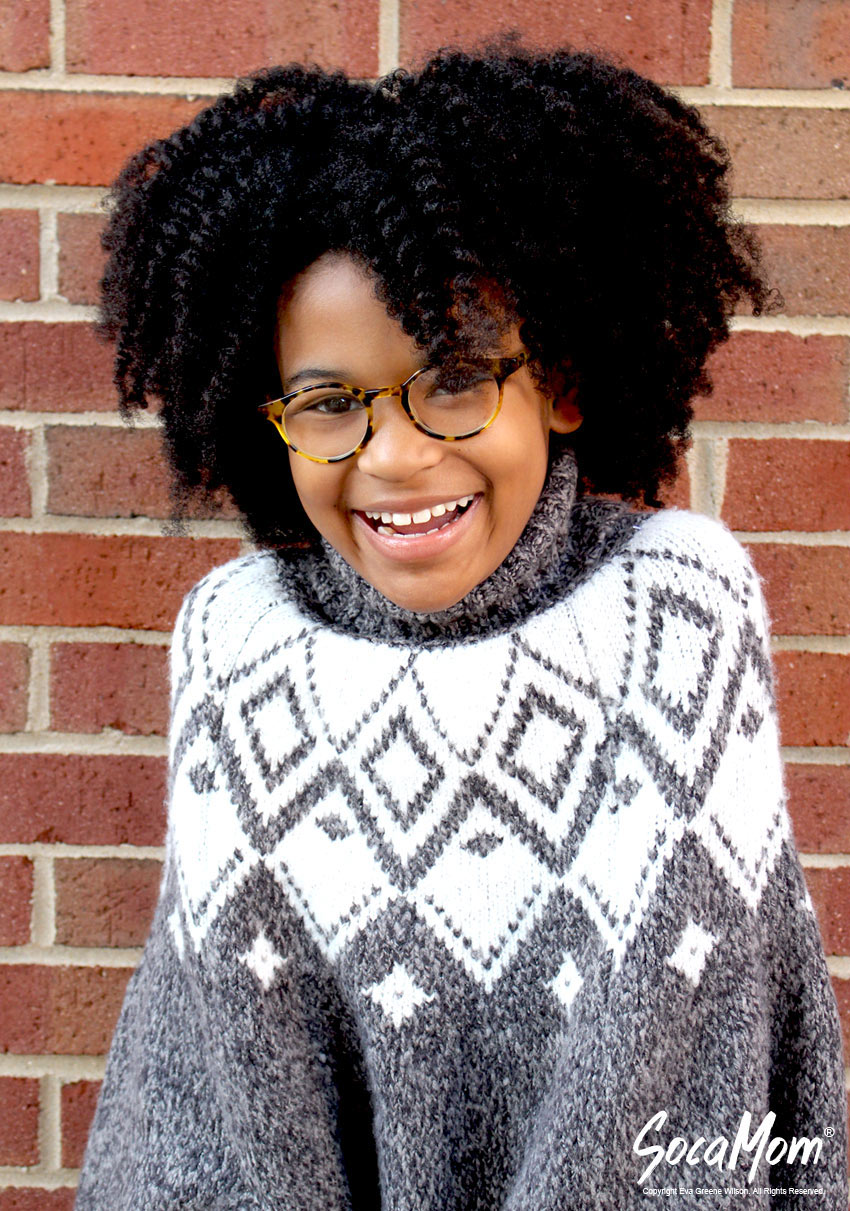 When she put it on, she lit up! She didn't try it on in the store, so she was really happy that she loved it as much as she thought she would.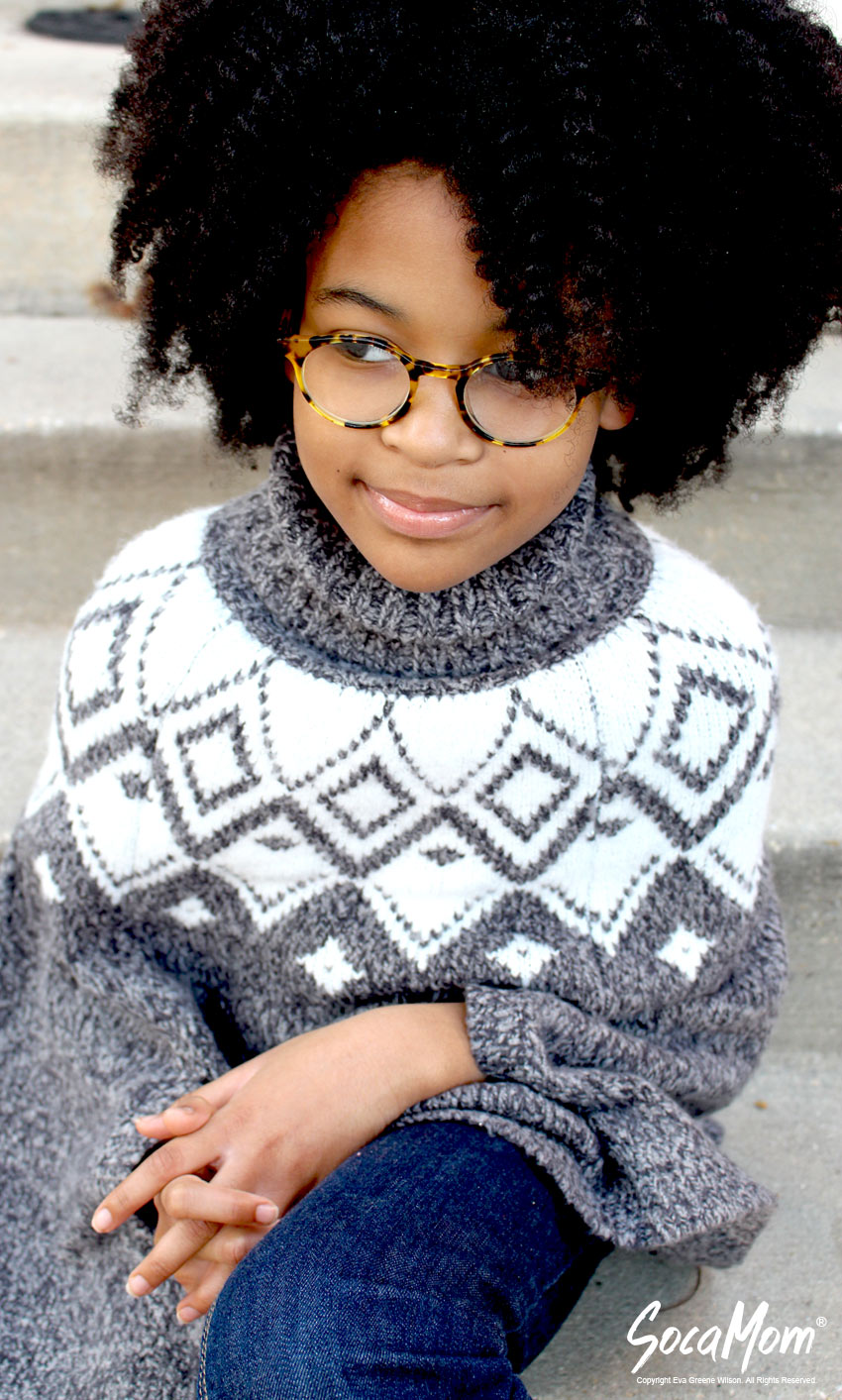 You can't see it in this picture, but…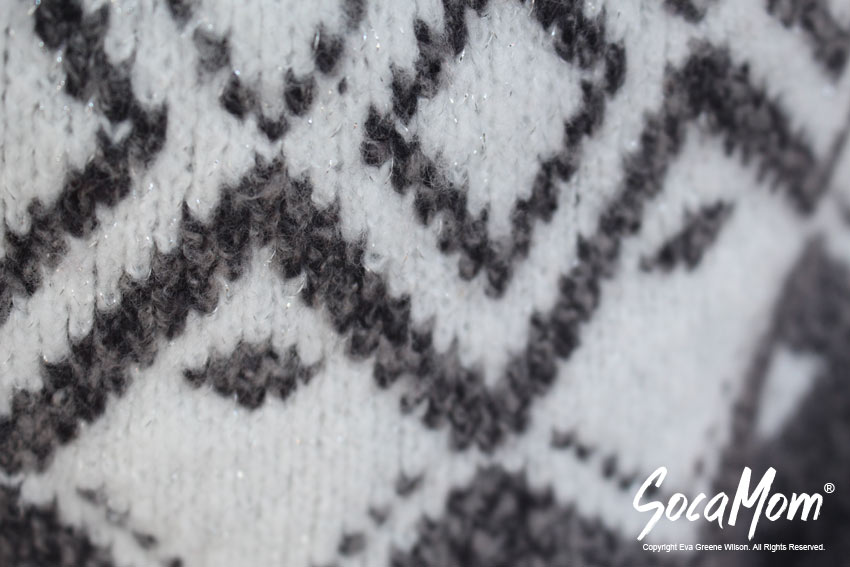 There are the tiniest hints of sparkle on this sweater. She was sold from afar, but when she saw that, it was a done deal.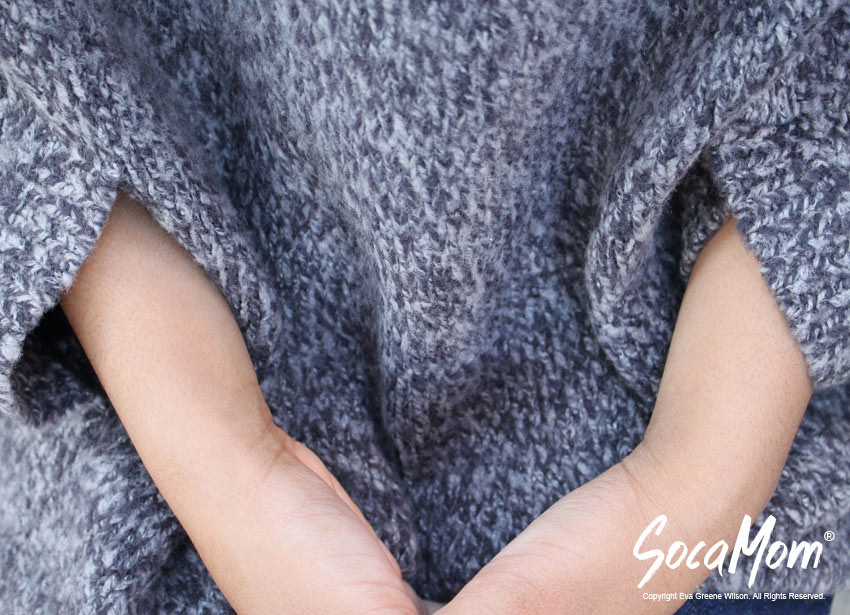 She figured that the poncho would also be great for after Christmas dinner, and rides in the car because it is kind of like a blanket.  I didn't need convincing.  The first thing I bought for her – even before I knew she was a she – was a sweater poncho.  I think they are adorable.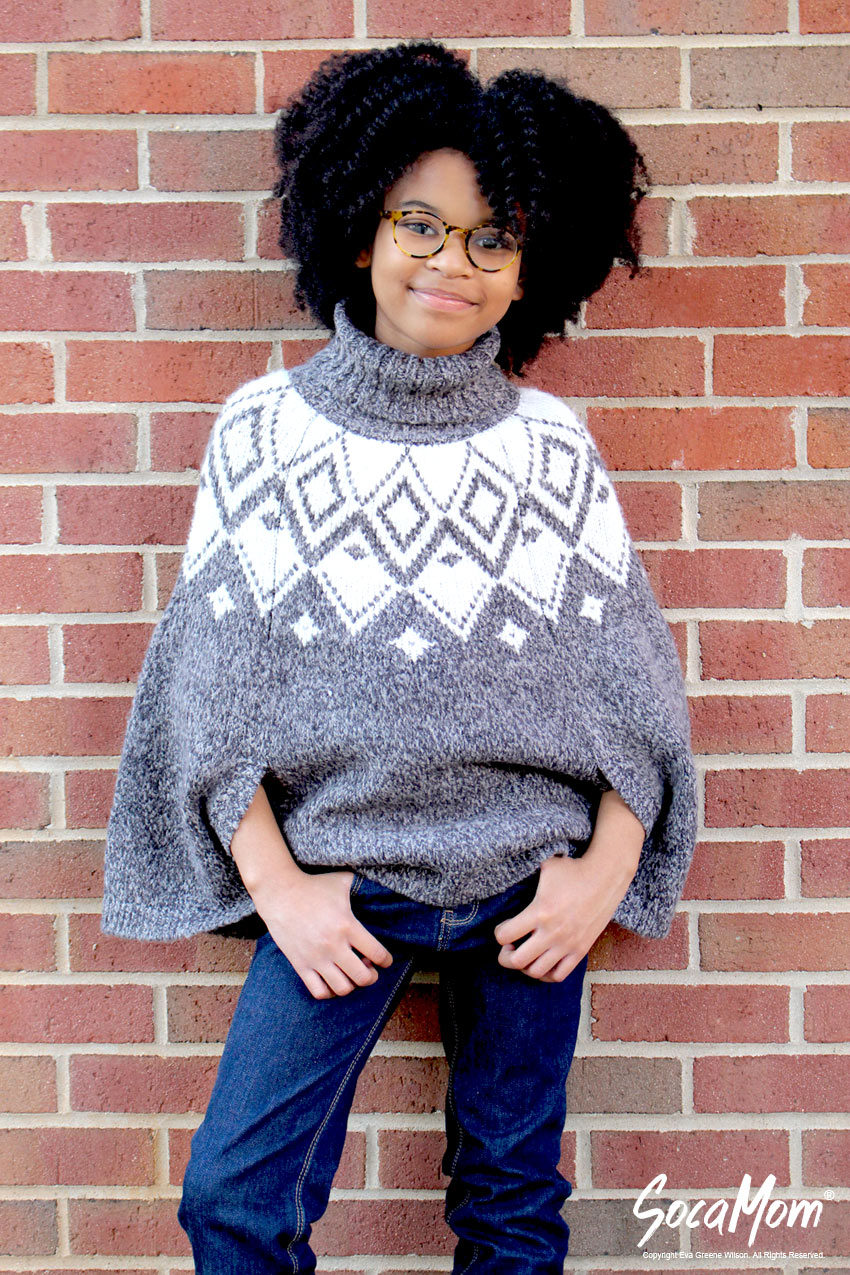 Tip #9: Don't forget to make sure you have enough storage left on your phone to capture the great photos you are bound to get this holiday!
Now for that coupon code I promised you…
If you are shopping online, use OKBG3223, and if you are in the store, use 036108.  You don't have to remember that… you can print out the coupon below, or just open up this blog post at the register!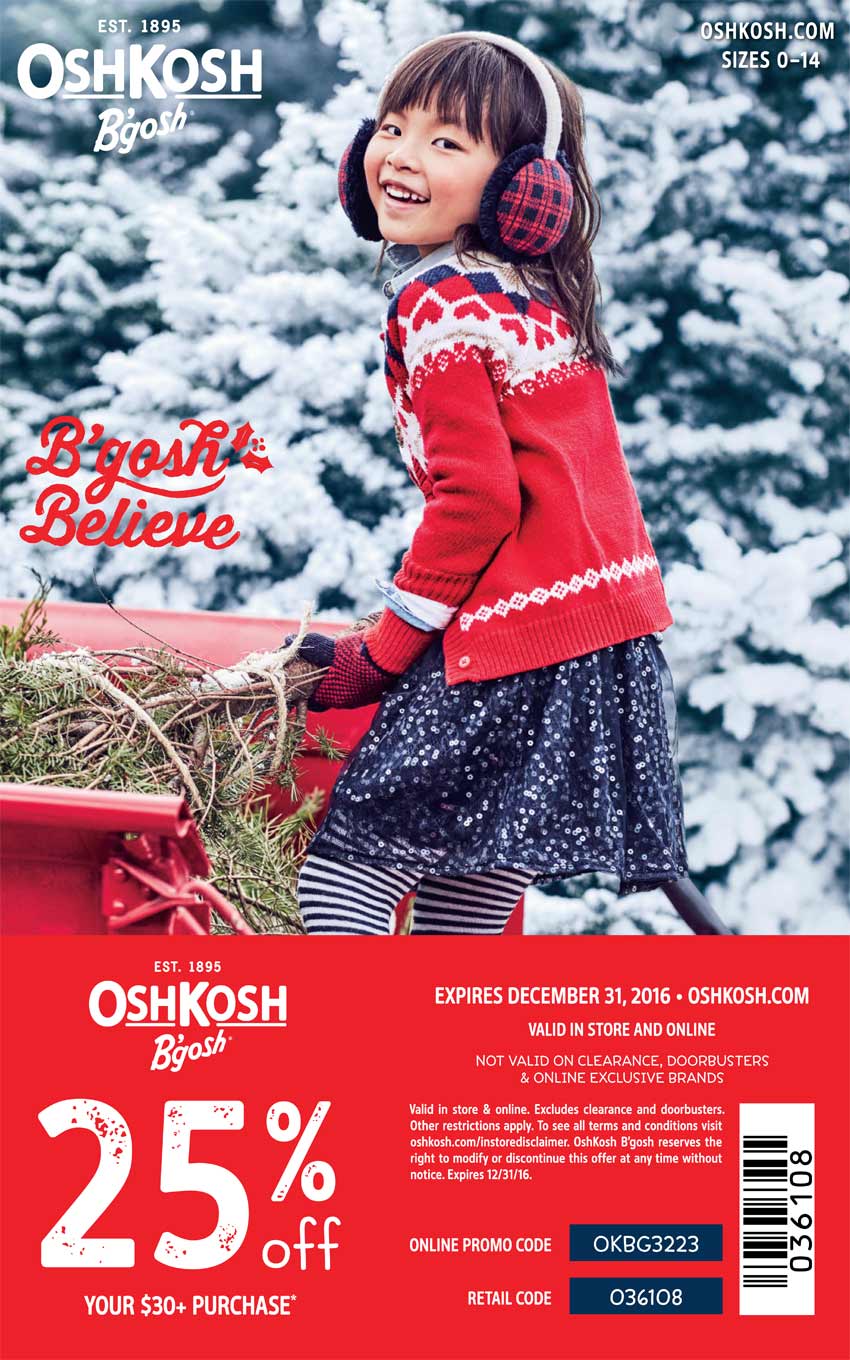 Tip #10: Make sure you get all the latest coupons and discounts at the register and online. Check the OshKosh B'gosh website and Facebook page for coupons, sales, and promotions before you shop!
Click here to start shopping online, and click here to find a store near you – Don't forget to RSVP for the Twitter chat here! 
It's "B'gosh Believe" time! Happy Holiday Shopping!
Disclosure Statement: OshKosh B'gosh partners with bloggers such as me to help promote their holiday fashion. As part of the program, I received products or gift cards. OSHKOSH B'GOSH believes that consumers and bloggers are free to form their own opinions and share them in their own words. OSHKOSH B'GOSH provided me with information on promotions and messaging concepts, but did not tell me what to purchase or what to write in my blog or what to say about the products I used.