Gwen Ifill was a Caribbean American journalist that inspired generations of girls of all races to pursue journalism, but she held a special place in the hearts of African American girls and women.  
In 2004, she moderated the vice-presidential debate between the Republican Vice President Dick Cheney and the Democratic candidate and U.S. Senator John Edwards, and was the first black woman to moderate a presidential debate during the 2016 election cycle, making her the first woman of color to moderate a presidential debate in 24 years.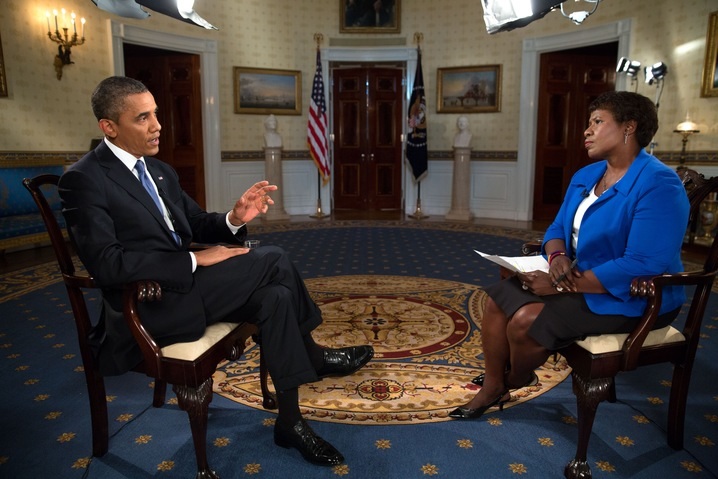 Photo Credit: Official White House Photo by Pete Souza
Born in Jamaica, Queens, Ifill was the fifth child a Panamanian father of Bajan (Barbados) descent and a Bajan mother.  In a PBS interview for the History Makers Series, Michele Norris asks whether or not it is true that she would watch conventions on TV as a young girl.
Ifill responded:
"…this was an extension of the fact that my parents thought that what happened in American politics and government mattered. So — and, also, keep in mind that, when we were growing up and watching conventions, we didn't know how they were going to end… [I]magine watching a convention when Barbara Jordan gets up and speaks, and you're a little black girl at home who sees nothing like this on television. It blows your mind… And Shirley Chisholm — I mean, there were women, black women who were out there speaking their truth in an environment where it wasn't generally welcomed."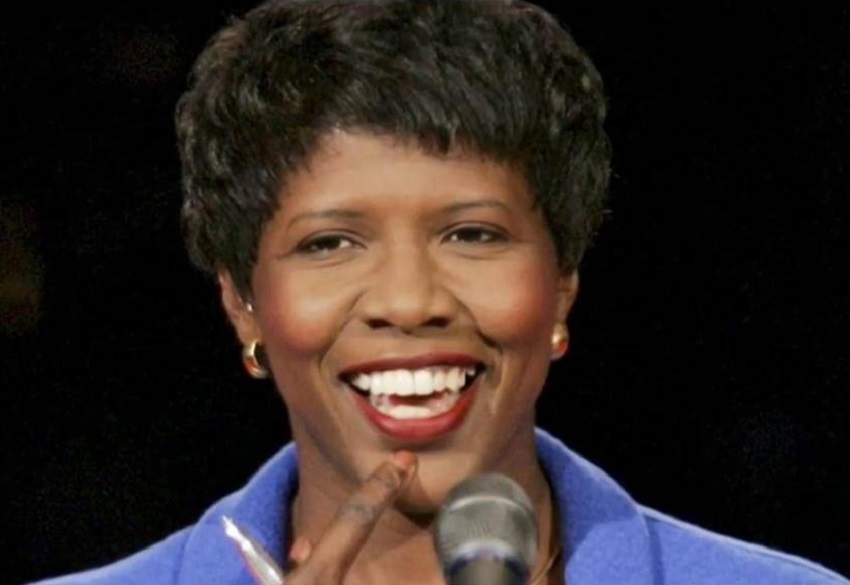 Ifill often got choked up when she talked about the impact that other black, female journalists whom she watched on television, and her impact on other little black girls who see her. She passed away on November 14, 2016, from endometrial cancer, knowing the impact that she made on future generations of black journalists.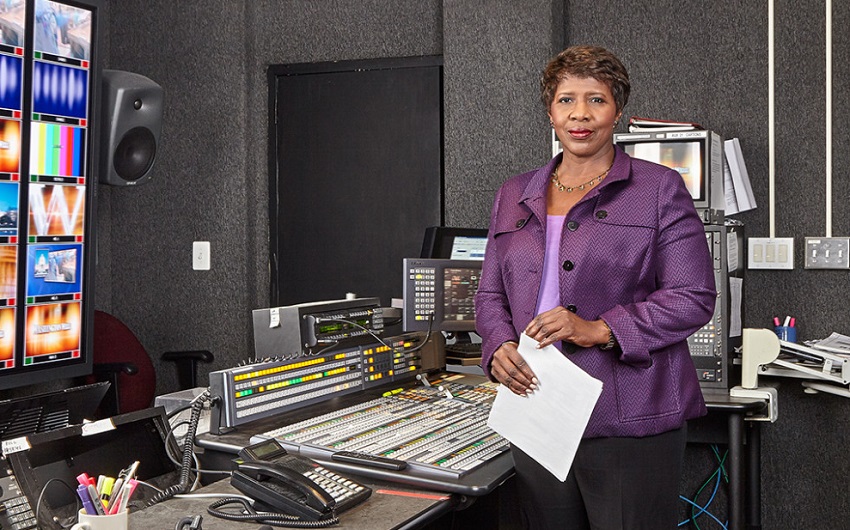 In the interview with Norris, she says, "invariably, somebody will come up to me and tell me the story of their little girl.  And it always stops me in my tracks, because, as long as I remember that there is someone on the other side of the piece of equipment, the camera, who is watching me with expectation, and it can shape what they do next, I just take what I do seriously every single day."
During her impressing career in journalism, Ifill covered eight presidential campaigns, and for 17 years, served on the NewsHour on PBS, and as moderator and managing editor of "Washington Week.
Sara Just, NewsHour's executive producer, called Ifill, " a standard bearer for courage, fairness and integrity in an industry going through seismic change… a mentor to so many across the industry," and, "a journalist's journalist who set an example for all around her.
She often joked with fellow Bajan American, former United States Attorney General Eric Holder, that they may have been what we like to call "cousin-family" and called each other "cuz."
Gwen Ifill will be missed, but the world will be eternally grateful to her for her efforts to impact her profession and future generations of black journalists by being a highly visible standard for excellence in journalism.