I am proud to partner with Dove™ Hair  in this sponsored post as part of their social mission to empower mothers to be leaders in their daughter's hair confidence by teaching them how to love their hair.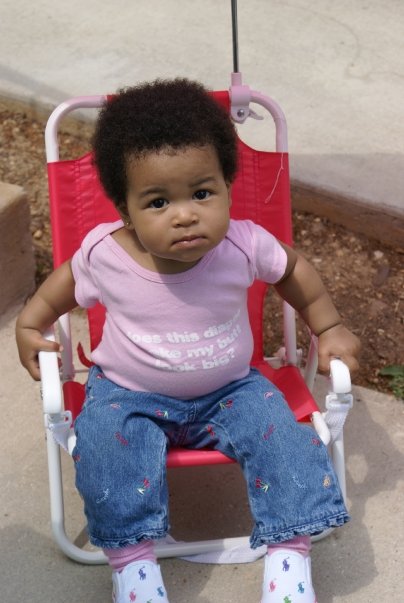 I've loved my Li'l Bit's hair from day one.  She didn't have much, but I couldn't wait to put it up in puffs and braids.  I stroked her little curls while she ate, and brushed my own long hair out of her face while she slept on my chest.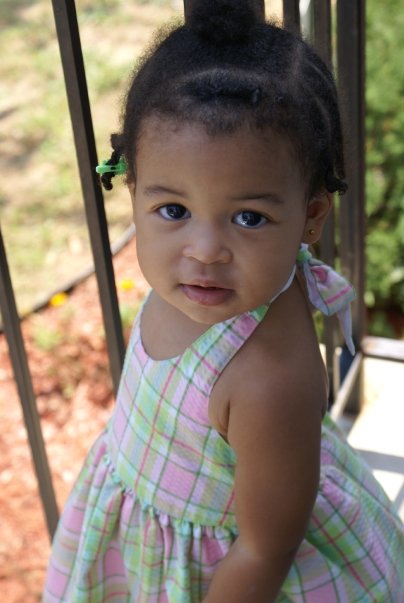 Earlier this year, Dove™ Hair found that 8 in 10 women feel pressure to wear their hair within a narrow depiction of what "beautiful hair" should look like.  For many, myself and my daughter included, these pressures began when we were young girls.
My mom took me to a salon for a chemical relaxer when I was 6.  Now that I am a mom, I get teary eyed just thinking about that.  I was taught that my hair needed to be "fixed" before I could even understand why.  All I knew was that hairdressers complained about how long and thick my hair was, and how difficult it was to comb.  My hair broke off almost immediately.
I learned to appreciate the strength of my hair shortly after that.  With a lot of work and care, my hair was back – longer and stronger than ever.  It was unreal.  It taught me that my hair was more than okay.  It was brilliant, resilient, reliable, and trustworthy. I had hoped that my daughter would know and believe that because I told her so, but she wanted to be like me, not how I told her she should be. 
My daughter asked me one day, "Mommy, why isn't my hair straight like yours?"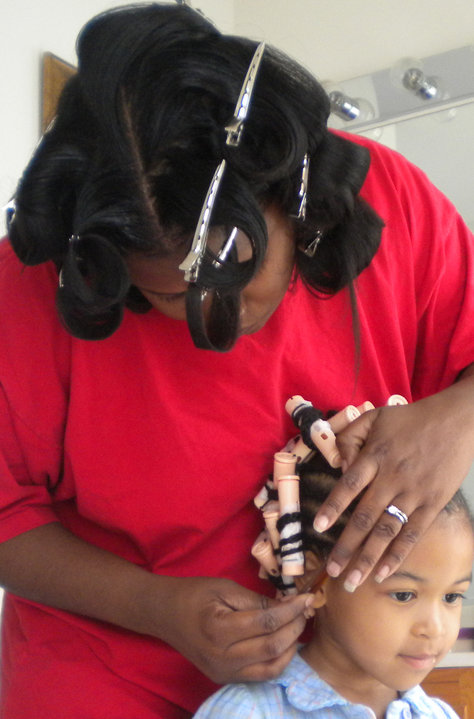 We have a saying in the Caribbean, "do so, no like so." I was always telling her that her hair was so pretty, and that I wished I could have beautiful curls like hers.  She never asked me what was stopping me.  If she did ask me, I wouldn't have had an answer.    I couldn't imagine my daughter going through what I used to go through to straighten my hair – the burns from the heat, the burns from the chemicals – I didn't want her to deal with that… for what?
Dove™ Hair is committed to ensuring that hair is a source of confidence, not anxiety, for women and girls by broadening the definition of beautiful hair.
She didn't ask me right off the bat for straight hair. She simply asked me, "can I have my hair like YOURS?"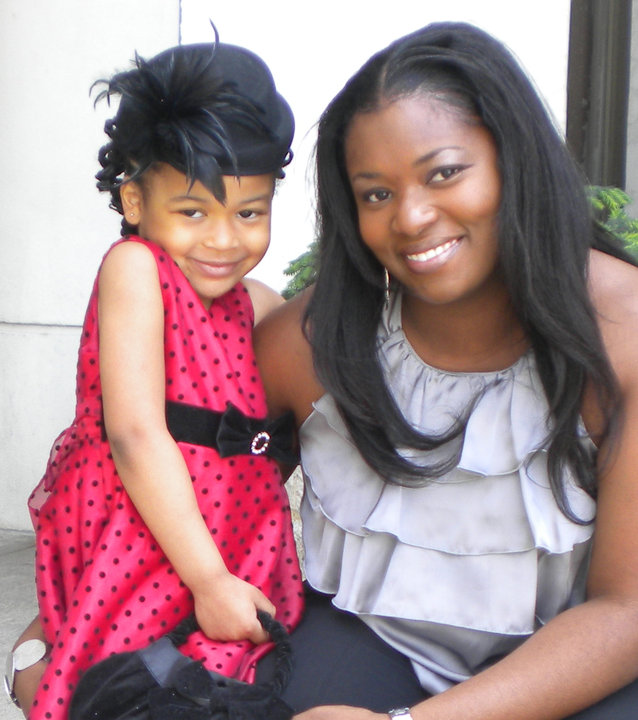 How was I supposed to answer that?  Recently Dove™ completed a study and found that 82% of girls learn to care about themselves from their mother.  Li'l Bit's hair is almost exactly like mine, so technically, she already had hair like the hair that grew out of my scalp before I did anything to it. I decided that if she was going to love herself and her hair as it was, I was going to have to love mine. So one day, I just cut it off.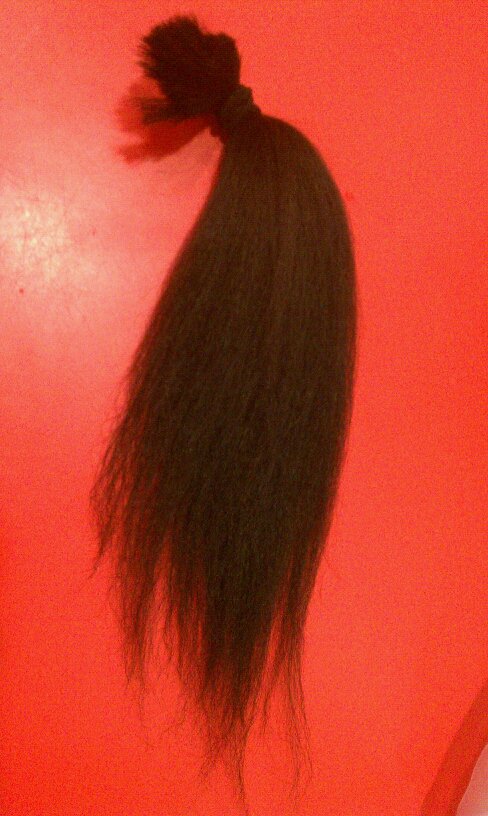 People are free to do what they want with their hair, no judgment here, but my Li'l Bit was watching me.  She would teeter around in my high heels, play dress up in my clothes, but the one thing she couldn't try emulate was my hair.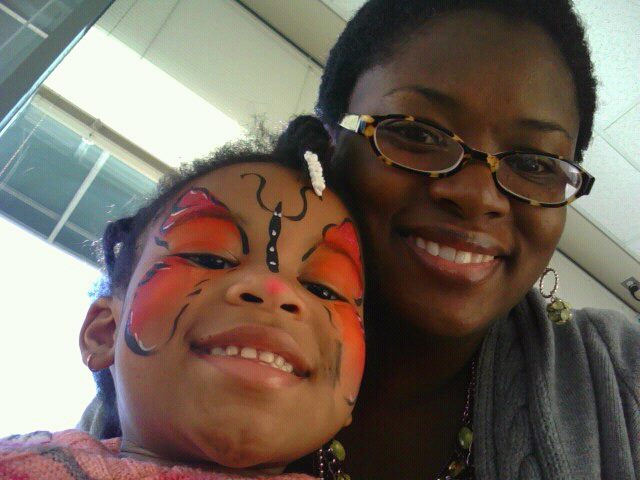 "Tell Li'l Bit she's my hair inspiration."  I've had more than a few people – adults and kids – say that to me.
My Li'l Bit LOVES her hair now.  She just loves it.  She loves the versatility, the different sizes and shapes it can take, and how it inspires people of all ages to embrace their hair as is. Dove™ Hair believes a positive role model can greatly impact a girl's confidence, and when I see my Li'l Bit flipping her twists and fluffing her afro, I know that my decision meant something to her.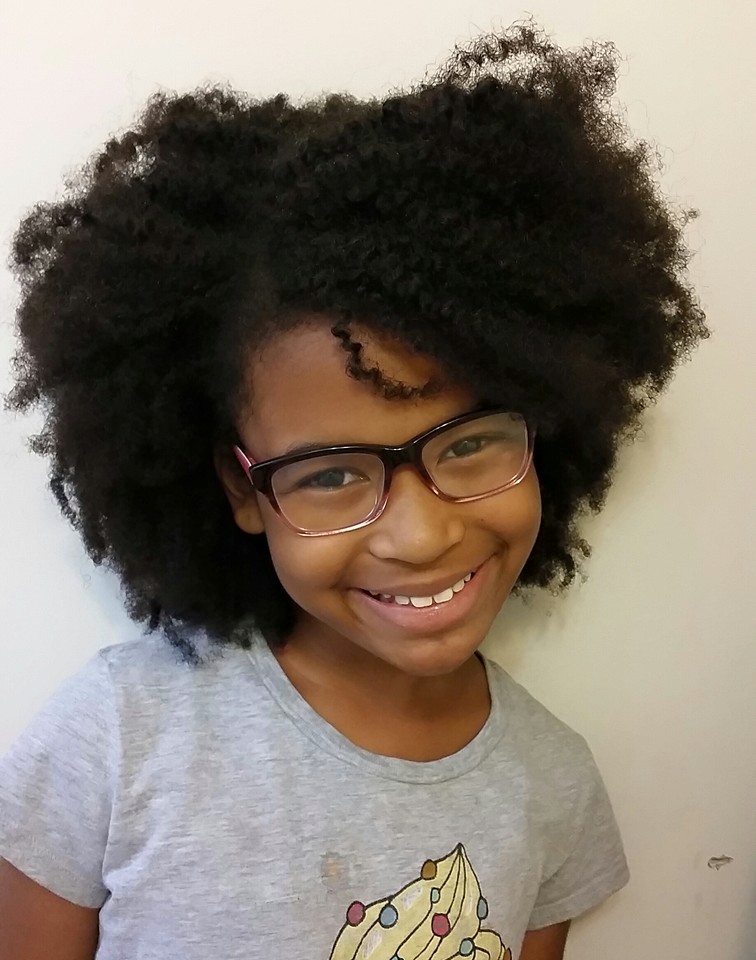 When wash day comes, we talk about what we'll do with her hair – braid, blow dry, twist, afro, cornrow, afro puffs… she's got options.  The only rule she has is that she doesn't want direct heat on her hair too often because she doesn't want it to "loosen her curls."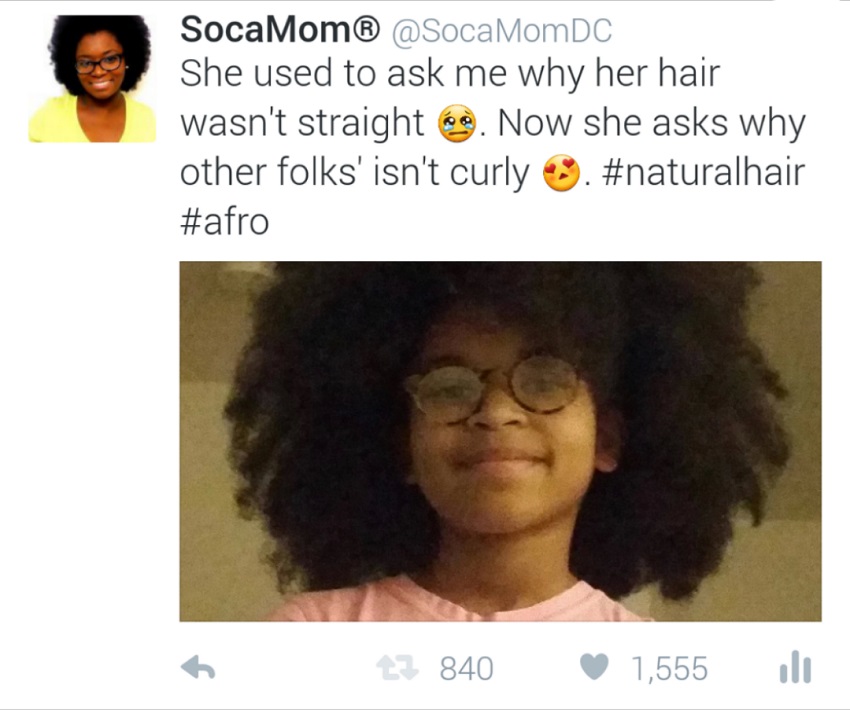 That's my girl.  I wish I had the confidence in my natural hair when I was her age, but I am so glad that I have been able to show her that her natural hair is beautiful. As a mother, you can make a difference and help ensure that your little one grows up feeling confident about her hair by celebrating the beauty of her hair.
I hope that my Li'l Bit carries her hair confidence into her teen and adult years, and can inspire other little girls, by example, in the future – maybe even her own.
Dove™ Hair hosts a website where moms can add creative text to mother/daughter photos for sharing on Facebook and Twitter. Tell your daughter why you love her hair, and inspire her to do the same when you create and share a custom #LoveYourHair animated message like this one with @Dove: http://bit.ly/2hiNYSJ
This is a sponsored post written by me on behalf of Dove™ Hair.