This post is sponsored by Everywhere Agency on behalf of OshKosh B'Gosh; however; all thoughts and opinions are my own.
I just knew my third one would be a girl. I teetered on the line between feeling really ready for my little lady, and really nervous since all I knew of parenting revolved around my two boys.  I started shopping for her before I got confirmation that she was absolutely a she.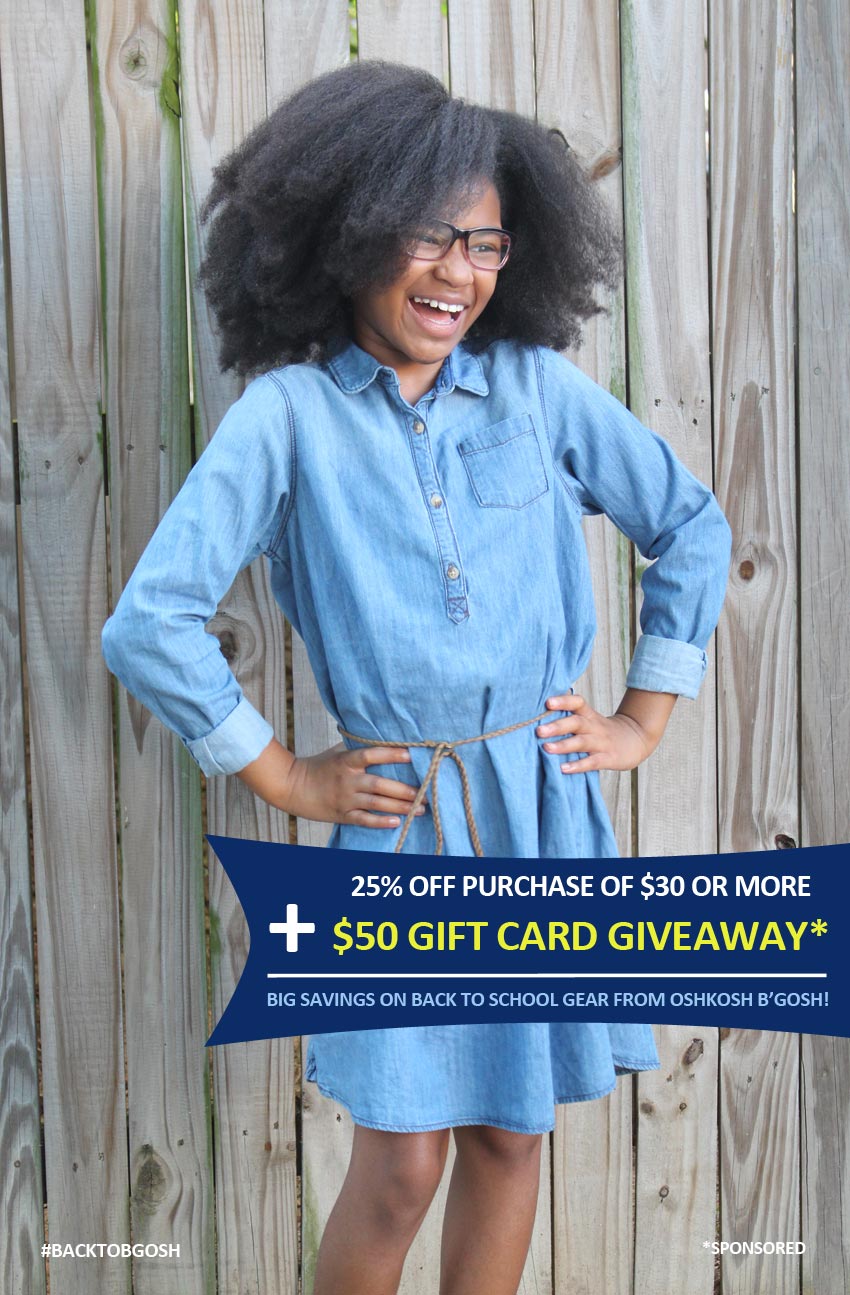 Seems like she's been very aware of what she wants to wear since she could say, "no." She is very opinionated, but also pretty agreeable, so we haven't had any shopping wars – at least not yet.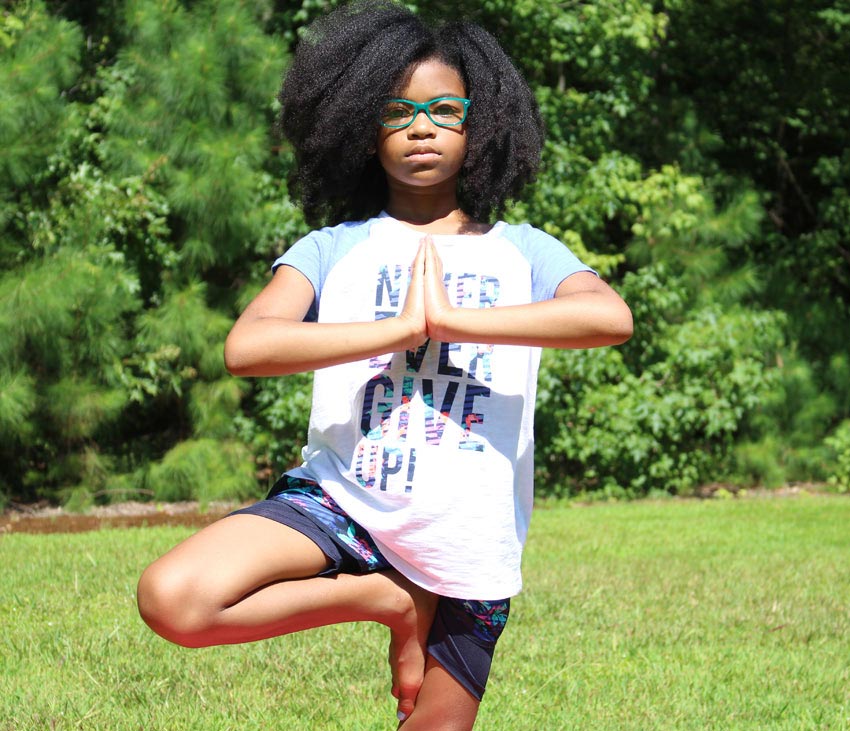 She has always had a morning routine, and now that she is finishing up elementary school, that routine is getting to be more and more "grown up."  She's an early riser who starts her day with tea and yoga.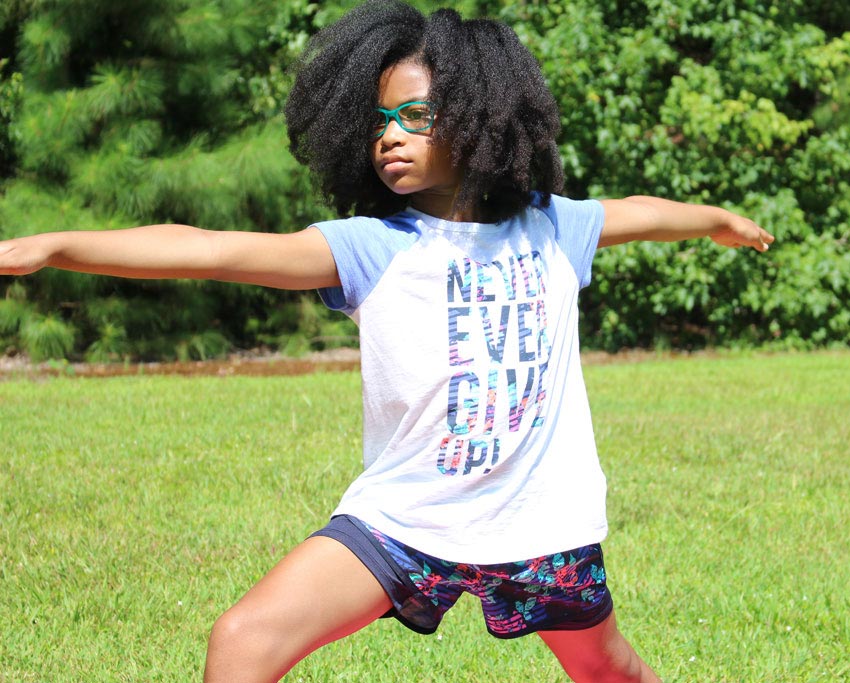 During the winter months, she follows along with her favorite yogis on TV, but on warm days, she takes her practice outside. She has a few favorite spots around the area.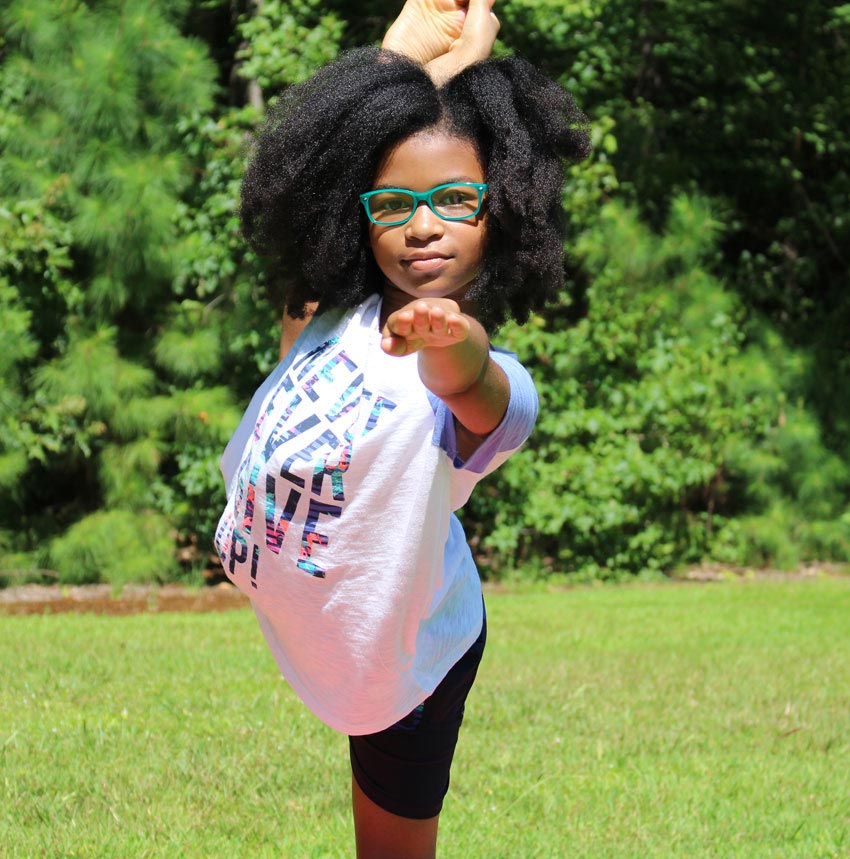 She's pretty intense with it, but she still manages to laugh at herself when she tips over out of a particularly difficult pose.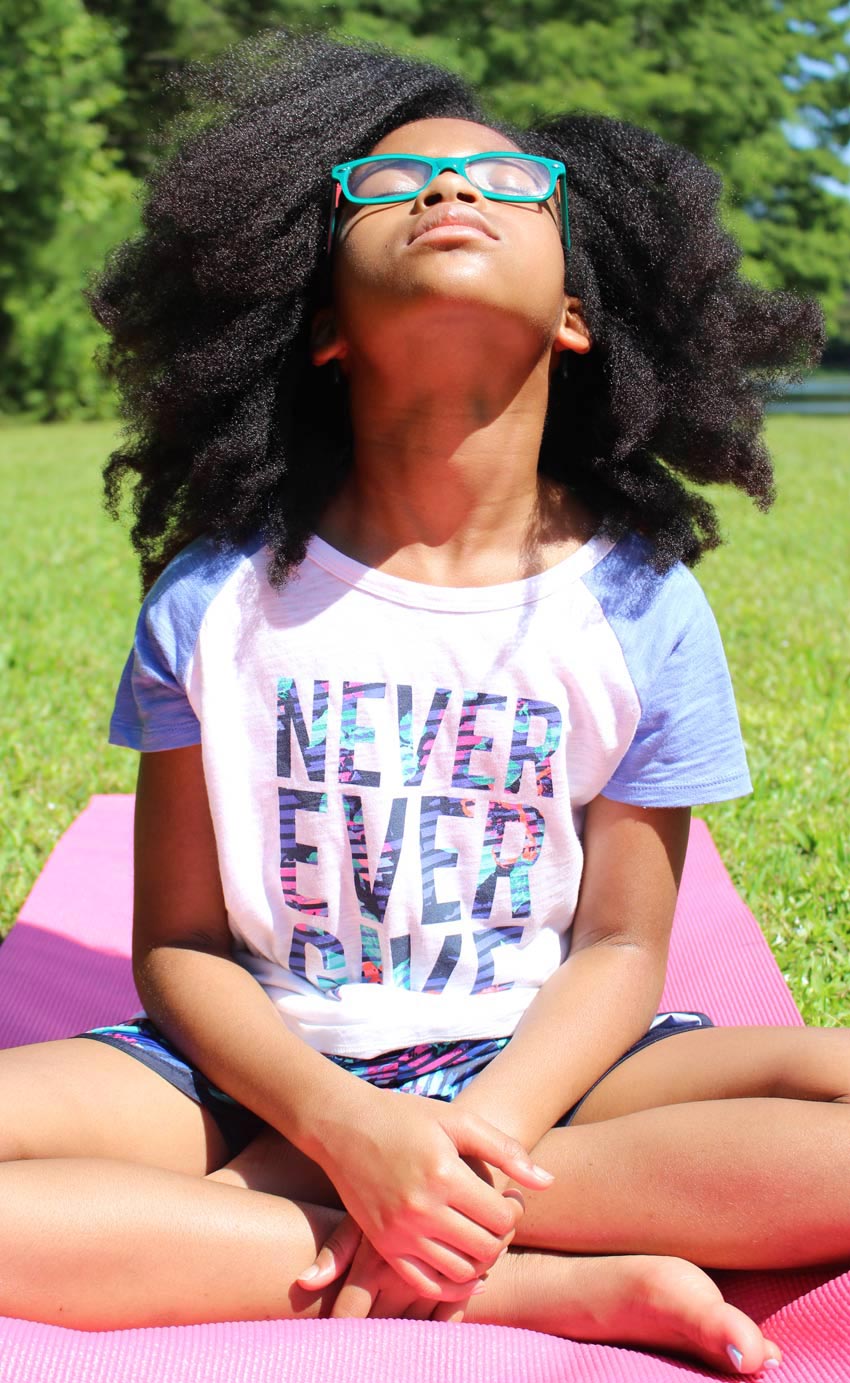 After she is all done, she is centered, relaxed, and ready for a day of learning.
Li'l bit is definitely my most serious child. She takes her education, and her fashion, very seriously.  I serve more as a guide for both. She knows what she has to know, learns that, and then delves into all of the things that she wants to know.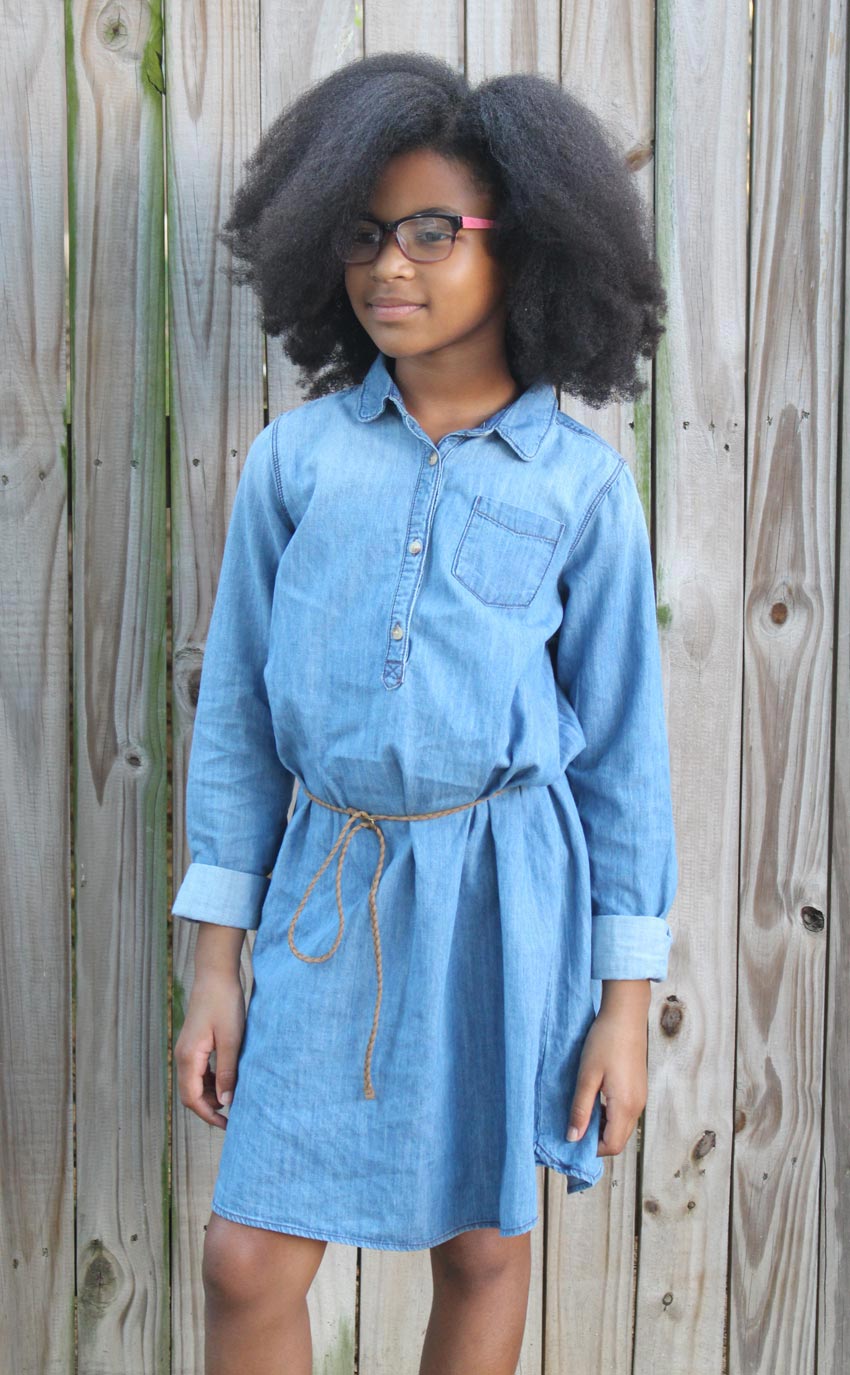 When we went shopping for back to school clothes, she knew that she had to have some versatile denim pieces that she could wear to the museum, on family field trips, and out to dinner if one of the boys ended up having a late game or practice.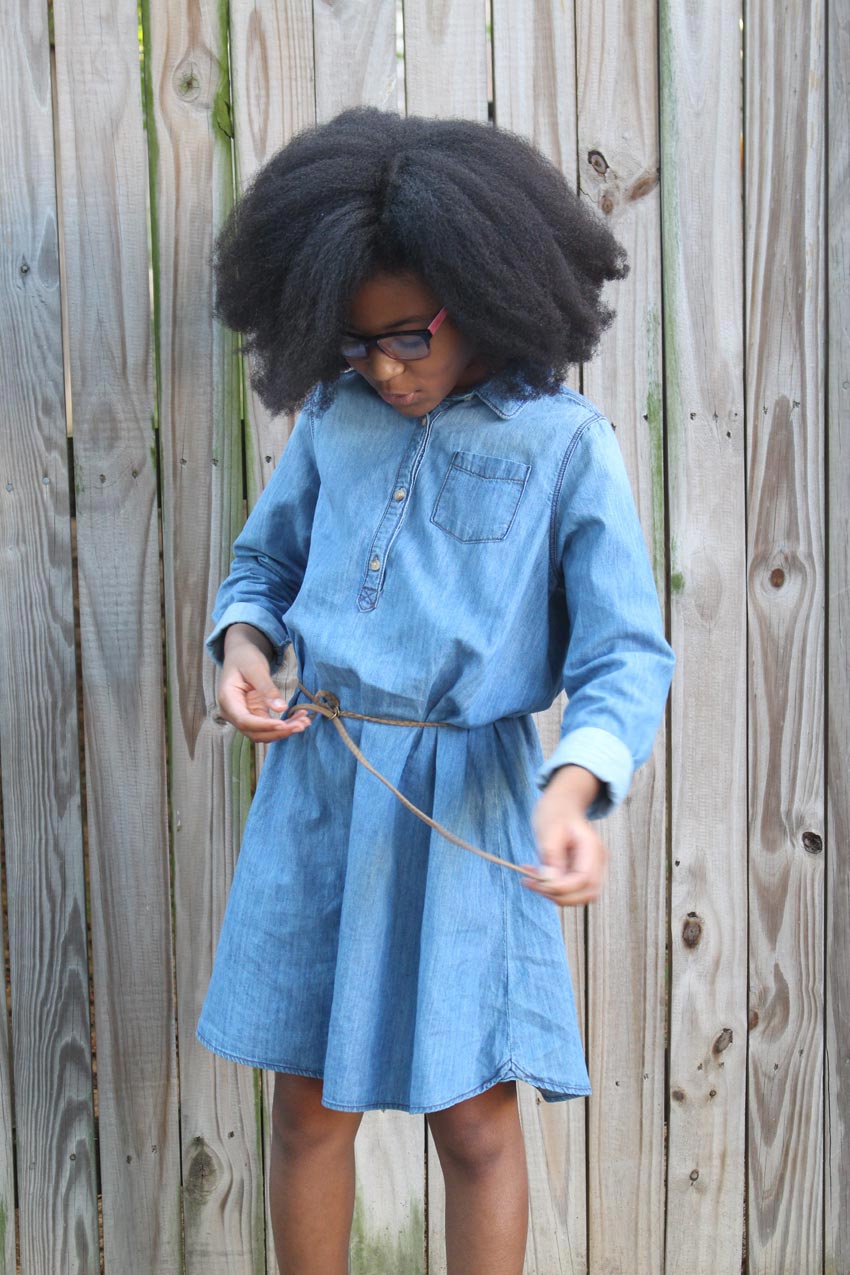 She chose this denim shirt dress because all she had to add were some cute shoes, and she was ready for anything.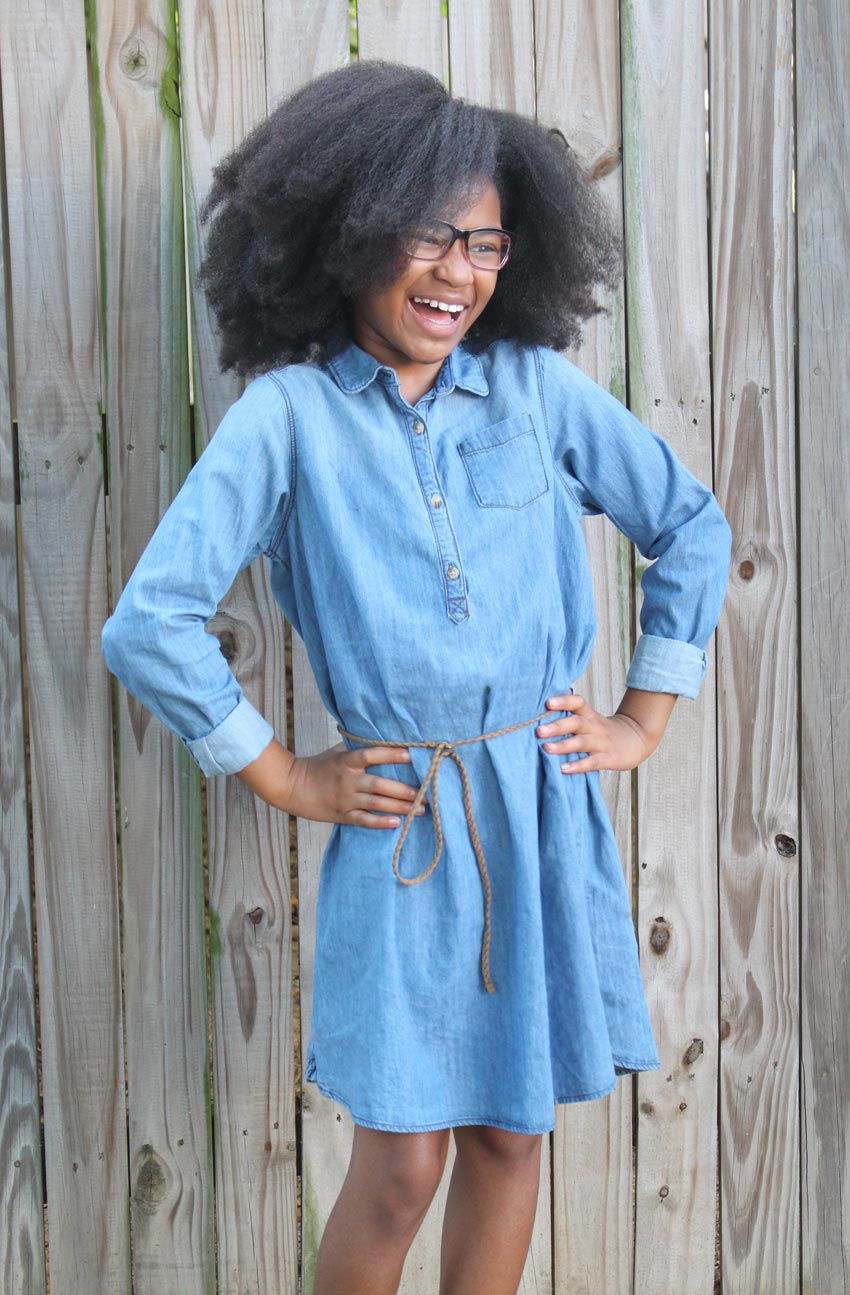 She's serious, but she does like to have fun. She has a dry sense of humor like me, but has an infectious laugh like her dad. She tells jokes and cracks herself up.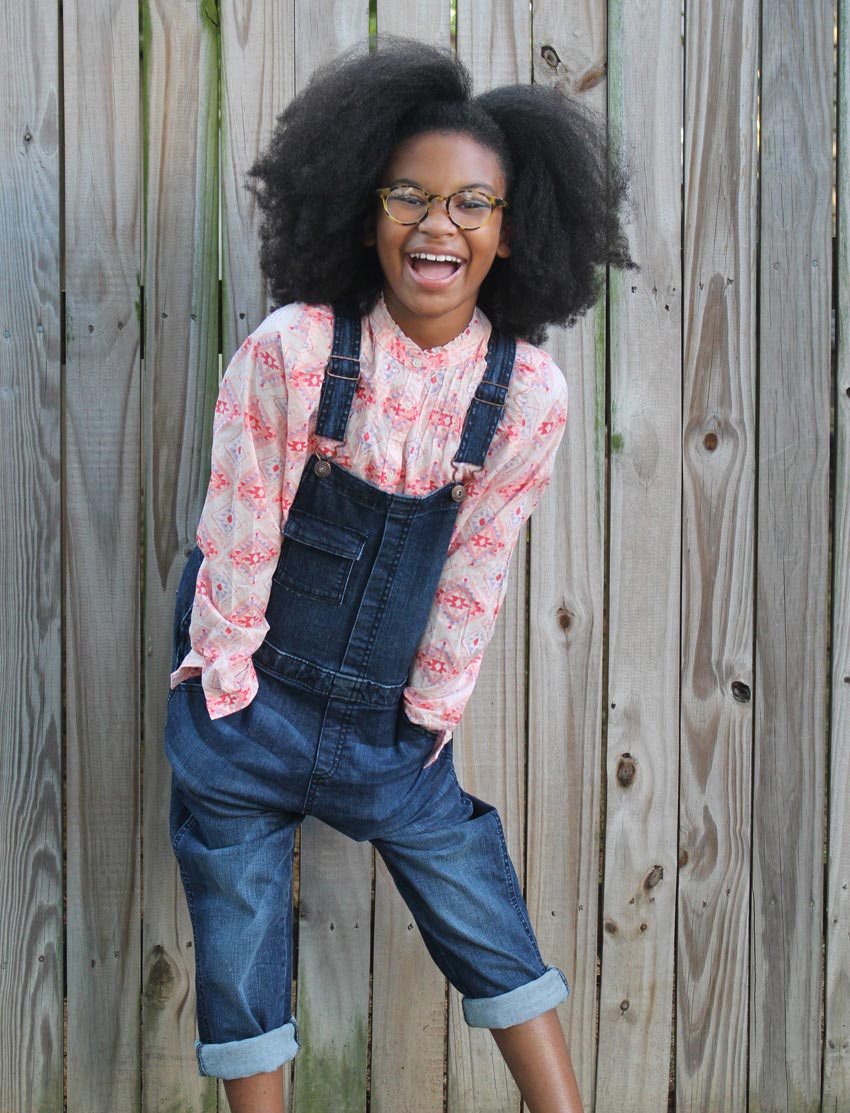 She's a girly girl on some days, but she definitely isn't sitting on the sidelines. She loves to run and jump and climb on things with her brothers.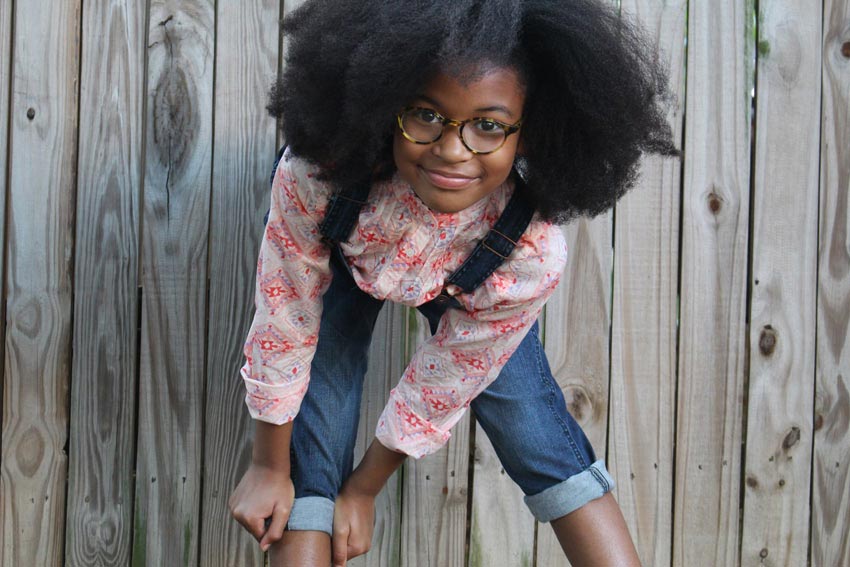 Her goal isn't just to keep up, but to beat them. She has a bit of a competitive streak.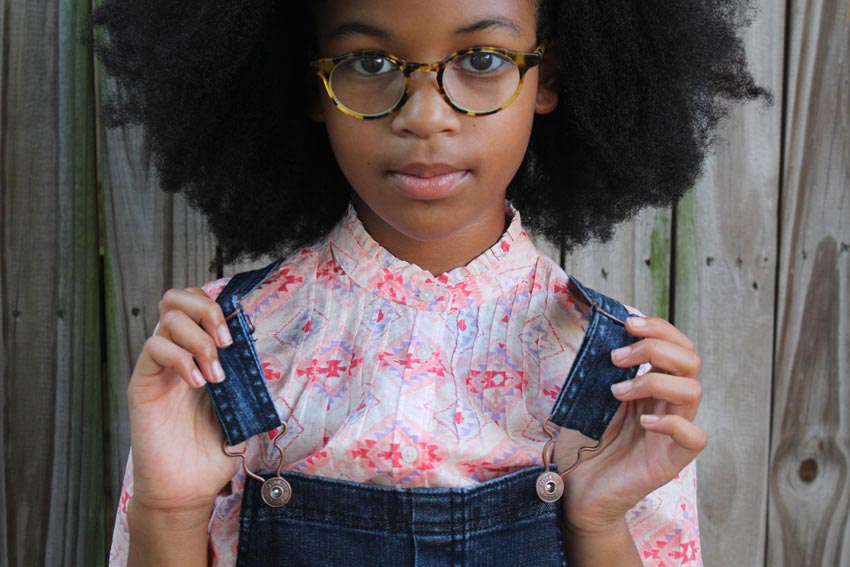 When she picked out this outfit I wasn't too surprised. The shirt had great details, that someone as meticulous as Eden would certainly pick up on.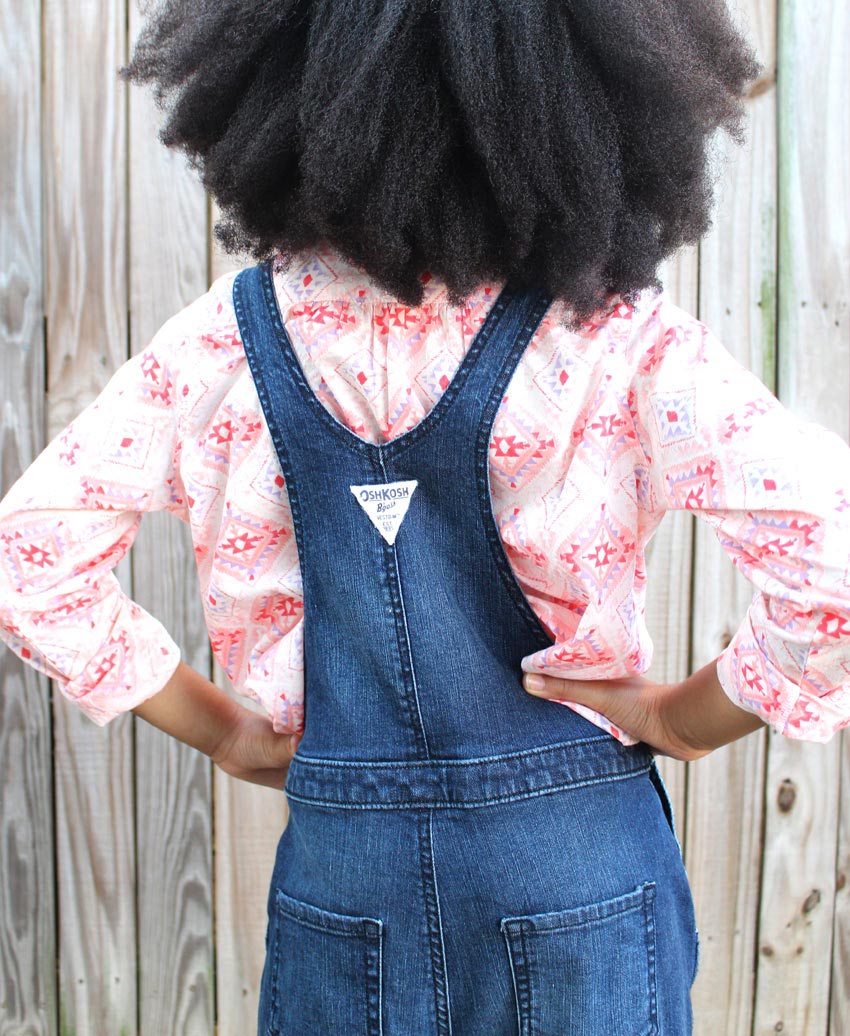 She said she liked the pleats and buttons, and that the collar "spoke to her." I didn't ask her what it said.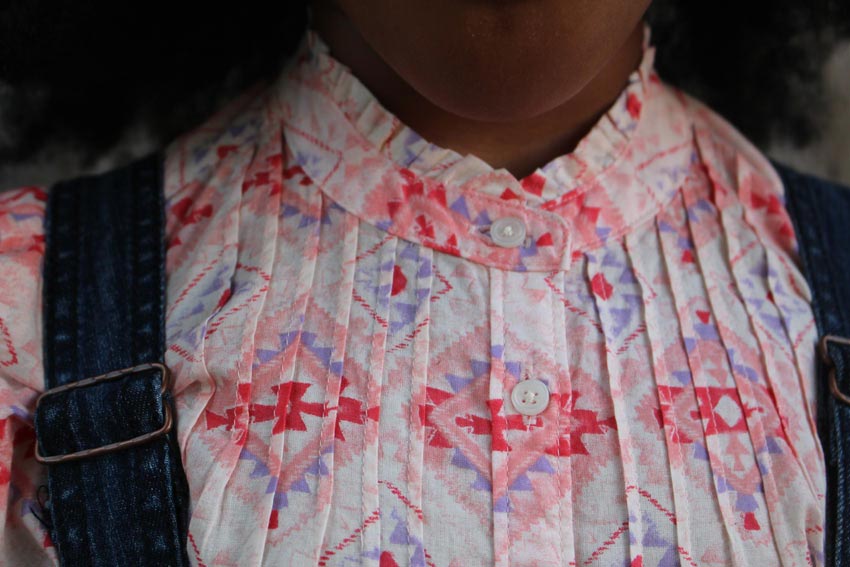 The overalls were classic and stylish at the same time, and I knew she'd end up putting lip gloss or something important in that pocket because she kept looking in it like she was sizing it up to see what it could hold.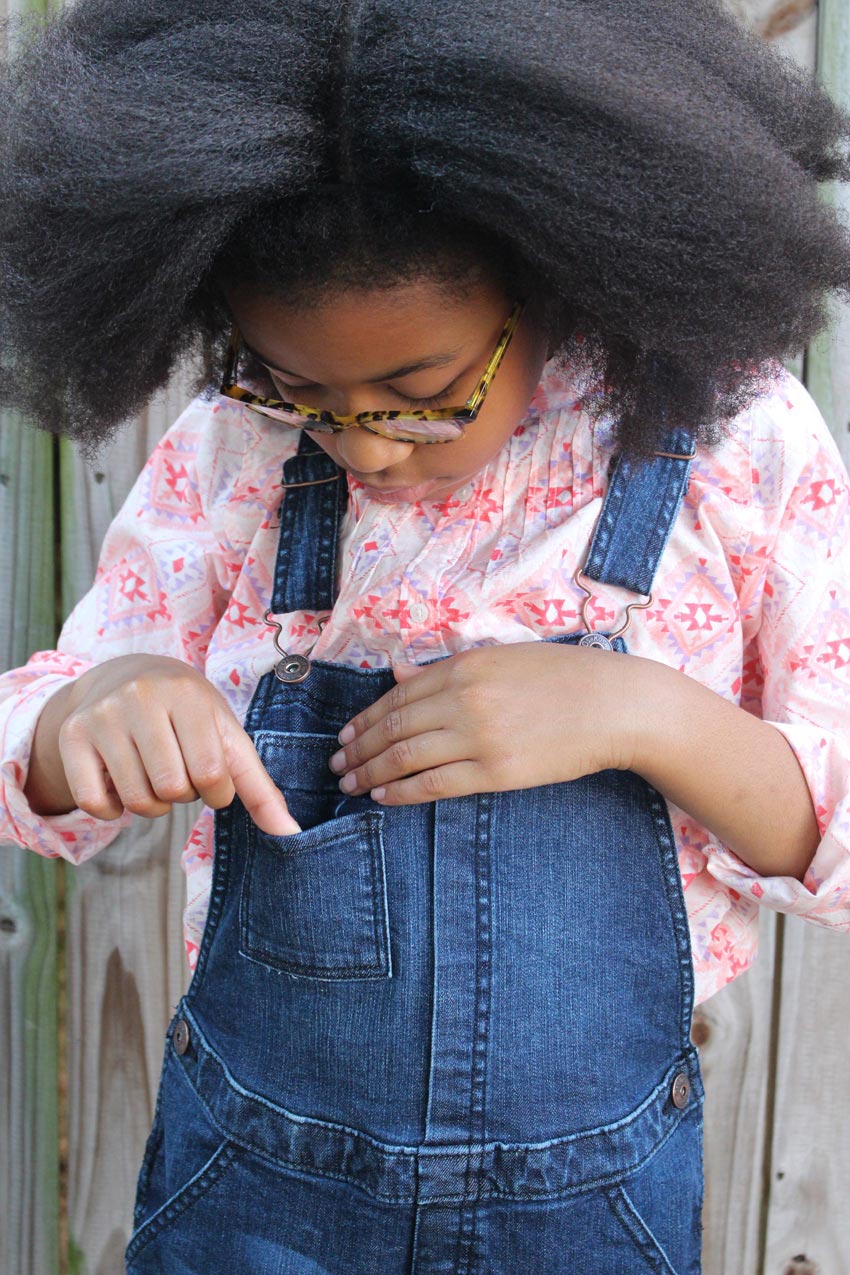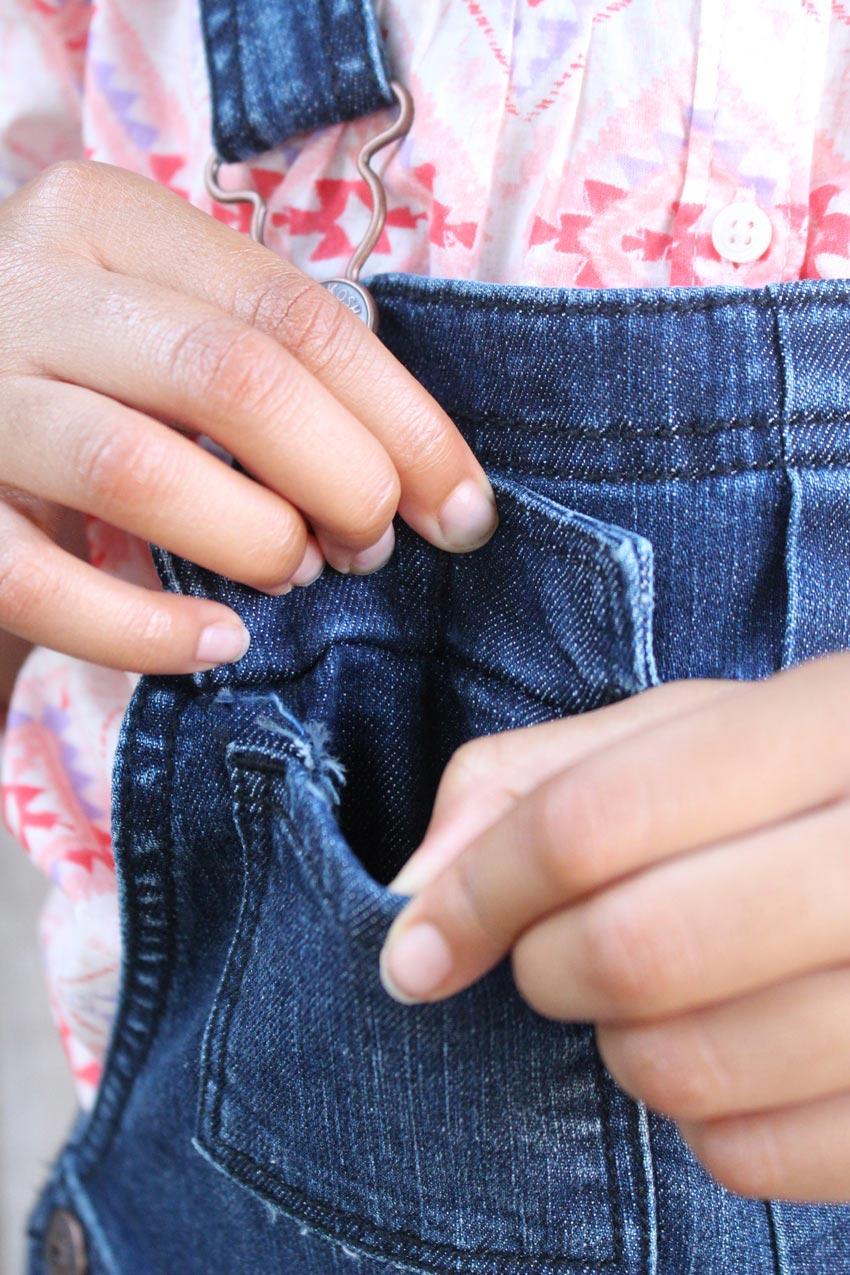 One thing we have always agreed on is how much we love a good deal, coupon, or a sale. She learned early on, that the better the price, the more stuff she could get.  My wallet and I truly appreciate this about her.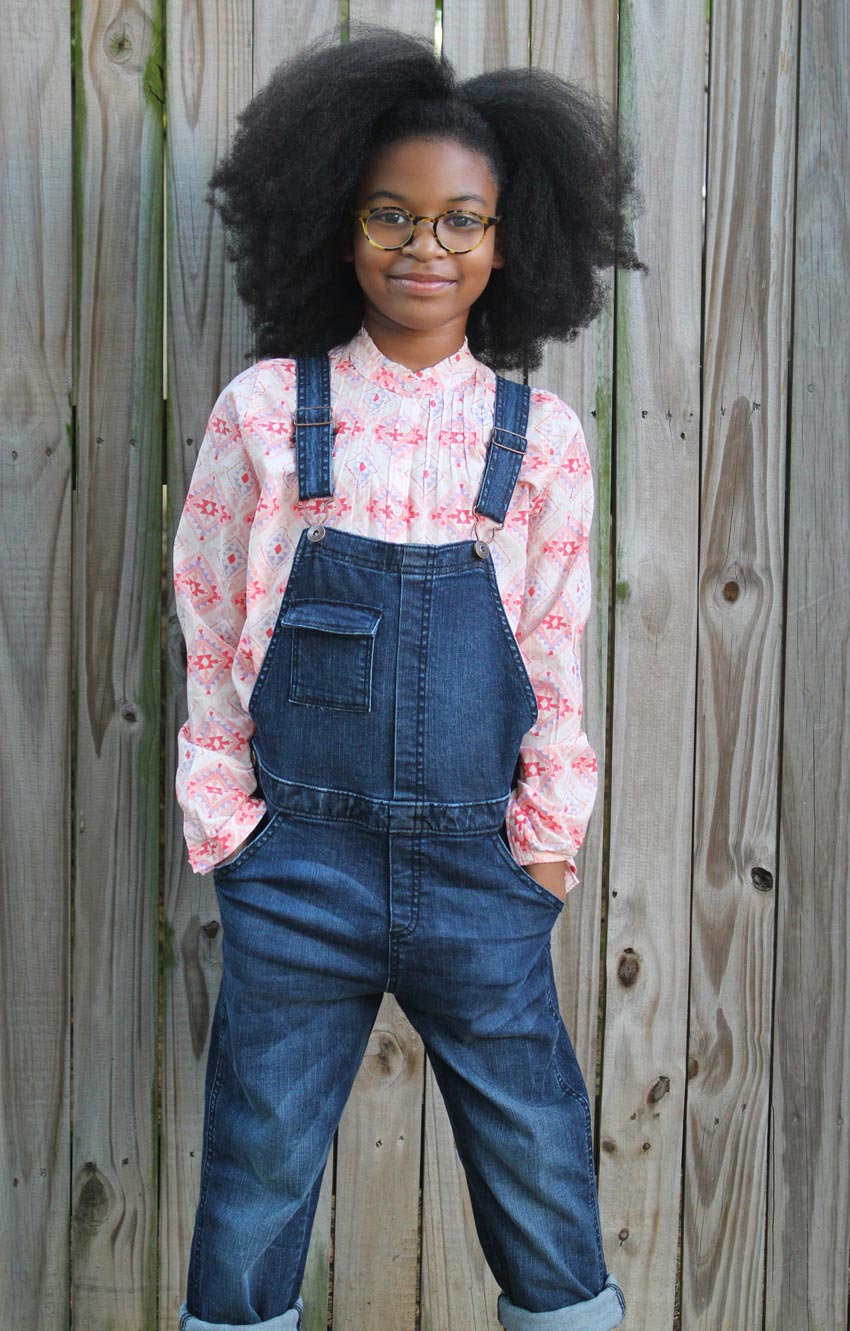 I consider her ability to spot a great deal one of her most beautiful qualities.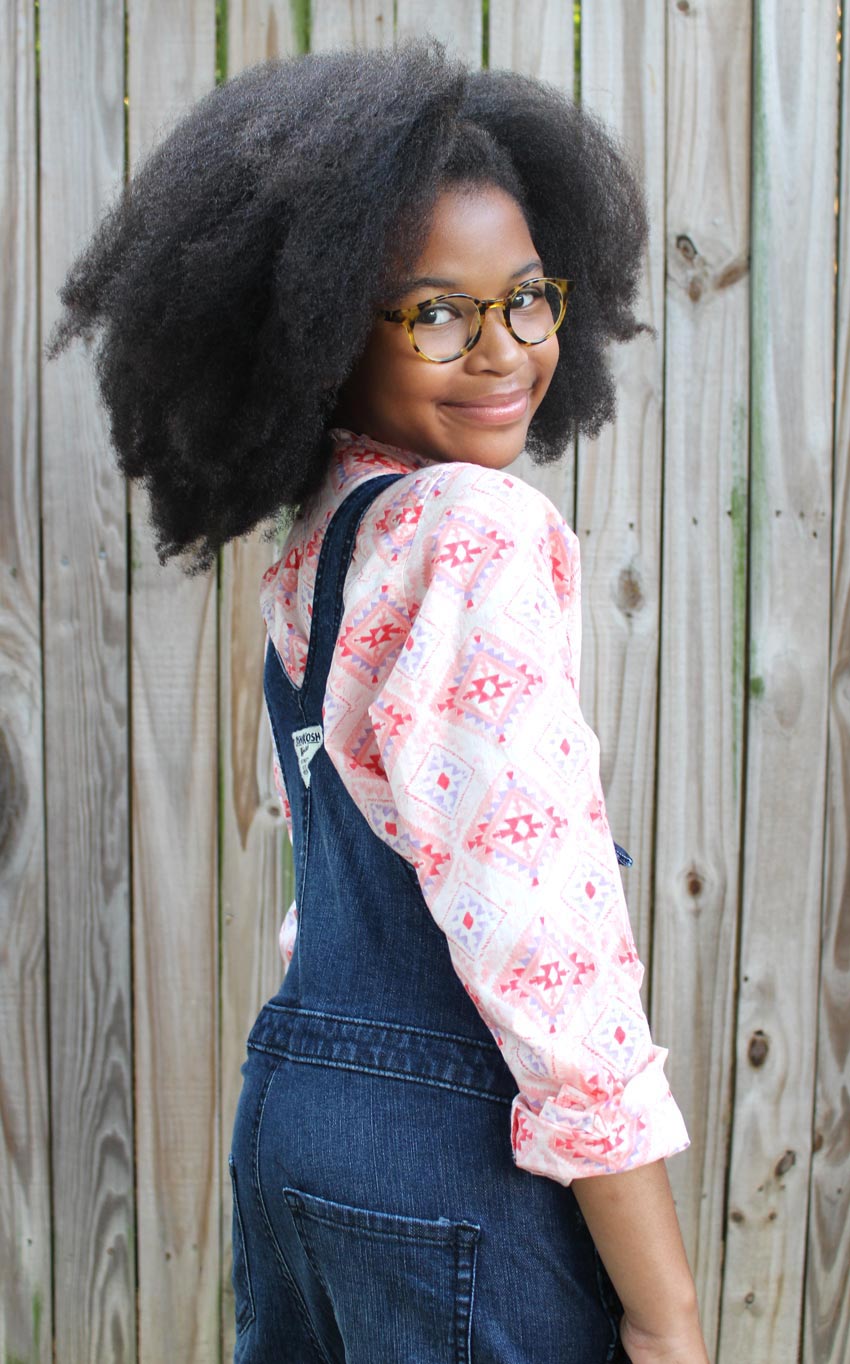 Don't forget to share this coupon with your friends and family who are doing back to school shopping. They carry sizes up to 14 now, so you can save on big kids' clothes too.
If you like to save like we do (I know you do), you can use the coupon code OKBG3136 when you shop online to save 25% on your purchase of $30 or more, or you can click here to find your local store, print the coupon above and save 25% in the store!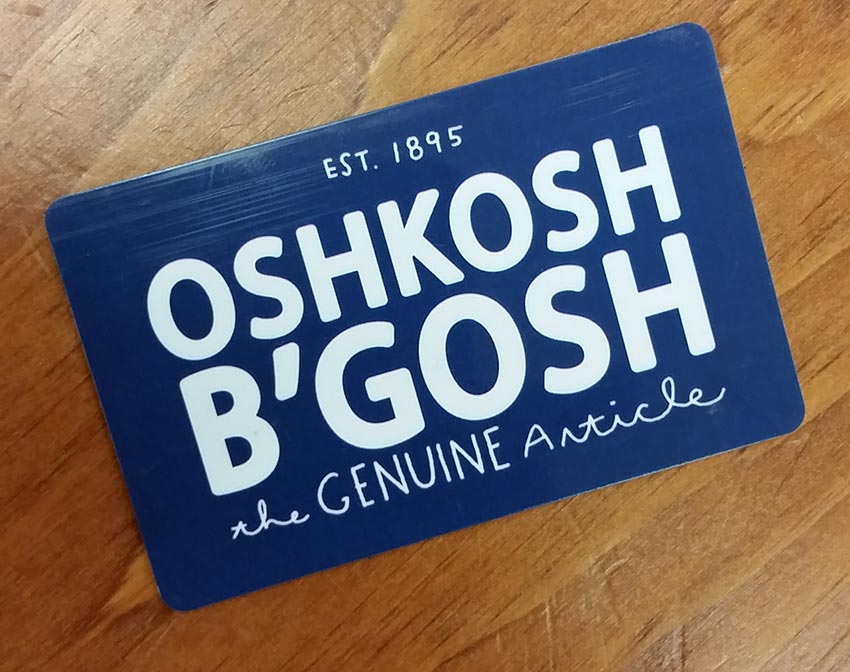 Want to save more? Of course you do. We all do! To enter the giveaway, share your favorite back to school shopping tip or your favorite childhood memory of back to school shopping in the comments for a chance to win a $50 OshKosh B'Gosh gift card!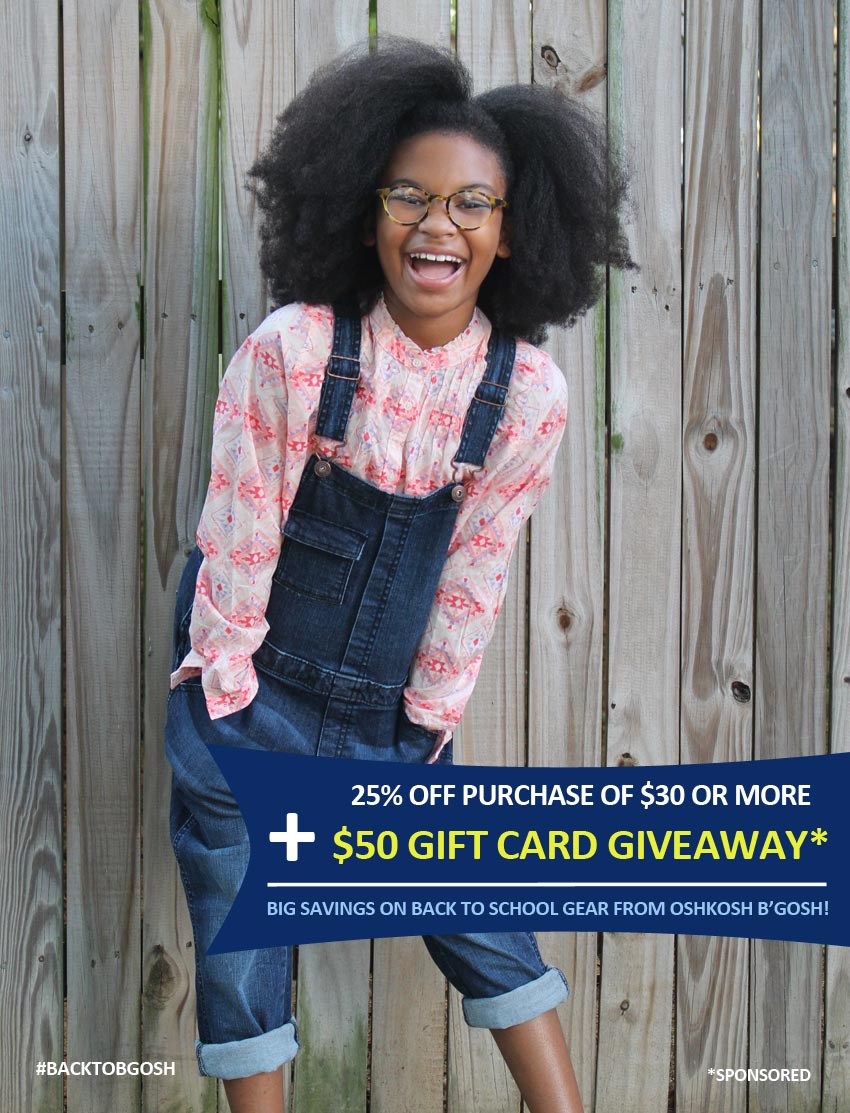 Happy back to school shopping! Don't forget to share your favorite back to school memory or shopping tip in the comments to enter the giveaway!
By entering this giveaway, you agree that you have read these terms and conditions: This giveaway ends September 12th at 11:59 PM EST. This giveaway is only open to residents of the United States. Gift card will be shipped within 6 weeks of notification and cannot be shipped to post office boxes.  Winner will be selected by Random.org and notified by email, private message, or by reply to their comment. Winner has 48 hours to respond after which a new winner will be chosen. No purchase necessary. Void where prohibited. Must be 18 or older to enter.