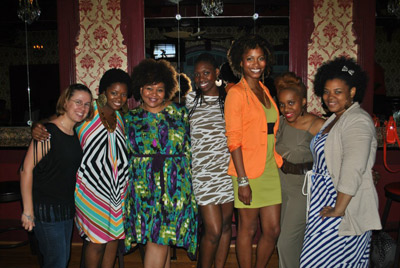 (Everyone wanted to know – I got the dress from NY & Company! Yep… I love it too…)
Okay – for ME, this was the perfect end to a fantastic weekend with the bloggers and speakers from Blogging While Brown in Philadelphia.  Afrobella, a Trini, hosted a party for Shea Radiance, a Maryland (DC area) based hair care company, at a Caribbean lounge!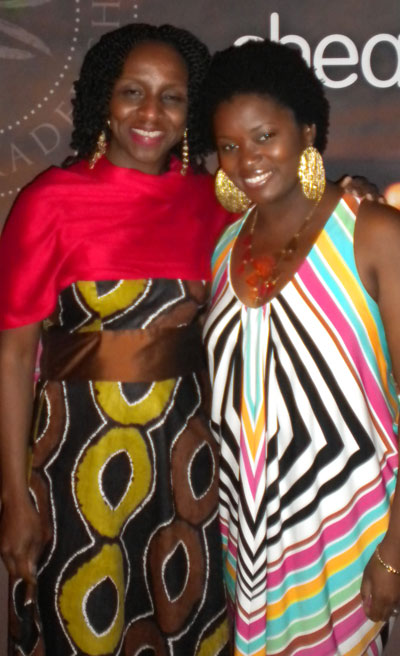 @shearadiance on Twitter | facebook.com/shearadiance (there are more party pics there!)
Um, does it get better than that for a soca loving Trini with natural hair? I don't think so.  When the music started up during the heavy hors d'oeuvres, @beesince83, @nubiansoulslocs and I were having difficulty staying still.  Bloggers came and went, but many of us stayed for the soca.  @luvvie, @shanselman, and @drgoddess were the stars of the soul train line.  The soca was good, but brief.  I had a fabulous time, but my age started to show as soon as the soca stopped and the hip hop started.  SocaMom was out!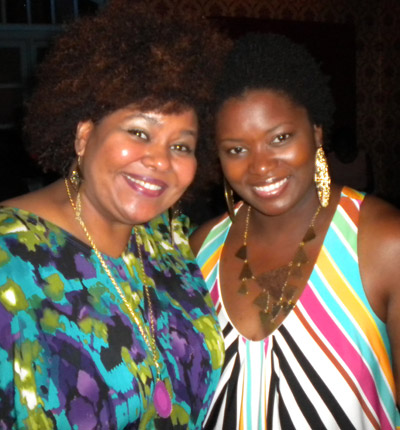 Eva and Patrice aka @afrobella (Chicago via Trinidad)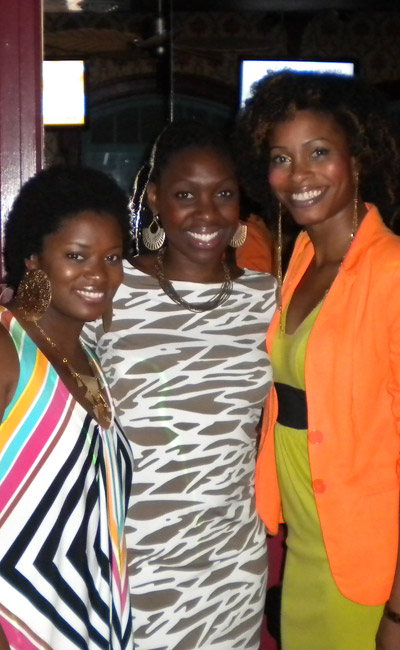 @socamomdc, @NubianSoulsLocs (Toronto via Guyana), and @BeeSince83 (Toronto via Jamaica)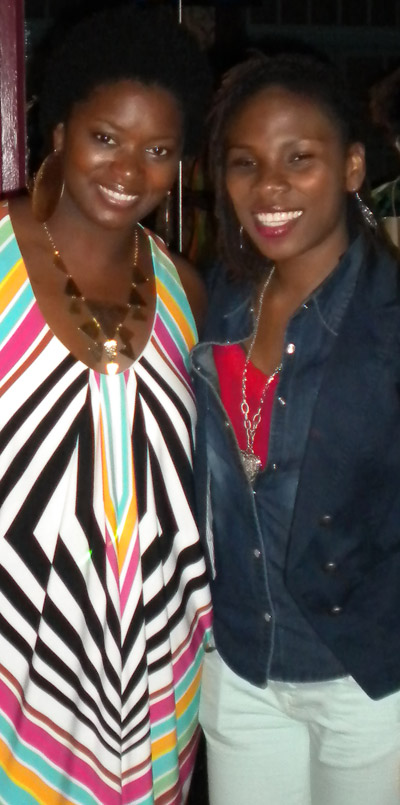 Eva and Lovette aka @Luvvie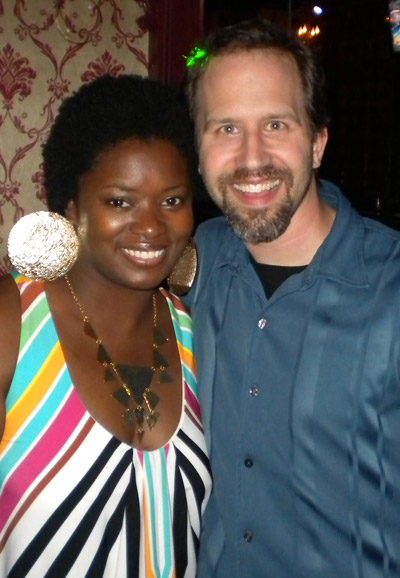 Eva and Scott aka @shanselman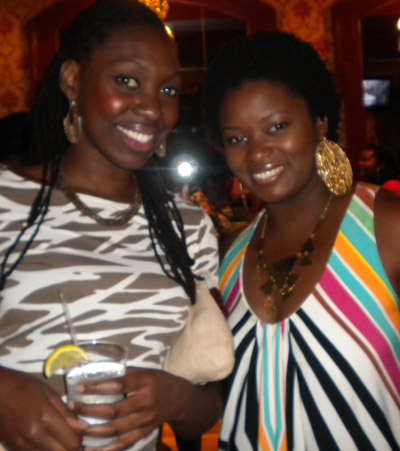 Now SHE knows how to enjoy some soca!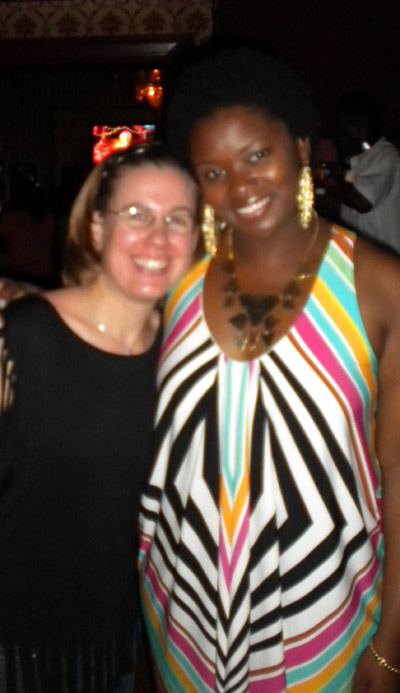 Even though this pic is blurry, I had to post it.  She really got me moving while I waited for the soca to come on. I can still hear Philly designer @ruthkalinka saying, "Get those shoulders loose!" Love her…
"After the party it's the hotel lobby and…"
I hopped in a cab and headed back to the hotel where a wedding party to end all wedding parties was coming back in from a night of serious partying.  @drgoddess, @shansleman, @luvvie, @afrobella, GM and a few others of us sat in the lobby talking about the fashion parade in front of us, zombies, and next year's venue for Blogging While Brown.    Once I had reached full exhaustion, I headed upstairs to pack up for DC.  The afterparty was a great way to get to meet some of the bloggers that I didn't get to connect with during the conference.  Thank you to Afrobella.com and Shea Radiance for a wonderful time.  I can't wait to review the products that I got at the party!  Stay tuned…