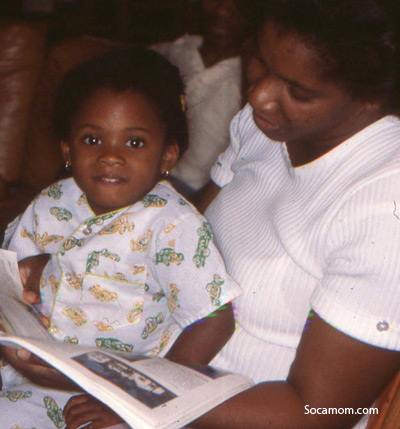 Me circa 1978. That looks more like a magazine than a children's book…
"Once you learn to read, you will be forever free." — Frederick Douglass
The first time I read this quote, I read it, "Once THEY learn to read, you will be forever free." Both are true I guess. I used to spend a lot of evenings doing flashcards and reading to the kids. It was great for them, AND for me. They got a great foundation for learning to read, and I enjoyed spending time with them.
My favorite books to read to the kids were books from my childhood like, Where the Wild Things Are, and Where the Sidewalk Ends, because they took me back to a familiar place in my youth, and I was able to take my children back there with me to experience it.
Once they learned to read, not only were they forever free – to choose their own books from the shelf, read at any time, and learn whenever, wherever, and whatever they wanted (within limits) – but I was free to say things like, "go read a book," and eventually the three of them would take turn reading bedtime stories to each other. I got my evenings back, and was able to do a little reading of my own.
Here are some Caribbean children's books to read with your kids, and to add to their bookshelves so that they can enjoy them on their own when they are reading independently.
This post contains affiliate links.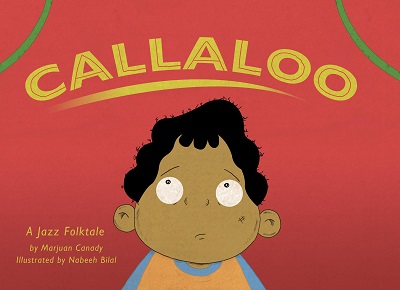 Callaloo: A Jazz Folktale
by Marjuan Canady
"Callaloo: A Jazz Folktale follows Winston, a young inner city boy who goes to Brooklyn, NY to get ingredients for his Aunt's callaloo dinner when he is magically transported to the Caribbean island of Tobago. There, he encounters the mythical folkloric characters that roam the island. Winston's fears and fantasies fuse together as the reality of his situation becomes dire. He must find his way out of this haunting paradise or risk being lost forever. For Ages 3 to 7."
Buy Callaloo: A Jazz Folktale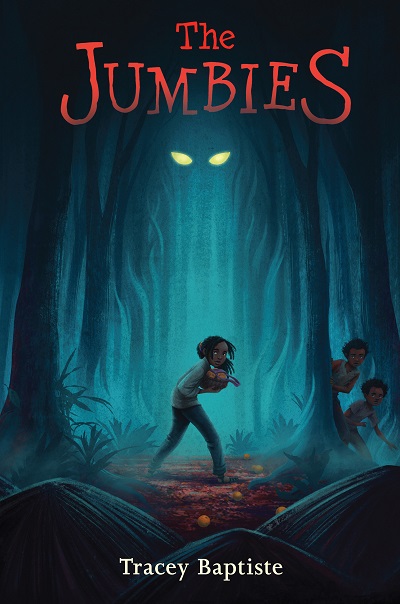 The Jumbies
by Tracey Baptiste
"Corinne La Mer isn't afraid of anything. Not scorpions, not the boys who tease her, and certainly not jumbies. They're just tricksters parents make up to frighten their children. Then one night Corinne chases an agouti all the way into the forbidden forest. Those shining yellow eyes that followed her to the edge of the trees, they couldn't belong to a jumbie. Or could they?"
Buy The Jumbies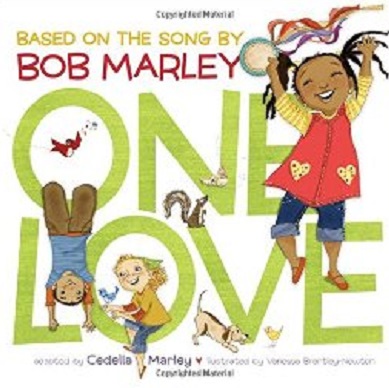 One Love
by Bob Marley, adapted by Cedella Marley
"Adapted from one of Bob Marley's most beloved songs, One Love brings the joyful spirit and unforgettable lyrics of his music to life for a new generation. Readers will delight in dancing to the beat and feeling the positive groove of change when one girl enlists her community to help transform her neighborhood for the better. Adapted by Cedella Marley, Bob Marley's first child, and gorgeously illustrated by Vanessa Newton, this heartwarming picture book offers an upbeat testament to the amazing things that can happen when we all get together with one love in our hearts."
Buy One Love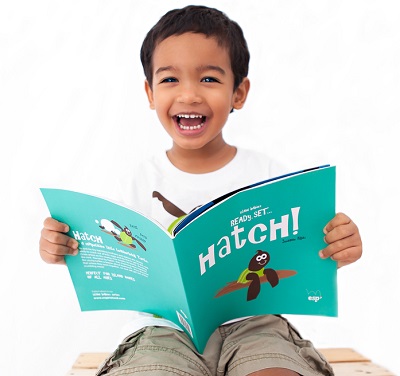 Photo credit: everythingslightpepper.com
Island Babies: Ready.SET…HATCH!
by Jeunanne Alkins
"Hatch is a competitive little Leatherback Turtle. He and his tiny hatchling brothers and sisters are racing wildly to crack out of their eggs and be first to get to the sea. Crisis arises as the nearby river breaks its banks, flooding the nest. Narrated by Hatch, this charming story teaches the young turtles a lesson about teamwork – they discover that unless they work together, no one will get out of the crumbling mess!"
Buy Island Babies: Ready.SET…HATCH!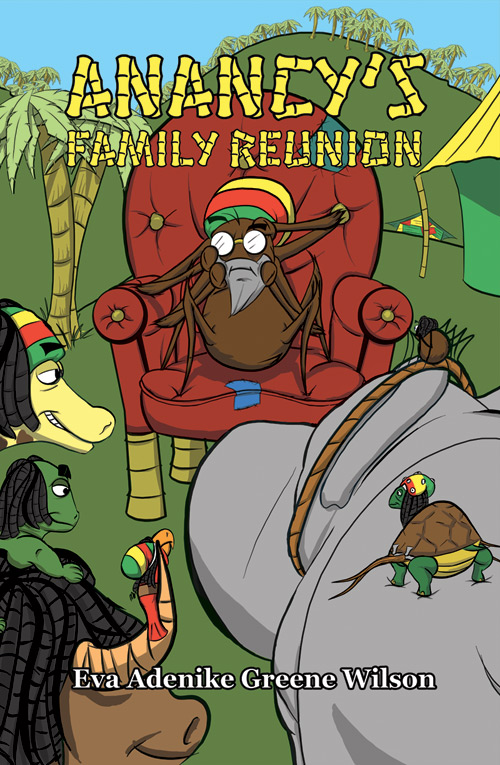 Anancy's Family Reunion: A New Anancy Tale
by Eva Greene Wilson
"In Anancy's Family Reunion, Anancy has been up to his old tricks, but a visit from family will change everything – or will it? This new and imaginative take on Anancy folklore will reintroduce a new generation of children to a character deeply rooted in African and Caribbean oral tradition. Anancy's Family Reunion is appropriate for all ages, and children with reading abilities at the third grade (US) or year four (UK) level can read the book independently. Adults will enjoy a return to their childhood while they share a new story with their children about a character from their youth."

Buy Anancy's Family Reunion: A New Anancy Tale
Next week we introduce five more Caribbean Children's Books. Here's a preview…
Grandpa Take Me To T&T
Justice Pon Di Road
Little Lion Goes to School
A Season for Mangoes
Every Little Thing: Based on the song 'Three Little Birds' by Bob Marley
Want more information on books for you and the kids to check out? Join our Caribbean Book Club on Facebook: https://www.facebook.com/groups/caribbeanbookclub/