I had my first child at 23 going on 24, and in my friend circle, I was the only one with a child. I may as well have been a teenage mom. My classmates are breastfeeding babies and chasing toddlers, and me – my oldest child is 21. Women are told to "hurry up" and "do something" by the time we reach 30, so how are these women having babies well into their forties and doing well?
Related: An Intimate Conversation about Fertility with Dr. Cindy Duke
During the SocaMom summit, I talked with Danielle-Smiley Daniel, an award-winning public health nutritionist concentrating on maternal and child health and owner of NutriDS, about how she managed to be physically AND mentally fit so that she could have her first child at forty.
Related: 200+ Popular Caribbean Baby Names
A Carnival superfan and nutritionist, Danielle shared how she got ready for her baby while remaining ready for the road.
By now you must be like BUT HOW?? You have to watch the whole session. It is really an amazing story.
In this short clip, Danielle Smiley-Daniel discusses her experience with a doctor that didn't want to listen to her or acknowledge her wishes during the birth of her child, which unfortunately isn't unusual for a Black woman. She talked about having a birth plan and advocating for herself.
She also talked about what you should think about when it comes to nutrition when you are pregnant.
Give yourself some grace with food. Food is not only nutrition. It's not only calories. Food is tradition. It's culture. It's comfort. It's social. So I don't want it to be like this 'cookie-cutter' thing because it's not.

Danielle Smiley Daniel on How She Views Food as a Nutritionist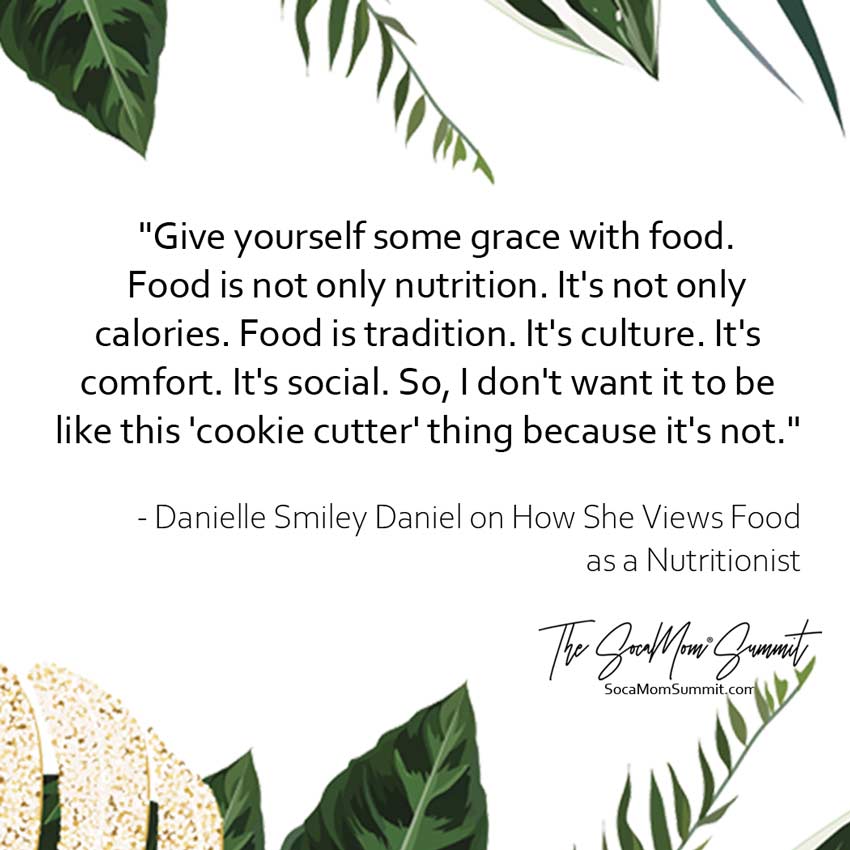 Did you enjoy these clips? You can watch the whole session here –
Worth the Wait: Preparing for Pregnancy and Motherhood after 35
Watch on Youtube – https://www.youtube.com/watch?v=lLQHxCA8a4k
Watch on Facebook – https://www.facebook.com/socamomdotcom/videos/718856745540443/
Watch on Instagram – https://www.instagram.com/p/CBf1Eewle2F/
Watch on SocaMomSummit.com – https://socamomsummit.com/s/sessions/worth-the-wait-preparing-for-pregnancy-and-motherhood-after-35/
Did you have a child after 35? What was your experience? Are you planning to have a child after 35? What are some of your concerns? Chat about it with us on Facebook!