On social media, there has been a lot of chatter around how much (or how little) Caribbean American people have contributed to Black American culture.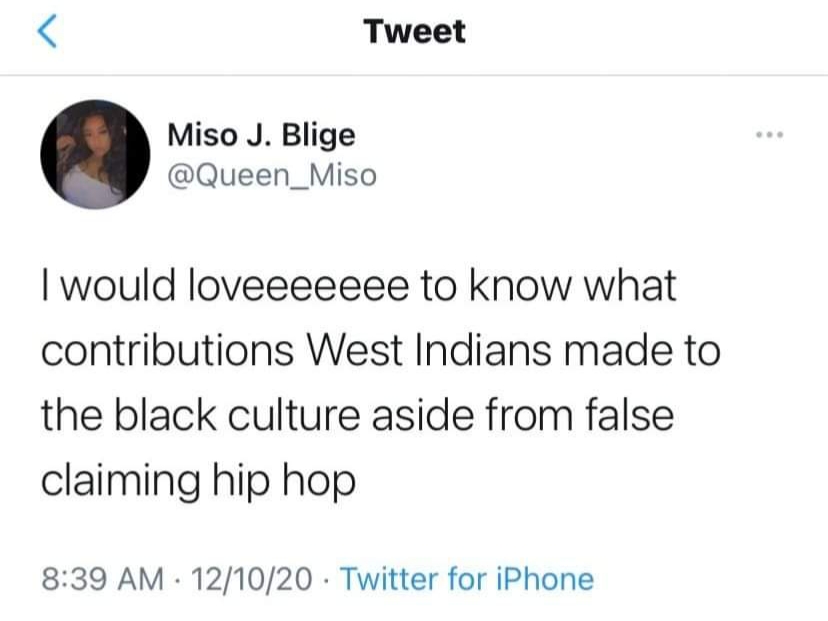 *sigh*
As the world mourns the death of Black American icon Cicely Tyson, we realize that so many people who have made contributions to Black culture are of Caribbean descent, and a lot of people just have no idea.
Needless to say, the person who tweeted this ended up deleting it when Caribbean Twitter and Black Twitter corrected her… vigorously.
I never know where to start when it comes to Black History Month in the United States. So many people post about the obvious (and important) trailblazers like Rosa Parks and Martin Luther King, Jr., but I'm going to take this month to share Caribbean American people who have contributed to Black History in America and in the diaspora and may not be as well known, starting with my own family. If my mom and dad hadn't come to the United States and made their own contributions to their communities, SocaMom wouldn't exist, so for our community – they are pretty important, no?
A few years ago, I did a mini-documentary about my dad's journey to the United States, and it is still one of my favorite interviews to date.
I would love to share your Black History as a Caribbean American person on Instagram. If you have any old photos of your family's history, share it and tag me @socamom on Instagram.
Enjoy the video and happy Black History Month!