Every year, I have celebrated Caribbean American Heritage Month as well as the anniversary of SocaMom in June. This month, I felt like I wasn't doing much of anything, but when I look back on how I spent the month, I did exactly what SocaMom was created to do. The point of the community that I created over a decade ago now has always been to make sure that Caribbean culture was accessible to and loved by our children.
I created worksheets and coloring pages, wrote books, interviewed amazing people, coordinated and hosted two virtual summits, and cultivated a community of like-minded, fun, and culture-focused people – many of whom have become family. So yes, I felt some kinda way about not doing something grand for this anniversary.
What did I do this month? My daughter, who is pretty diligent about celebrating Caribbean American Heritage Month, was competing in a scholarship competition. The event still resembles a traditional pageant, but it no longer has a swimsuit portion, and talent and private interviews make up most of the points that a contestant can earn.
A year ago, she got permission from Kes the Band to perform her talent to Savannah Grass, one of her favorite songs. When covid hit, the Miss America organization postponed all competitions for a year. She was still determined to bring soca to the stage in Southern Illinois. Most of the audience likely had never heard soca before – but they LOVED it.
I spent the month helping her create her costume. She is a rhythmic gymnast, so she needed to be able to move, not have the costume interfere with her apparatuses, but still give a Carnival vibe. Rhythmic gymnastics is usually done in an arena or large gymnasium, and is largely dominated by Russian and Ukranian gymnasts. So imagine, a Black girl, performing a gymnastics routine to soca… and not only was she going to perform using her apparatuses, she was going to do four of them in a minute and a half. In rhythmic gymnastics, unless you are performing in a group, each apparatus is given its own minute and a half.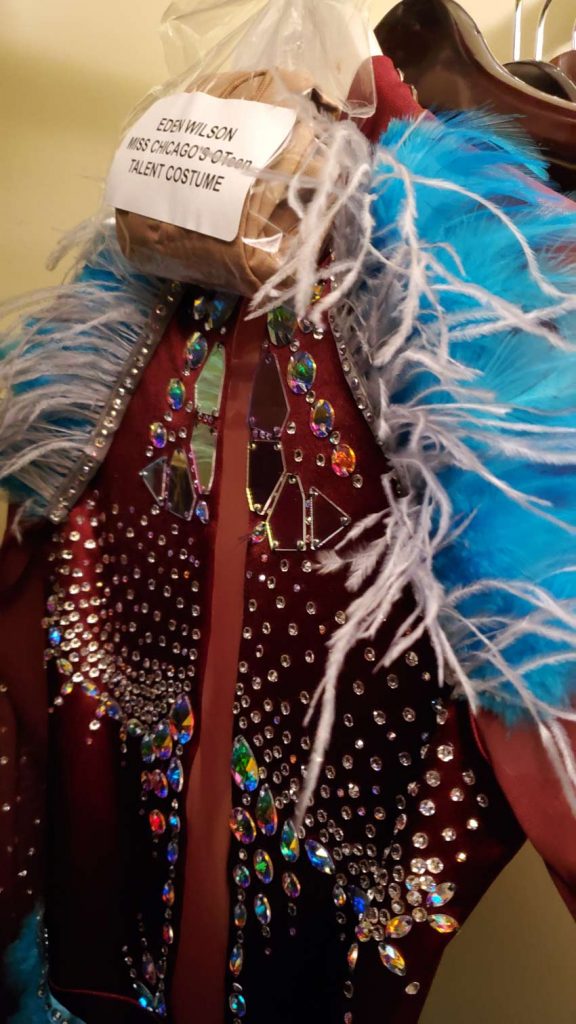 I spent the month taking her to practice and helping her figure out how to "free up" while still maintaining the clean lines and movements that make rhythmic gymnastics what it is.
I spent the month encouraging my daughter to do something that hadn't been done before, to push herself, and to put her culture out front – on stage – whenever she got the chance. Family, she DID that. So no, I didn't celebrate with a speaker series, parties, or retrospectives about my 10 years as SocaMom – I WAS SocaMom. I spent the month being the mom that I have wanted to be. I looked back on how I was raised and was proud of the support I gave my daughter to pursue her dreams and to not always do the "safe" thing. I was amazed at how the SocaMom stepped up to encourage my daughter, and make her feel included – like what she was doing mattered.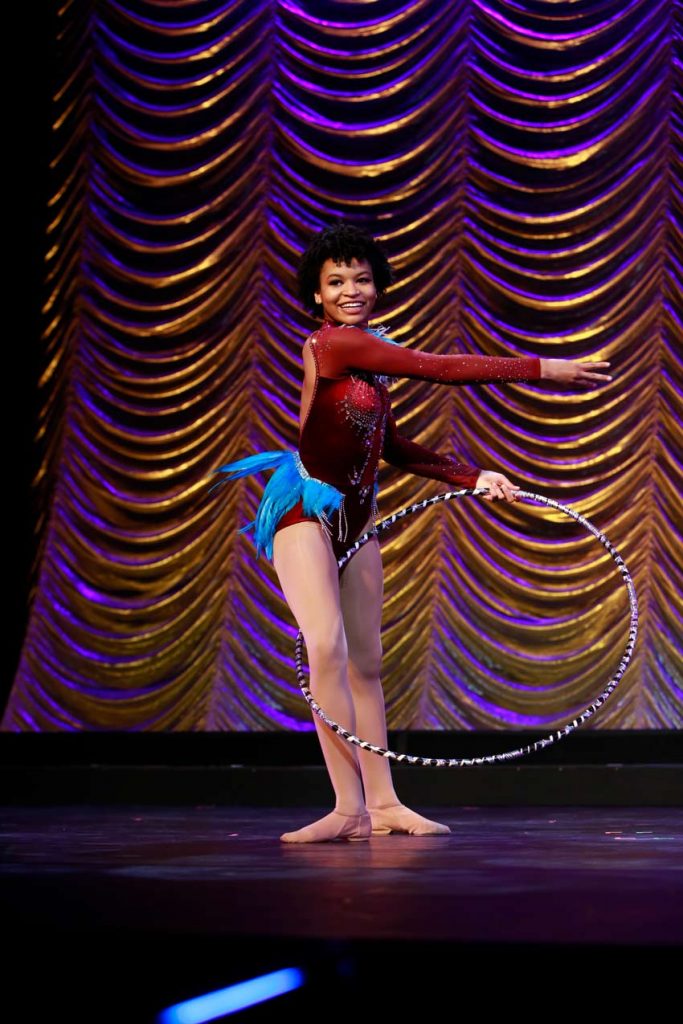 She took that minute and a half and let the people know who she is this Caribbean American Heritage Month. I am proud to show you a video that highlights all the hard work she put in, as well as how the performance looked when she was on stage.
Enjoy, share, and thank you so much for being a part of our journey for the last 10 years.