[CLICK HERE TO READ ON OUR NEW MOBILE FRIENDLY WEBSITE]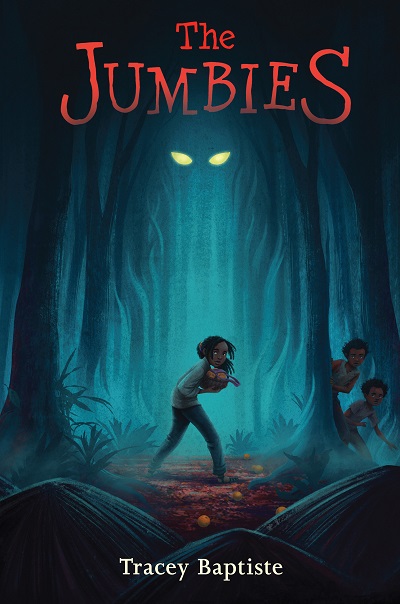 Jacket Art by Vivienne To; Author photo by Latifah Abdur
The first time that I realized that my kids had no idea what jumbies and the like were, my youngest son 6 or 7 and was going to be in a pan concert There was a play included with a little part about douen.  I didn't go to the rehearsal, and my Christian American husband called me… confused.  They had explained it all to him, but he still didn't love the idea.
In America there are plenty of fairy tales that keep kids and teens from doing certain things… How do you keep kids from being vain and spending too much time in the bathroom?  Bloody Mary. Well, maybe that's not the point of that one, but either way, the husband wasn't having any of it.  He could play in the concert, but that part of the story was off limits. Dead kids with their feet on backwards? Nope. He wasn't going for that – no sir.  I didn't argue.  I have to admit, like any Caribbean kid, these stories freak me out.
So enter Tracey Baptiste's new book, "The Jumbies
." I wasn't sure that I was ready to revisit any of those stories.  My parents didn't spend much time on them really, but I knew enough to be scared as a kid.  This book was hard to pick up, bringing back that fearful little kid who preferred a night light, but even harder to put down once I got started.  The foreshadowing is masterfully done, the descriptions are vivid, and when it's scary? It's scary.  When I think about it, it probably isn't too much more frightening than the American fairy tales that I grew up with… I mean… some woman lured kids to a candy house and tried to eat them, or something right?  If you really think about it, that's some pretty scary stuff too.
Recently, I will had the pleasure of talking with Tracey Baptiste, author of book for young readers, "The Jumbies
"
Watch the interview here: https://www.youtube.com/watch?v=KX8rpxrVCLs
Tracey Baptiste on Twitter | Facebook | Website (click "visit" to schedule a school visit)
Socamom Caribbean Book Club: https://www.facebook.com/groups/caribbeanbookclub/
Buy the book: On Amazon – The Jumbies
Here's some more information about her latest book, published by Algonquin Young Readers – http://algonquinyoungreaders.com/book/jumbies/
Corinne La Mer isn't afraid of anything. Not scorpions, not the boys who tease her, and certainly not jumbies. They're just tricksters parents make up to frighten their children. Then one night Corinne chases an agouti all the way into the forbidden forest. Those shining yellow eyes that followed her to the edge of the trees, they couldn't belong to a jumbie. Or could they?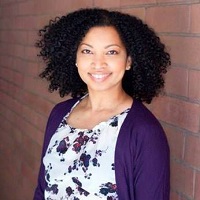 When Corinne spots a beautiful stranger speaking to the town witch at the market the next day, she knows something unexpected is about to happen. And when this same beauty, called Severine, turns up at Corinne's house, cooking dinner for
With its able and gutsy heroine, lyrical narration, and inventive twist on the classic Haitian folktale "The Magic Orange Tree," The Jumbies
will be a favorite of fans of Breadcrumbs, A Tale Dark and Grimm, and Where the Mountain Meets the MoonCorinne's father, Corinne is sure that danger is in the air. She soon finds out that bewitching her father, Pierre, is only the first step in Severine's plan to claim the entire island for the jumbies. Corinne must call on her courage and her friends and learn to use ancient magic she didn't know she possessed to stop Severine and save her island home.
The book's website has several field guide videos to help readers who are not familiar  with Jumbies, Douen, Lagahoo,  La Diablesse, and Socouyant.  There are also great guides for teachers and parents who wish to use the book as part of their curriculum.  It is a nice literature companion to a geography or history lesson on the Caribbean.  Find everything you need here: http://algonquinyoungreaders.com/book/jumbies/