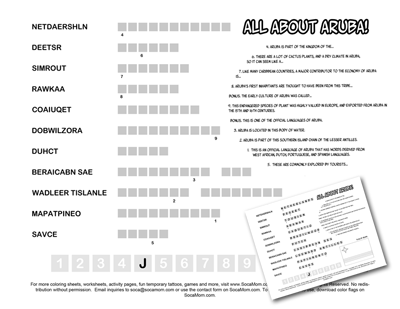 Learn 10+ quick facts about Aruba!
Here's a suggested activity: Print out the sheet and head to the library.  Find books on Aruba, and encourage your child to find the answers in a book rather than online.  Click here for more activity pages and coloring sheets for Aruba – 

Aruba
Getting ready to visit Aruba? Click on the image to check out the Aruba Tourism Authority website.