Each day I'll be highlighting my favorite moments from SocaMom Summit sessions on social media. When you come across them, please share and support the speakers who shared their knowledge and expertise with the community. Share this with your friends who need to hear the wisdom.
Today's speaker highlight is Kafi Kareem. Kafi Kareem of Storyplay.tv has a word for you and the young person in your life. Check out this clip from her session from the June SocaMom Summit, "Make Storytelling Your Superpower: Impacting Your Community Through Video."
Watch the full video on Youtube, Instagram, Facebook, or SocaMomSummit.com
Watch on Youtube – https://www.youtube.com/watch?v=eETt5H0vOh0
Watch on Facebook – https://www.facebook.com/socamomdotcom/videos/2693114044346641/
Watch on Instagram – https://www.instagram.com/p/CBjSsZYpP1-/
Watch on SocaMomSummit.com – https://socamomsummit.com/s/sessions/how-to-make-storytelling-your-superpower-making-an-impact-in-your-community-through-videos/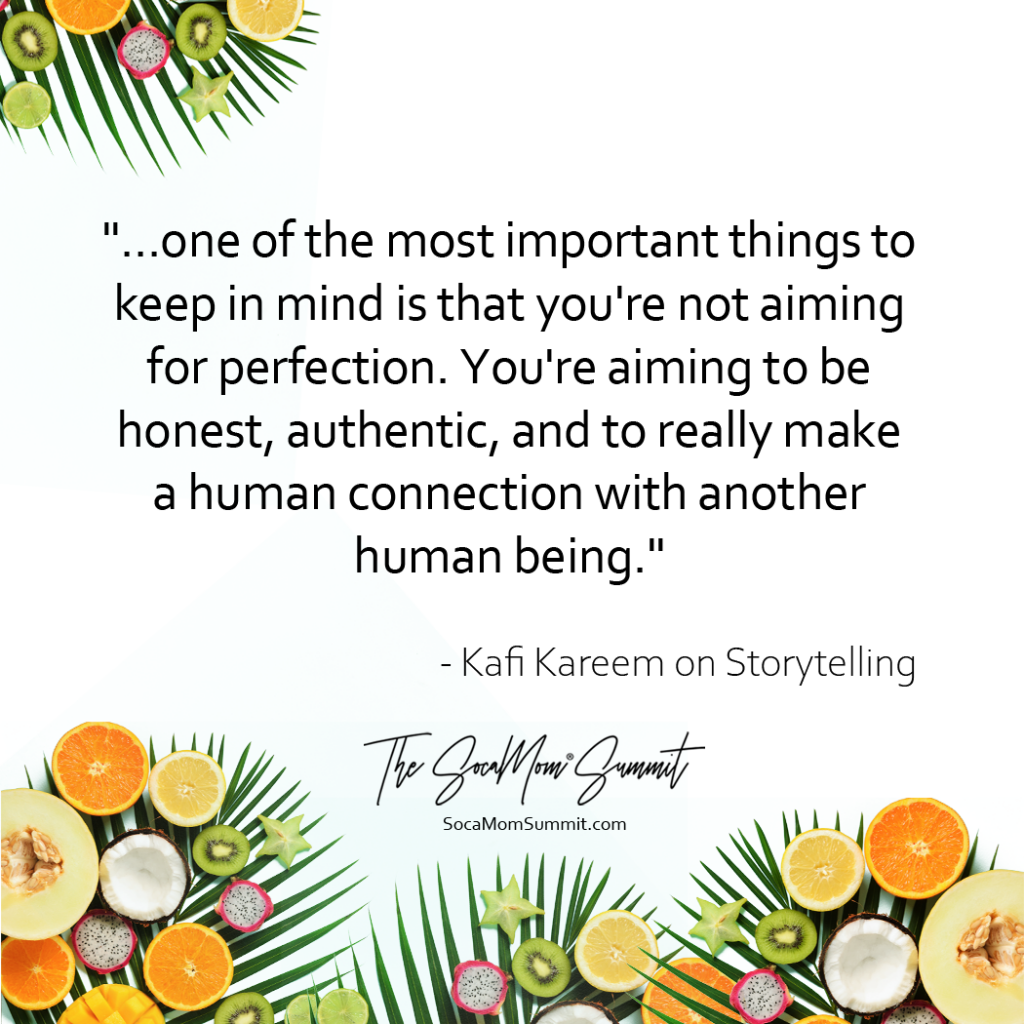 Click here to learn more about Kafi Kareem.