Today's SocaMom Summit highlight is from the session Spotlight on Caribbean Movies for Watchers and Makers. Rachel Osbourne discusses the Caribbean movie industry and why it is a great time for Caribbean filmmakers to be creating content.
She also discusses the importance of being vocal about what we want as lovers of Caribbean film. Do you want to see more Caribbean films on the platforms that you already pay for?
Watch the full video on Youtube, Instagram, Facebook, or SocaMomSummit.com
Watch on Youtube – https://www.youtube.com/watch?v=sx1JuHGWAWM
Watch on Facebook – https://www.facebook.com/socamomdotcom/videos/259488125143943/
Watch on Instagram – https://www.instagram.com/p/CBwTlT7Jul6/Watch on SocaMomSummit.com – https://socamomsummit.com/s/sessions/movie-night-spotlight-on-caribbean-movies-for-watchers-and-makers-screening/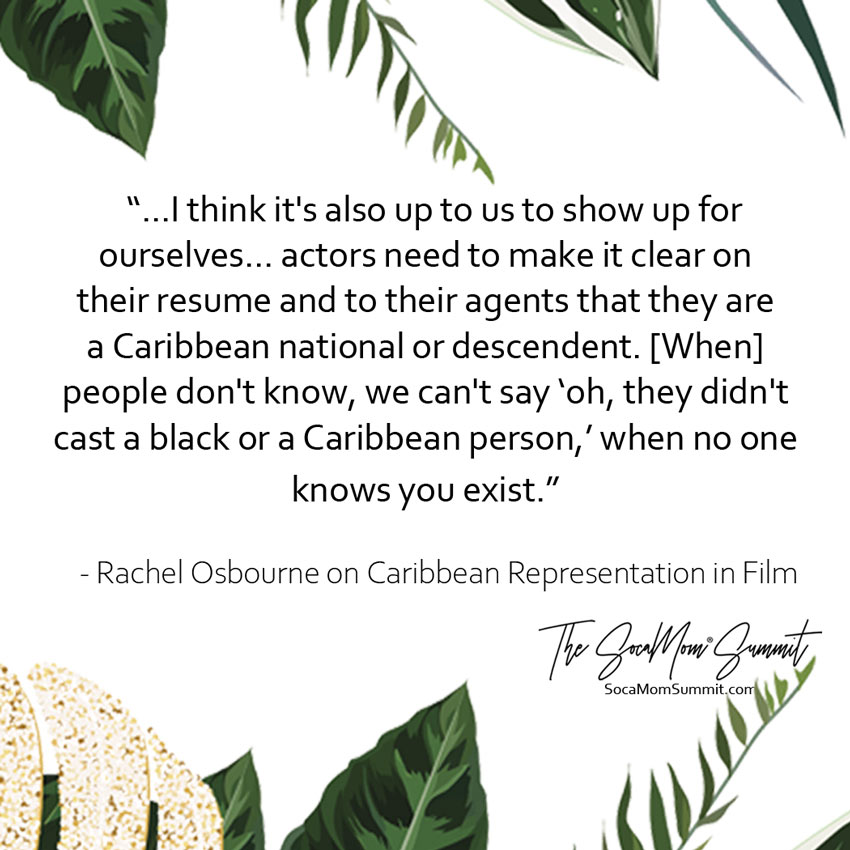 Click here to learn more about Rachel Osbourne.