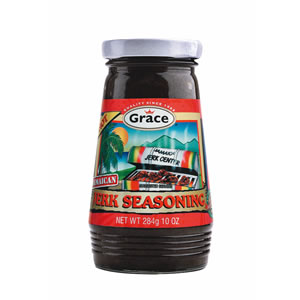 For seven years, my cousin has been tutoring me in the kitchen.  She is the captain of the kitchen for all family functions.  People come from all over to get some of her roti, buss up, curry mango, mango chutney, mauby, sea moss, and more. This 4th of July weekend, I was responsible for cooking for our little clan.  People were worried, and vocal about it, but it really did go well!  It was distinctly American, except for the jerk chicken.
I haven't gotten the hang of all Trini cooking – just boiling some sorrel, stew chicken, peas and rice, and curry chicken on occasion – but my cousin did teach me a fool proof grilled jerk chicken regimen.
Here are 6 of her best tips.
1. Not making your own seasoning?  Get some from any local grocery store (most chains have it in the international foods aisle).
2. Have two large plastic storage bags available to cover your hands while working with jerk. It can really soak into the skin, and the odor lingers. Jerk seasoning is strong in your mouth but feels deadly in your eye, so plastic bags are a must.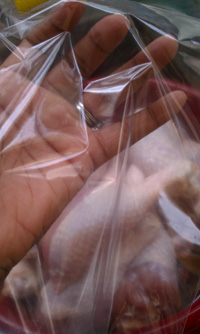 3. If at all possible, marinate overnight.
4. Put it on the grill last, so that you don't mix the jerk flavor into your other foods.
5. Before you put it on the grill, pre-cook it in the oven under some foil at about 325. Really locks in the flavor.
6. Mix your leftover jerk seasoning and your favorite BBQ sauce, then brush it on the chicken while it is on the grill.