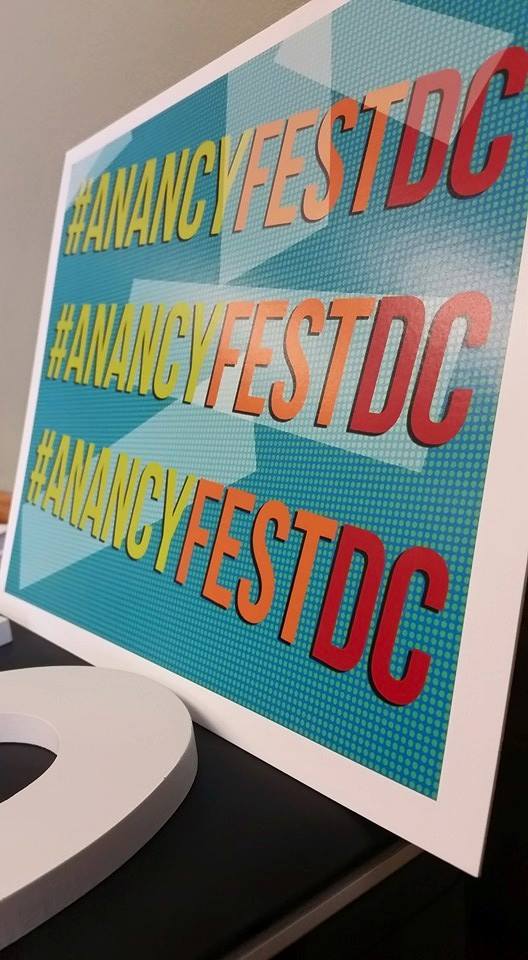 Every year that I host the Anancy Festival, I go home happy – heart full. I see parents in the audience enjoying the stories, and kids relaxing on the floor, listening intently to the readers.  I see dads cradling babies, and moms guiding toddlers to their seats. Big kids who can't wait to create are crowded around the craft table, making friends, and making art.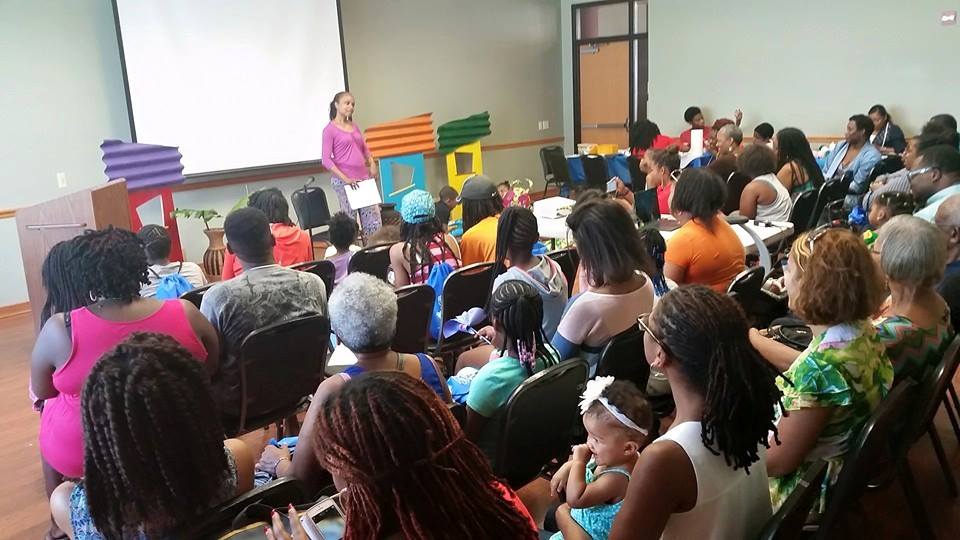 The event is ticketed, but free and open to the public.  This year the event sold out three times. That's right – three. I don't have the heart to turn away kids and parents who want to hear stories, so I kept adding more tickets until I just couldn't do it anymore. It was comfortable, but definitely at capacity.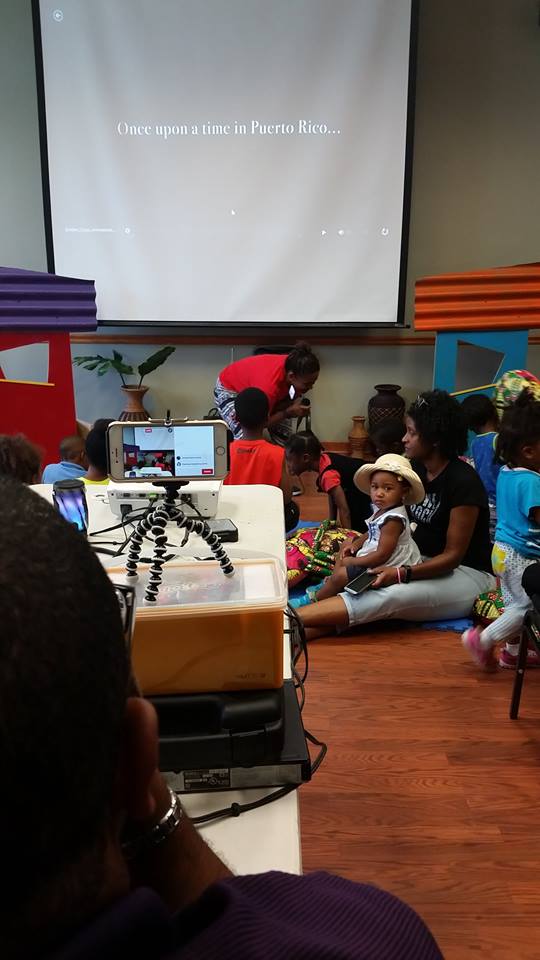 There is so much love in that room every single year. It really is a family atmosphere.  That family atmosphere starts with our volunteers. My husband is the one that makes sure that the tech, audio, and sets are right.  He simultaneously works the projector, the sound, photos and videos when he can, and even helps performers get video on their devices.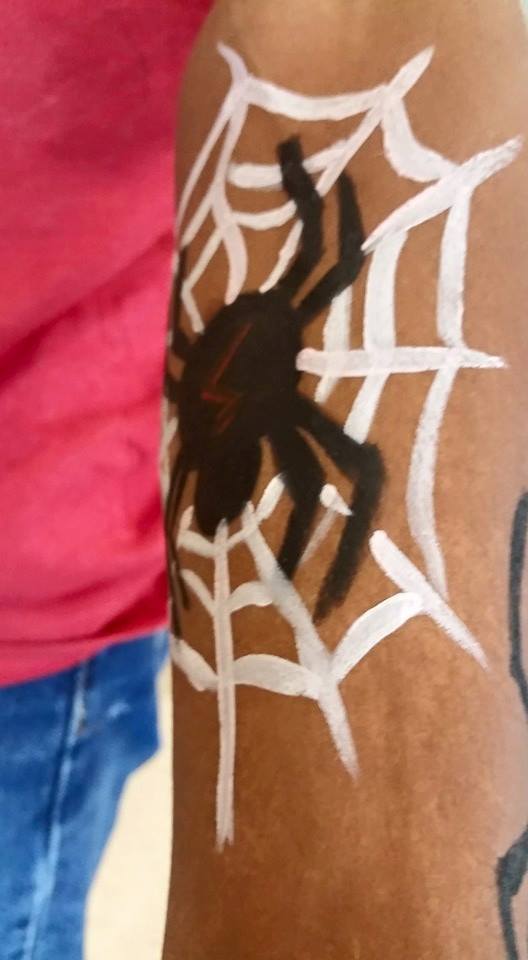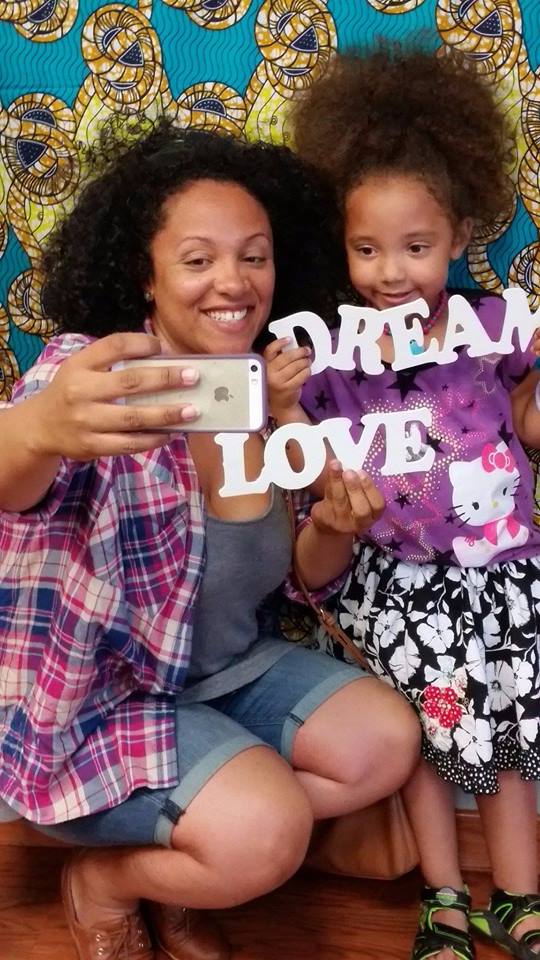 This is my 16 year old son's fourth year doing face painting, and my fourteen year old cousin's second. The "Selfie Station" was run by my 10 and 11 year old, and their 10 year old cousin. They did a wonderful job helping guests choose props, take photos, download the app, and print out their pics.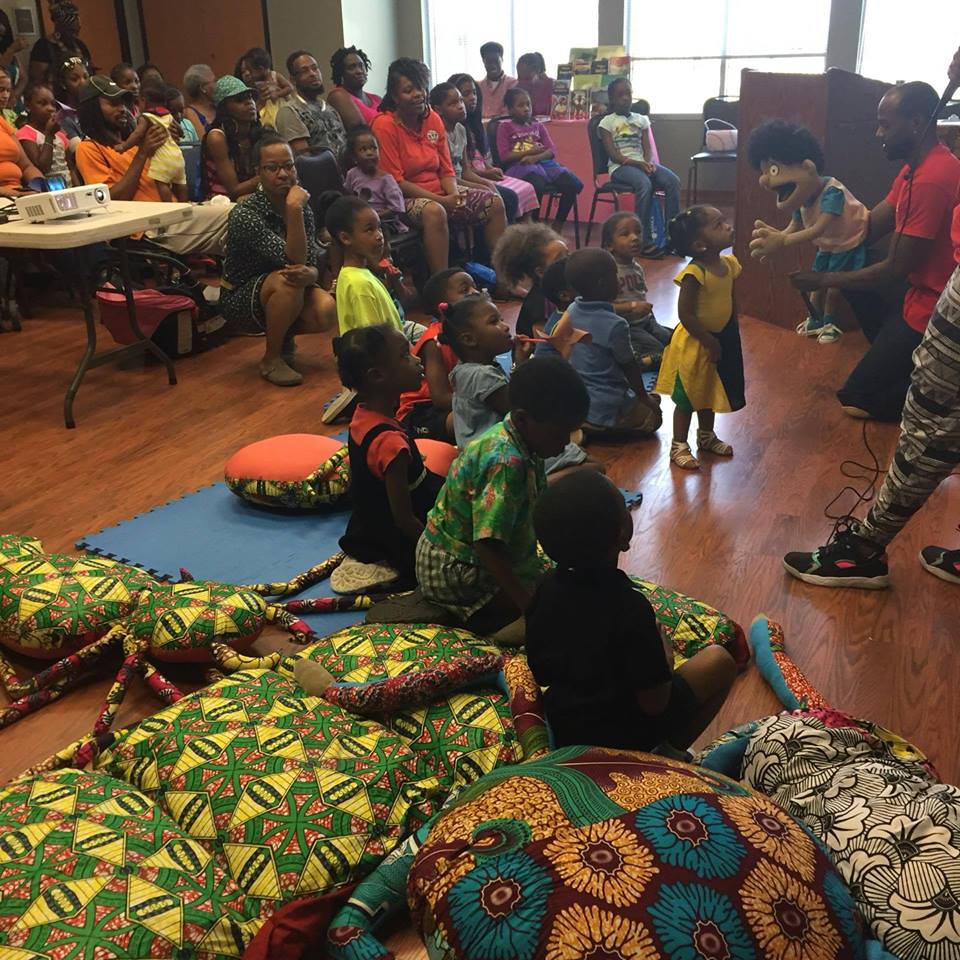 Photo by Rae of Untitled1975.com
My cousin, and talented designer, Cherry of NicoleandMadeline.com, worked the craft table and created four giant fluffy spiders and two super comfortable mats out of Ankara fabric for the kids to relax on. She made my skirt as well (people LOVE her skirts). At check in, each person got a free raffle ticket so that they could enter to win one of the spiders, valued at $150.
My other cousin helped load in, arrange, and load out. He also kept us fed during the week of preparation right before the event.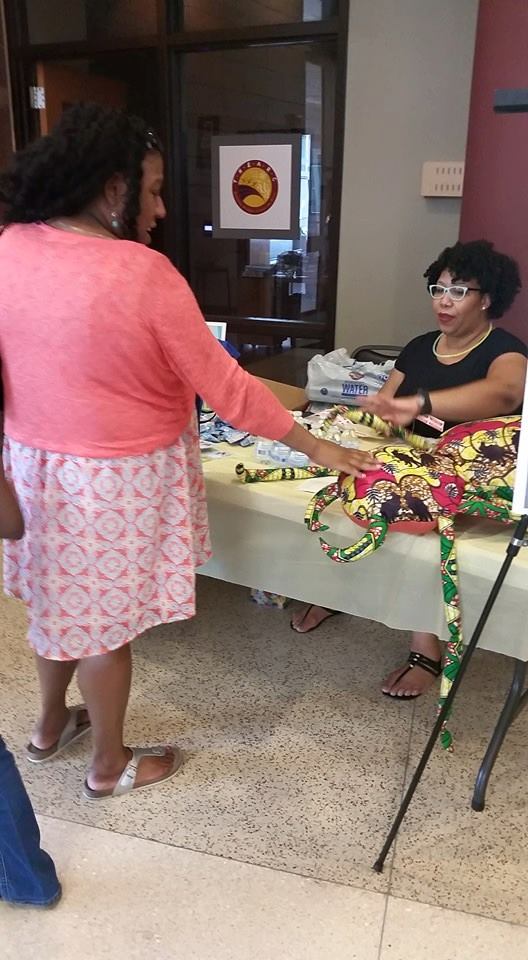 Rae of Untitled1975.com is a gifted photographer, and like family. She handled registration, giving away backpacks, water bottles, snacks, drinks, raffle tickets, and bookmarks and took amazing photos. Gift bags were only supposed to go to the first 50 to register, but thanks to an issue with the printer, everyone was able to get a bag and a water bottle!
Author Carol Mitchell brought her son to help her set up her table and sell her books. She shared a wonderful, original Anancy story.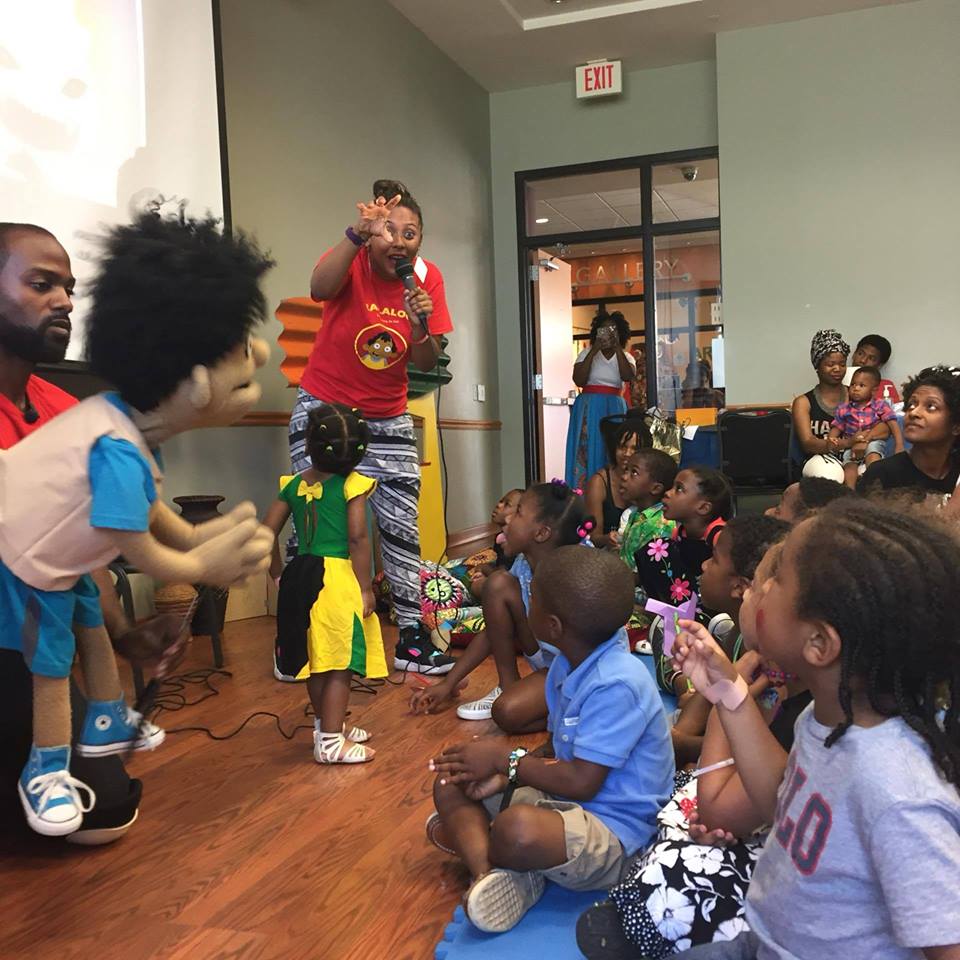 Photo by Rae of Untitled1975.com
Author Marjuan Canady and Illustrator/puppeteer Nabeeh Bilal came with their team and shared a movie as well as a live performance.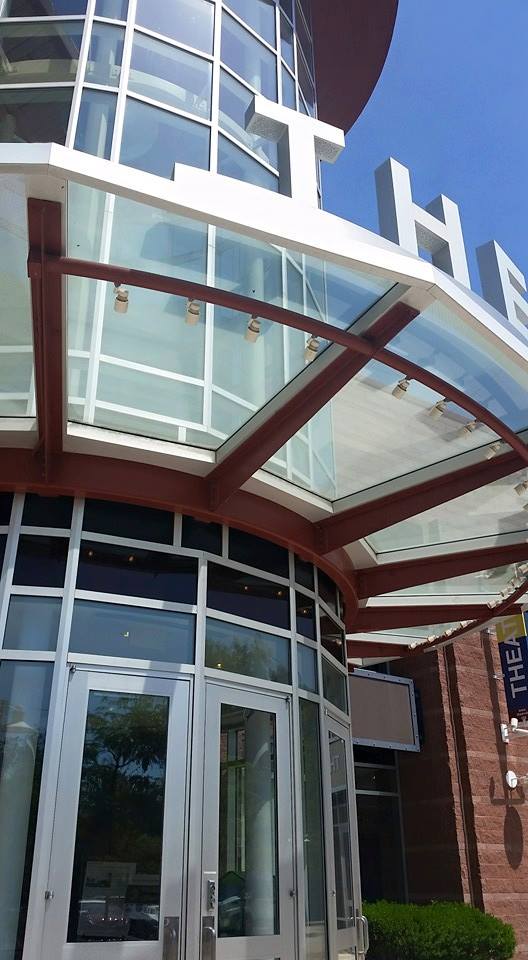 The staff at THEARC helped out a lot, and made sure that we had enough tables and chairs for everything that we had to do.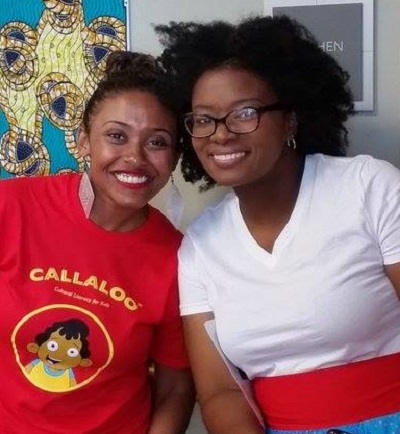 My online blogging family, including bloggers like DCThriftyMom.com, made sure that everyone knew about the event. Big thanks to Rewind and Come Again, Style & Vibes, Carry on Friends, House of Moruka, Rattles and Heels, Headband for Today, and all those who tweeted, posted, and shared the event. Please check out their blogs. They are phenomenal.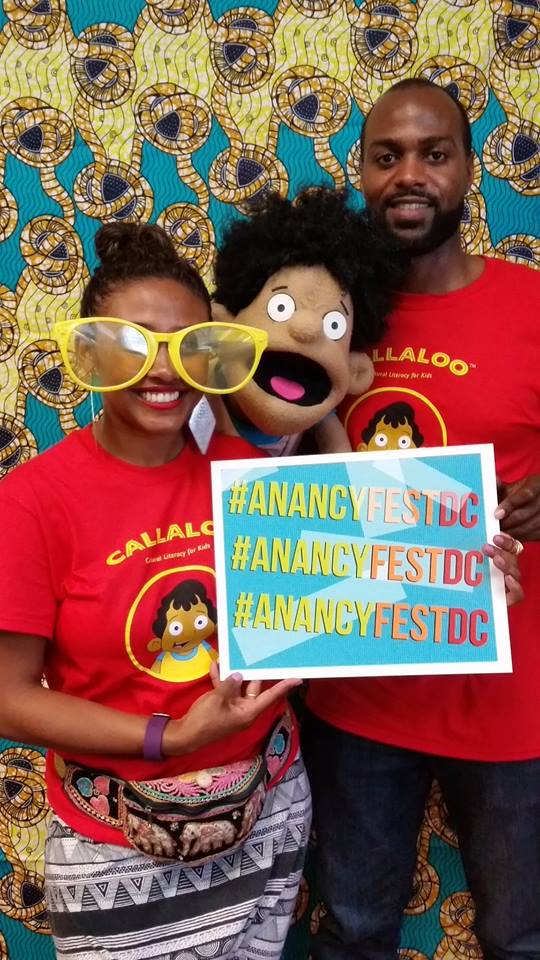 This was our biggest event yet, and next year, we are hoping to do it even bigger! Make sure you subscribe to the newsletter so that you don't miss the announcement. The first time the tickets sold out, we still had two weeks until the event, so you definitely want to make sure that you are among the first to reserve your tickets.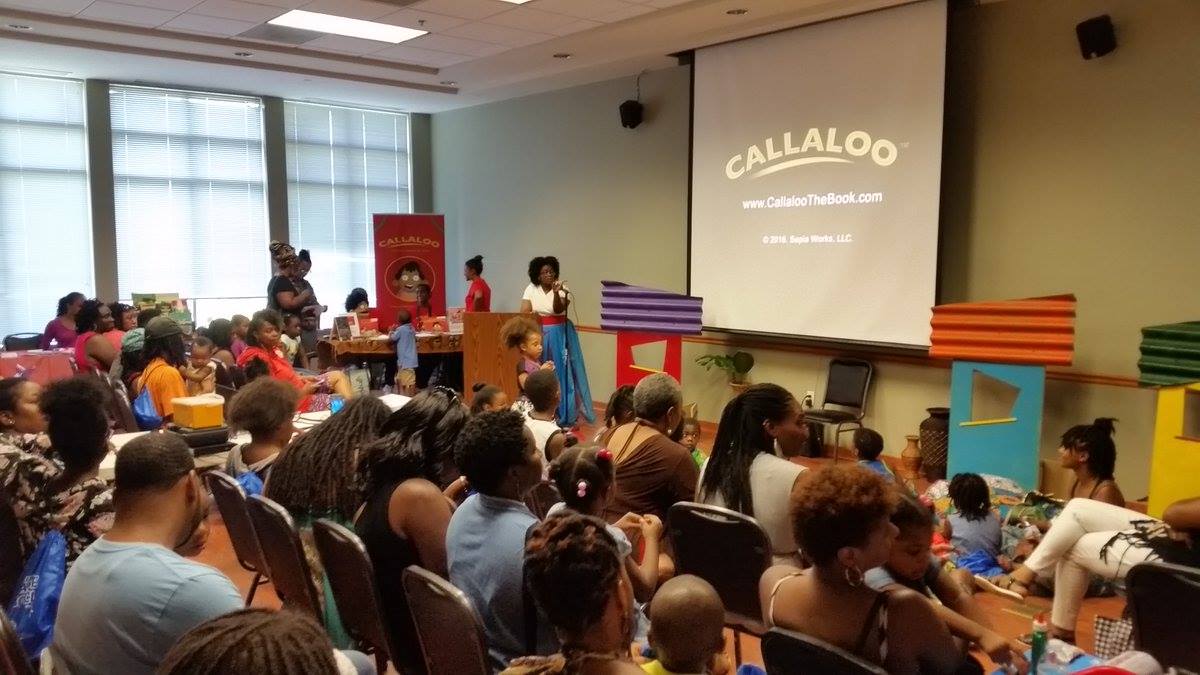 See more photos from the Anancy Festival on our Facebook page.
Didn't have a chance to purchase books or Ankara products on site? Visit our Anancy Festival vendors: