This trip was a complete surprise for the kids. We had just told the kids that we were going to Hawaii some hours earlier, and then there we were, landing in Honolulu.  We were all pretty excited. We were there to celebrate my oldest's graduation, my graduation, my husband's birthday, and just… life. The Laylow was a perfect introduction to the Hawaiian vibe.
This is NOT a sponsored post, and I am not being compensated for writing this review, but it may contain affiliate links. From the time we went up the escalator, the kids were in love with this hotel.  First of all, my kids are kinda fancy. While they can appreciate bright colors and kid oriented resorts, they love feeling grown. For them, travel is very much "big people ting."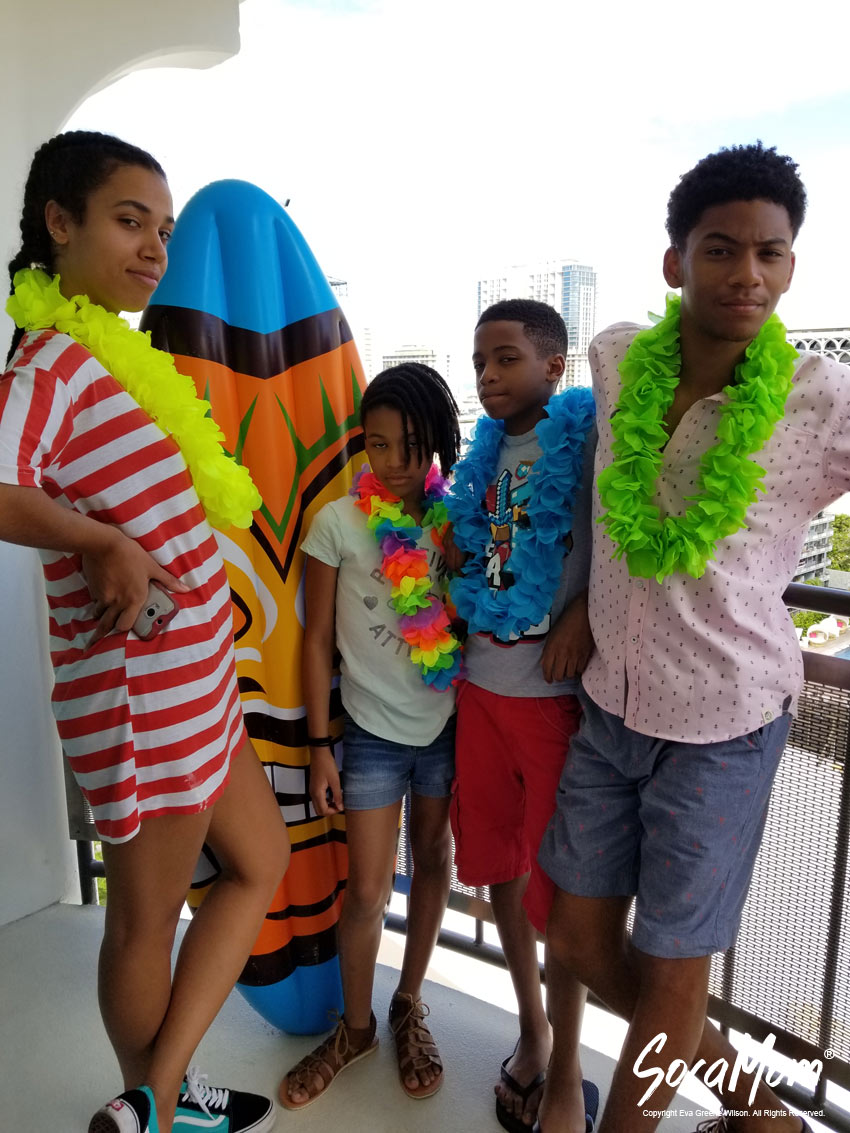 These are supposed to be their "grown model poses."
Related: Destination Graduation: 5 Fabulous Places to Celebrate Homeschool Graduation
The hotel is brand new, and is located in Honolulu within walking distance of the famed Waikiki Beach.
We rented a car at the airport, so we had to pay for parking. There are all sorts of packages that you can get. Some include parking. Ours wasn't included so it was $35 a day, but with unlimited in and out.  The hotel is right next to the ABC store where you can get souvenirs, replace lost or left behind swimwear, buy cute Hawaiian print shirts and sarongs, and get snacks. The prices were really good too. Surprisingly good.
The whole feeling of the hotel is very laid back. The hotel staff wore these cute jean shirt dresses that I would like… wear. Everyone was very nice, and even obliged when we asked for a check in selfie.  Once we got into the room, there was a beautiful welcome basket with flip flops, local candy, cookies, and local sodas.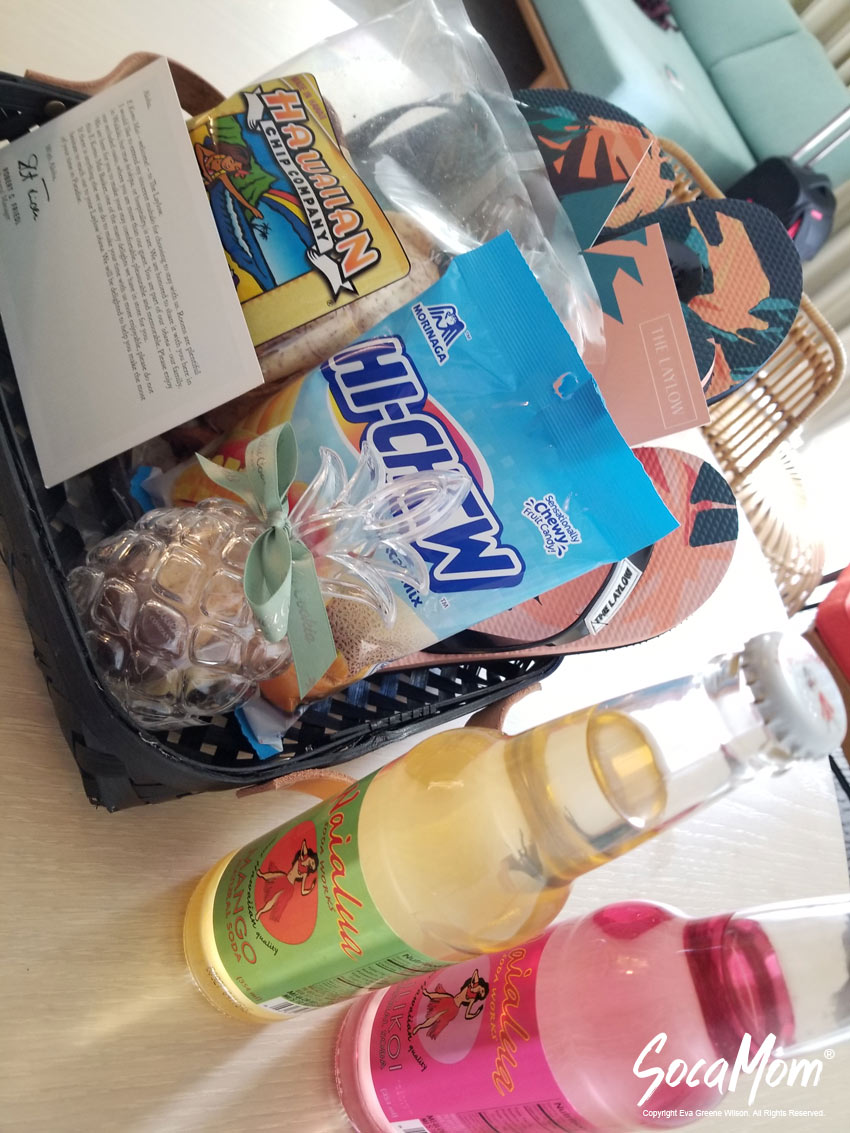 Have you ever had Hi-Chew candy? You can try the candy in our basket if you click here…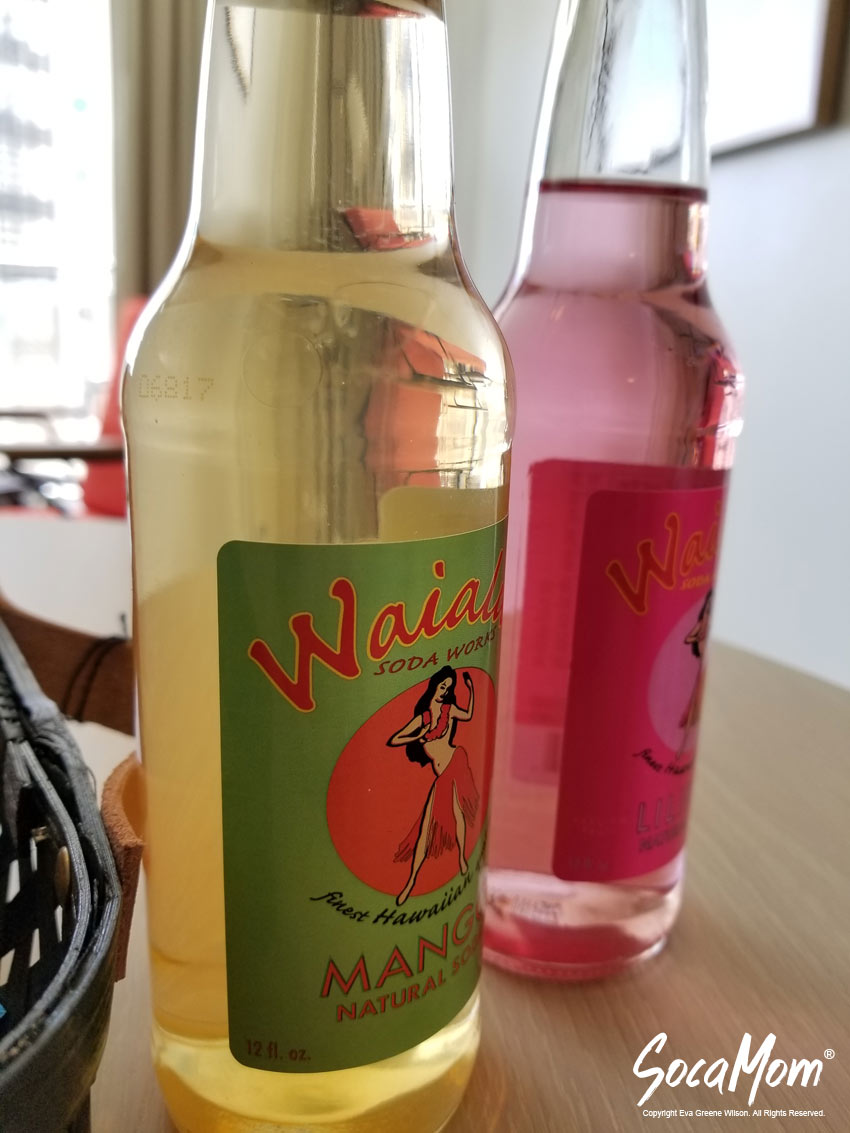 Click here to try the soda we had in our basket: Waialua Mango Natural Soda | Waialua Lilikoi Natural Soda | Wailalua Pineapple Natual Soda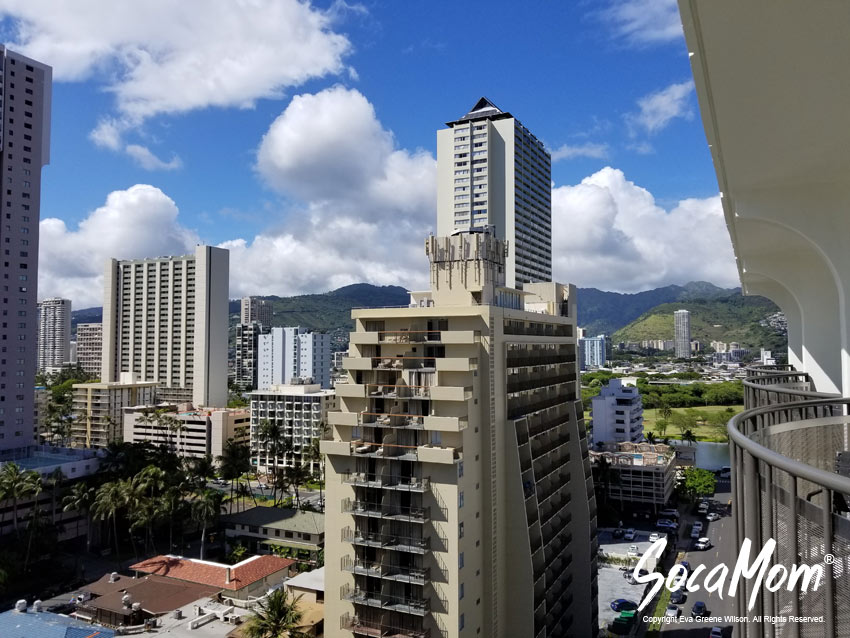 Mountain view.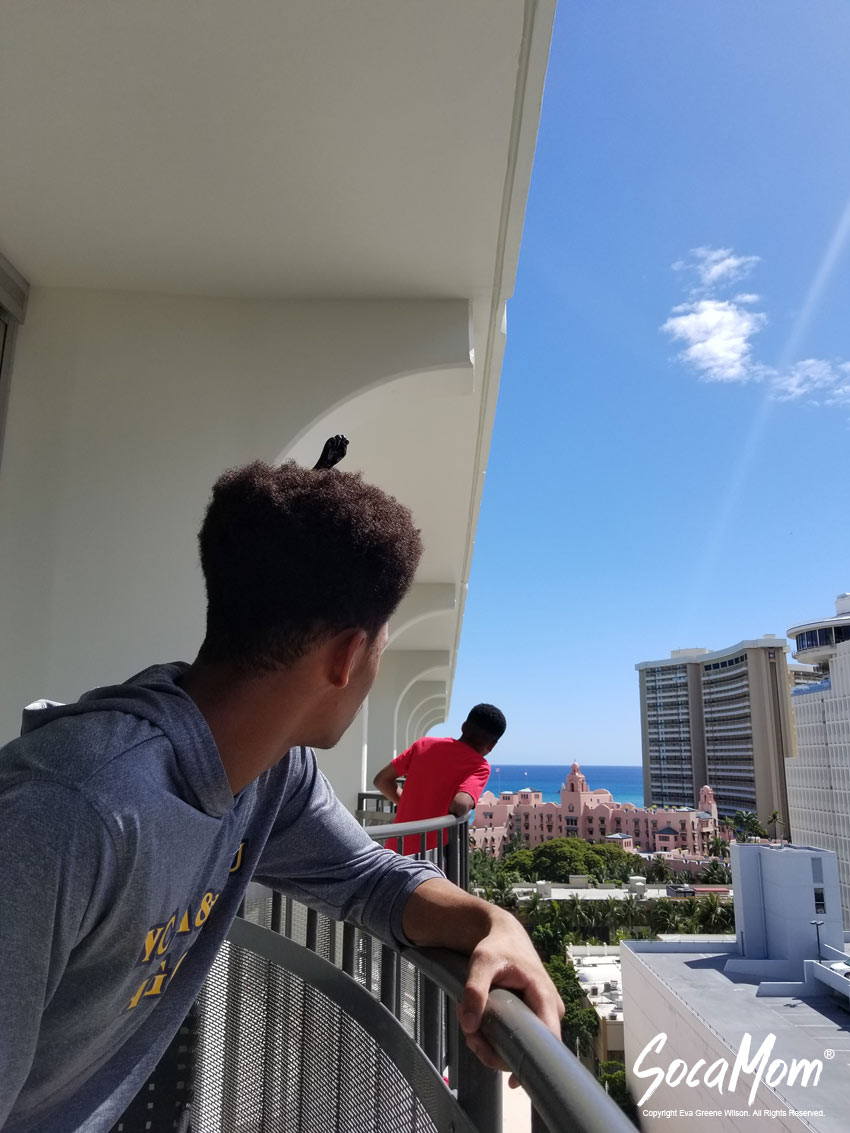 Partial ocean view.
The room was absolutely gorgeous, and the kids were impressed. The room we booked had two balconies, and a partial ocean view and a view of the mountains. The room was pretty large, and we never felt crowded.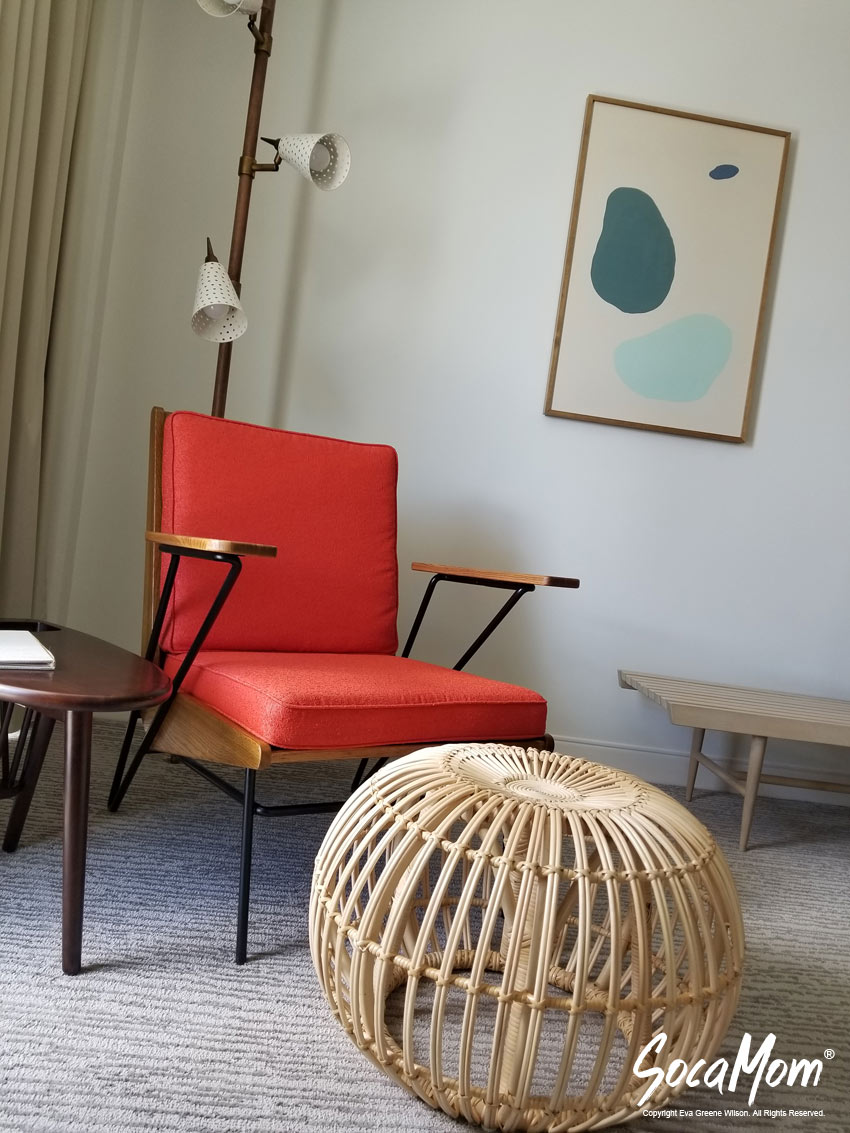 Seating was plentiful and very interesting.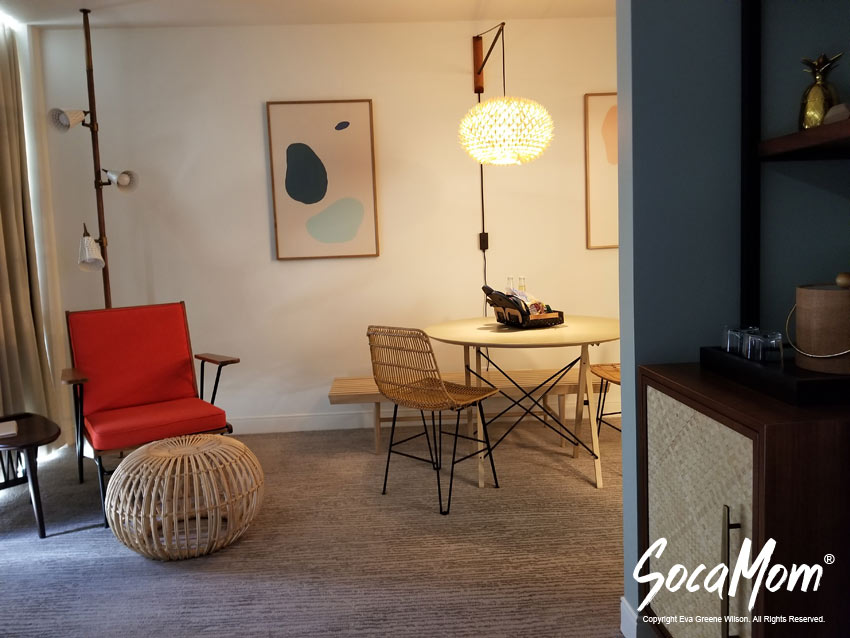 Can you find the fridge?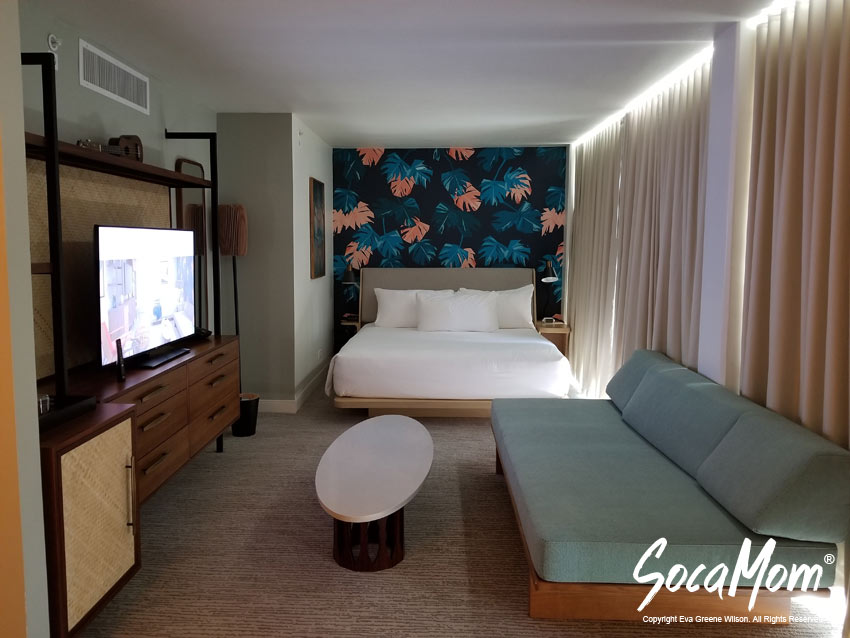 The room was actually very bright and open. I just had the curtains closed in this photo.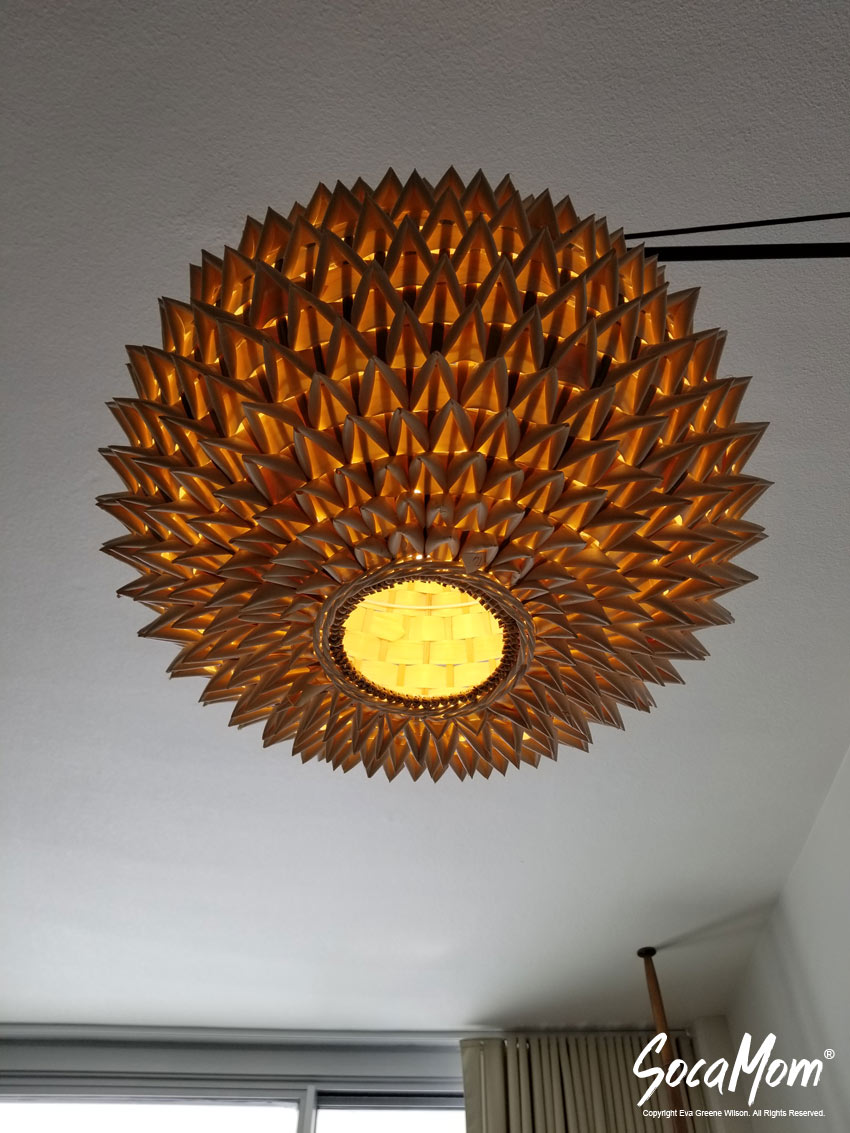 This may have been my favorite piece in the room.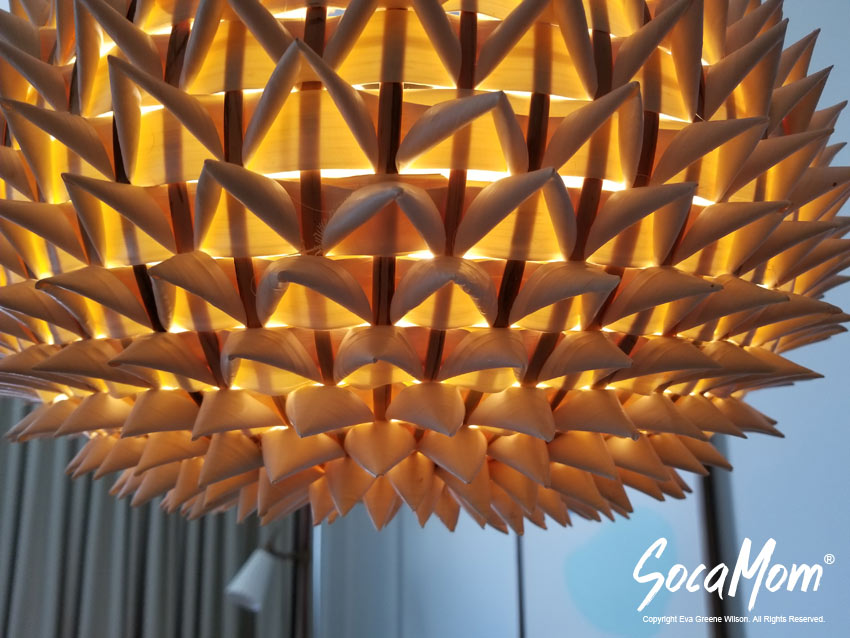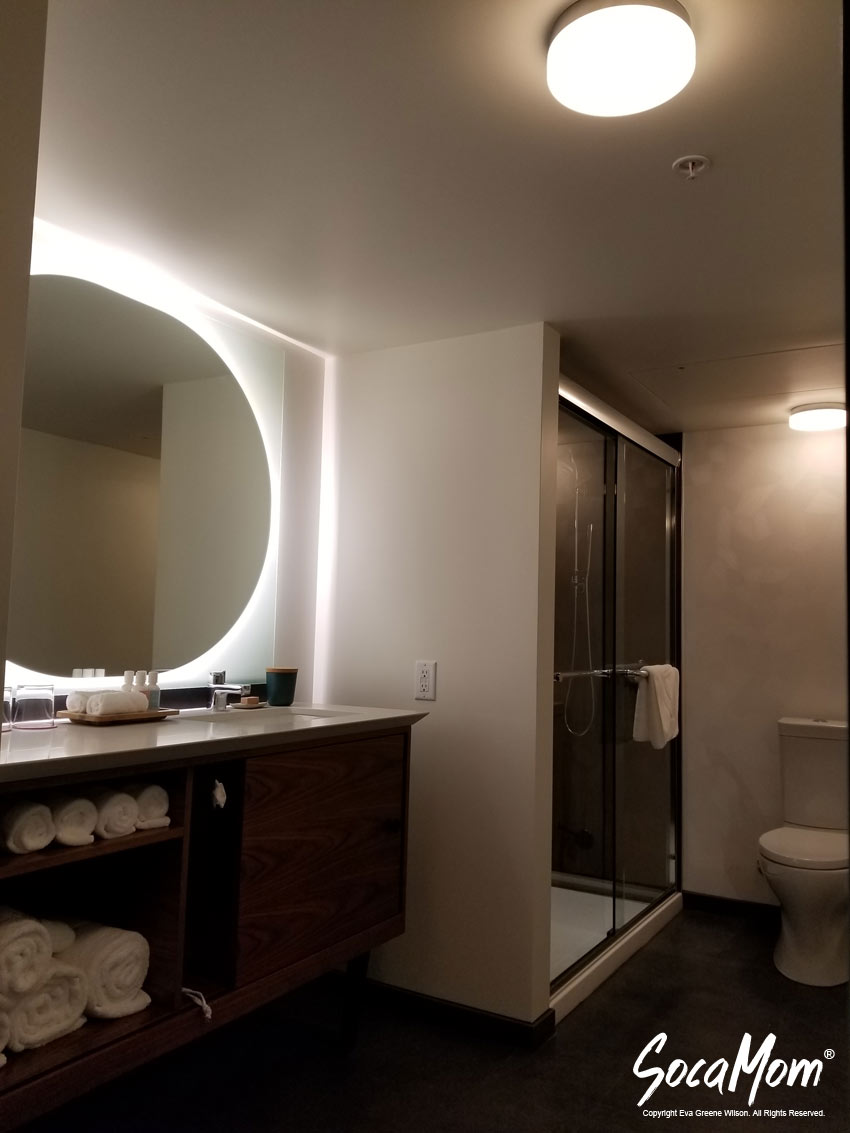 The bathroom was huge and had great wood look tile.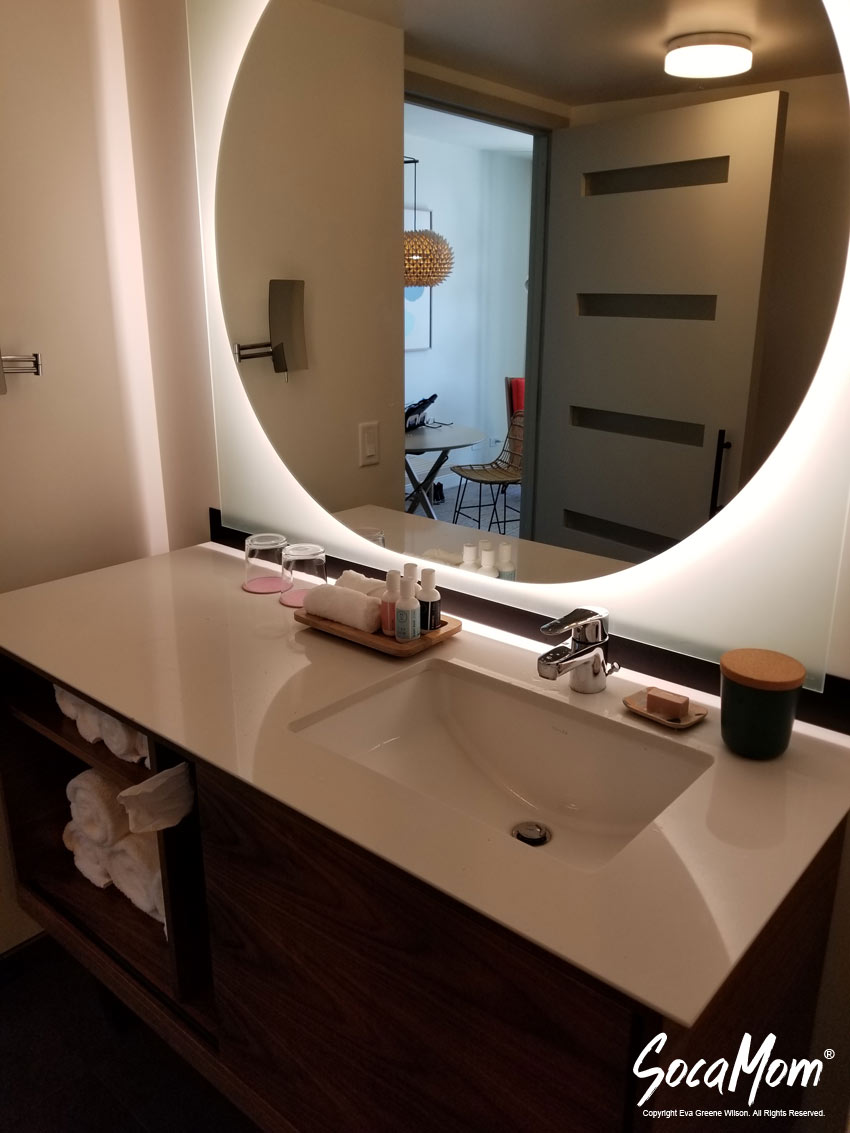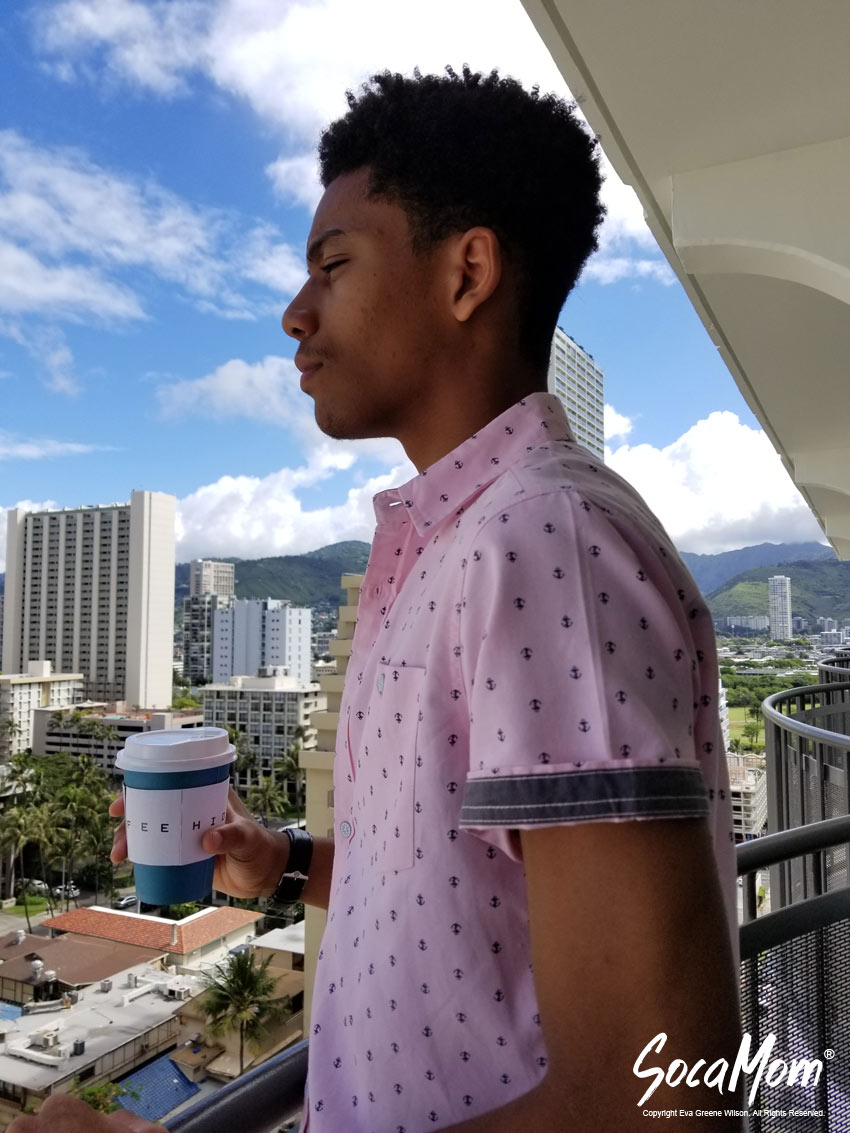 Hot chocolate on the balcony between the mountains and the beach in Waikiki. Does it get any better than this?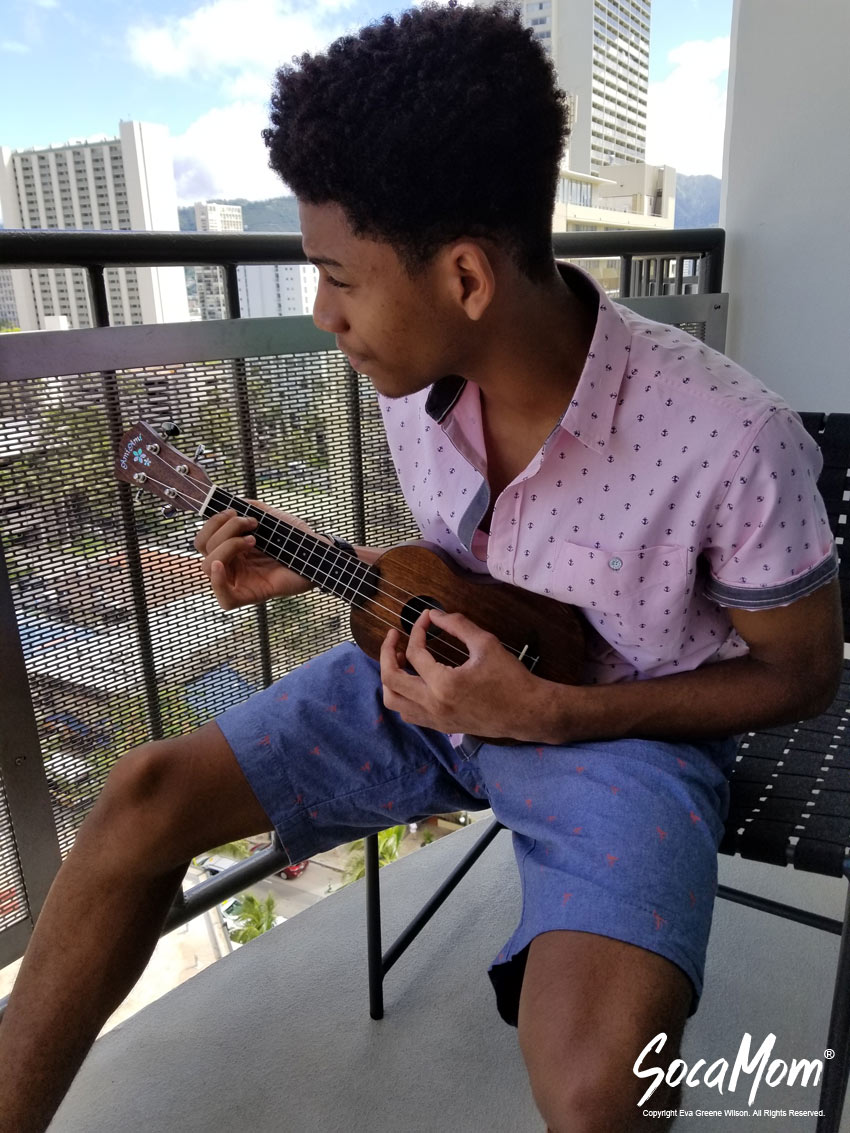 Only if you add a ukulele…
Once we got settled we had to decide between the beach and the pool, and chose the beach.  To get to the beach, you have to cross the street and go through an alley, but it isn't a bad walk.  The Laylow provided beach towels.  The beach is pretty nice, but seems like it would have been crowded if we had gone earlier in the day.  We didn't love walking back to the hotel late in the day because we were a little sandy and wet, and everyone on the street was all dressed up for dinner. There is plenty to eat nearby and great shopping too.  We opted for pizza delivery the first night. Hawaiian pizza of course. So good.
The room had a small refrigerator just in case we didn't finish it all, but we came pretty close.  We were on the executive level, and right outside of our room there was coffee, tea, water, fruit, and snacks all day. In the evening, there were these AMAZING cookies and hot chocolate. In the morning? Juice and pastries. So good.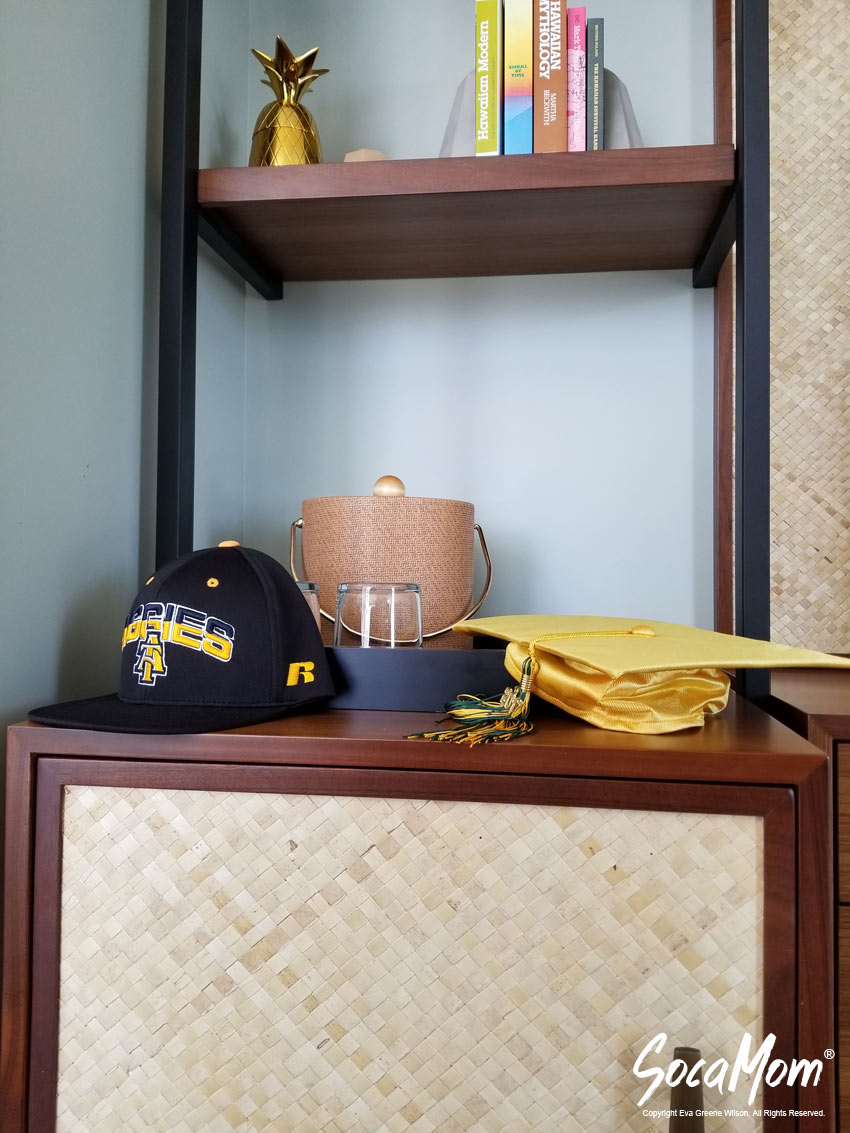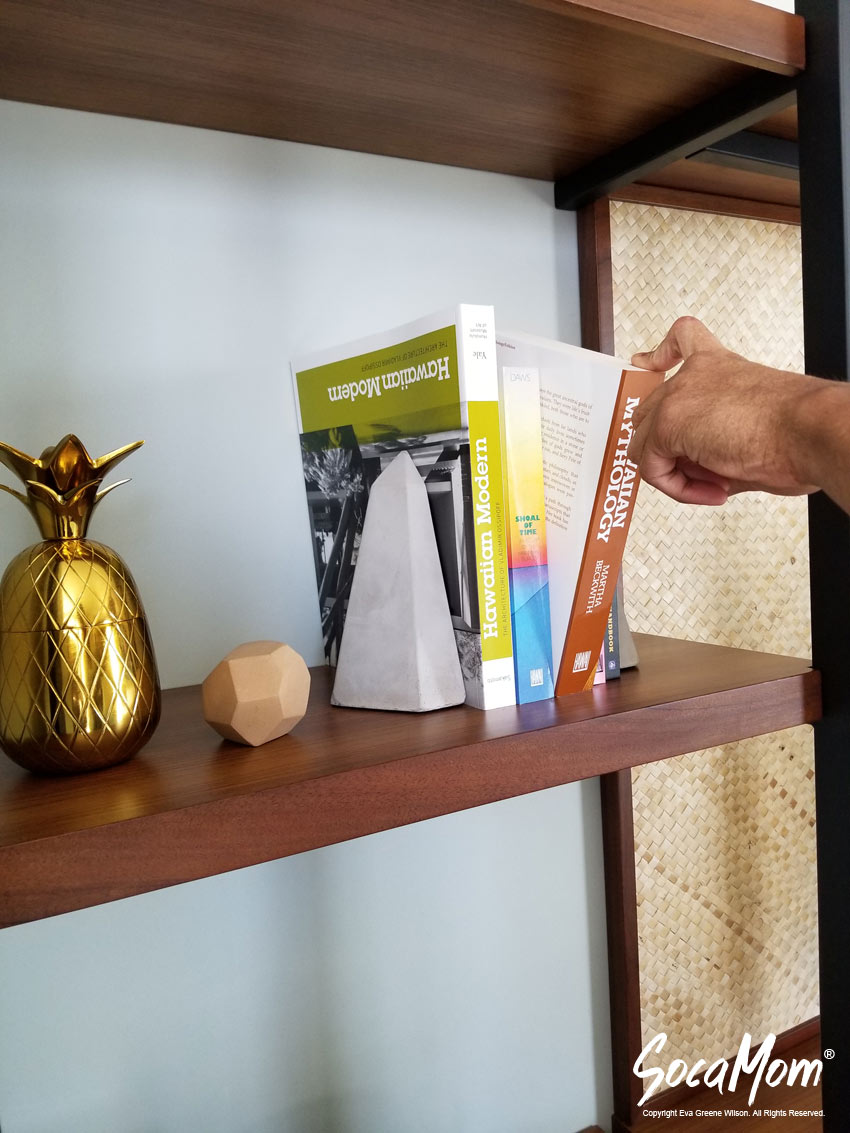 The bed was super comfortable, and the sofa bed was roomy.  The kids were pretty upset that we would only be there one night before we went to Aulani, but they got up bright and early and threw on their swimsuits to enjoy the pool before we left.  There are all types of rooms. If we go solo next time, the hubby and I may get one of the poolside rooms.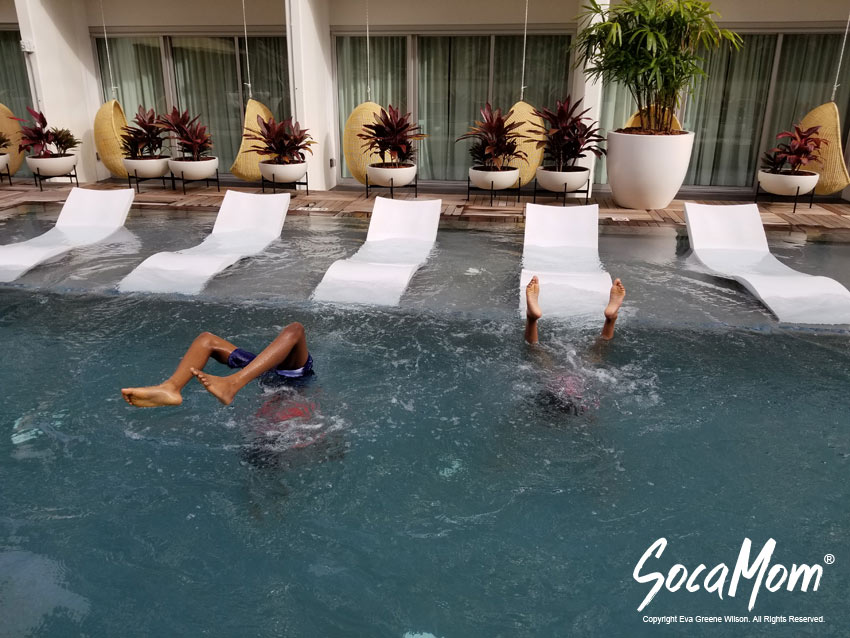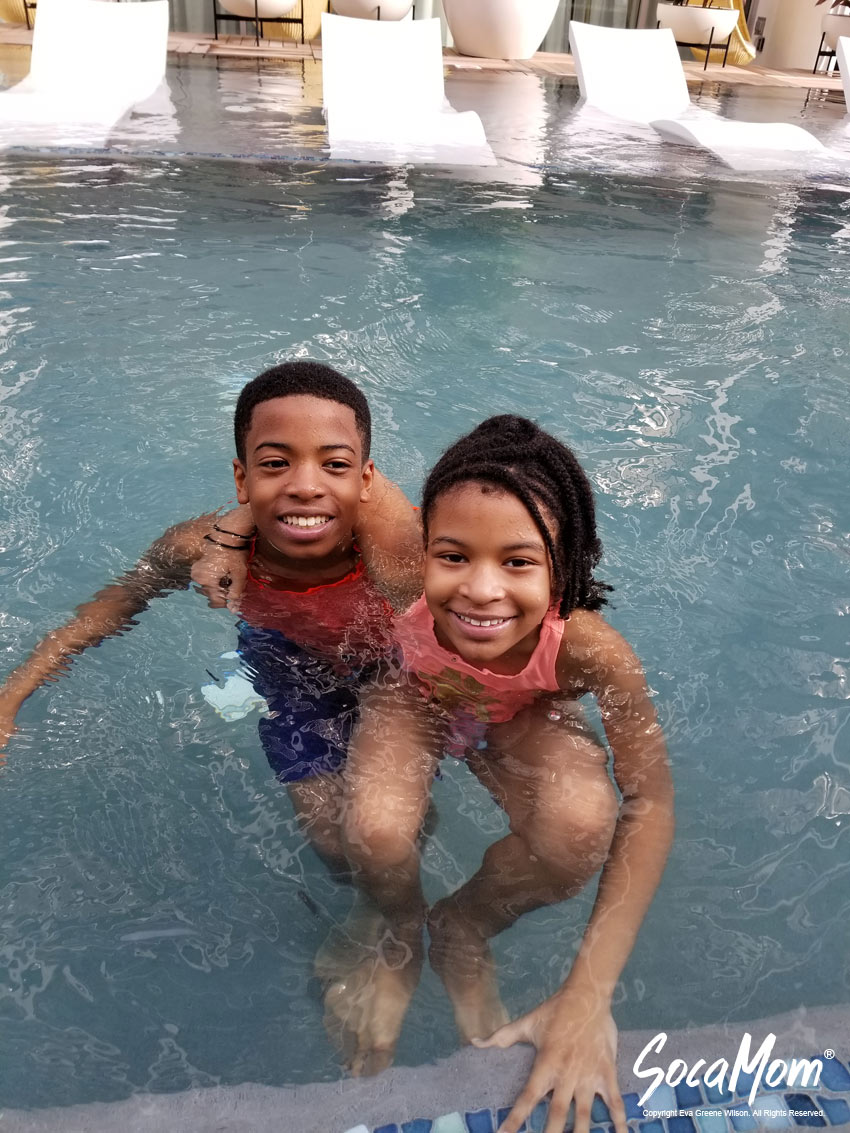 Here's more about The Laylow: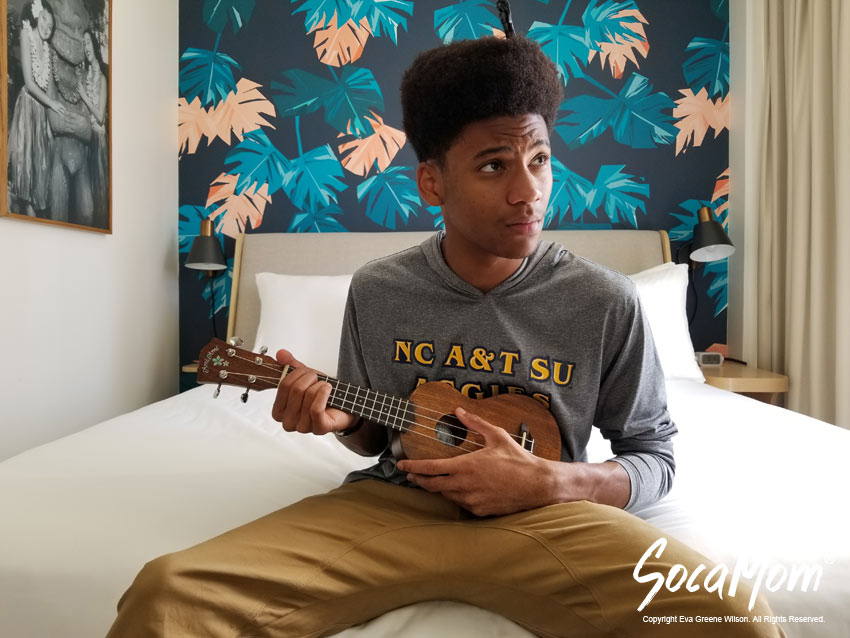 "A 1960's Hawaiian Modern aesthetic in a lush garden surrounding sets the scene for a relaxed vacation vibe. Visitors are transported back in time through authentic mid-century furnishings and décor. Centrally located in the heart of Waikiki places you just a short walk to the ocean, restaurants, shops, and nightlife. The pool is the ultimate amenity, lush greenery, lounge seating and teak accents surround this communal gathering place. Keep it cool with complimentary shaved ice poolside. Classic cocktails, fresh fruit, a thatched roof, hanging plants, and woven lanterns create a remixed tiki vibe in close proximity to the pool. Enjoy an eclectic healthy menu of fresh fish, farm-to table dishes, craft beers on tap, and an extensive wine list in our warm greenhouse style restaurant. Memorable service moments, nostalgic details, tropical greenery, and modern comforts make for one-of a kind Hawaiian getaway." ~ from the Laylow website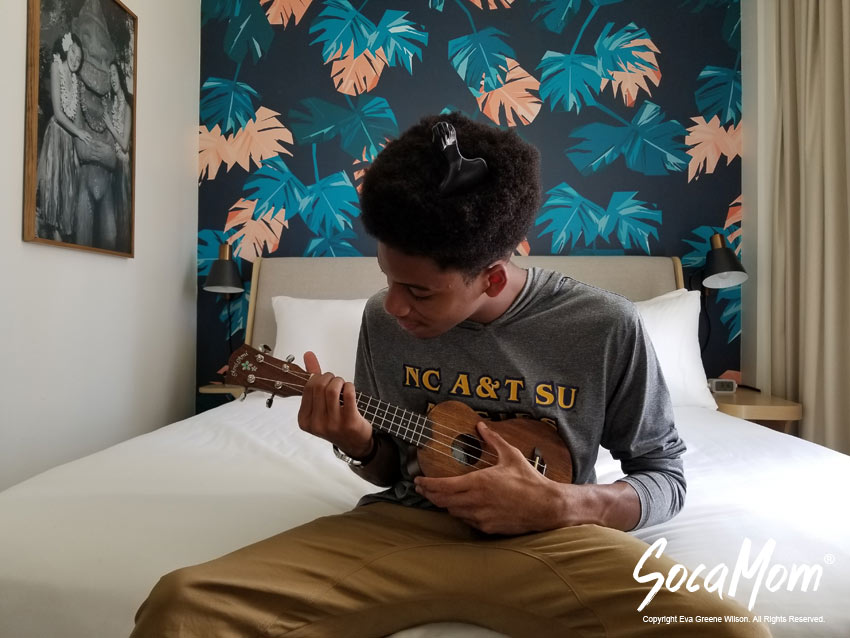 Related: The Ultimate Family Guide to Disney's Aulani Resort and Spa in Ko Olina, Hawaii (with packing list!)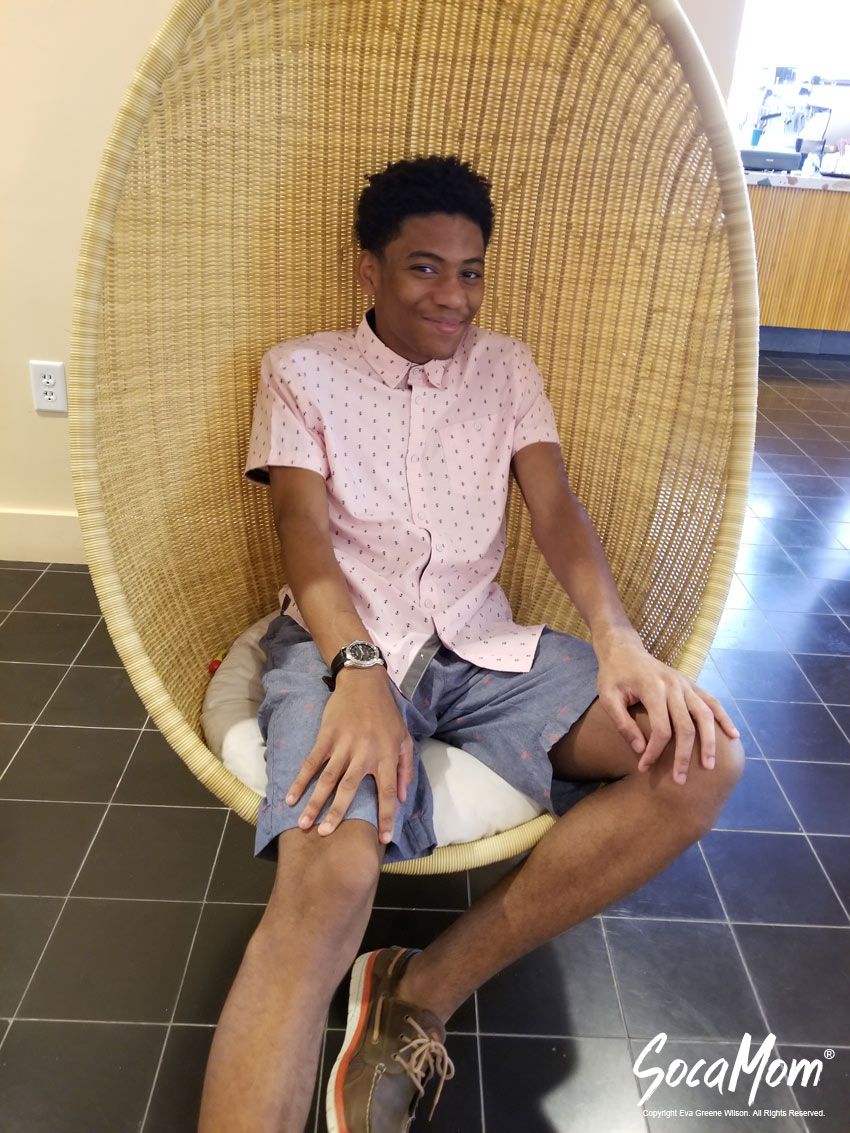 Everything about the décor makes you feel like you are on a real vacation. We used points to book the room, but the rates are pretty reasonable. The indoor/outdoor seating area gives you plenty of places to relax and talk with your family and any new friends that you meet. We all wished that we had booked The Laylow for the days we would be in Hawaii after our stay at Aulani, but we also thought that it was cool that we'd have three different hotel experiences while we were there. The four and five star ratings you read online are definitely accurate. The hotel is fabulous, and when we get back to Honolulu, that will be our first stop once again.
The Laylow on the Web: Hotel website | Facebook Page | Instagram
Have you been to Hawaii? Where did you stay? If you are planning a trip, would you consider The Laylow an option?