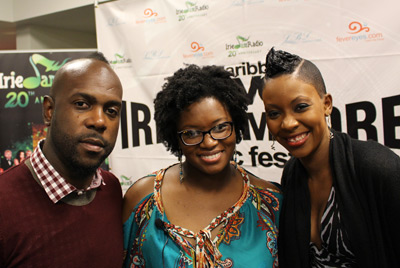 Do Fay-Ann Lyons and Bunji Garlin have a secret "Formula" to keep their soca family "Ready for the Road"? Find out how this performing family balances marriage, child, family, and career.
Fay-Ann Lyons and Bunji Garlin talked to us about what it's like to work together after their performances at the Caribbean Fever Irie Jamboree Music Festival's Carnival Mania Night during Labor Day Weekend at the Barclays Center in Brooklyn. Get a sneak peek into the lives of these two phenomenal soca artists during this two part backstage interview with Eva Greene Wilson of SocaMom.com.
Watch part one with Fay-Ann Lyons, and don't miss part two with Bunji Garlin…
Be sure to get all of the latest news from SocaMom.com – enter your email address for free updates in your inbox!