This was so good.  Wrong, but oh…. so right.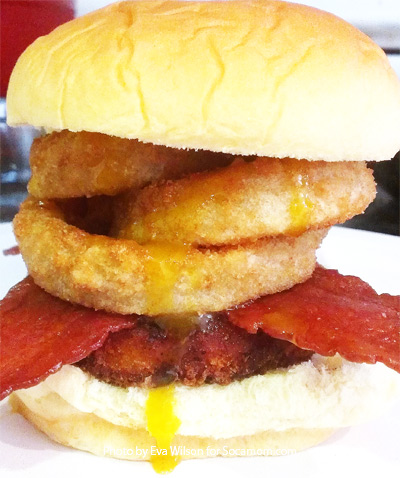 Here's what's in it…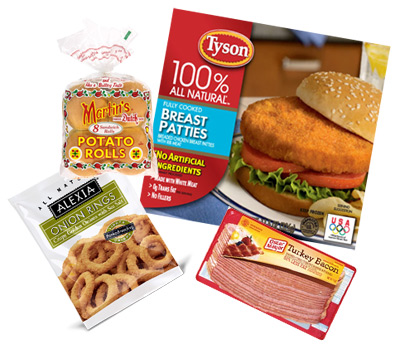 You can add lettuce and tomato if you have it… I didn't have any, and the kids were ready to eat.
Potato Sandwich Rolls
Turkey bacon
Mustard
Honey or Agave
Onion rings
Chicken Breast Patties
This took about 15 minutes all together.  Put the turkey bacon, onion rings, and breast patties in the oven at 375-400 depending on your oven.  I put the turkey bacon closest to the heat on the bottom rack, and everything else on the middle one.
I mixed 2 tbs of mustard with 1 tbs of Agave, to make my honey mustard (you can use real honey if you want, tastes the same to me).
And that's it! The kids had their onion rings and turkey bacon on the side, and added other condiments like (BBQ sauce, ketchup, mustard) – but I ate mine just like you see it.