[CLICK HERE TO READ ON OUR MOBILE FRIENDLY SITE]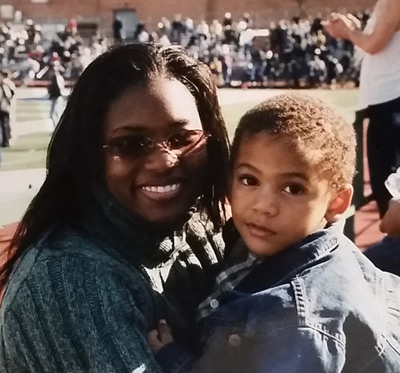 My little one's (@paceofspace) first Howard football game…  Photo credit: E. Graham
This weekend some of us will don our sandals, linen, and white for the last time, pull out our favorite boots (or go shopping for some new ones) and get ready for… football! Now you all know that to my family, "football" was soccer. The one and only time my Tobagonian dad made it out onto a football field, that I know of, was when I was up for homecoming queen in high school.  My Trini mom? Forget about it.  They made it back to a field just one more time to watch me as a cheerleader in my first homecoming game in college.  They had no idea what was going on.  It was really kind of funny to hear their game summary… which had nothing to do with the actual game.  They are both Howard University graduates – I don't think they attended any football games.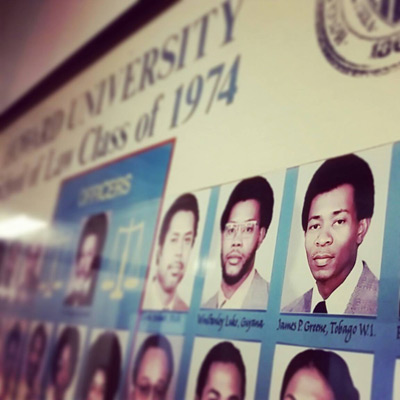 That's my dad! Howard Undergrad… Howard Law… Double Bison!
As a freshman at North Carolina A&T State University, the first thing they teach you is to love your school.  Win or lose, you love your teams. Oh, and you loathe your rivals. One of our biggest rivals? Howard University. Some of our biggest games with the highest attendance were when we played against Howard.  Even though my parents went to Howard, I had no Bison love… none. Aggie born, Aggie bred, and when I die? I'll be Aggie dead.
Me back in the day as an Aggie cheerleader… Aggie Pride!
Well… somehow, I am now a Bison. Of course, my parents are REALLY happy about that. I mean, to be honest, I was TECHNICALLY BORN A BISON since I was born at Howard University Hospital…. but you know…. whatevs.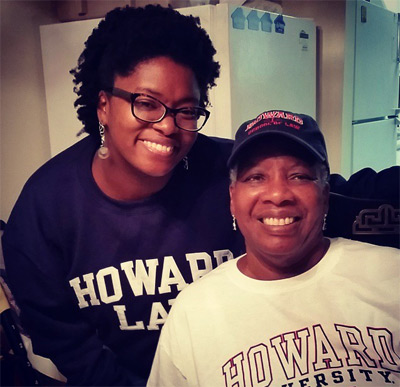 My mom… Howard Med… Bison!
I became a Bison last year… the same year that Trinidadian and Howard graduate Wayne A.I. Frederick was inaugurated as the president of Howard University.  Seems like fate, right? However, the conflict in this house is real. I can feel the glare from my Aggie husband… decked out in his blue and gold Aggie gear head to toe… when I pull on that blue and red Howard hoodie and head out the door to class in the morning.  He loves me – and he loves coffee, but when I got him that beautiful blue and white Howard coffee mug? Oh… the shade… the side eyes…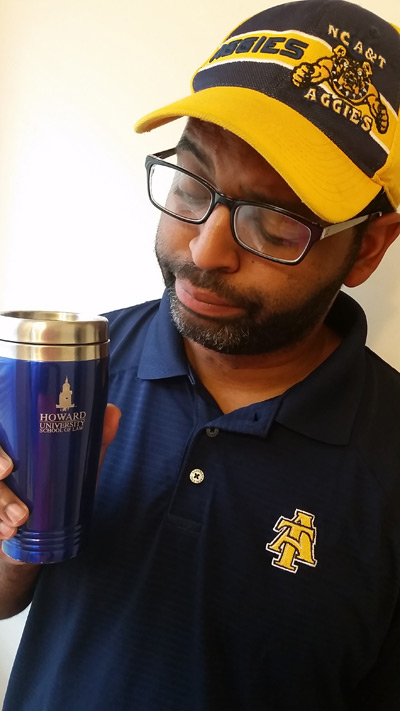 So much shade…
Imagine my surprise when he got excited about attending the upcoming AT&T Nation's Football Classic® where Howard meets Hampton on the field on September 18th at RFK stadium. He may not be a Howard fan, but he is a rabid football fan, and after a summer of no football, he is so ready to see a game.  For the rest of us, the game is more about friends, family, food, fun, and fashion (of course fashion is included – these are HBCU's we're talking about here), but for him it is all football…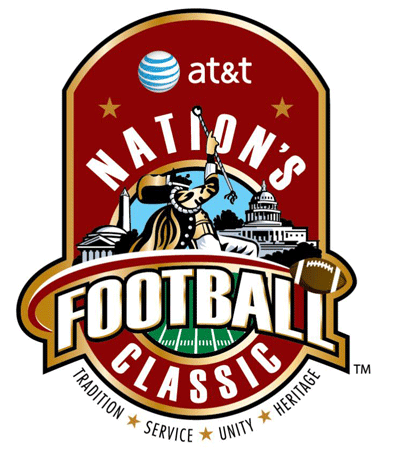 Are you ready to experience some HBCU football?  Of course you are… Football classics are a fall favorite among HBCU football fans, students, and alumni, and AT&T is giving away tickets to the AT&T Nation's Football Classic®!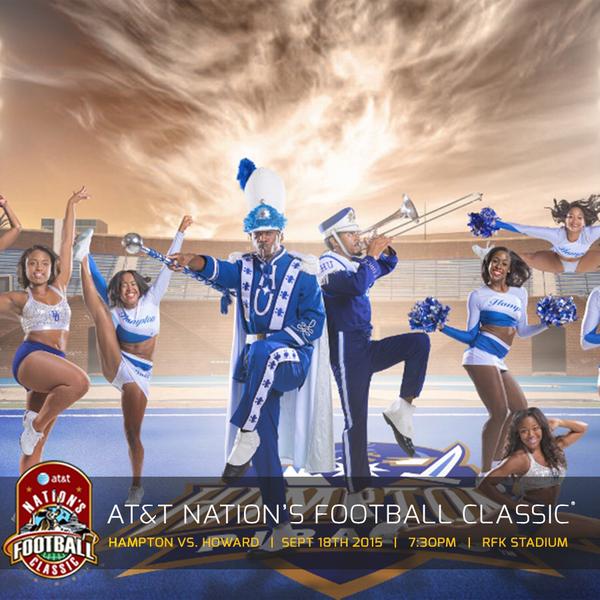 For the past five years, AT&T has supported Historically Black Colleges and Universities through its sponsorship of the Nation's Football Classic. By creating live interactive experiences during this annual college and community event, AT&T celebrates and applauds the next generation of African-American leaders. AT&T is also proud to sponsor the kick-off rally on Thursday, September 17 featuring R&B diva Monica and more!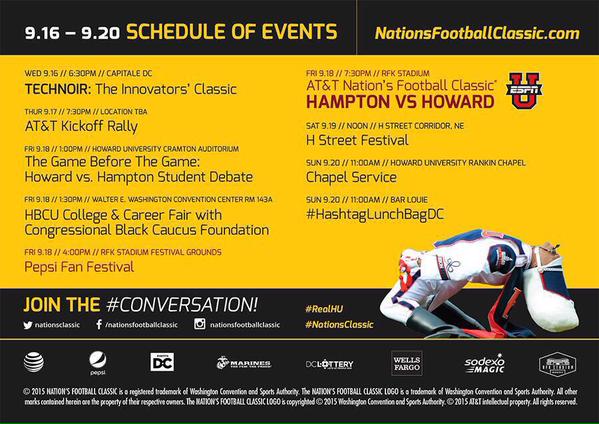 It's easy to enter to win four tickets to the game on September  18th – kickoff at 7:15 pm at RFK stadium.  You can do any (or all) of these quick things to enter. You can leave a comment here, on the facebook post here, or tweet this post and tell me who you'll be rooting for… Howard or Hampton.  Entries will be accepted from now until 9/14. HU!!!
Tweet @socamomdc, @att, and @nationsclassic, using the hashtag #MYClassic!
Disclosure: I received tickets to the game. As always, all opinions and commentary are my own.