I have been a mess for the last few weeks. If you follow me on social media, you know that my last child, my "Li'l Bit" turning thirteen sent me into all sorts of fits. She's a very busy girl, so I wasn't going to be able to hang out with her on her birthday like I would have expected to. Birthdays are a big deal in our house and her having a full day of rehearsals and practices on the actual day was hard for me to deal with.
When I got the opportunity to review Captain Marvel, I was only able to bring one person with me. Whenever I have a review to do and everyone can't come, I usually just go it alone, but this time everyone agreed that Li'l Bit should be able to go with me and see her first PG-13 movie on a big screen.
Related: That Time I Took My ALMOST Thirteen Year Old to a PG-13 Movie…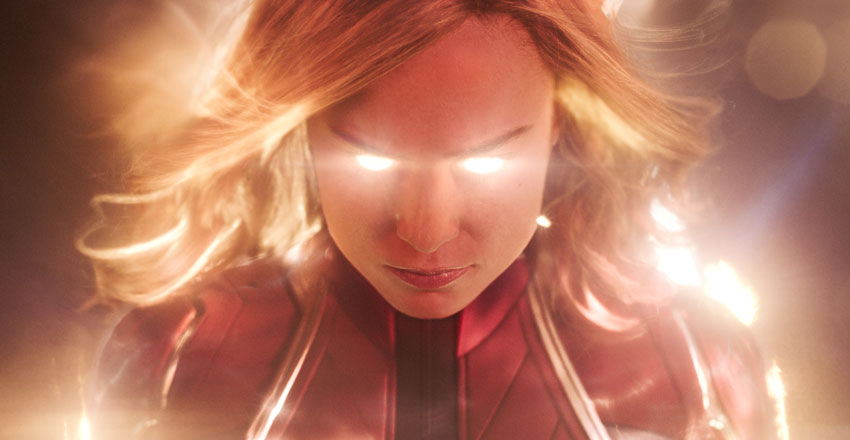 The boys went to see another movie, and Li'l Bit and I went into the theater to watch Captain Marvel. We sat up front. She has just gotten into Marvel movies and enjoys chatting about them with her friends, so she was really excited to get to see this one.
Related: Li'l Bit Reviews Black Panther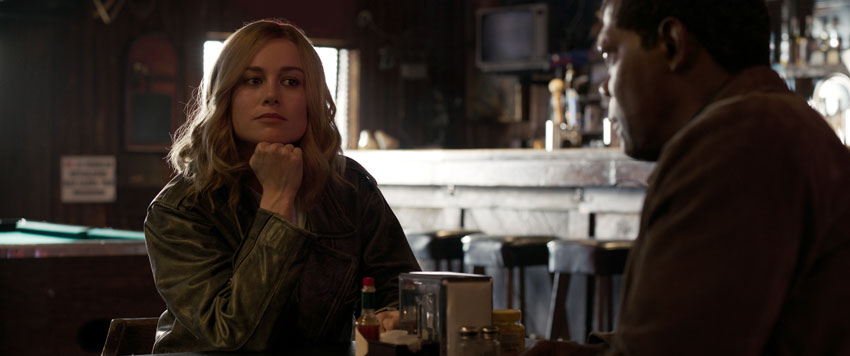 We quietly (but excitedly) chatted through the whole thing. There were so many twists and turns, and we both figured everything out at the same time. There's nothing that brings a mother and daughter closer together than having the same "EUREKA!" moment at the exact same time. For those of you who are concerned that you haven't seen all of the other movies leading up to this one, don't worry.
From Marvel Studios…
Set in the 1990s, Marvel Studios' "Captain Marvel" is an all-new adventure from a previously unseen period in the history of the Marvel Cinematic Universe that follows the journey of Carol Danvers as she becomes one of the universe's most powerful heroes. While a galactic war between two alien races reaches Earth, Danvers finds herself and a small cadre of allies at the center of the maelstrom.
This movie is an origin story, and it can stand on its own. There are storylines and characters that appear in this movie and other Marvel movies, and a quick google search should have you all caught up either before you go, or after you see it. Either way is fine. If you choose to do some research before you go, there are some really cool "easter eggs" and hilarious inside jokes that you'll get to enjoy during the movie.
Our favorite character was Maria Rambeau played by Lashana Lynch. She was just amazing. I don't always expect amazing acting from Marvel movies. I want to see great special effects, and to watch critically to see how far the movie departed from the comic.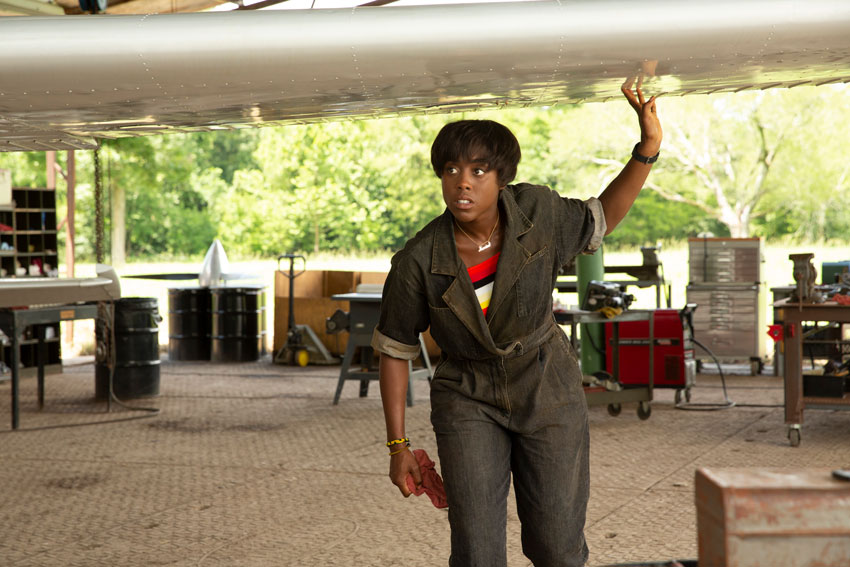 Ms. Lynch's acting was just fantastic. We found out later that she is actually British and of Jamaican (One Love!) descent, so that was the icing on the cake.
Now what you are here for!
Did the movie earn the PG-13 rating?
Yes. The special effects were amazing, and could be jarring at times because they looked very real. There was a lot of killing, or as I like to call it when it is the killing of non-humans, "eliminations." And some of those eliminations were graphic. There's no sexual stuff, just a lot of violence, and some adult humor here and there. Not overtly sexual humor, just humor that a small child wouldn't "get." You probably could take a younger more mature child to see it, but I wouldn't do it with a more sensitive kid.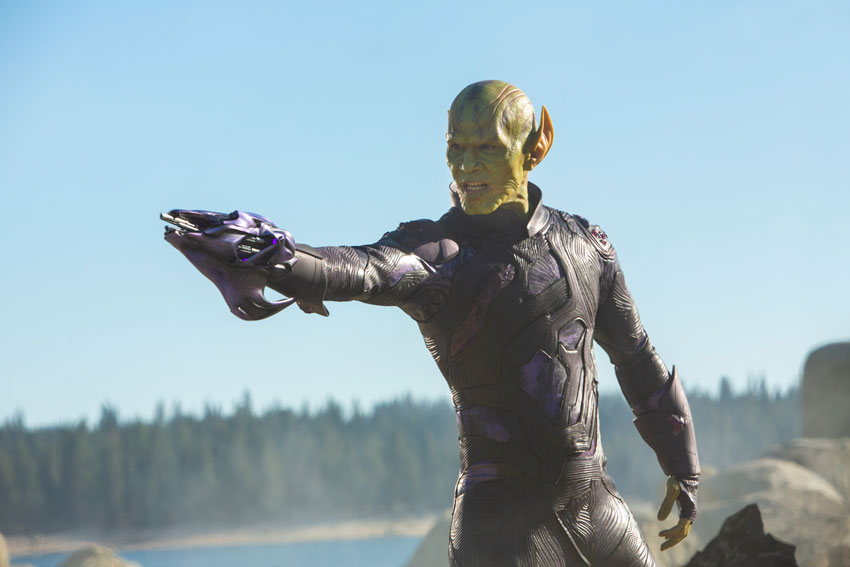 Bottom Line… Should you go see it?
Absolutely. I enjoyed every minute of it. The special effects are amazing. The action is fantastic. Brie Larson makes for a great hero. To me, the story line was pretty easy to follow, and you didn't have to know every single nuance. It is set in the 90's so of course some characters had to be "de-aged" (I made that word up), and that was kind of distracting at points, but it was very well done. I want to see more from Captain Marvel. I felt like they made her just as powerful as other Marvel heroes, if not more so.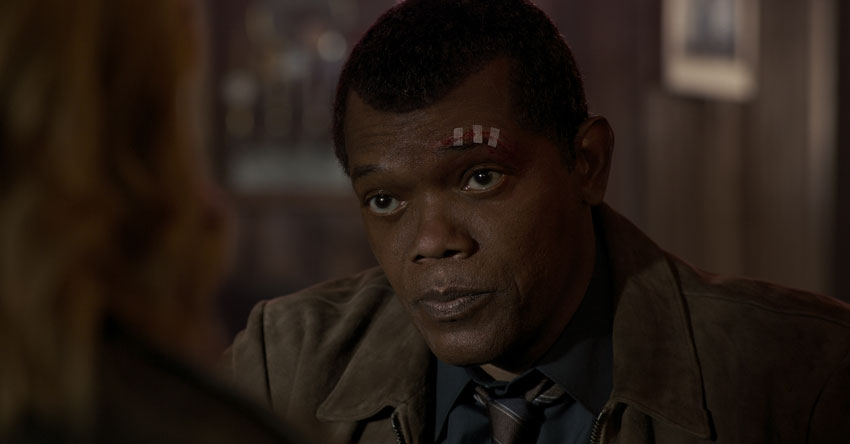 Should I take the kids to see it?
I would like my boys to see it. They saw a different movie, but I would have loved to have them there to see a powerful woman kicking butt on the big screen. It's not often that you get to root for a fully covered, complex, female super hero that isn't constantly being saved by a guy. As for the age of kid that should see it, I would definitely say thirteen and up so that they can really enjoy it without being frightened or missing all the great jokes.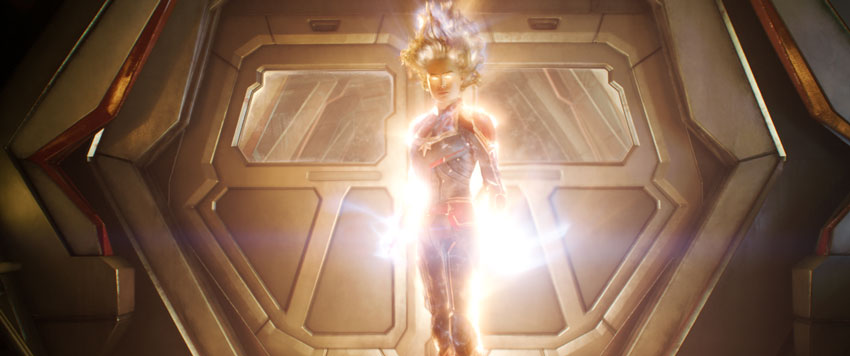 Overall, I was very happy that I saw the movie, especially with Li'l Bit. She won't always be into hanging out with me, but I really felt like we had a great opportunity to bond. I used to go to the movies alone with my mom, and I remember every single time. Those were the times that we had a chance to have a thing that only the two of us could chat about. An experience that was just ours. I know that she'll likely want to see the next one with her friends, but I hope that as she gets older she'll remember the times he hung out with me at the movies, and maybe save a couple of hours for me to watch a good movie every now and then.
After the movie, she got to tell the boys how great it was. She struggled not to spoil it for them, but managed to get them pretty excited to see it on their own. The best part? She got to go see a PG-13 movie all on her own with mommy, AND choose the seats.
The film stars Brie Larson, Samuel L. Jackson, Ben Mendelsohn, Djimon Hounsou, Lee Pace, Lashana Lynch, Gemma Chan, Rune Temte, Algenis Perez Soto, Mckenna Grace, with Annette Bening, with Clark Gregg, and Jude Law. Marvel Studios' "Captain Marvel" is produced by Kevin Feige and directed by Anna Boden & Ryan Fleck. Louis D'Esposito, Victoria Alonso, Jonathan Schwartz, Patricia Whitcher and Stan Lee are the executive producers. The story is by Nicole Perlman & Meg LeFauve and Anna Boden & Ryan Fleck & Geneva Robertson-Dworet, and the screenplay is by Anna Boden & Ryan Fleck & Geneva Robertson-Dworet. "Captain Marvel" opens on March 8, 2019 in U.S. theaters.
Disclaimer: I was given passes to this movie for myself and my family for the purpose of reviewing this film. The opinions are my own. (FAQ's About Sponsored Posts: What They Are and Why Bloggers Write Them)
Find out more about Captain Marvel…
Website and Mobile site: www.marvel.com/captainmarvel
Like us on Facebook: www.facebook.com/marvelstudios
Follow us on Twitter: www.twitter.com/marvelstudios
Instagram: www.Instagram.com/marvelstudios
What was your most memorable trip to the movies, and what made it so special? Tell us about it in the comments.