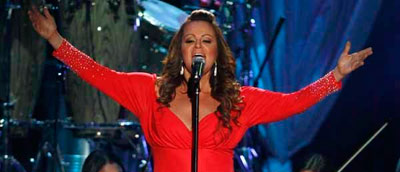 Mexican American Singer and Mother of Five, Jenni Rivera, Confirmed Dead in Mexico in Plane Crash
Life had not been easy for the 43 year old first generation American grupero singer born to Mexican parents in Long Beach, California.  Early this morning, it was feared that the mother of five was dead after the plane carrying two pilots and six passengers disappeared in Mexico.  The wreckage was found in northern Mexico today. It has been confirmed that no one survived the crash.  The family has yet to identify her remains, but will make the trip on Monday.
The recent divorcee and grandmother of two was known as "Diva de la Banda".  She had her struggles, but by all accounts was nearing the peak of her popularity with two recent Billboard Mexican Music Awards.  The Latin Grammy nominee's willingness to share her setbacks with fans made her a much loved figure in Mexico and the United States. She had just finished a concert in Mexico when her plane crashed leaving no recognizable human remains according to the Transportation and Communications Minister, Gerardo Ruiz Esparza. There has been no determination made of the cause of the crash.
Twitter is ablaze with tweets of sadness, shock, disbelief, prayers, and condolences for the family from celebrities and fans.