I was a huge fan of the first Lego Movie. I left the theater singing "Everything is Awesome" and was fully prepared to leave the theater this time with a new earworm that lasted a few years. My kids are big fans of Lego movies, and I like that they are entertaining for both kids and adults.
All of us don't usually get to make it to the screenings because everyone has such different busy schedules, but for once we were all going to have a chance to hang out together as a family and watch a movie that we all were prepared to like.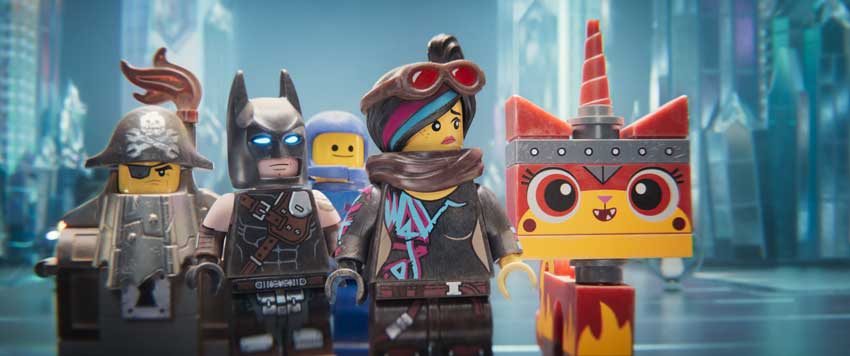 I have one teen and one tween who are trying their best to abandon all "babyish" behavior when it comes to clothes, movies, music… you name it. I could really relate to just wanting things to stay awesome like our still oblivious Emmett, when in fact, as your kids get older, things can take a decidedly "unawesome" turn at any moment – because to them, too much awesome is just not cool.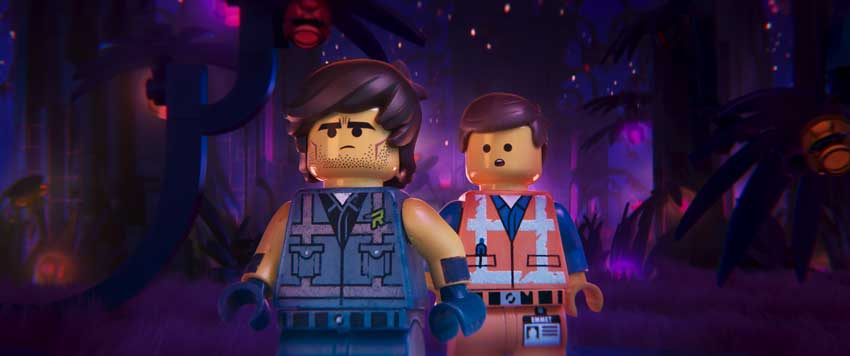 From Warner Bros. … 
The much-anticipated sequel to the critically acclaimed, global box office phenomenon that started it all, "The LEGO Movie 2: The Second Part" reunites the heroes of Bricksburg in an all new action-packed adventure to save their beloved city. It's been five years since everything was awesome and the citizens are now facing a huge new threat: LEGO DUPLO® invaders from outer space, wrecking everything faster than it can be rebuilt. The battle to defeat them and restore harmony to the LEGO universe will take Emmet, Lucy, Batman and their friends to faraway, unexplored worlds, including a galaxy filled with fantastic planets, strange characters and catchy news songs. It will test their courage, creativity and Master Building skills, and reveal just how special they really are. The film stars Chris Pratt, Elizabeth Banks, Will Arnett, Tiffany Haddish, Stephanie Beatriz, Alison Brie, Nick Offerman, Charlie Day, Maya Rudolph.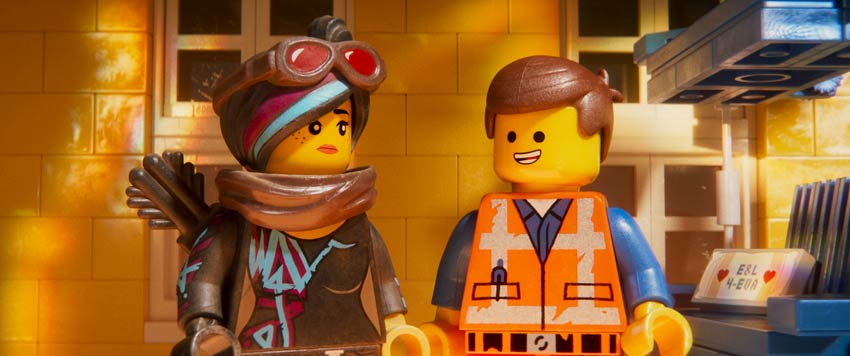 Did the movie earn the PG Rating?
There was some suggestive humor, but nothing too scary or violent. I wouldn't see anything wrong with taking small kids, and there were plenty of them in the screening. There were a few jokes that suggested that certain characters may be in homosexual relationships (you have to try REALLY hard to notice, and your kids probably won't notice or care because… Lego) so that may be one reason that some parents may feel that it should be PG or watched with some "parental guidance." My kids are older, so they didn't ask any questions, but again – it is a LEGO movie. If they don't ask you to explain Ultrakitty, they likely won't ask you anything else either.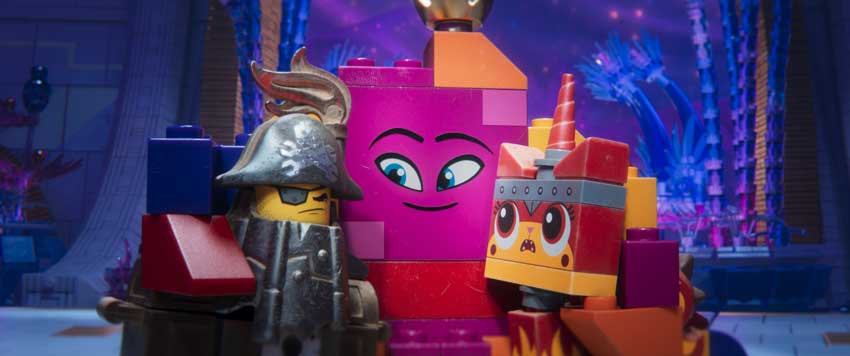 Bottom Line. Should you go see it?
I don't see why not. I have to admit, I didn't enjoy it as much as other Lego movies that I have seen, but it was still good. The kids had a great time, but they didn't leave singing the songs like they did last time.
Should I take the kids to see it?
I would. It doesn't feel like it HAS to be on a big screen, so if you can't find time in your day or money in your budget, you can watch it at home when it comes out on DVD or for download, and still be fine.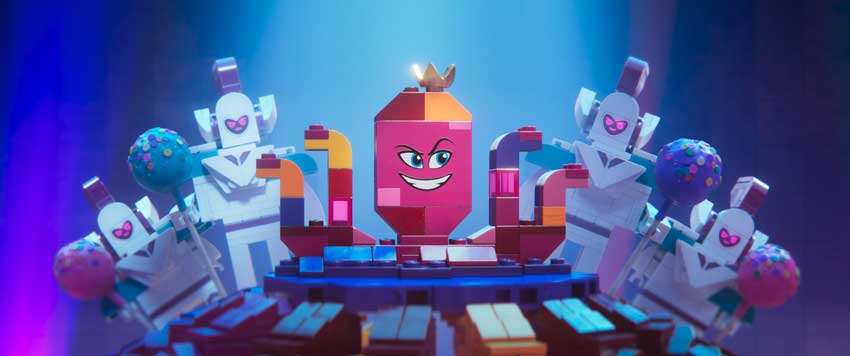 Overall, it was a nice evening out with the family. I was a little annoyed at the Tiffany Haddish character, mainly because her voice can be difficult on the ears for long periods. I think she is hilarious in movies and on TV, but much of her comedy, to me, is physical – so a lot got lost with her doing a voice only. We stayed to watch the credits, which are super entertaining compared to most credits. The music was really good, but no earworms this time.
After the movie, I watched the kids poke at one another and enjoy each other's company. It was a welcome break from all of the arguing, and trying not to seem "babyish" all the time. The film had a pretty nice message about trying to be dark and brooding when you "grow up" just for the sake of seeming grown. I'm not sure how much my kid took away from that, but it was nice to have a movie remind them that youth is okay for once. I think they get tired of hearing it from me.
Directed by Mike Mitchell from a screenplay by Phil Lord & Christopher Miller, story by Phil Lord & Christopher Miller and Matthew Fogel, based on LEGO Construction Toys, it is produced by Dan Lin, Phil Lord, Christopher Miller, Roy Lee, and Jinko Gotoh; with executive producers Jill Wilfert, Keith Malone, Matthew Ashton, Chris McKay, Zareh Nalbandian, Ryan Halprin, Will Allegra, Chris Leahy. Trisha Gum is the animation director. Patrick Marc Hanenberger is the production designer; Clare Knight, the editor; Mark Mothersbaugh, the composer. Warner Bros. Pictures and Warner Animation Group present, in association with LEGO System A/S, a Rideback/Lord Miller/Vertigo Entertainment Production, The LEGO Movie 2, distributed by Warner Bros. Pictures. Rated PG for "some rude humor."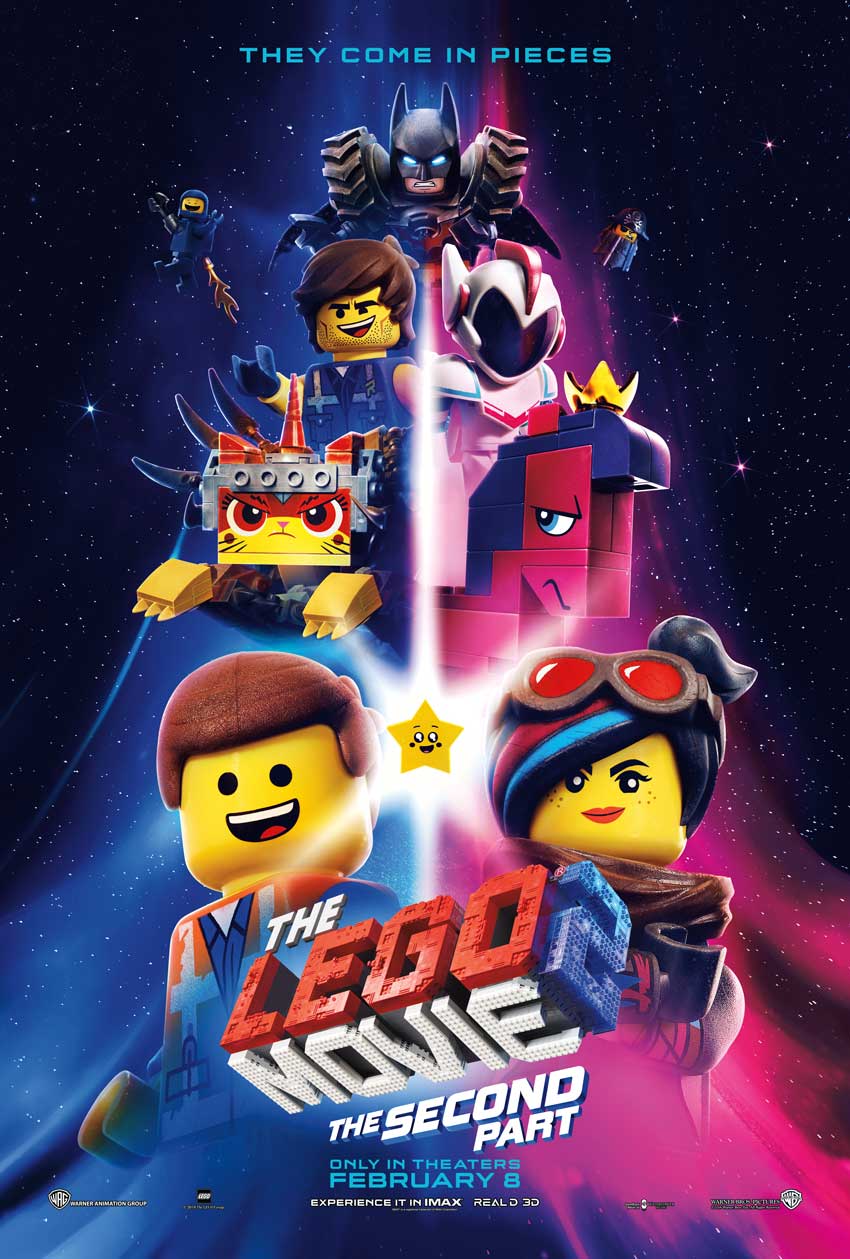 Disclaimer: I was given passes to this movie for myself and my family for the purpose of reviewing this film. The opinions are my own. (FAQ's About Sponsored Posts: What They Are and Why Bloggers Write Them)
Find out more at TheLEGOMovie.com
What was the one thing you wish you'd held on to longer from your younger years that you gave up for the sake of not looking babyish? Tell us in the comments!