Today, SocaMom Speaker Claude Cimeus is featured on the SocaMom pages on Instagram, Youtube, Twitter, Pinterest, and Facebook. Claude came to America from Haiti as a teen. He was a pleasure to interview and even though he is just 22, he has a wealth of information to share on how he has already become a fixture within tight-knit Chicago's startup and venture capitalist community.
Wondering how to overcome the challenges that come with being a young professional while advancing in business? Claude Cimeus has some ideas.
In this clip, Claude Cimeus discusses how the origins of his framework for how he makes business connections.
Watch the full video on Youtube, Instagram, Facebook, or SocaMomSummit.com
Watch on Youtube – https://www.youtube.com/watch?v=szO2thX2fBA
Watch on Facebook – https://www.facebook.com/socamomdotcom/videos/2601990446710093/
Watch on Instagram – https://www.instagram.com/p/CBvoGQzJj3X/
Watch on SocaMomSummit.com – https://socamomsummit.com/s/sessions/for-young-entrepreneurs-how-to-develop-skills-for-communication-and-connection/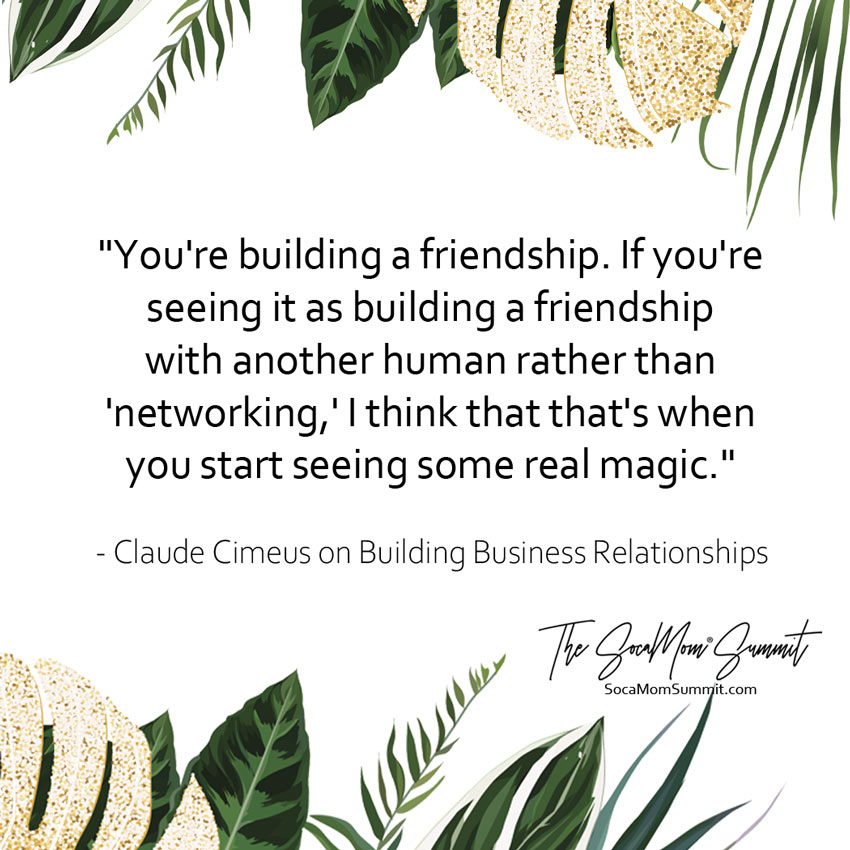 Click here to learn more about Claude Cimeus.