The Monday after its opening weekend, I spent the day with my children at the National Museum of African American History and Culture. I was able to take a tour of the museum during the final stages of its construction back in June, so I already knew to keep my eye out for exhibits and pieces that highlighted the Caribbean contribution to the African American experience.
Our Visit
There are several paths that you can take to explore the museum based on how much time you have, how many days you have, the ages of the children in your family (if you are taking kids), your emotional state, and how long the lines are.
From slavery on the lowest level of the museum, we moved up through the underground levels of the through emancipation, reconstruction, civil rights, early entertainment and integration, to the above ground levels featuring African American family life, military service, and contributions to sports, movies, music, and art. On every level, there were parts of the exhibits that showed Caribbean contribution and achievement.
One of the reasons that I believe the museum is so popular with African Americans is that they finally see a full reflection of themselves in a historical context.  As a first generation American, I can identify with the feeling of pride that someone who has been in the United States for generations gets when they see a person from their hometown accomplish great things. When I see someone who is a first or second generation American do something outstanding, it feels amazing.  We are all just looking for reflections of ourselves. We all want to feel that sense of validation, and armed with the back stories of Caribbean Americans who have shaped the history of this country, Caribbean people, especially Caribbean Americans, can show their children that people with their same background made amazing contributions to the country that they now call home.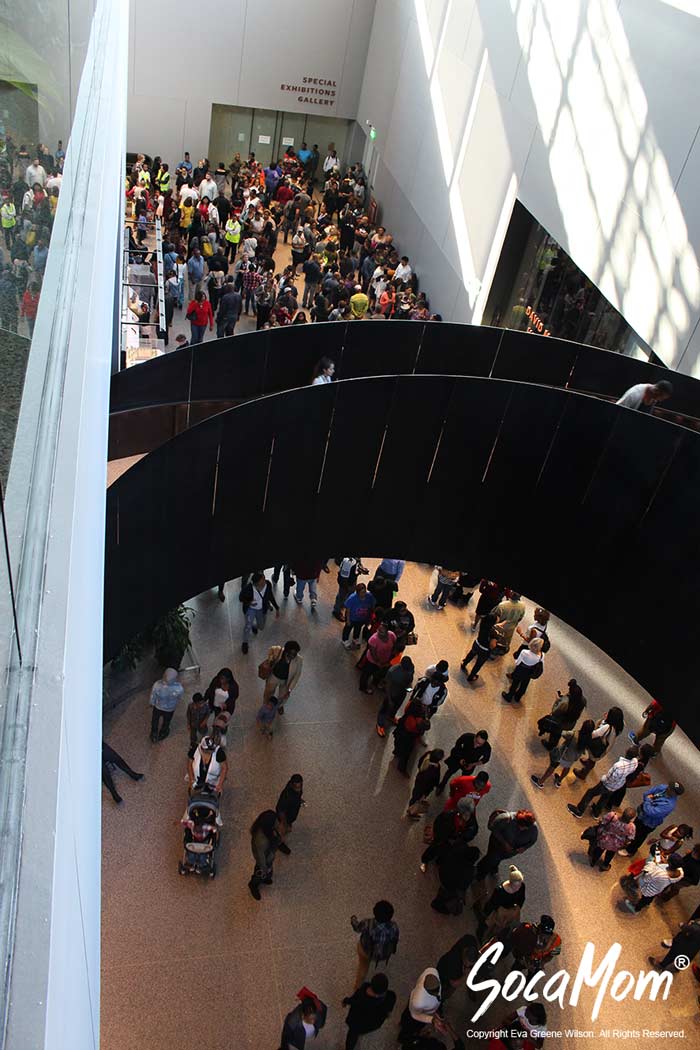 While many of the exhibits did not always mention the Caribbean heritage of the person highlighted, if you know who and what to look for, you and your family can see yourselves reflected in exhibits all over the museum.  This guide is not comprehensive and is not meant to show you every single exhibit with a Caribbean connection, but it will show you how to seek out connections and where to find those that are highlighted throughout the museum.
This guide will expand between now, your visit to the museum, and beyond. We expect, with the contributions of people who visit the museum and share new connections that they find this guide will grow and change often. To be kept informed of changes and additions to this guide with monthly email updates, enter your email address below.
{loadmodule mod_acymailing,AcyMailing Module}