Here I am, one year three months into not having a relaxer, no heat, no color – no nothin. Oh, and no makeup in this last one either… ain't I brave?
I have to admit, I haven't been kind to my hair. I am not the natural hair fanatic who treats my tresses with kid gloves.  My "regimen"? Do nothing.  Normally, I use Pantene conditioner to wash with and leave in – that's it.  Nothing special. I do all the wrong things according to the natural hair blogs.  For me, this is supposed to be easier, LESS time consuming.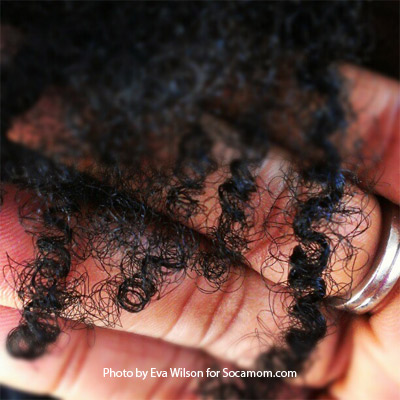 My curl is VERY tight, and coiled like a spring. When it dries it makes the tiniest spiral curls you've ever seen.  I haven't seen my hair this long without a relaxer since I was a kid, and even then, my mom would beat those "naps" into submission with all kinds of hair products, blow dryers, a hot pick (yes they had those back in the 70's and 80's) and rubber bands.  I now see what my hair does all on its own, and I love it.  My itty bitty curls make me smile.
Apparently I have "defined" curls. Lots of people tend to stop me and ask me how I do it, and when I say Pantene in the big cheap bottle from BJ's, they look at me like I am hiding something.  Well, this is my first attempt at actually doing something to my hair.  In the last year and three months, I have twisted it once.  I took the twists out, thought it looked weird, and went back in the shower with my Pantene.
At Blogging While Brown's afterparty hosted by Afrobella and sponsored by Shea Radiance, I met Funlayo Alabi, who with her husband – started Shea Radiance.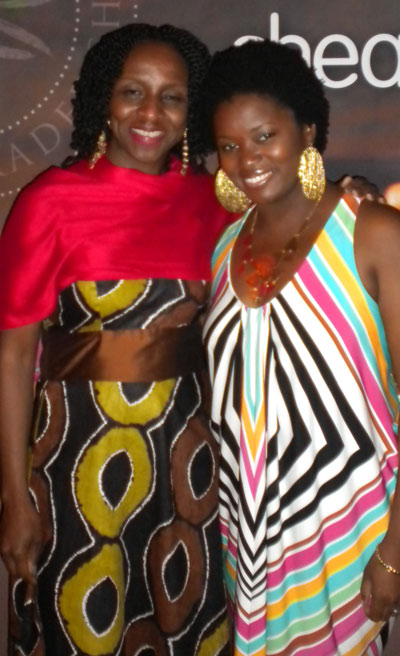 I am the type who finds something she loves and sticks with it, but seeing the passion that Funlayo had for her products, I decided to try it.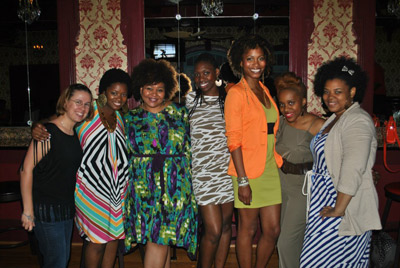 I tried the curl defining creme, but it isn't for my hair texture, and my curls are about as defined as they are going to get.  I had tried each item individually, but not the whole set together, so I took some time and tried it all, just to see if it could beat Pantene.
I hadn't combed my hair in quite a while. I'd been wearing it under a knit hat, so it was looking a mess.  I took a whole heap of ol' faithful (the Pantene), got in the shower and combed it out – I had no intention of wasting the new product on detangling.  First I used a very wide tooth comb, then a regular comb.  I rinsed that out, then shampooed with the Maximum Moisture Shampoo.
Maximum Moisture Shampoo with Shea Butter:
I was wondering if it was going to lather, and it did.  A lot of natural shampoo's don't.  They say (Who are "they"? Not sure.) that you don't need the lather, but mentally – I do. First thing I noticed was how wonderful it smelled. It was unlike any other shampoo I had ever used.  I don't shampoo anymore, unless I have gone swimming, so the feel of my hair after I rinsed it out was odd to me.  I am used to the slick feel after washing relaxed hair with something like Creme of Nature.  I didn't get that.  It felt coarse, and kinda hard – but clean.
Next I used the Maximum Moisture Conditioner with Shea Butter for Kinky, Curly, and Wavy Hair:
I pumped, and pumped – nothing came out.  I took the top off, released some of the pressure, and it finally came out.  I knew why it was tough – it was thick!  Usually with my Pantene, I get two or three handfuls just to get it detangled, then about a quarter size to leave in.  I got about a nickel sized amount in my hand, ran it through to the ends, and it felt wonderful!  Smelled great too.  I liked that I didn't need much to get the job done. I came out of the shower, and reached for the next product.
Nourishing Hair Repair Creme for Kinky and Curly Hair:
This is the stuff… I had been alternating between swimming in the ocean and swimming in the pool last week at the Disney Resort in Vero Beach, and my hair suffered.  I had to wash my hair daily, and that isn't something that we (me and my fro) were used to.  About a quarters worth, and my hair was happy.  I was happy that there was no white residue, and it wasn't sticky at all.
The style:
I cornrowed the front about 2 inches back, then twisted the ends.  I parted the rest in 2 inch squares, combed with a fine tooth comb (I know – not what the natural hair blogs say to do) and twisted.  Then I tied it up, and fell asleep.  I hadn't done that much with my hair in over a year, and I was exhausted!  In the morning, I took everything out, separated it with my fingers, and there you have it…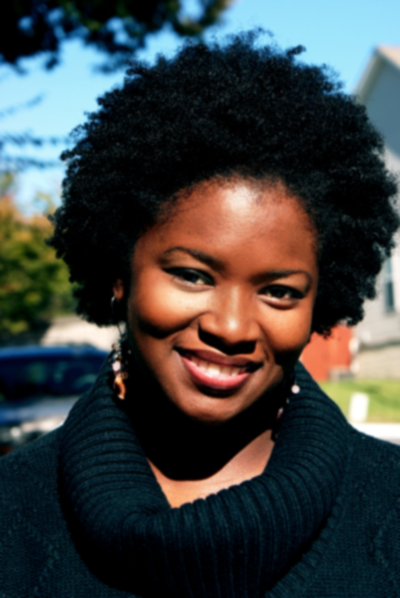 Photo by "The Boy". He's getting pretty good at this!
I would DEFINITELY use the Shea Radiance line again. I'm not dropping my Pantene just yet, because it comes in travel sizes (let some TSA agent tell me I have to throw my Shea Radiance away to get on a plane and you may just see me on the news), but when I can get it in 3 ounce bottles – its on!
Shea Radiance is now available in select Target stores, and online at SheaRadiance.com.
I was given several Shea Radiance products to try and review.  As always my opinions are my own, and never for sale. For more information on sponsored posts, click on "About".