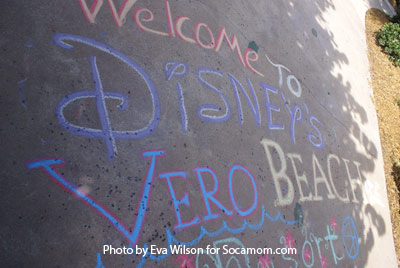 Disney's Vero Beach Resort is pretty popular among locals and out of towners alike! We met people who flew in from as far as Washington State, Ohio, and Illinois – to as close as Atlanta (if you find that a 9 hour drive is close) and parts of Florida.  We went during the off season, but it was still pretty packed – not so much with school aged kids, but with couples of all ages, college students, young professionals, some homeschooling families, and grandparents with small grandkids.
Headed to Disney's Vero Beach Resort?  Here's what you should take with you (if you are staying 5 days or more – which I recommend!)…
Flying and Renting a Car
3 bathing suits/swim trunks per person (you'll basically spend the whole time in them, and you need them to dry)
2 cover ups (quick dry shirts or tanks for the boys)
2 pairs of flip flops per person (one for the shower and one for the beach)
2 pairs of underwear per day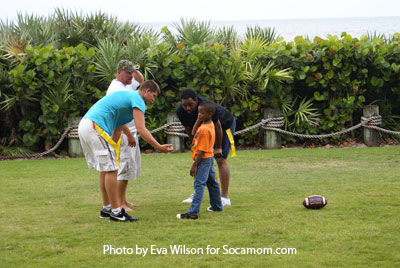 Tennis shoes (for sporting activities that require them like family flag football and soccer)
3 pairs of socks
sunscreen and usual toilettries (don't forget Halo Germ Defense)
bug repellent (for no-see-ums… more than for mosquitoes)
1 outfit for each day (shirt and shorts are fine)
1 dinner outfit
Beach Towels (if you are going from the beach to the pool and back, you only get one towel per guest that you have to keep trading in, so if you can bring one of your own, try)
Mi-fi (the internet access is free, but sketchy at best) especially if you are homeschooling and have online classes.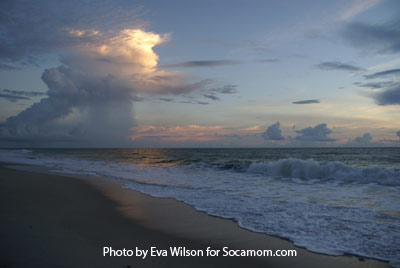 Camera – sunrise and sunset are AMAZING!
A good book
Enough spending money to do extra activities (on site crafts, off site tours, character dinners)
Driving Door to Door
all of the above AND –
Boogie Board or inflatable float for the beach
Buckets and shovels for sand castles
Bikes and scooters
Beach chairs, umbrella and cooler
Laundry detergent and fabric softener
Water
---
About Laundry…
There is a free laundry room, that is rarely used, clean, and easy to get to if you are staying in the main building, so if you run out of clothes, you can wash them easily. If you flew in and drove, stop by the CVS on the way in and get some detergent, fabric softener, and a case of water.
If you are a Disney Vacation Club member using points, you only get one towel per person every 3 days or so – we bathed a lot (chlorine and sea water had to be washed off), so if you can't beg the lady who is cleaning your room for another set, you can take your towels to the laundry room and wash them.  Either that, or turn in your pool towels at 7 pm for new ones, use those for your evening bath, and turn them back in for new ones for the pool and beach in the morning.  Whatever is easiest for you.
I highly recommend taking advantage of the laundry facilities before you head home. There is nothing worse than going on vacation, and coming home to have to wash a whole week of dirty laundry for the family!  There were three washers and 6 dryers, so in two hours (I am obsessive about sorting) I was able to wash ALL of our clothes, come home, and just have to put them away straight out of the suitcases. WIN!
More information on this resort is coming soon…
Been to this resort? Have some items on your packing list that we don't? Share in the comments!