"I love you."
I remember clearly the first time I heard that from a family member. It was my brother on the phone, I was in college. I can still hear it. I wanted to know where he got that from, and how he was able to say it so easily. I just blamed it on the white college that he went to and left it at that.
Related: Show Me the Love
We went to predominantly white schools most of our lives, elementary through high school, and for him, college, so I attributed that whole vocal, "I love you," thing to white people. That was something they did. They would get off of the phone with their parents and say, "Ok, love you." That was just as foreign to me as it probably was for them to hear me end calls with, "Yes, mom. Okay. Bye."
Related: Do So, No Like So: Inspiring My Daughter to Love Her Hair
Did I feel loved at home even though they didn't say it out loud? Of course. There were times that I didn't feel loved and understood, just like any other person, but there were things that I know my parents did – on purpose – as their way of letting me know they loved me, instead of actually saying it.
For example, I loved Sprite. I mean LOVED it. I also loved Clearly Canadian. When my mom went to the store, if she bought either or both of those, I felt loved and seen. She didn't have to get it, and it wasn't a punishment if she didn't get it, but if she did, I knew she was thinking about me when I wasn't around – and acting on that thought, and to me, that was what love was.
Related: We Were on Oprah's Lifeclass!
I felt loved when my dad would pick me up from school and take me to Hardee's or some other place for a burger. My dad didn't really like to buy fast food, and even today, he asks me if I'm staying away from the ABC's – Arby's, Burger King, Chick-Fil-A, Domino's… you get where this is going. But he knew that I would want something after school, and he would take that little detour every once in a while when I didn't even ask.
Related: Moments That Matter: My Dad's Journey to the United States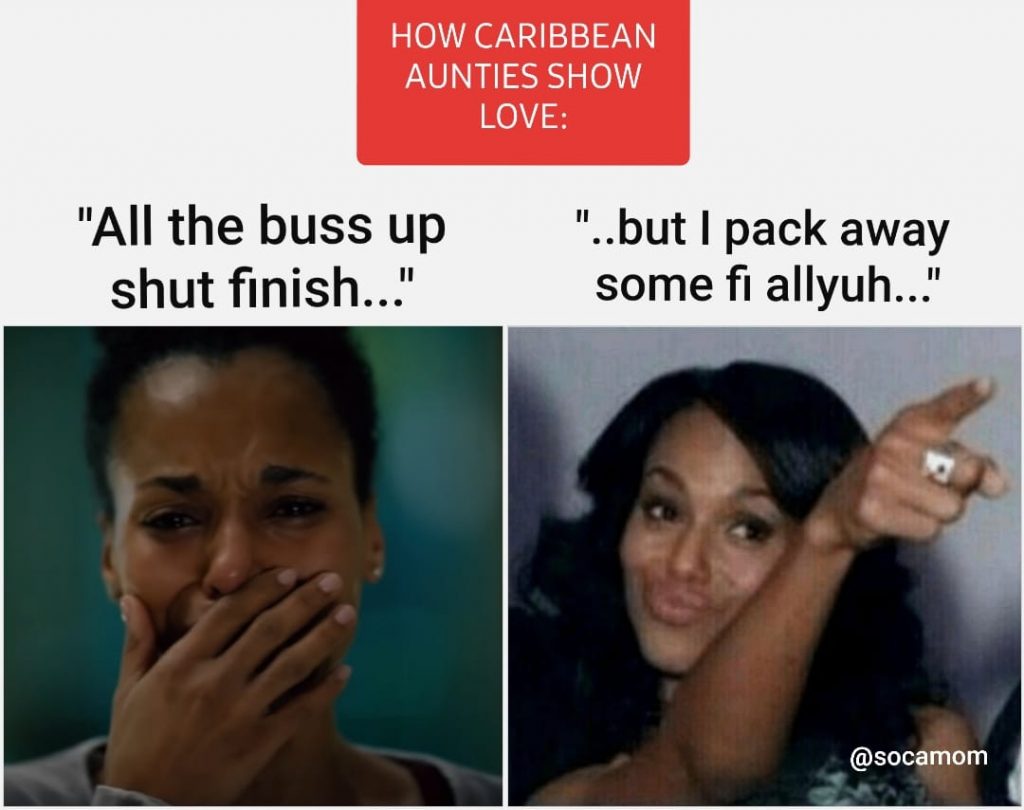 I posted this meme on social media – Facebook, Twitter, Instagram stories – and the response has been pretty unanimous. A lot of us have parents, aunts, and friends who do certain things that make us feel loved, even though they don't say it.
Did you grow up in a family where your parents said, "I love you?" What are other ways that people have shown you that they love you? Let's chat about it in the comments.