When I was a tween, my mom taught me to tie dye. We went to the laundry aisle and bought the dye powder, came home, wrapped up the shirts in rubber bands, boiled water, dropped in the powder, stirred, and then dipped the shirts. Now remember, the water is BOILING. I ignored the pain and squeezed out the excess dye before it seeped into other sections. Tie dye isn't nearly as dangerous, or painful, as it used to be.
I got quite good at it and ended up making a little business out of it. When friends came over, we would make them and hang them outside. I did a whole sheet for spirit week in high school! Looking back, that was a little unsafe. Gotta love the 80's. After the more vibrant colors were available, I just stopped my production of t-shirts altogether. My shirts were vintage… a throwback to the 60's and 70's… which isn't cool in the 80's.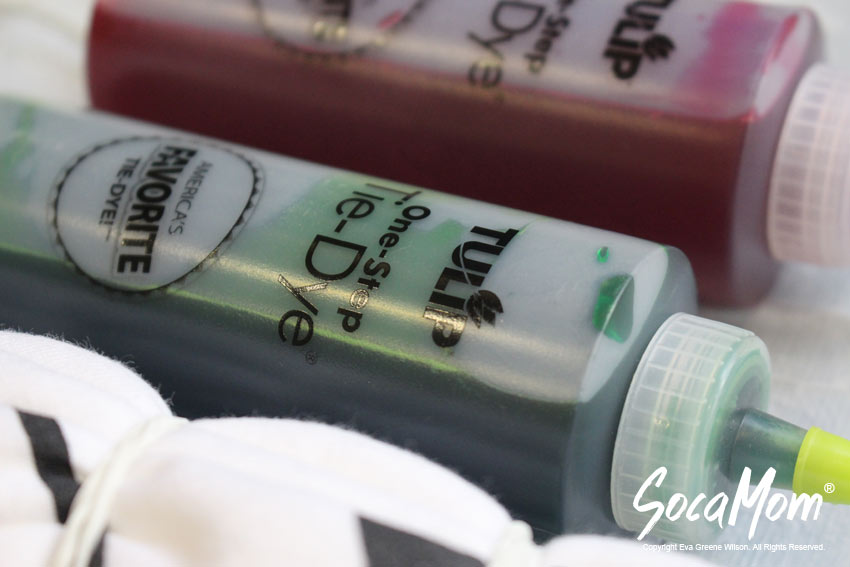 The wonderful folks over at Tulip are sponsors of the Social Media on the Sand conference in Negril, Jamaica, and they sent me this wonderful One Step Tie Dye kit to use on my conference t-shirt.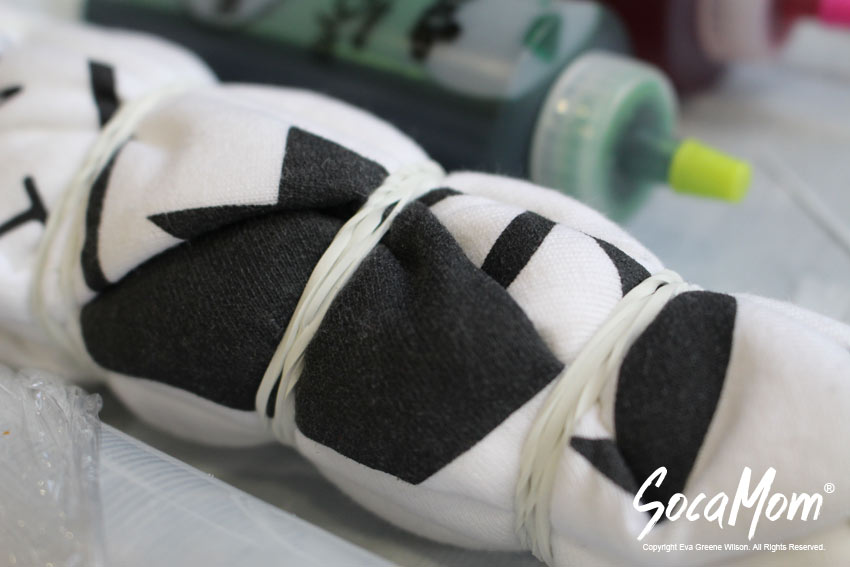 This is my third year attending the conference, and every year, the organizers ask us to show off our creative side. Last year for the 80's party in Turks and Caicos, I rocked my DIY off the shoulder sweatshirt. I know… a sweatshirt… in the Caribbean. It was great for photos though! This year, I may take the scissors to this much cooler craft project and get creative again.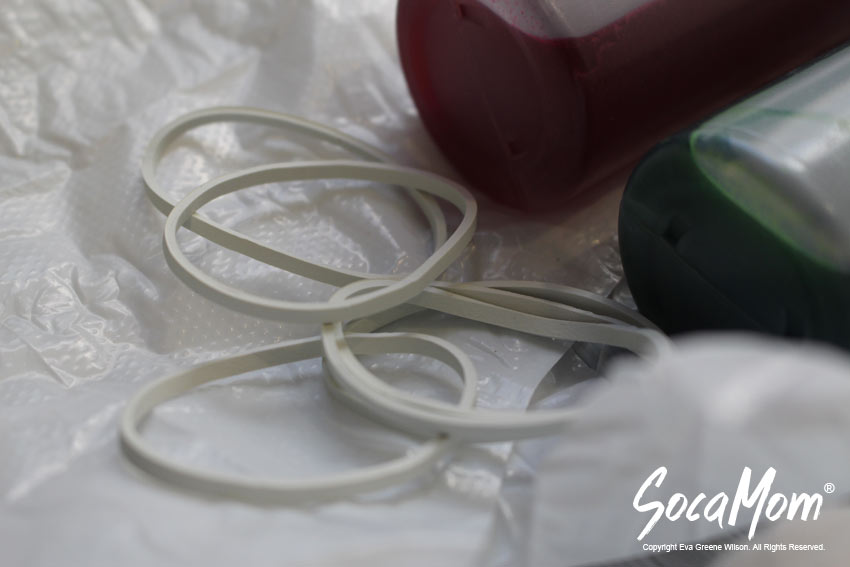 The kit had everything that I needed including detailed instructions (even though it is technically one step), rubber bands, extra dye, and handy dispenser bottles.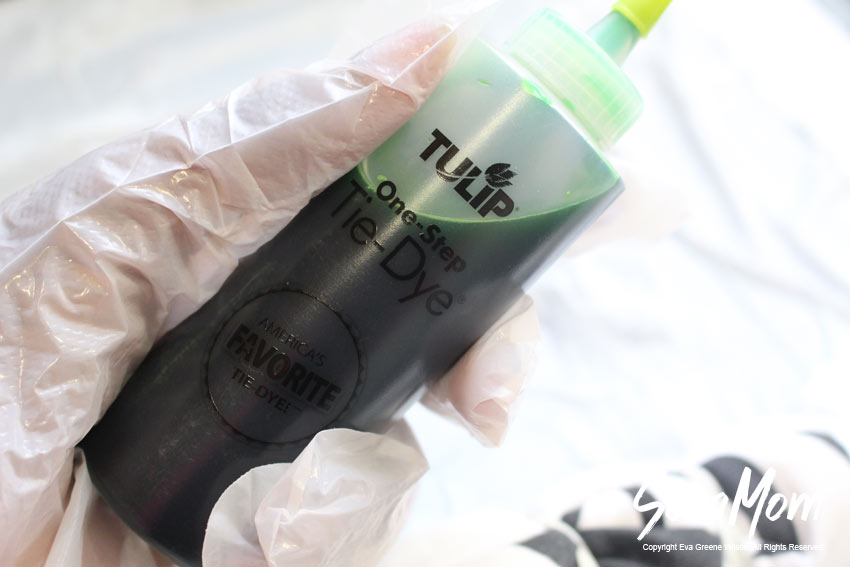 Once I was all gloved and ready, I spread out a trash bag on the counter top, added water to the fill line on the bottle, and got started.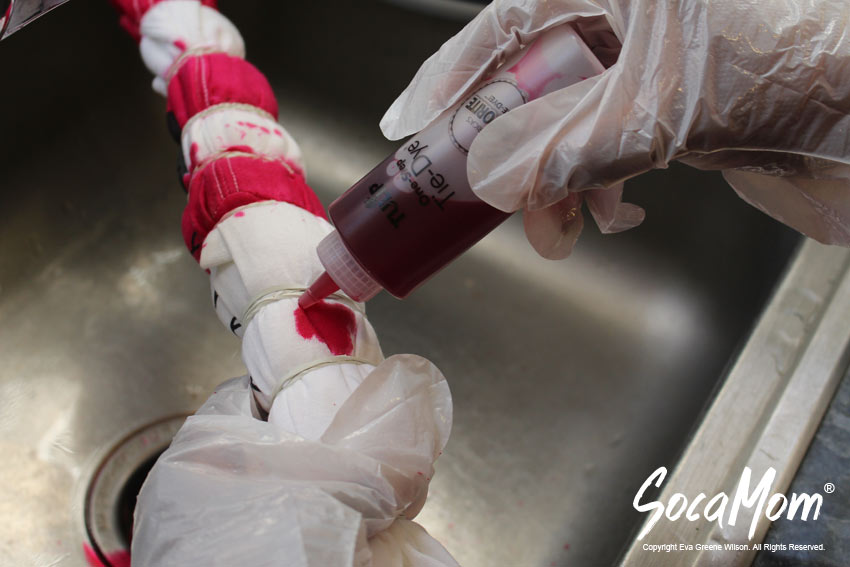 The shirt was brand new, so the color didn't soak in immediately, but once I got started it was pretty easy, and low mess.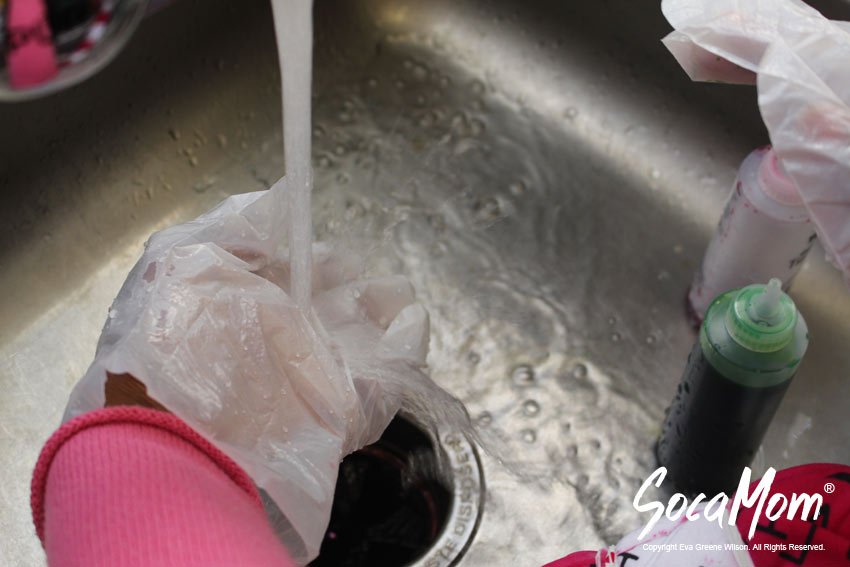 I rinsed off the gloves in between colors so that I wouldn't transfer too much of the color to the other parts of the shirt. It wasn't so bad – a little extra color makes it… um… unique.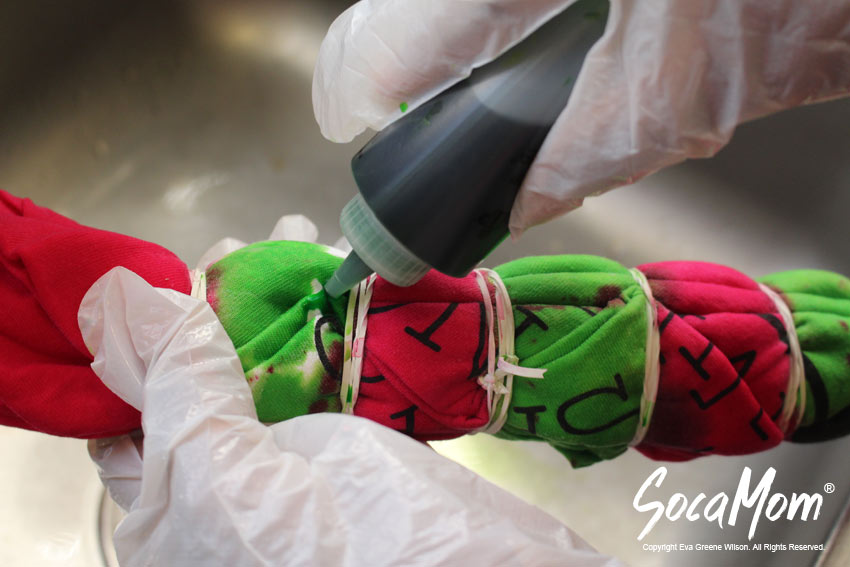 I noticed that adding the second color was a little easier. the water had moved to the other parts of the shirt, but the color didn't – how cool is that?  So the second color went on much easier, and I didn't use nearly as much.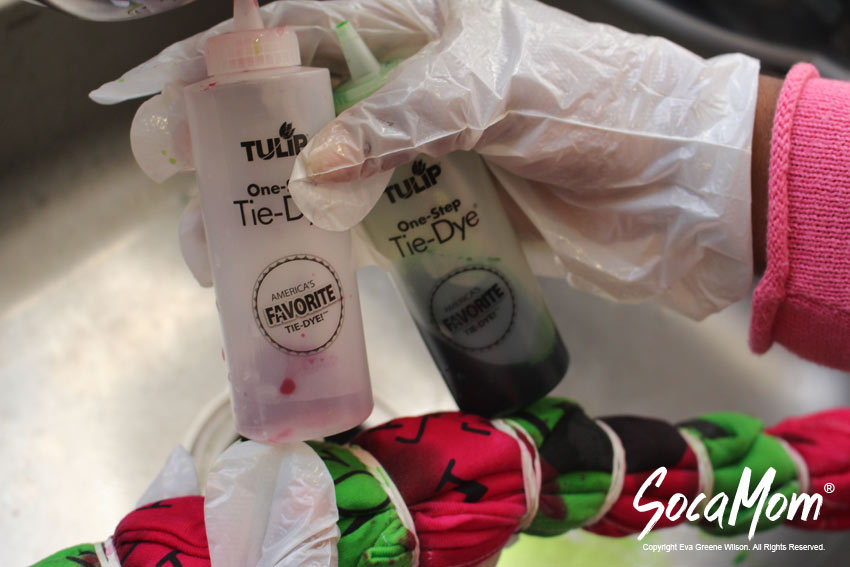 When I finished, the pink was all gone, but I had a little green left over.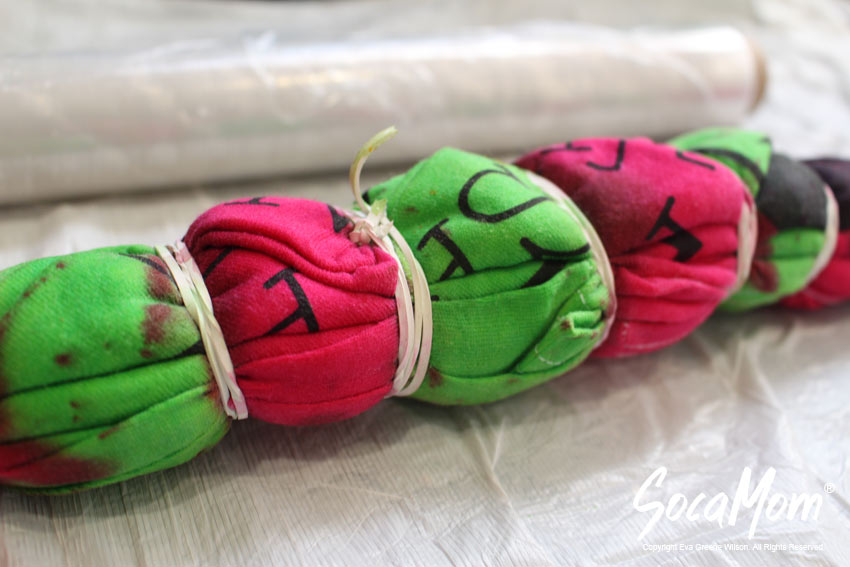 I chose pink and green because those are my sorority colors.  While they will be at North Carolina A&T at the Greatest Homecoming on Earth in Greensboro, North Carolina this weekend, celebrating our line's twenty year anniversary, I'll be in sunny Jamaica at Beaches Resort.  This is how I'll celebrate!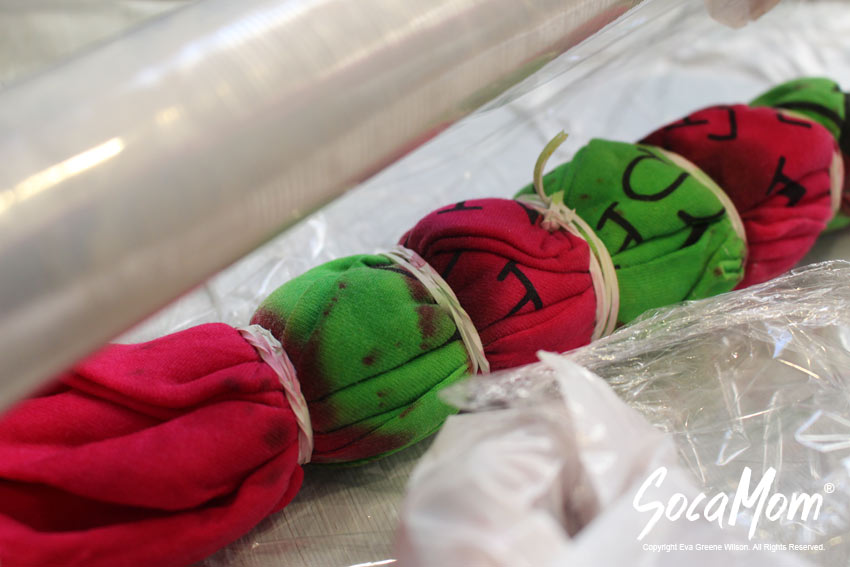 After all of the color was on, I wrapped it in plastic wrap per the instructions.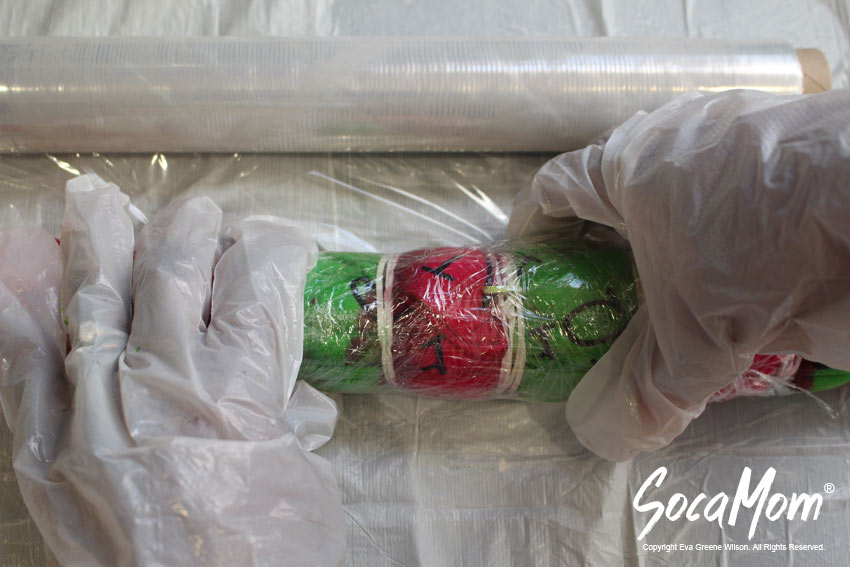 I did everything on top of the trash bag for a reason. You'll see why in a second.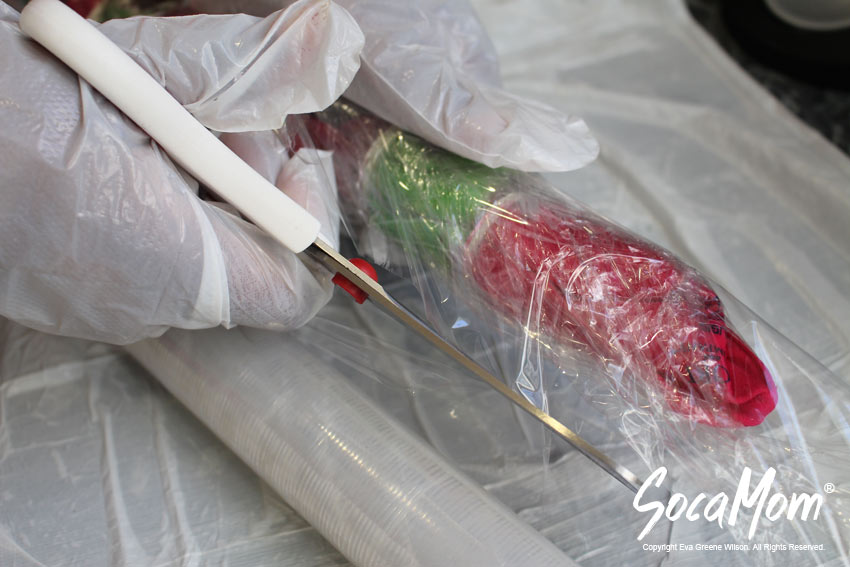 Plastic gloves and plastic wrap don't always agree, so I used scissors to cut it from the roll.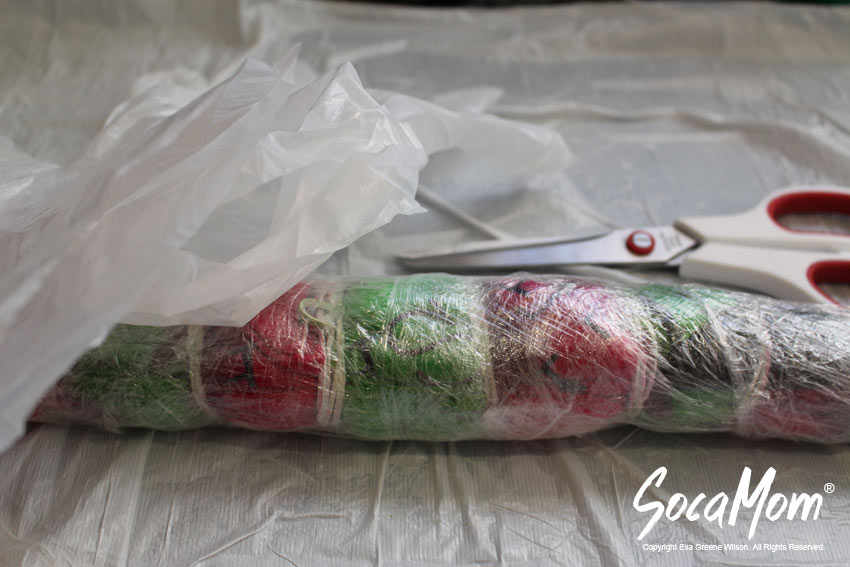 By the time I finished rolling it up, the gloves were pretty much clean, so I used a paper towel to wipe up any little drops that may have hit the trash bag.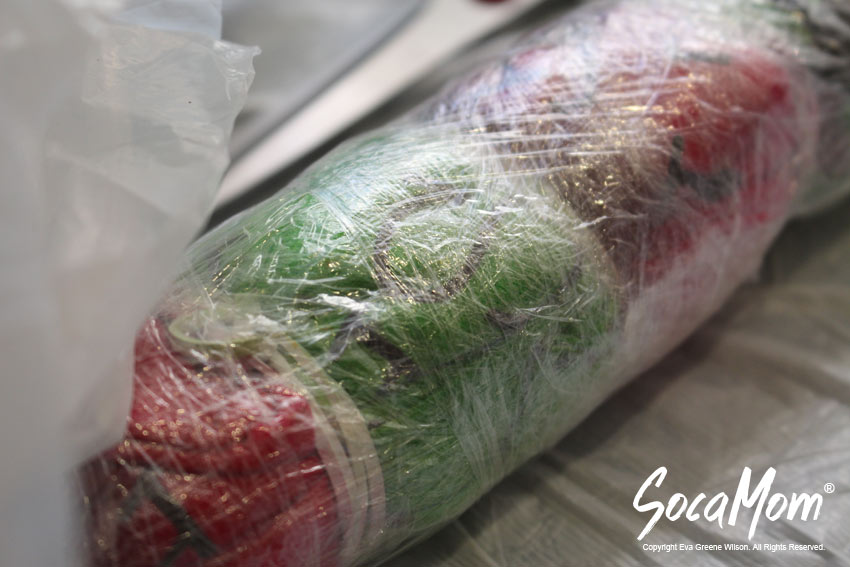 After that…. wait for it….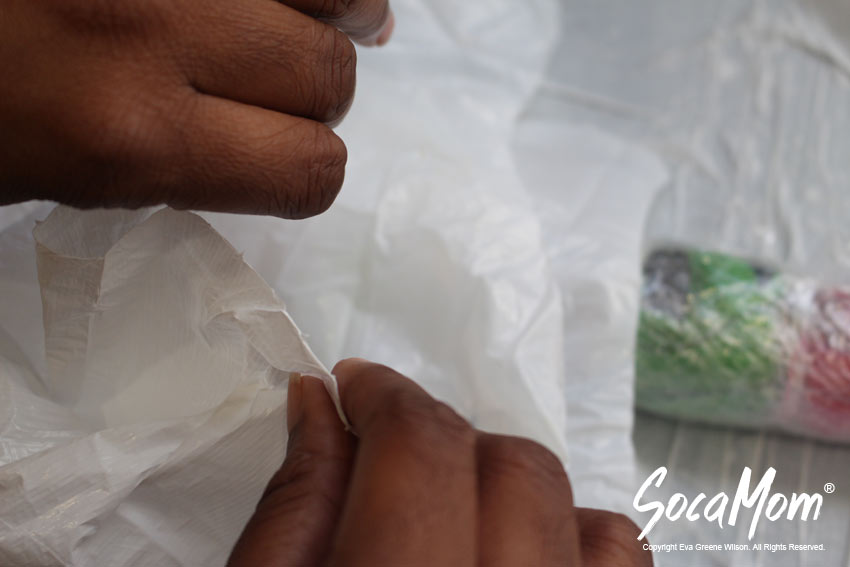 I moved everything off of the trash bag and rolled the gloves and the plastic wrapped shirt up in it.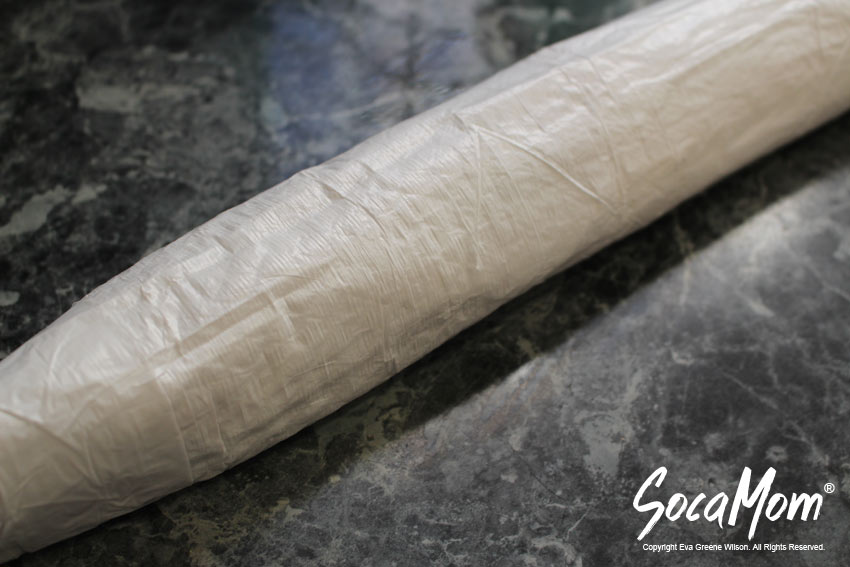 The dye is beautiful and brilliant, but I'd like to keep it on the shirt where it belongs!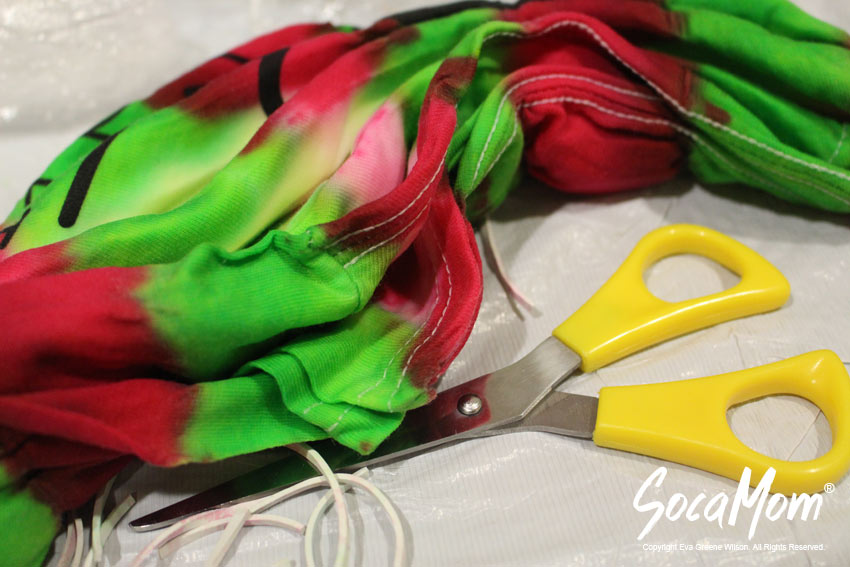 After about 6 hours, I rinsed it out and cut the rubber bands off.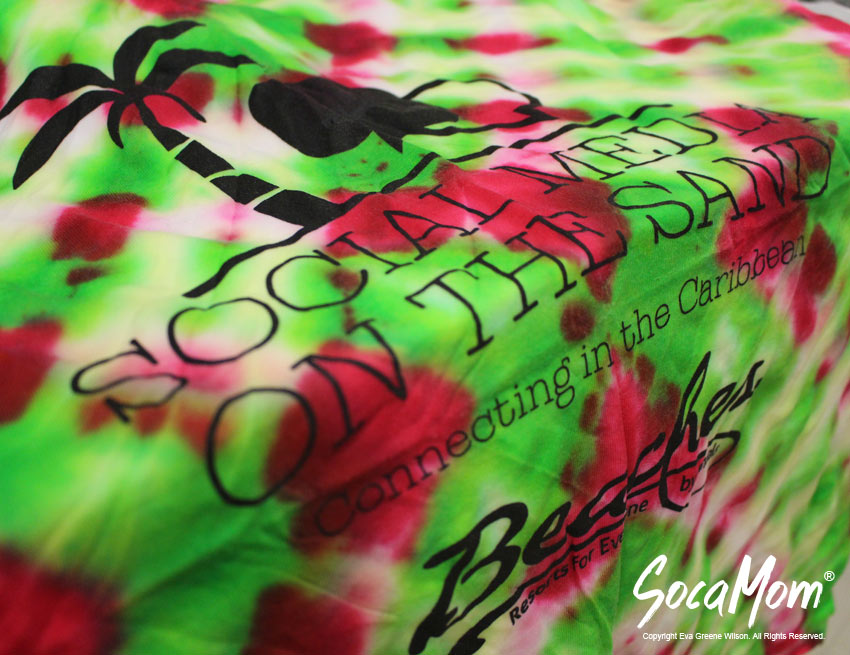 It had a really neat "x" pattern that I wish I could tell you I knew would happen.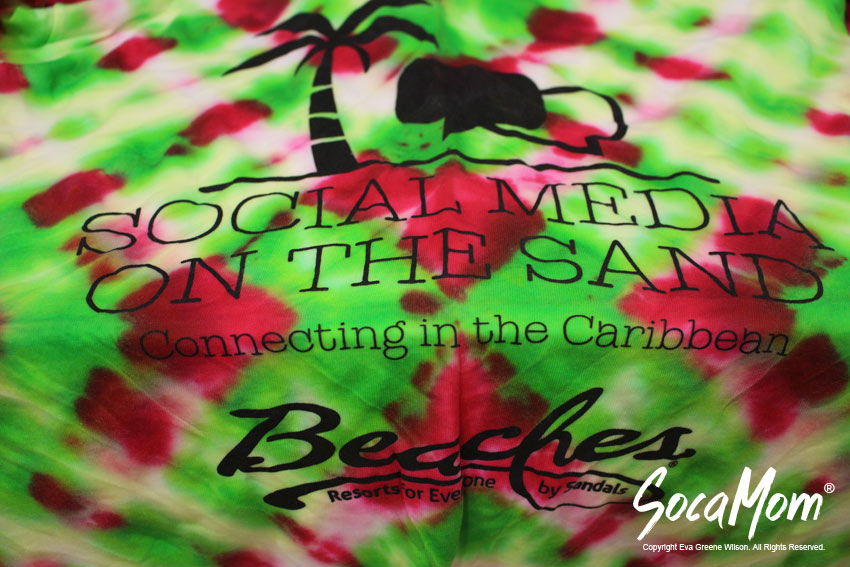 Time to toss it in the dryer, but not before I put it in a pillow case just to be on the safe side.  I am supposed to let it air dry, but I don't have that kind of time… Jamaica is waiting for me!
The wrapping and dye application took me about 15 to 20 minutes including getting my oldest to take some of these photos. Curious to see how it turned out? Follow me on instagram, @socamom, to see me wearing the finished product. Just about all of the attendees have completed their tie dye masterpieces and have shared them using the hashtag #TieDyeYourSummer and #BeachesMoms.
I was given the kit and the shirt, and received other free and discounted items and accommodations as a Social Media on the Sand attendee. As always all opinions are my own.