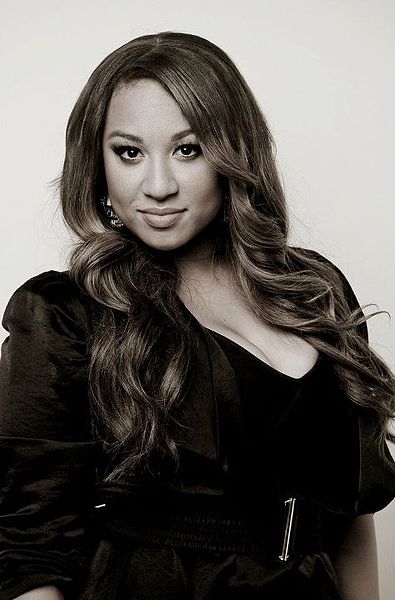 "Thank you so much! God is good!" – Melanie Amaro
Tortola, British Virgin Islands raised Melanie Amaro is the pride of Sunrise, Florida, America, and all of the Caribbean. Simon Cowell stunned everyone by sending the beautiful songstress home after she made the final 32, and shocked us again when he travelled all the way to her home in Florida to ask her to come back to the show as part of the final 17. He admitted his mistake and after a series of very strong performances, she stood with Chris Rene and Josh Krajcik on the finale show as one of the last three standing. Her humble performance of R. Kelly's Grammy Award winning song, "I Believe I Can Fly", WITH R. Kelly wowed the judges, but it was up to the X Factor viewers and voters to seal her 5 million dollar fate.
Out of the moving stories behind all of the artists, Melanie's story of finding her place in her community and the world through music, struck a chord with the shy artist in many of us.
Caribbean people, especially women, are not generally encouraged to show emotion on stage or elsewhere, so her lack of visible emotion may have made it difficult for her to connect to for American audiences (who a lot of the world sees as way too mushy). When she broke down on stage, and showed the audience what the whole experience meant to her – along with her unbelieveable talent – cemented her place in the top three.
She is now the FIRST winner of X Factor USA! Simon Cowell got it right… she could hardly make it through her final performance of Beyonce's "Listen", but who could hear her anyway – the screams from the crowd were deafening!
Congratulations on the 5 million dollar recording contract with Epic Records and Syco Records AND your Pepsi commercial, Melanie!