Schools and businesses all over the world are sending people home for weeks at a time because of the recent COVID-19 outbreak.
Since I started homeschooling ten years ago, I heard friends and strangers tell me, "I could never homeschool, because I don't have the patience." Truth is, sometimes when there's an extended illness or other unexpected circumstances, you may find yourself homeschooling your children. The recent coronavirus outbreak has made that a real possibility for a lot of parents all over the world.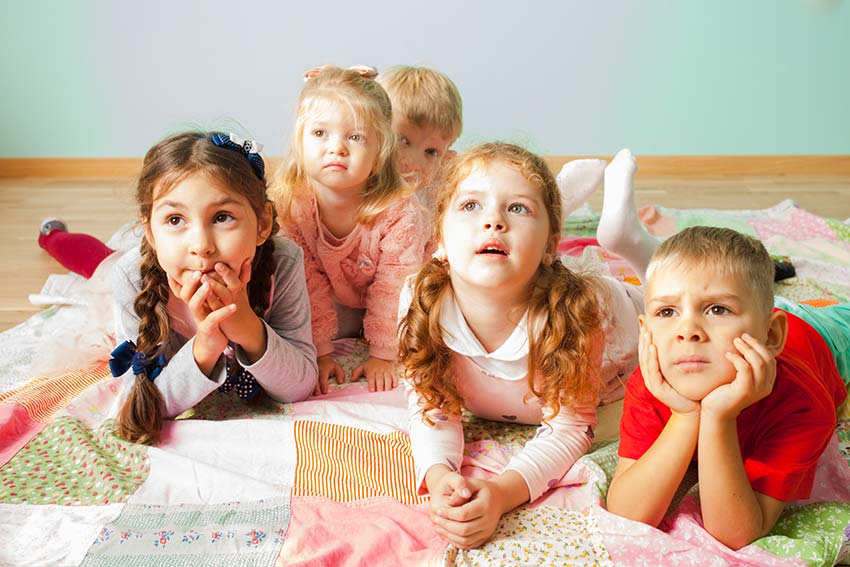 For a week, maybe two, you could opt to have the TV and video games keep them occupied for a while. The problem is, if they are in brick and mortar school, they will be unprepared to return when it is time to go back. If your school uses Google Classroom, and your child has a laptop of their own, the teachers can send them their school work to do throughout the day. They may or may not have online learning opportunities for them through videos and live streamed classes – every school system does not have these capabilities. So what do you do when YOU have to become your child's teacher temporarily?
Related: Comcast Increases Speed and Provides Free Access for Low Income American Customers Amid Coronavirus Pandemic
My kids are in brick and mortar school now, but they have already had to be at home with me for weeks at a time for the school strike, and now the possibility of it happening again is looming with the recent COVID-19 outbreak. Let's take a look at the circumstances that you might have going on in your home. Feel free to jump to the section that applies to you and your situation, or to look at several of the scenarios to see what might work best for you and your kids.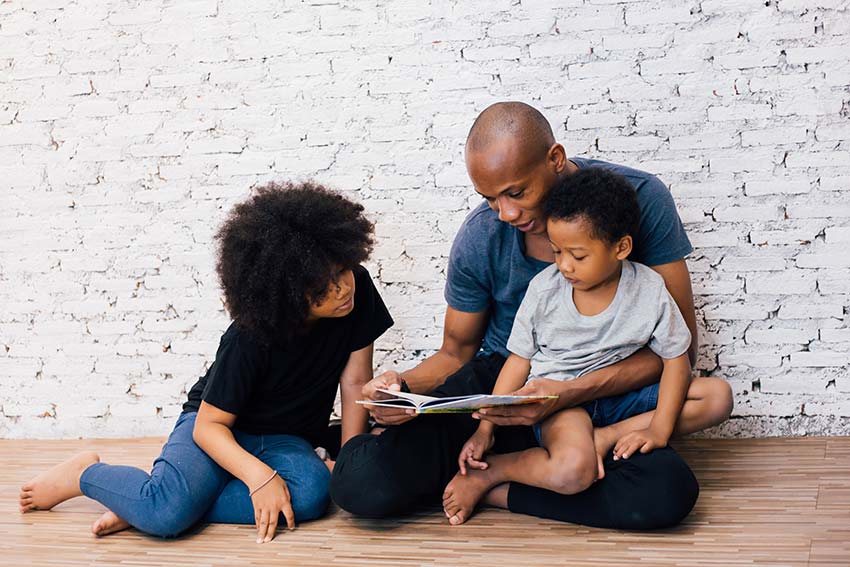 This post contains affiliate links.
My child is in a school that has virtual learning tools.
If you are one of the lucky families to have your child in a school that has virtual tools to support your child's learning when they are unable to be in school, here are some tips to help you and your child get through the school day at home.
Try to maintain the same schedule that your child has at school. It is going to be tempting for your child to take some time to play with legos or chat with friends who may also be at home, but make it clear to them that it is still a real school day, not a holiday or vacation. You can use the timer on the stove to set class periods, including their normal breaks between classes to get water and use the toilet. While they may try to convince you that they will still get their work done if they work whenever they want to, it is important that they stay on the schedule that they are accustomed to. Scheduling class times is one of the hardest tasks for seasoned homeschoolers. If they don't take naps at school, if they aren't sick, then they don't take naps during the school day. If they are sick, you may have to adjust the schedule for naps and breaks, but those aren't supposed to be breaks to play games or watch their favorite shows on Netflix – they are strictly for rest and recovery.
Put together lunch and snacks before the school day starts. If you are working from home, you will likely not have time built into your day to make lunches for the kids, and in your child's regular school day, no time is added to the lunch period for them to make a lunch. They either take it out of their backpacks and eat, or they get a hot lunch that is already made. Prepare for the day as if they are going to go to school as usual and that includes making lunch.
Get them dressed for school. You may or may not decide to have them get dressed for school – this might be a welcome break from all the laundry! Just keep in mind that a kid doing schoolwork in pajamas isn't likely to make the mental shift from bedtime to school time. Getting them up, showered, and dressed may seem silly at first, but when you find yourself begging a kid in their pajamas with crusty eyes to get started on the day, you will see the value in doing things business as usual.
Don't skip art, music, or PE. For some children, it is a welcome break in the school day. You may need a break from all the school work and other work you have to do as well, so take advantage of it. If the school doesn't assign work for your child during that period, you can do an art project together. Since you can't add child-friendly videos to playlists on YouTube anymore because of the new COPPA guidelines, make a google doc with links to videos and tutorials for art projects that can be done within the 45-55 minutes that are in a typical class period. Here is a list of basic art and homeschool supplies that can help you do many quick art projects. For younger kids, you can combine art and music by creating instruments with things already in your home. As for PE, if they aren't sick, and you have access to a gaming system with sports or dance games, let them go for it. If you don't have those systems, but you have a TV and a phone with a camera, there are apps that allow you to cast to your TV and play games that get their bodies moving. If they are too sick to move around, try sharing some interesting sports history with them, or maybe watch a short sports-related documentary.
Allow a little facetime with friends. If you have a social butterfly on your hands, being inside without friends for an extended period of time can be torture. They need to be around people. Luckily, with technology, they can still chat with their friends. After school hours are over, give them a set time that they can spend time talking (not texting) with their friends using facetime, google hangouts, google duo, skype, or whatever tool you both are comfortable with.
Keep bedtime the same. After doing school at home, your child will likely not be as tired as they are when they leave the house, walk around the school all day, interact with friends and teachers, and carry books. Get ready for them to whine, "but I'm not tiiiiirrreeeddd," when bedtime rolls around. Be firm and make sure you stick to the bedtime routine. You want to make getting up in the morning as painless as possible, and we all know that a sleepy child is often a cranky child.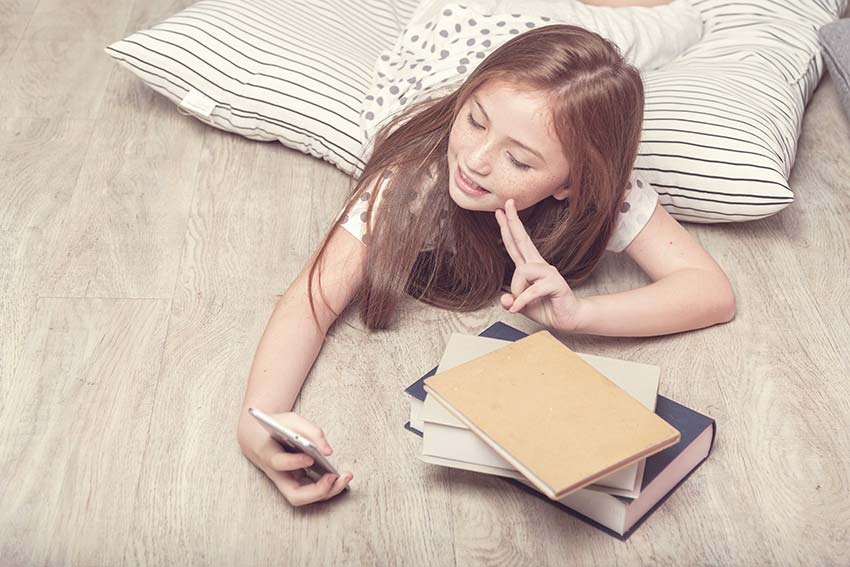 Related: Spectrum to Provide Free Broadband for Students and Free Wi-Fi Hotspots in Response to Coronavirus Outbreak
My child is in a school that does not have virtual learning tools but does have email.
If your child will not be attending online classes or using virtual tools like Blackboard or Google Classroom to get their schoolwork directly from teachers, you may have a bit of a challenge, but if you and/or your child have email, you can make this work.
Get the work from teachers so that your child does not fall behind. Some teachers do not have their entire school year planned out because they have to be able to adapt to the learning speed of the kids in the classroom. Communicate with them daily to get worksheets, class assignments, and supplementary materials. If the materials haven't been scanned and are not available online, you can do two things. You can show your child's teacher how to scan pages using their phones. If they have an android phone, they can use Google Docs to scan and create a PDF using their phone's camera, and then easily send them to you via email. I am sure they will thank you for the tip. You can also find a parent with a child in the same grade as yours and ask them to take photos of the worksheets for you. You can use this converter to convert the photo to a PDF and print it out.
Follow the tips in the previous section. Maintain your child's school schedule as closely as possible, make lunch and snacks before the school day starts, get them dressed for school, don't skip art, music, or PE, allow face time with friends, and stick to the bedtime you have already set.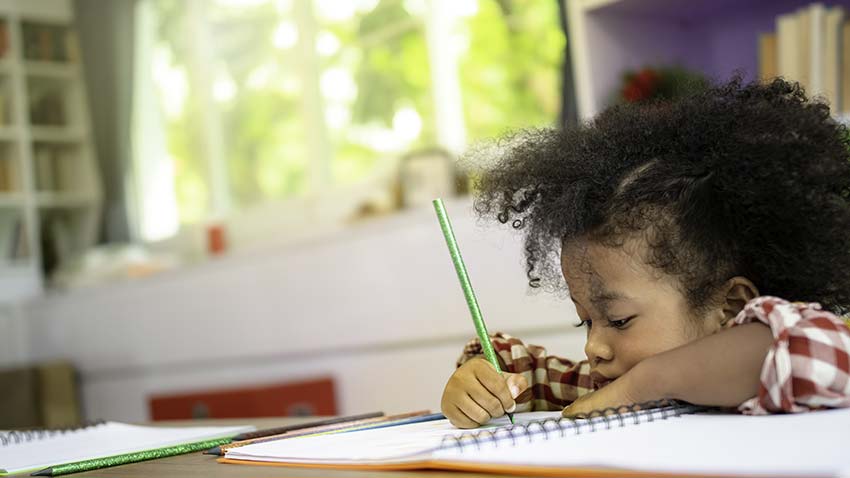 I will be solely responsible for my child's education during this extended time out of school.
First, let me extend my sincere condolences to your plans to spend the evening binge-watching your favorite shows and hanging out on Facebook, Twitter, and Instagram. You have some work to do. Not impossible, but get familiar with Pinterest, Amazon, and homeschool blogs, because lesson planning will take up a good bit of your evenings now.
Gather up all of your child's work, and see what they have been learning. Hopefully, if you have a high schooler, you received a syllabus at the beginning of the year, and you can refer to that to see what your child is learning. You can also look through their notebooks and tests to see what they are up to. If they are not allowed to bring books home, jump to this section for tips. You may be able to use some of the tips in the section above to get some of the work that your child has been assigned.
If there are no virtual classes available, you will have to make sure that your child understands the material. While this isn't too hard in elementary grades, for middle and high school, it gets to be difficult. If you have internet access on your phone, laptop, or other devices, a great go-to website that has easy to understand tutorials (and is free) is Khan Academy. I don't like to use them for social studies, but for math, they are really good. They also have free PSAT and SAT prep courses that are helpful.
While this is closer to traditional homeschooling, you are still planning to send your child back to a brick and mortar school, so stay on schedule. Read the first section for tips on how to do that.
Create your own tests and benchmarks to make sure your child is learning the material you are giving them. I like to use crossword puzzles to gamify learning. Here is an easy to use one from Education.com. I also used Math-Drills.com a lot for math worksheets and tests, but a lot of the ads look like links to worksheets, so just be mindful of that when you click on things. For flashcards, my daughter recommends Tiny Cards. It is by the team from Duolingo, which we used for Spanish when we homeschooled. I like Duolingo and Khan Academy because they have very good tools for parents that show how long the kids have been working, what they are working on, and how well they are doing.
You can still do field trips from home. Several museums have virtual, room by room tours that you can access online for free. While it might not be the same as turning in permission slips, packing snacks, and filing on and off of buses, they can still experience some of the exhibits and talk about what they see. The Smithsonian Museum of Natural History has a great one. There are also videos on YouTube that show people exploring all over the world. With just a Google search, you can take field trips across the globe with your child from the comfort of your own living room or dining room table.
Get easy reference books to help you get to answers quickly, since you haven't looked at this stuff in a while. You will be expected to know things that your brain has put far away in storage. We used this series of books to help get to the answers quickly. They are all available on Kindle Unlimited as well, so if you don't want hard copies, you can have your kids access them easily on their tablets, and you can get to a copy on your laptop as well. They may have a deal for two months free, and that just might be (prayerfully) all that you need.
Related: Caribbean Battles the Coronavirus with Hygiene, Healthcare, and Humor
My child is sick and unable to use a laptop or manipulatives.
Man. I'm sorry. Having a sick child at home can be tough, and when they are school age, that is even harder. You want to make sure they don't fall behind, but you also want them to rest and recover. Depending on the illness, looking at a computer screen might be agony. A broken arm or hand might keep them from being able to type or write. This is the time that you get to use all your creativity as a parent to help them stay on track and get well at the same time.
Give audiobooks a try. There are some textbooks that have audiobook versions as well that may be helpful. Even if they have to listen in their sleep. Have you ever fallen asleep with the TV on and still remembered the show, or dreamed about your own version of the show – just with images from your mind added to the dialogue in the background? Not sure how much of that is rooted in science, but there have been studies on how much you can learn in your sleep. The sleeping brain is definitely not idle.
If they can tolerate it, keep their minds stimulated with classical music playing softly while they rest. Spotify has a free version that has commercials, and a premium version without. They often have deals, so you may want to invest a couple of bucks in that for the time that your child is at home. The ads are not always child-friendly, and can also be disturbing or jarring if your child is resting.
Make learning vocabulary fun with a game of Pictionary. If you don't have a large drawing pad or whiteboard at home, you can use your phone and TV to do Pictionary Air. Grab a vocabulary list and make the game your own.
My child's school does not provide books to take home.
We have had to deal with this just recently. I grew up in a time when everybody had their own book to take home, but now things are very different. Schools have cut back on spending, and have found that laptops are not only easier on the kids' backs but also kinder to their budgets. However, some schools don't give pre-loaded laptops and expect students to either use the ones available in the classrooms or to have one of their own.
Get an inexpensive laptop or Chromebook. We bought inexpensive laptops for our children to take to school rather than having them use the shared ones that the schools provided. I was a germophobe long before it became cool. This one is similar to the ones my kids have, and is under $70 before tax. If you have Amazon prime, shipping is free.
Get a Kindle so that your child can access textbooks as well as literature. My daughter is a big reader, so she has a regular Kindle, and a Kindle Fire which does more, but is cheaper than the Kindle Paperwhite. Both of them allow her to borrow ebooks from the library. Check with your local library to see if you can get a temporary library card online. That way you can check out books without ever having to leave your house – for free. You can also use the Libby or Overdrive apps to get free audiobooks from your library. If they have been checked out or are unavailable, you can reserve them, or sign up for Audible if you need it immediately. There is usually a free trial. The Kindle Fire is more like a tablet, and they can watch videos and go online. You will need to set up parental controls, but it is pretty easy to do through Amazon.
Request books from the teacher. At a parent-teacher conference, I requested a book for my son so that he could do some extra studying, and the teacher was happy to provide it. If your child is sick, you may not want to risk getting a book that everyone uses, so you can also ask if you can get the information on the book to get your own copy to keep.
Check with the school to see if they provide a key for an online version of the textbook. If they cannot give you a book to take home, and it is not available for you to purchase on your own, ask for access to the online version. Some schools are given a number of access keys so that they can have an online version of the textbook as well.
Order used textbooks and teacher's guides online. While the versions and cover art might be different, the information in most textbooks is essentially the same year over year. You may be able to find the previous editions of your child's textbooks online. You can also call used bookstores to see what they have on hand.
Find a similar curriculum and teach from that temporarily. Talk with your child's teacher to see what resources and books that they recommend. They may have created their own curriculum from several sources. If your child's teacher doesn't have time or energy to put together a list for you, check out the bottom of the worksheets that they have sent home. There is usually a URL or some other information that you can use to start your detective work.
Research websites that provide a free or low-cost curriculum that will work for you and your child until they can return to school. Scholastic has a great list. I used TedEd, Math-Drills, Khan Academy, Duolingo, and Typing.com.
Did you read this and think to yourself, "hey… I could probably do this for real!" Temporarily educating your child at home in an emergency homeschooling situation because of coronavirus, an extended illness, or teacher strike is different from deciding to embrace homeschooling full time. One of the beautiful things about homeschooling is that you get to create a schedule that works best for you and your child. I recommend that you adhere to the school's schedule if your child will be returning to it.
Some of my favorite people are homeschoolers, and many of them have podcasts and blogs that you can use as resources.
I have been a guest on several podcasts talking about homeschooling.
Fellow Caribbean mom Lisa Leslie-Williams shares her story and favorite educational websites here.
If you are now at home and have found yourself woefully unprepared to homeschool, remember, Amazon still delivers. Here is a list of items that may help you in the next few weeks… or months. This list will be updated often, so save, pin, and bookmark this page.
Are you at home with your child? Why? How have you managed having your child at home for an extended period? Let's chat in the comments.