We have right around 50 members in our DC area moms meetup group, and I'm excited! Let's get together for a movie night in DC at the E Street theater. Bring friends, family, co-workers, and kids (over 13) to watch "Marley," an epic biography of the life of iconic reggae singer Bob Marley. RSVP here: http://www.meetup.com/Caribbean-Mom-Meetup-Group-DC-MD-VA/events/62252882/
Thursday, May 3, 2012 – 8:00
E Street Cinema
555 11th Street Northwest, Washington, DC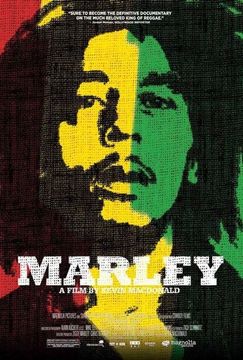 It is rated PG-13 (probably because of marijuana references), and for those of you with older children, with later bedtimes, this may be a good time to get out with your tweens and/or teens and introduce them to a Caribbean icon (if you feel the subject matter is appropriate).
Here is the trailer if you haven't seen it yet…
Here's some more information about the movie:
Kevin Macdonald's biopic is a must see for fans and educational for those who aren't old enough to remember his career. The singer's life has been widely reported and scrutinised but this documentary meets the people that influenced him as a person and his music.
The documentary is also a musical journey, explaining the development of reggae and the sub-culture is created and the elements that make a track reggae in the first place. The lyrics in the songs add to the tale and are explained, analysed, played back to relatives to garner their reaction of their new found fresh perspective.
Oscar winning director Kevin Macdonald manages to put Bob's family and friends at ease coaxing out eccentric personalities and charming witty tales while fully capturing all the quirkiness of them as individuals and their surroundings. He even tracks down Bob's first music teacher who remembers the first song she taught him. The testimony follows the reggae artist through marriage, affairs, children (eleven known descendants from seven different women), politics, exile and finally cancer. Macdonald uses a wide variety of archive imagery and footage of Marley's life and filmed as far afield as Ghana, Japan, the UK as well as the US and Marley's home in Jamaica.