My oldest son called me this morning.
"Mommy!" he said. I could hear him smiling. "It's your time! You've been preparing for this your whole life!"
My kids and my husband have put up with my coronavirus-like precautions for years now. The CDC got nothing on me.
Related: Are You Ready for COVID-19? Here's a Guide to Emergency Homeschooling.
"I know you aren't out in the street looking for cleaning supplies…"
( This post contains affiliate links. )
"No, son, I'm not." We both laughed. My house already has Dettol, Lysol, Clorox, Ajax, Murphy's Oil Soap, Pine-sol, and every likely toxic germ-killing product known to man. I use my natural stuff for daily cleaning, but I am always prepared for war.
For the next half hour or so, the kids, the husband and I joked about how well I prepared them for this with my constant warnings, "Get your hand out your mouth and keep your hands out your face," all the funny memes we had seen about "dat rona," and the news and politics that we are all following to stay updated about the virus.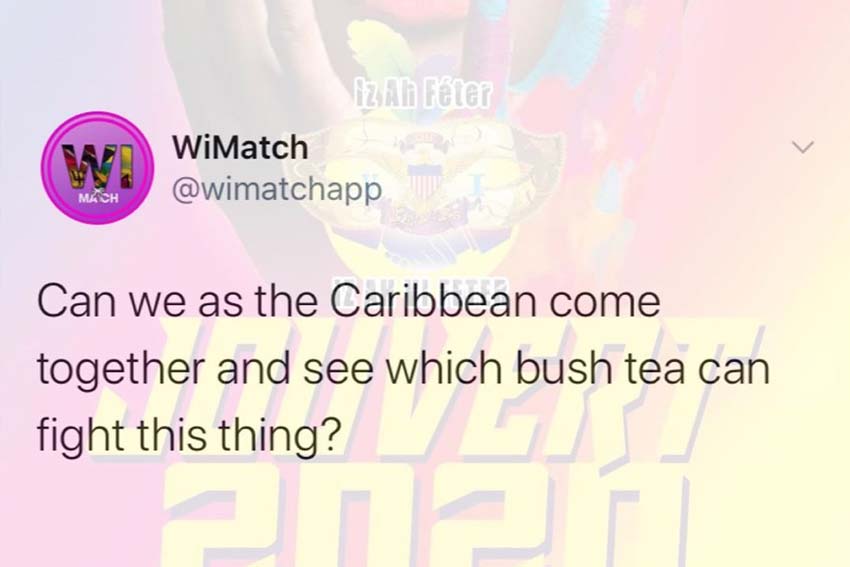 The Caribbean's economy relies heavily on tourism, much of which comes from Europe. With the travel industry grinding to a halt and cruises, concerts, and conferences being canceled, many Caribbean people living, working, and running businesses in the region might not be sick, but they are suffering nonetheless. Trinidad was blessed to be able to have Carnival before the outbreak became a pandemic. But many islands have not been so lucky.
As always, we can count on Caribbean people to not only take things seriously in order to stay safe but also find humor in the most harrowing situations.
However, Caribbean people are resilient and creative. Jamaica has imposed restrictions on travel to the island from Europe and quarantined the communities of Seven Miles and Eight Miles in Bull Bay on the St. Andrew/St. Thomas border, have been placed under quarantine, and with 8 confirmed cases and several presumed cases, Prime Minister Andrew Holness declared the island a disaster area.
Related: Spectrum to Provide Free Broadband for Students and Free Wi-Fi Hotspots in Response to Coronavirus Outbreak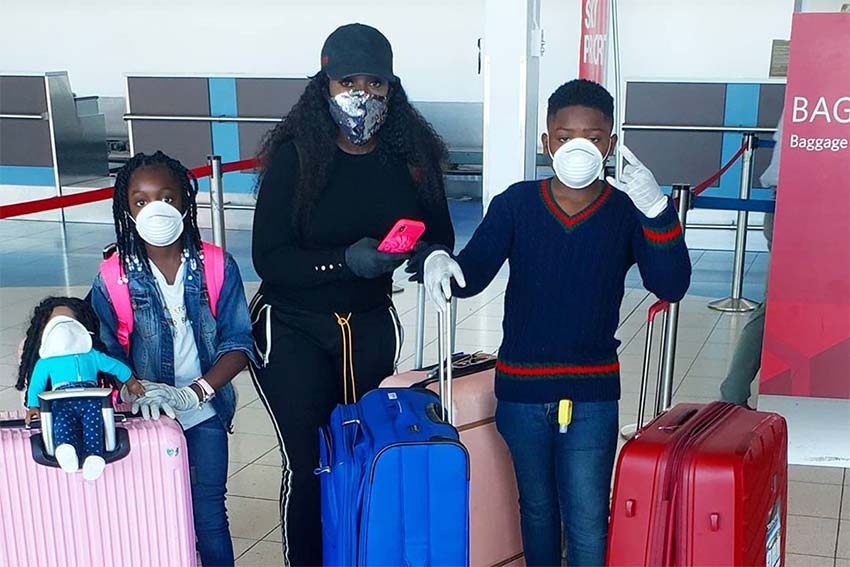 In the Socamom Facebook group, we were wondering what was taking Jamaica so long to come up with a song and a dance. Well, dancehall artiste Zagga has delivered a great mix of caution and creativity with the song "New Hail."
For some, a new, more hygienic way of greeting one another isn't enough. Dancehall artiste Spice has decided to take the two weeks that schools are closed in Jamaica and flee with her children to the US. Cases in the United States and Jamaica are rising, with over 2500 cases in America, but Spice likes her odds for remaining healthy in Atlanta, Georgia.
Popcaan announced to his Instagram followers that he will be wearing a mask from now on stating, "One thing mi a tell yuh, this coronavirus business a get outta hand. Mi nah lef da mask ya." Fans of the artiste reminded him that his hands and eyes are also vulnerable. Caribbean people, if you didn't know, can be some of the cleanest and most hygienic people on earth, quick to eye you and tell you to, "wash yuh blasted hands." What do you expect from people who wash rice? Rice. Anything that can be washed, will be washed. Try telling your Caribbean mom NOT to wash your dirty clothes. Every Caribbean teenager probably has a story of something they didn't want their mom to wash being bleached, shrunk, or off-color because, "erryting cyan wash."
With toilet paper shelves empty all over the globe, our new favorite Caribbean granny has a message for you..
Caribbean doctors in the US like Dr. Renee Matthews (Antigua), Dr. Cindy Duke (Tobago), and Dr. Kelly Wood (Barbados) have been sharing up to the minute information on the coronavirus pandemic via Facebook live. You can watch them here and here.
So now, we wait. Schools are closed all over the Caribbean, and now is the time to make each other laugh, make each other feel loved, keep each other informed, and connect. Join us in the Socamom group for the most recent memes, videos, and of course important updates on the coronavirus pandemic. We would love to have you.
Where do you get your coronavirus information? What are your favorite memes? Join our community and share! Be safe, be blessed, and stay healthy.