PUERTO FERRO LIGHTHOUSE
You definitely should have a camera for this one.  We parked and walked up the road, careful to stay on the path per the signs.  Be careful where you stop to take photos because there are trails of fire ants that will really go to town on you if you get in their way.  Look down, make sure all is clear, then get your pics.  There will be plenty to take in.  Near the lighthouse, there is a lookout area where you can see more beaches and gorgeous blue water.  There's a forest path with huge termite compounds in the trees (I mean huge…) that takes you down to another beach that has lots of sea fans and shells to collect.  All the signs say not to pick up anything, so unless you are positive that it is a sea fan or a shell, I'd advise you to leave it on the ground.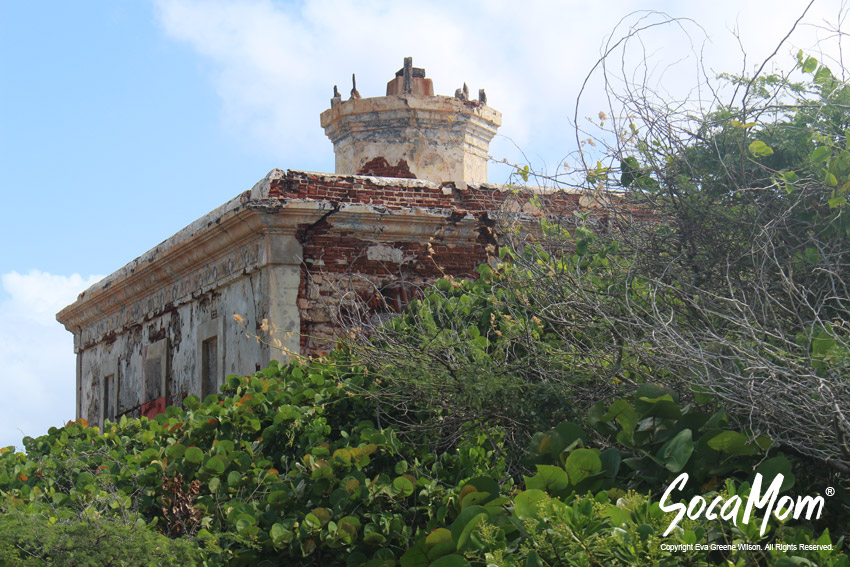 You can't go inside, but the outside is great for photos.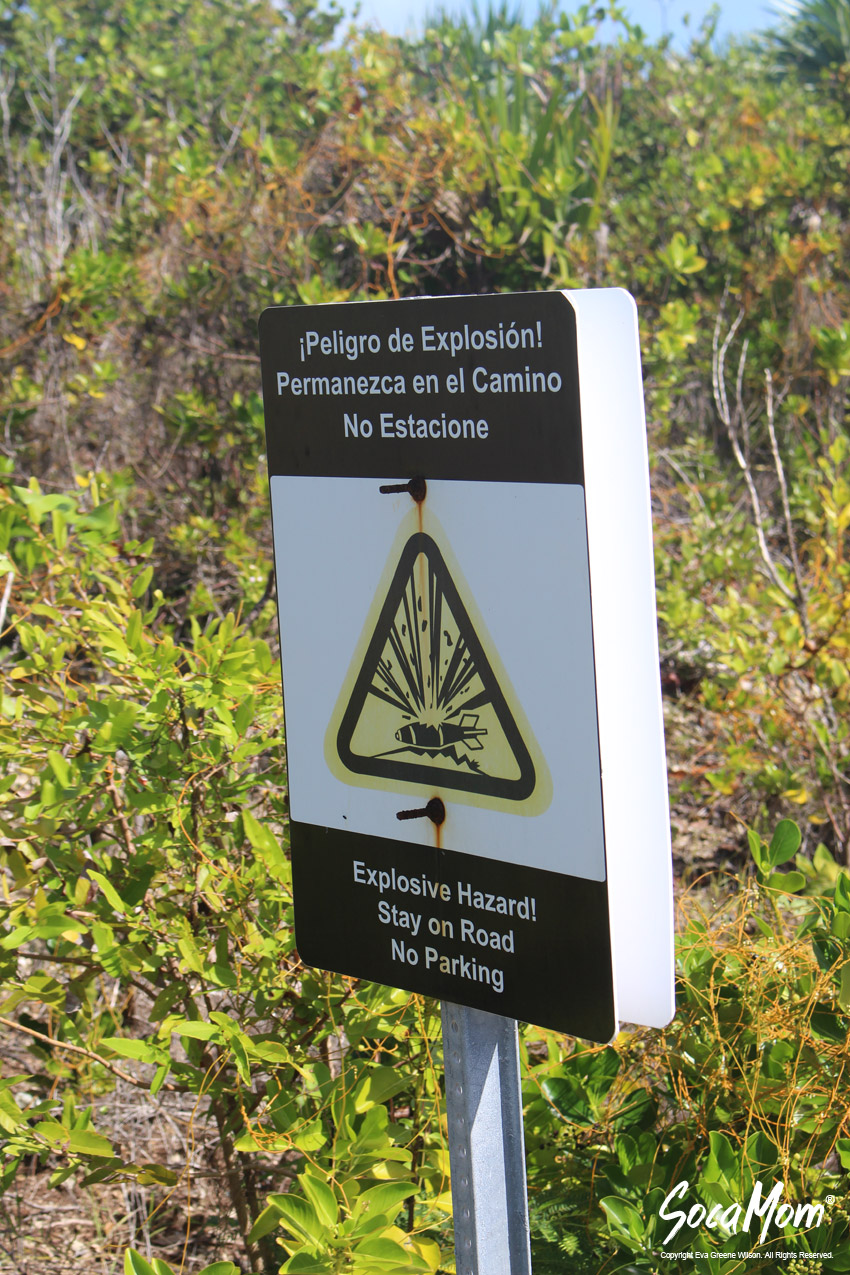 These signs are everywhere.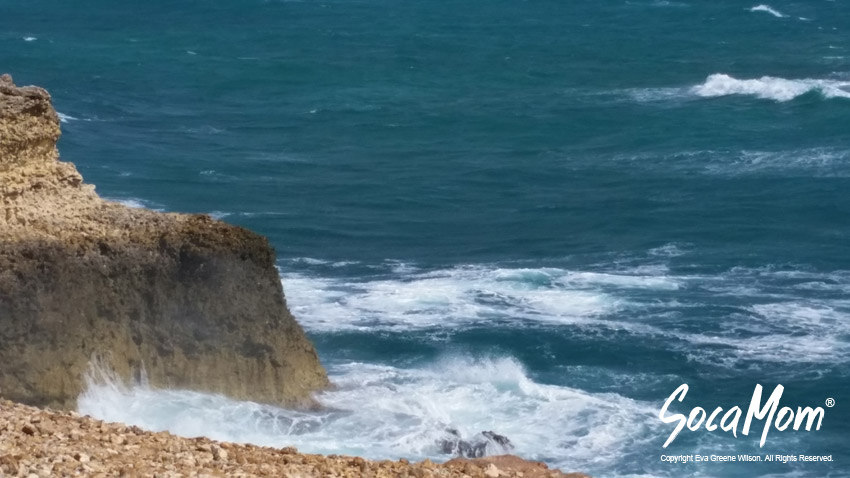 This is the view from in front of the lighthouse.  We watched the water for quite sometime. Breathtaking.
I went down in here… after the rain… in flip flops.  The beach on the other side was beautiful, but you should definitely have real shoes for this one.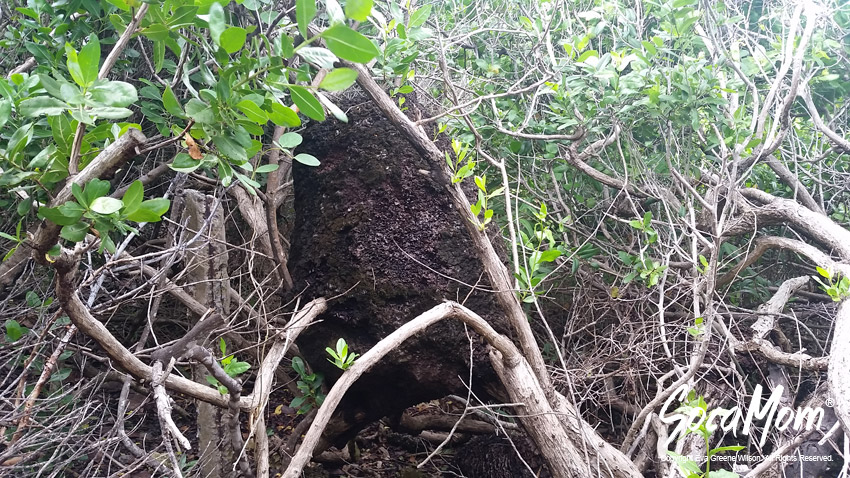 These giant termite nests were everywhere in the forested areas.  This one was about three or four feet tall.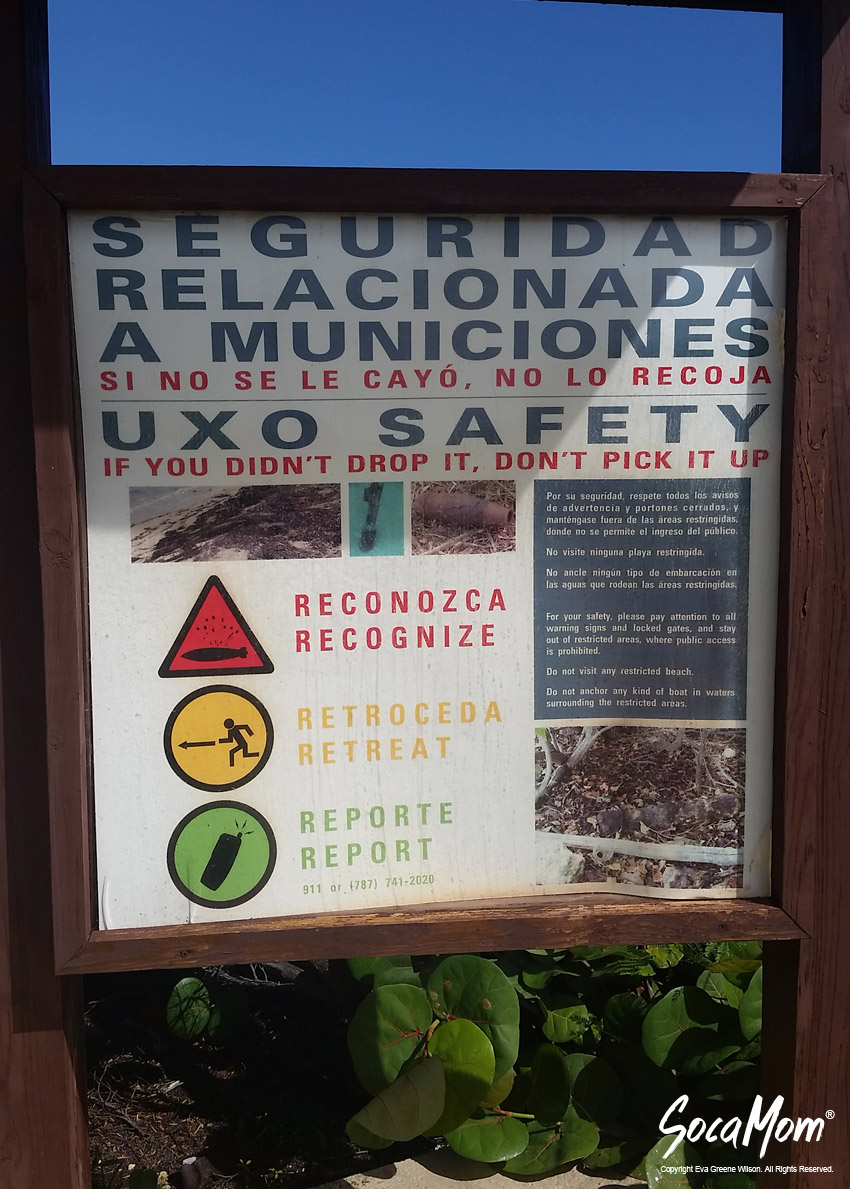 So apparently, things could blow up around here.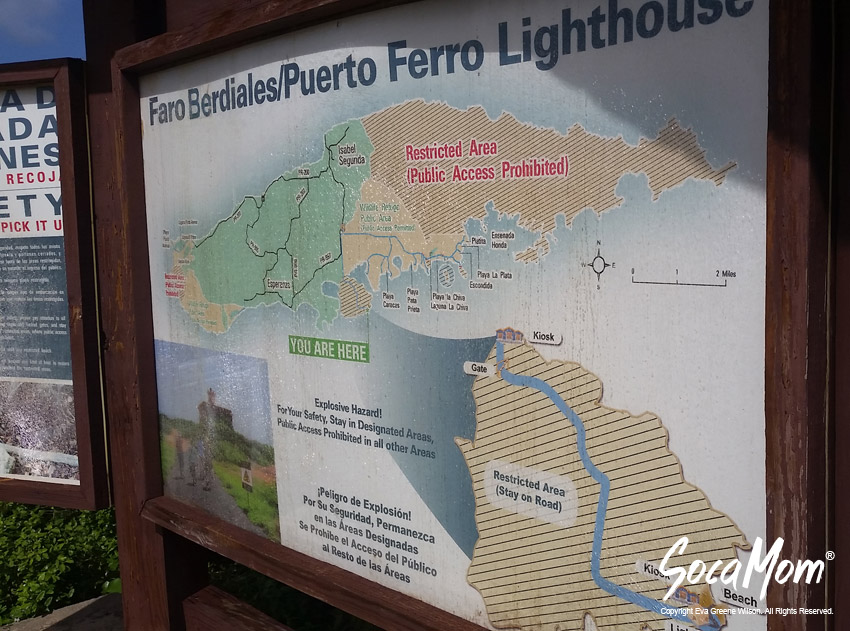 So many explosive hazards. If you have unruly children who don't like to listen, you may want to leave this one off of the list.  Curiosity could blow up the cat.  If your kids are older and tend to listen and obey, it is well worth the trek.