EAT. EAT. EAT.
Now there are tons of other activities like snorkeling, horseback riding, roadside ice cream, kayaking, hiking, biking, and of course, relaxing, but the food in Vieques is top notch. Everything is family friendly as nothing is really spicy (unless you add pepper sauce).  For breakfast, you have to check out the W, at least once during your visit.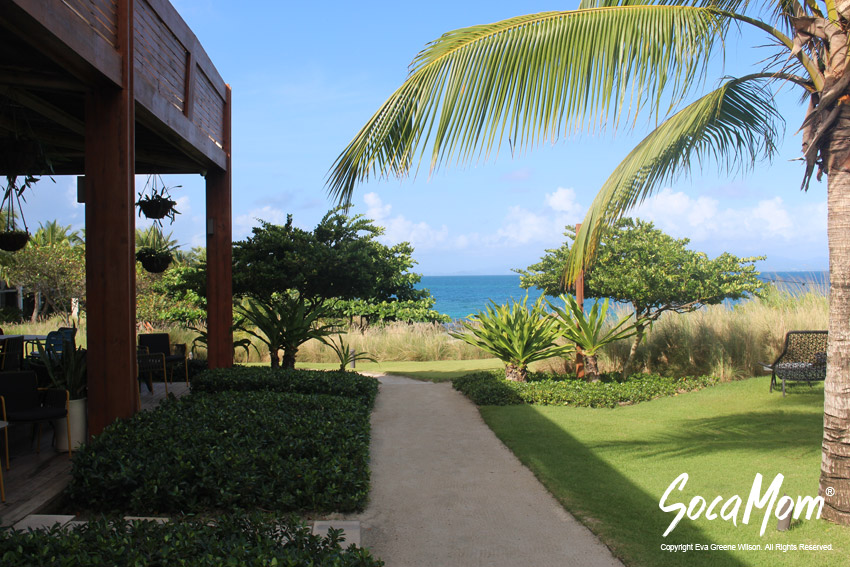 View from the outside dining area of the W.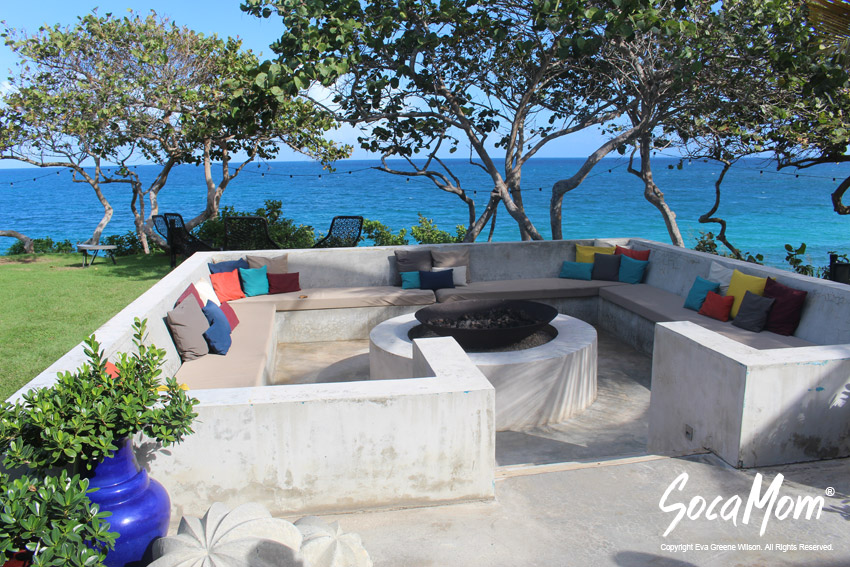 This had a very cool fire pit when we came for dinner.
View of the water from the dining area.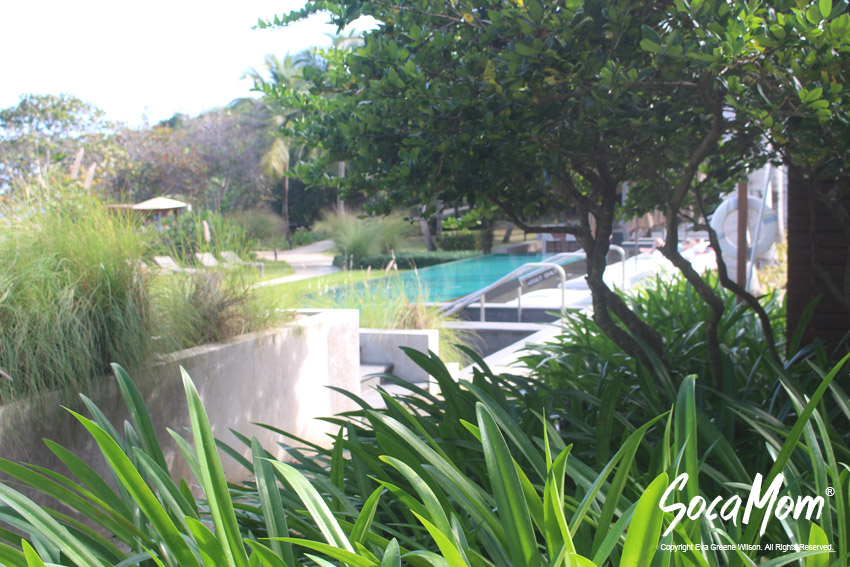 The views at the W were just amazing. Beautiful hotel.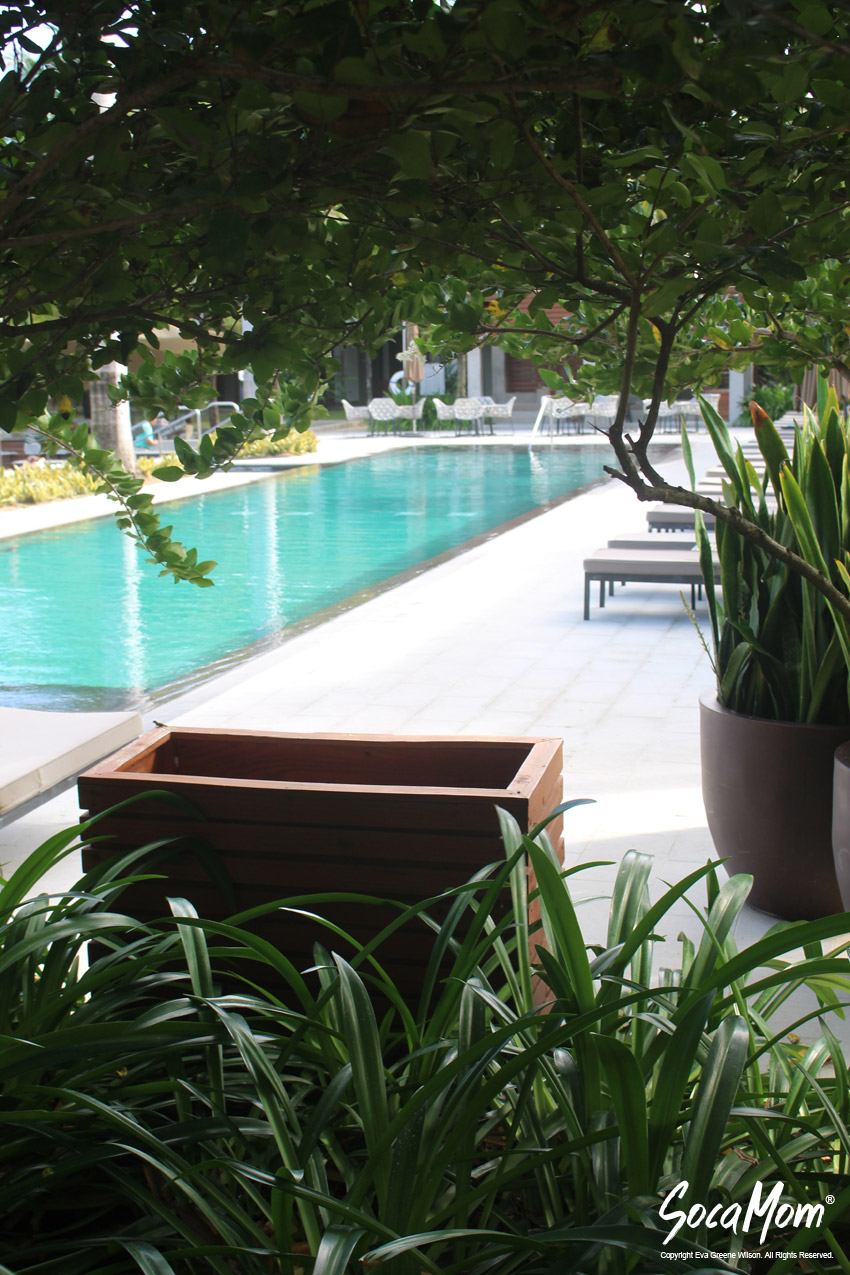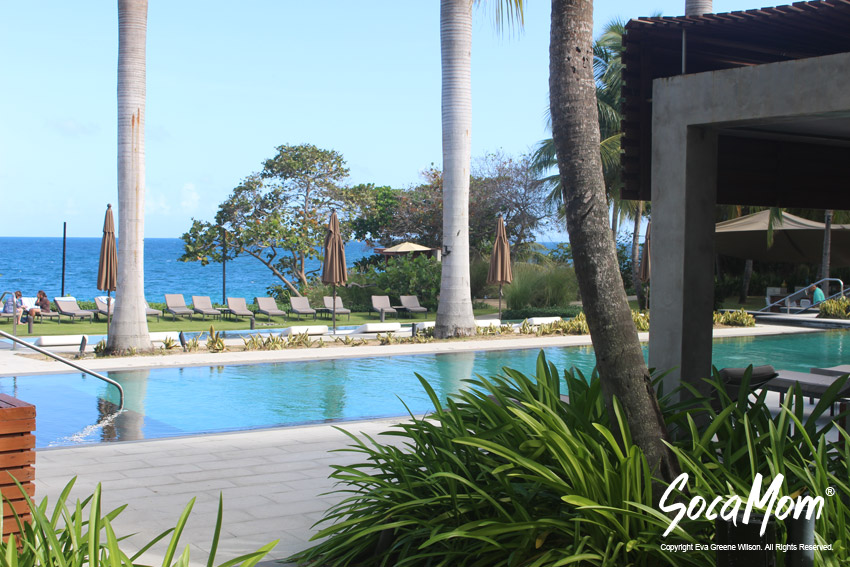 Try the huevos rancheros… so good.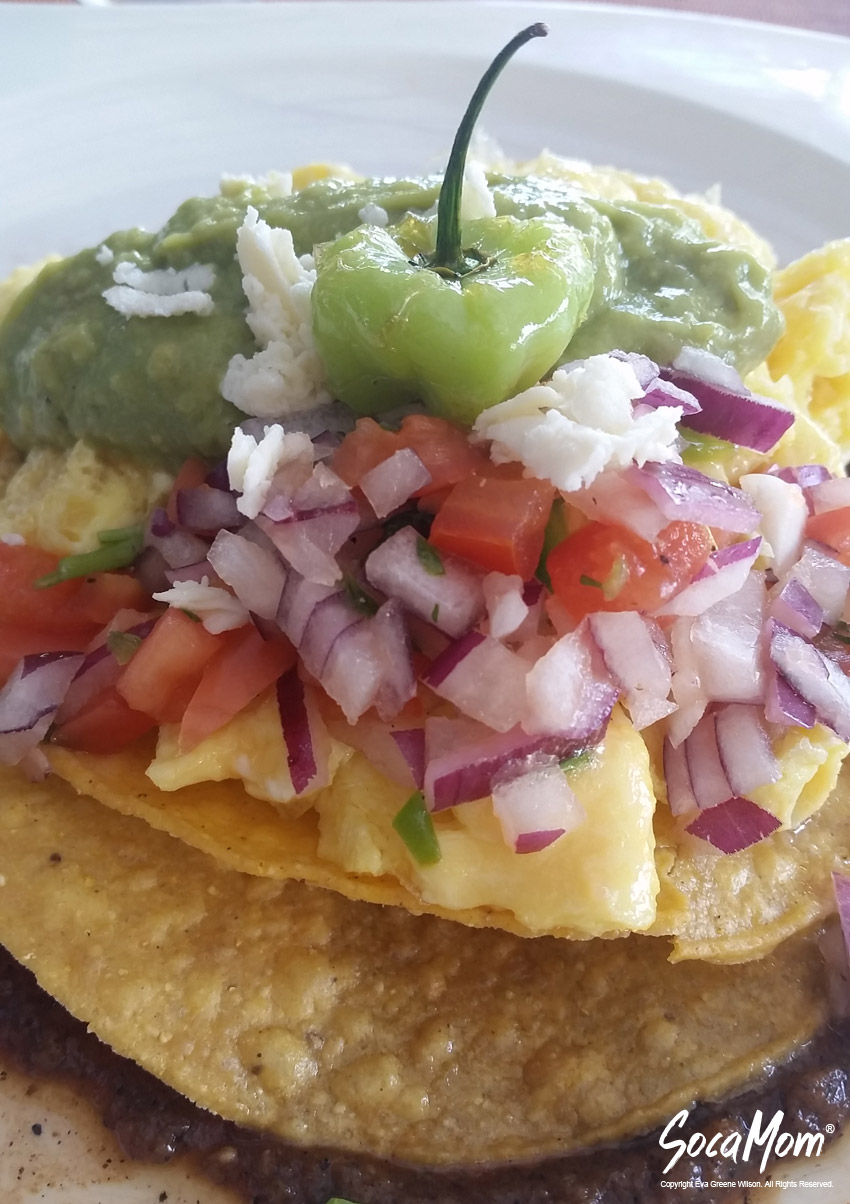 I was supposed to share this with my husband, but before I could give him some, it was gone.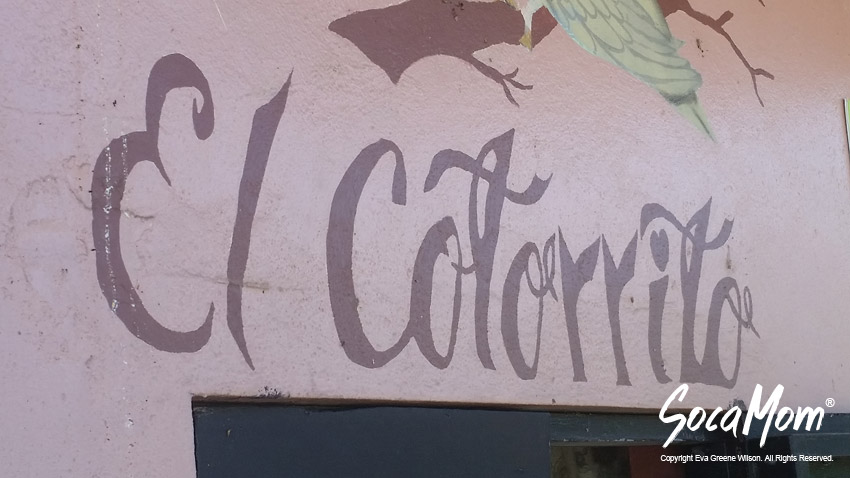 If you aren't looking for anything heavy, you can get coffee and arepas.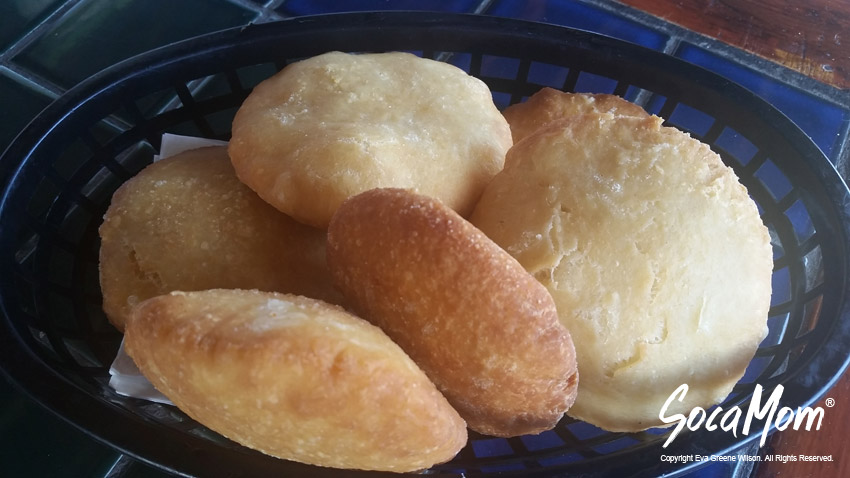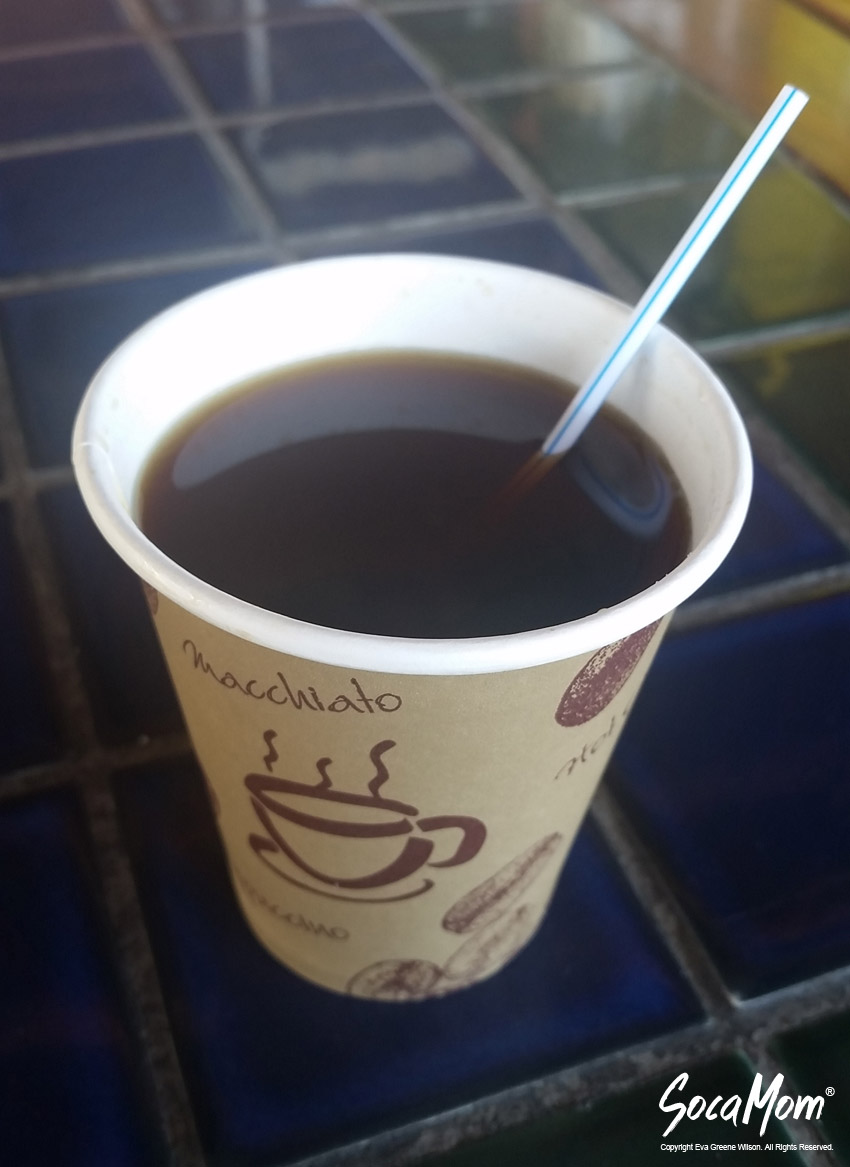 For lunch, try Arenamar Sunbay's Café.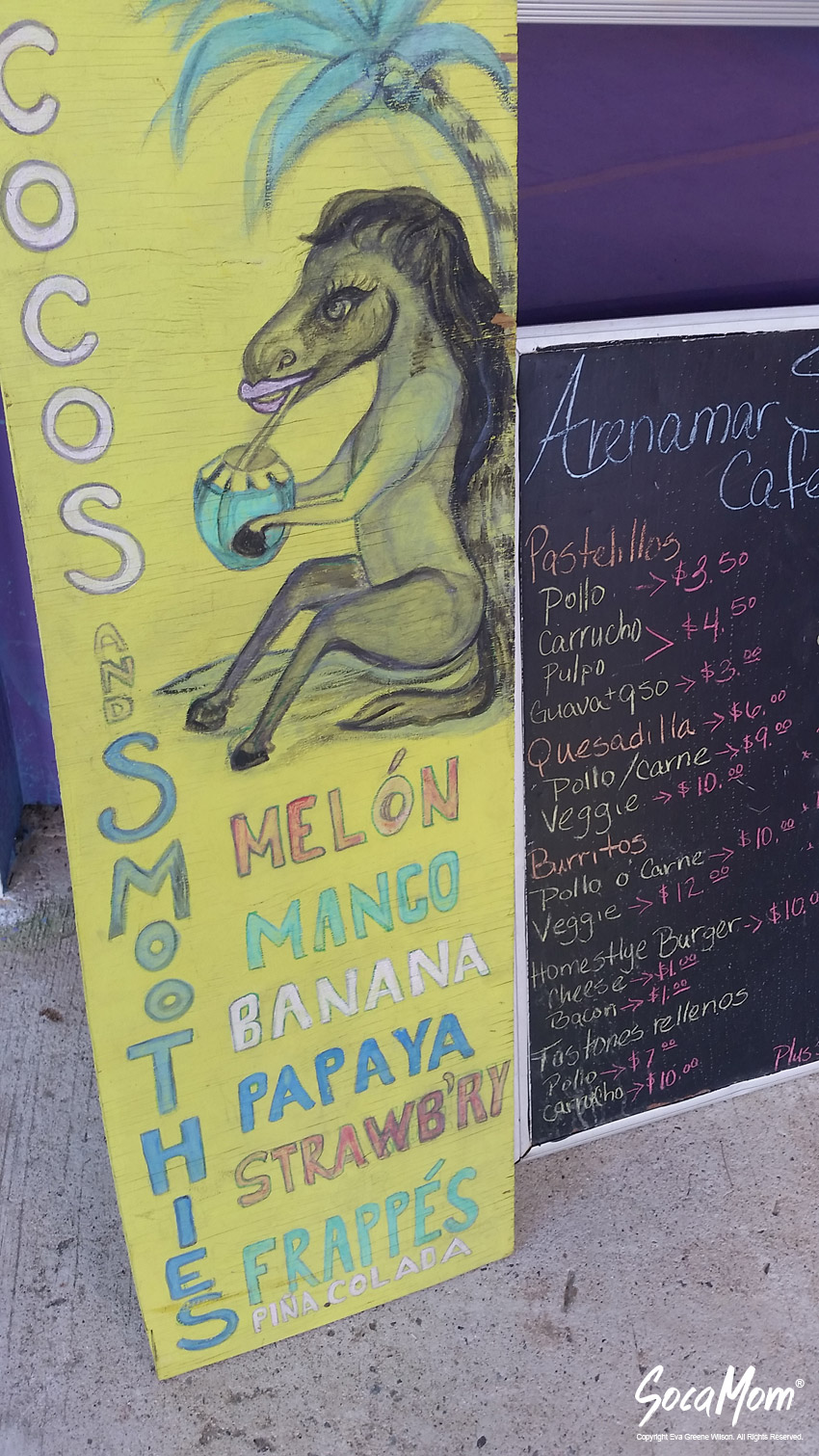 This pina colada was amazing. The end.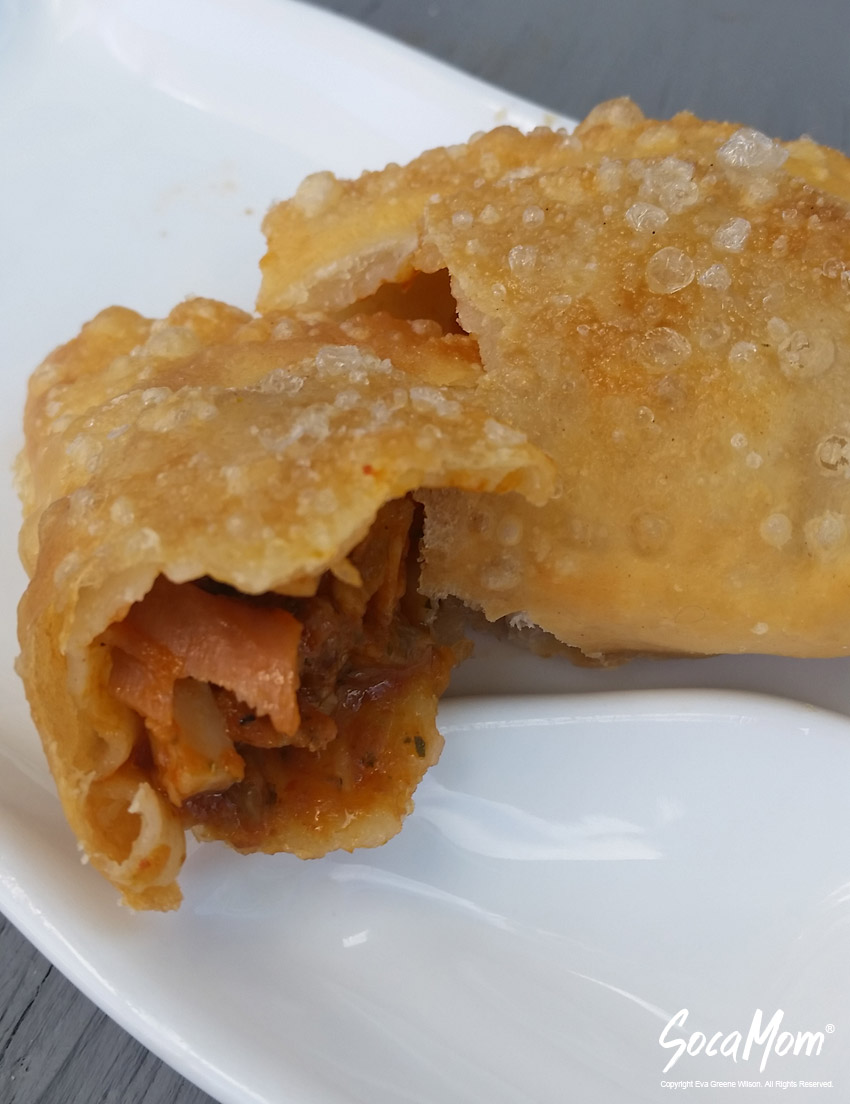 Definitely get the empanadas.  Request their pepper sauce too.  You can also check out El Yate Bar and Restaurant – ask for the fish.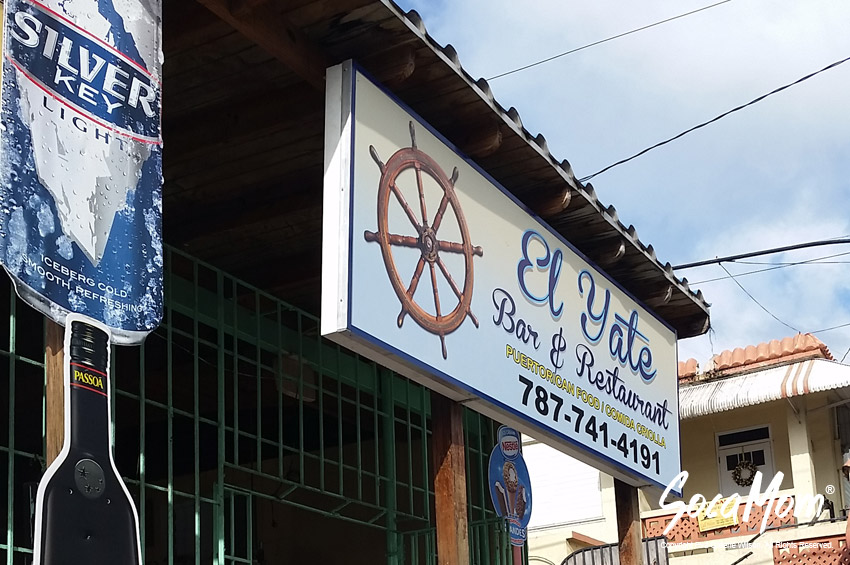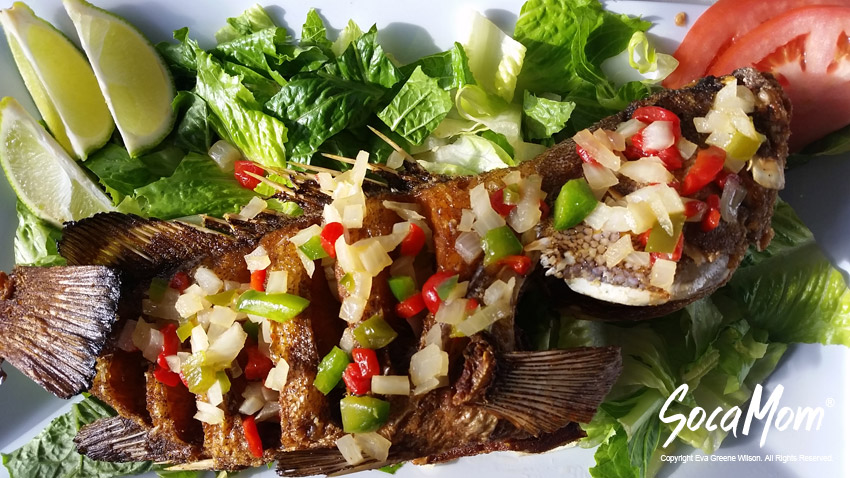 If they don't have the fish… find out when they will have the fish… then come back and get the fish.
Their arepas are good too. You can look out over the port while you digest your food.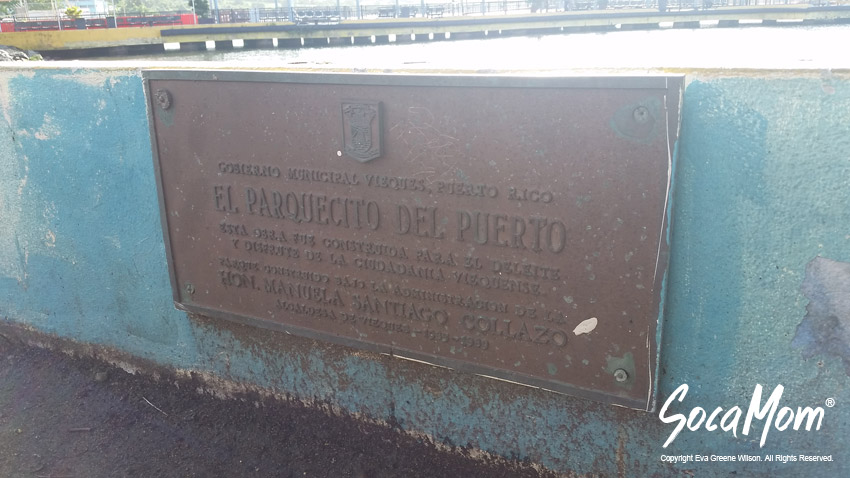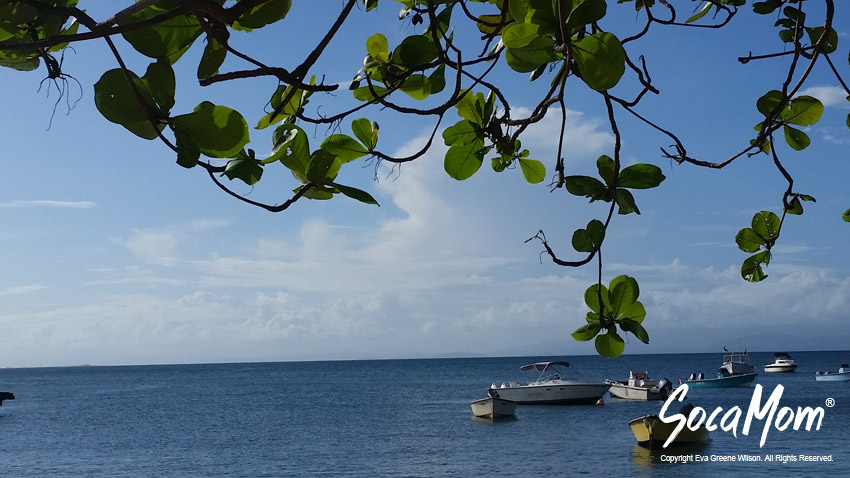 There's also an awesome food truck, Rincón del Sabor, from which you should get fish tacos… or wings… or both.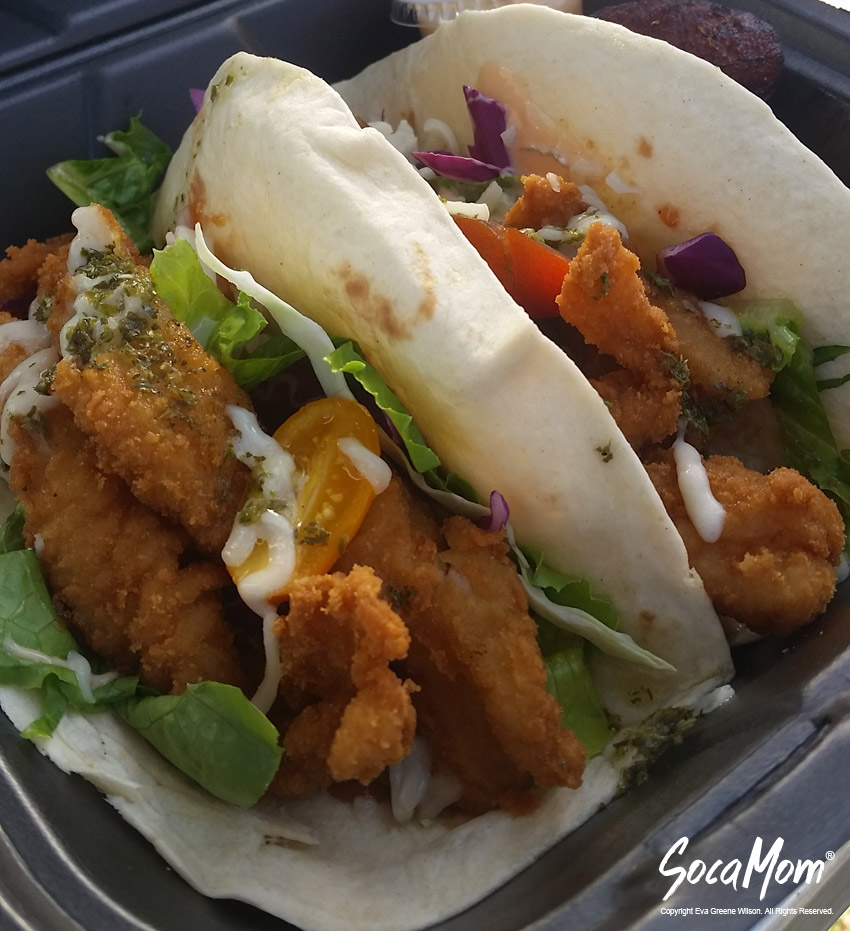 These fish tacos were everything. Just everything.
Late lunch or dinner – Rancho Choli or Duffy's.  If you go to Duffy's make sure you go at sunset.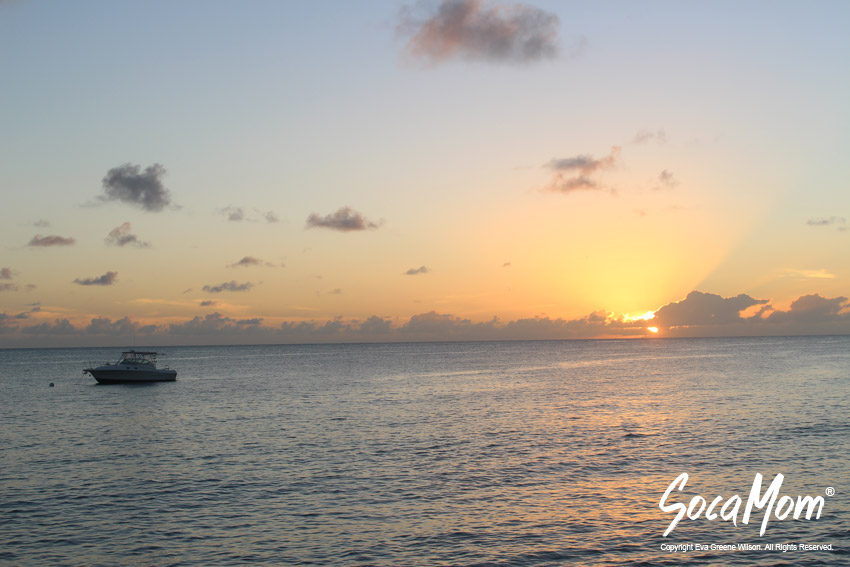 It has a great view.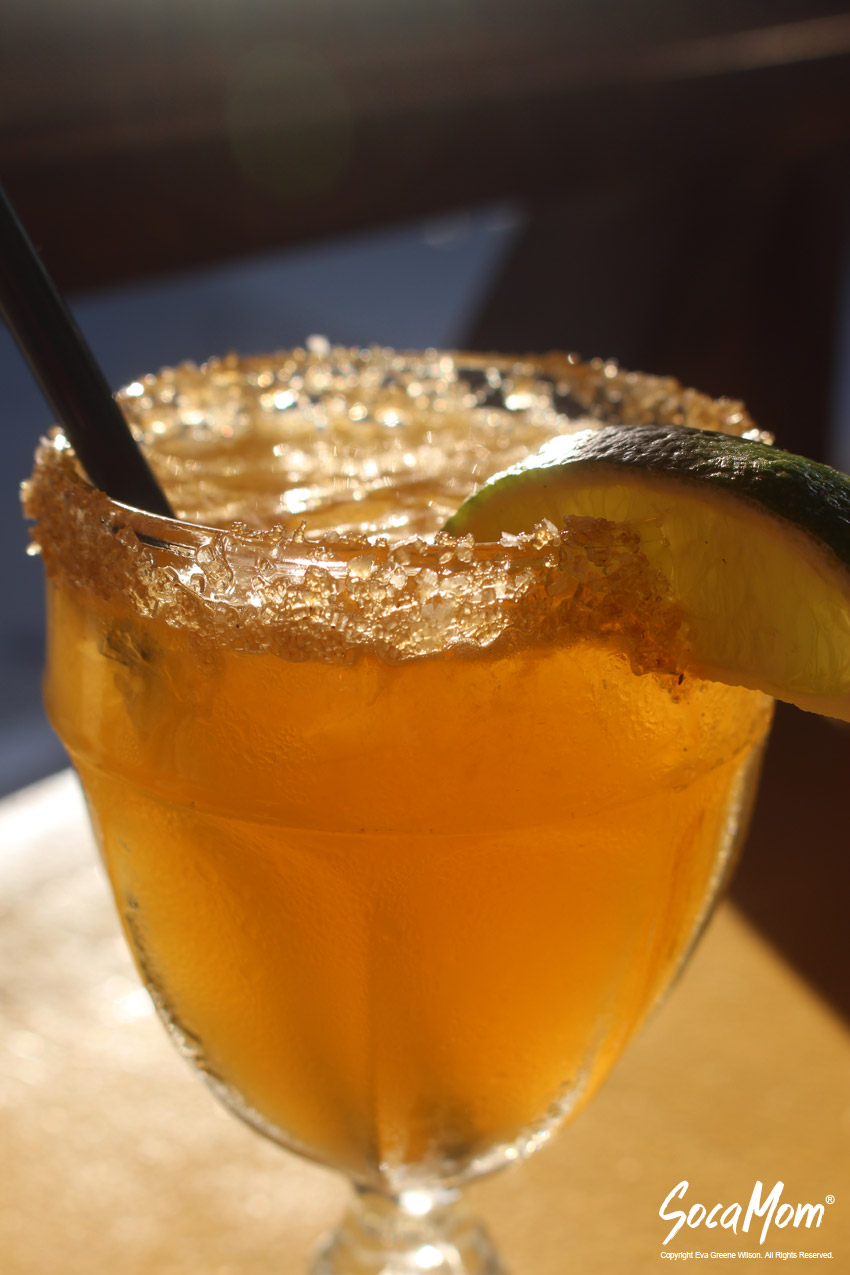 The Parcharita… one of three.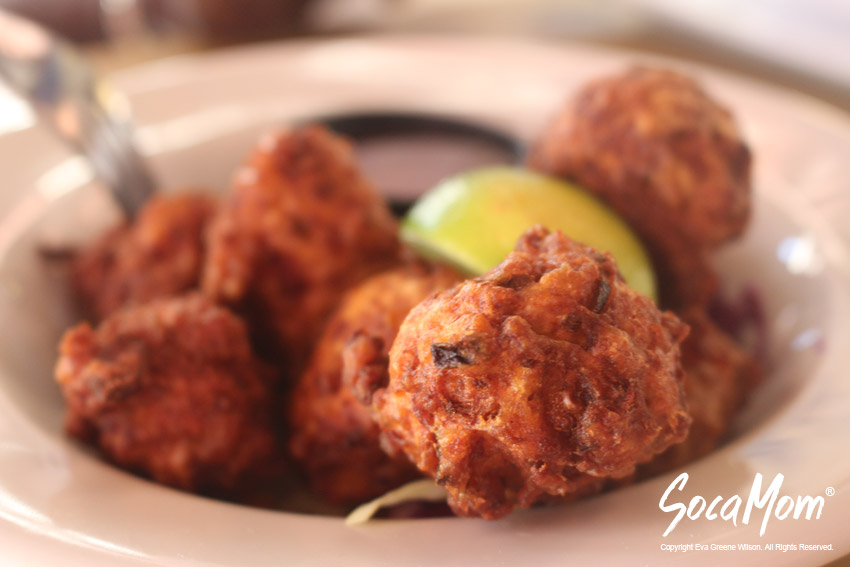 Conch. Yum.
Duffy's is a bar (order the Parcharita… just sayin'… if you're drinkin'), so if you are uptight about your kids being around alcohol, you may want to opt for Rancho Choli.
Rancho Choli is a little further back in a residential neighborhood with no water view, but the only view you'll care about is the food, so either choice is good. Vieques has a lot of great bars and restaurants, so if you are budget conscious, skip shopping for fancy vacation clothes, and just bring cash to eat.  Also, most restaurants close around 9 or 10, so don't let the kids wait too long to eat.